August 30, 2021
Ah, the last garment of summer…. Sounds like a sad French pop song!
But I think that if you're at all inclined to buy just 1 garment to get through this last 6 weeks or so of warm weather (could be less, but I always assume that it's going to be summery through September), a dress is worth considering.
You can wear it as is, or pull a cardigan over it when the weather begins to change. If you get something with a background of your dark neutral, you can even wear it with dark tights and a sweater well into autumn; I see a lot of women in Paris doing this…
This is a good time to find dresses marked down, which is always nice, so long as the dress is JUST RIGHT for you. Don't be lead astray by a price tag…
And any dress you buy now is going to feel almost new next spring!
This taupe dress would be great to transition into cooler weather:
If sweltering weather persists, dress for it!
Here's another dress that would be easy to wear well into cool weather – dark tights, ankle boots and a sweater… hmm…
This week, the example Weekly Timeless Wardrobe for summer was inspired by sand, and a touch of sunset…
Some gold sandals, and a few pieces of gold jewelry, might be all you would need if this was what you were packing!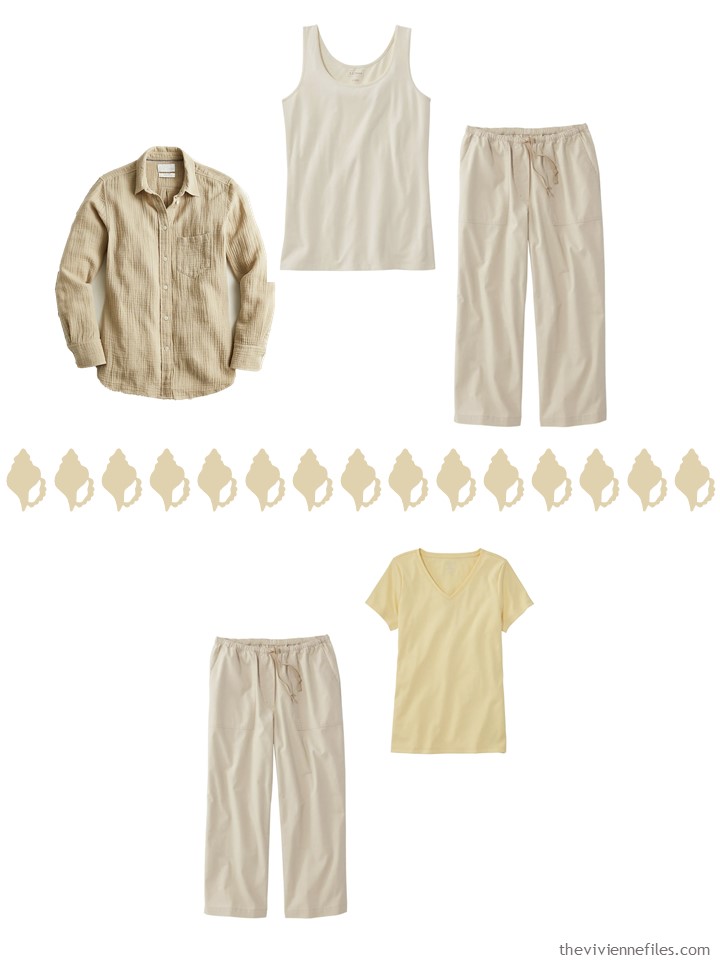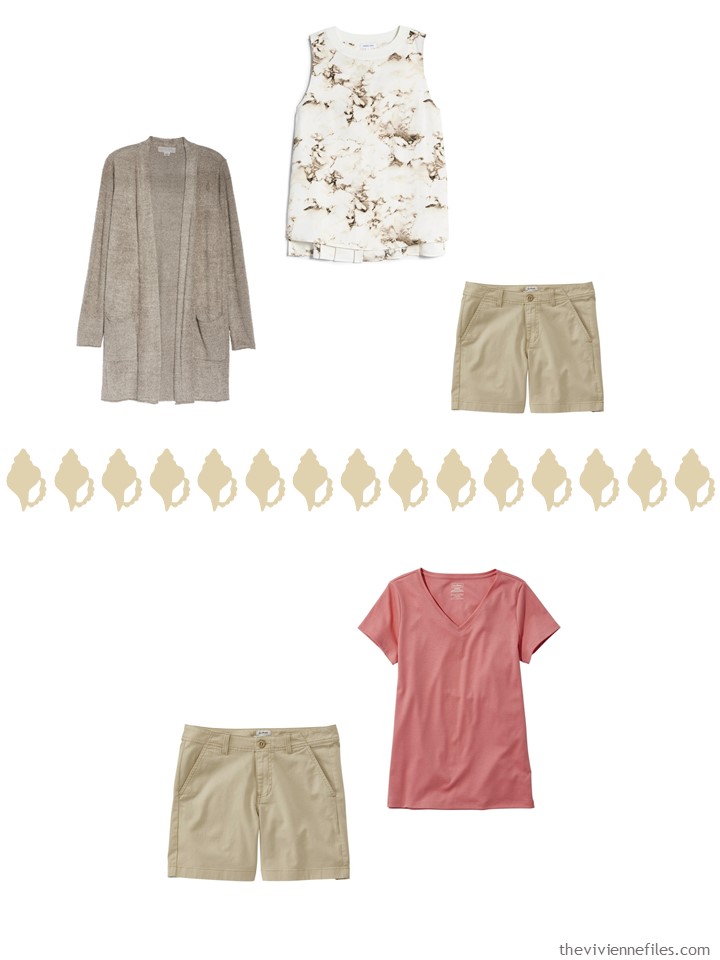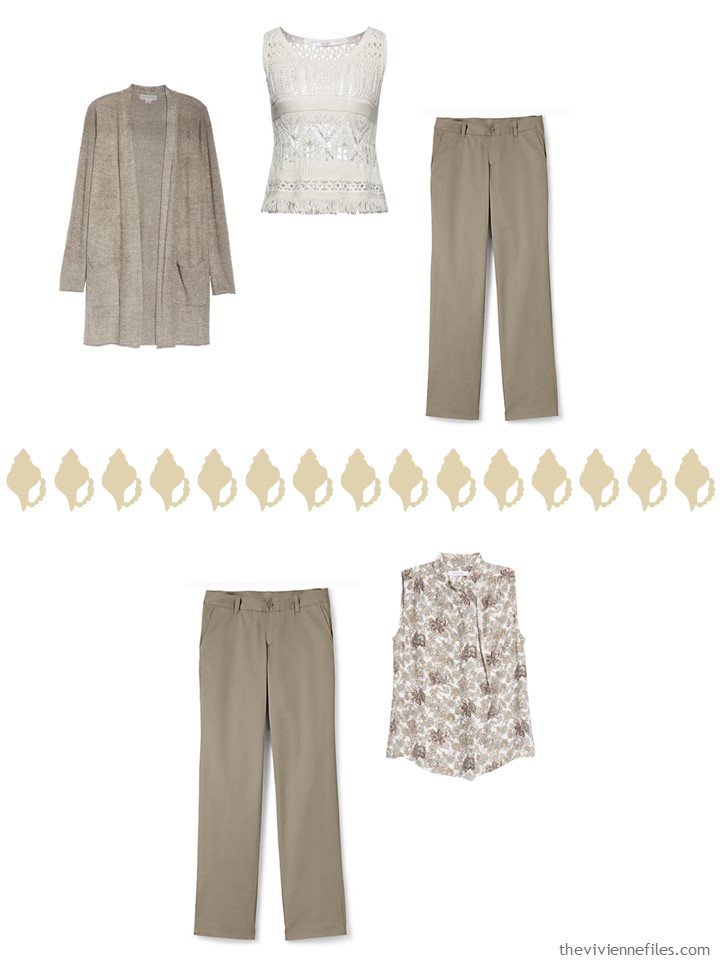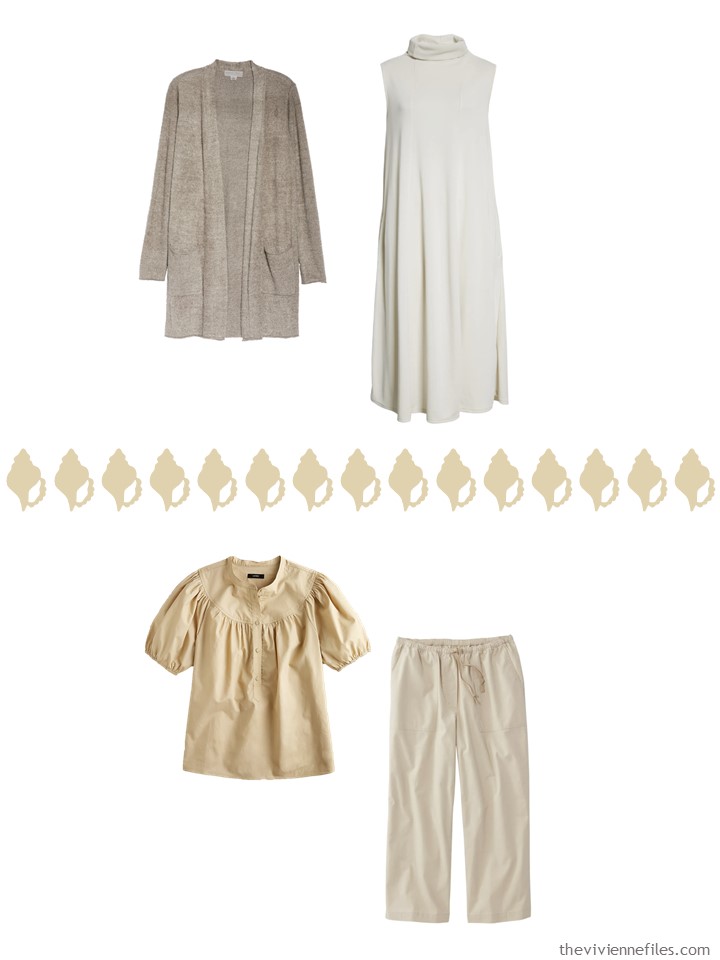 I am SO READY for cooler weather, and fluffier clothes! We are moving (within our building, but a move is a move!) and I'm going to organize my fall clothes that day (Sept. 17th). Even if I can't wear them for a few weeks after that, at least I can look at them…
love,
Janice
p.s. Three years ago, I considered how one might make a decision about buying a new cardigan… The general scheme will work for any potential purchase!