August 27, 2021
I don't image that you've forgotten this lovely and inspiring painting: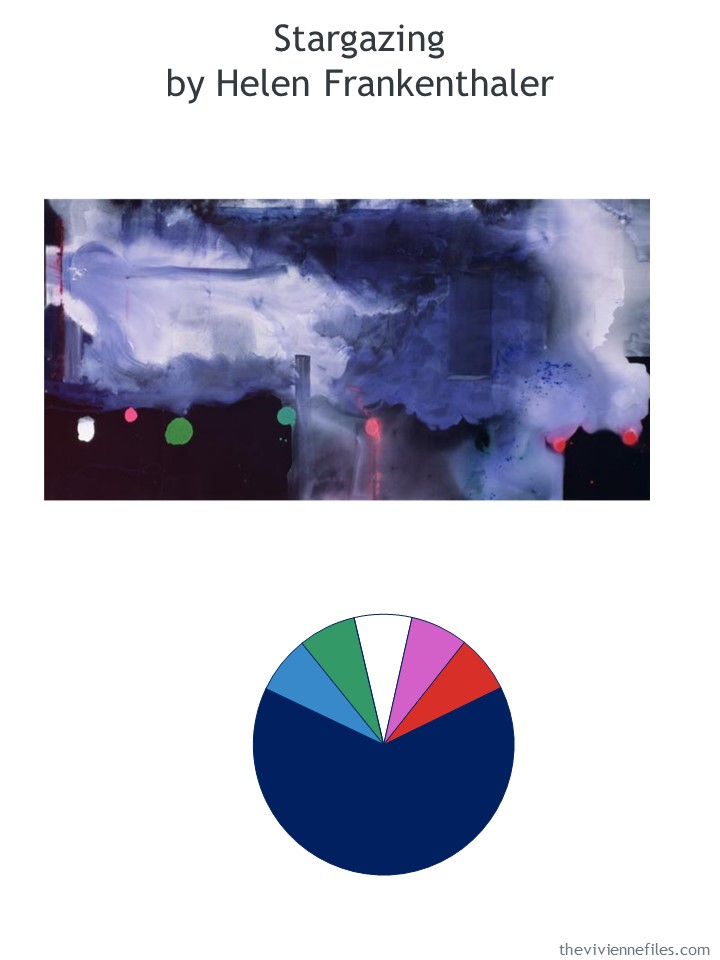 When we looked at a wardrobe inspired by this painting, I started with a simple Weekly Timeless Wardrobe in navy and white; I thought it was important that this heroine have a good neutral base for her clothes…
And then we of course moved into bright colored clothes to spark up things…
So I was thinking – what if we started with a handful of essential neutral accessories, and then added bright things to go with the bright clothes?
In this approach, we start with this handful of classic things to wear with navy and white:
Then let's take each accent color and find some accessories that will also serve as accents…
Like this!
note that these very appealing earrings come in five colors… sigh…
I'm not suggesting that one would wear all of these accessories at the same time, or that these could only be worn with their matching color. A couple of these pieces with a solid navy outfit (or solid white!) would be a great change of pace…
Maybe you wouldn't always buy a pair of accent shoes/sandals – perhaps earrings are your thing. Or handbags… This is a chance to indulge in an accent accessory in your favorite category. I would, of course, get more bracelets!
There's no reason that you can't have a few pairs of sunglasses, right?
And yes, I probably could have found pink earrings, but I really like these heart ones… they echo the heart charm on the bracelet!
A clever heroine will find at least a few things that look good with more than 1 accent color; this scarf could be lovely with the bright blue clothes, or the green…
So after this exercise, our lucky heroine has a 33-piece summer wardrobe that should get her to almost anything she has to do: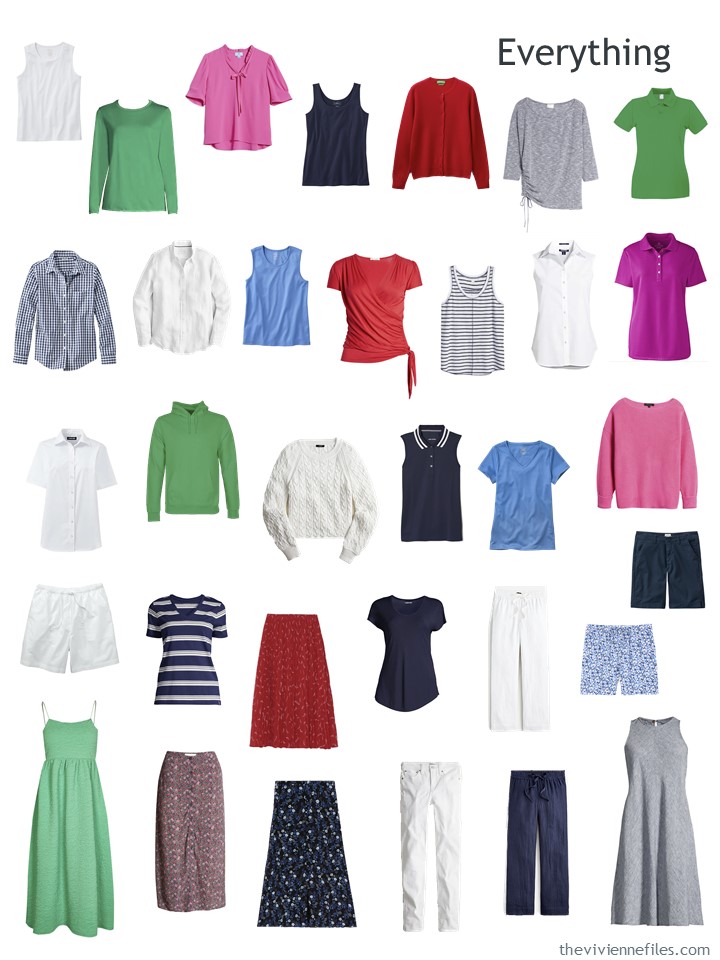 And she has these accessories to take care of her feet, and also take care of her desire for ornament and whimsy!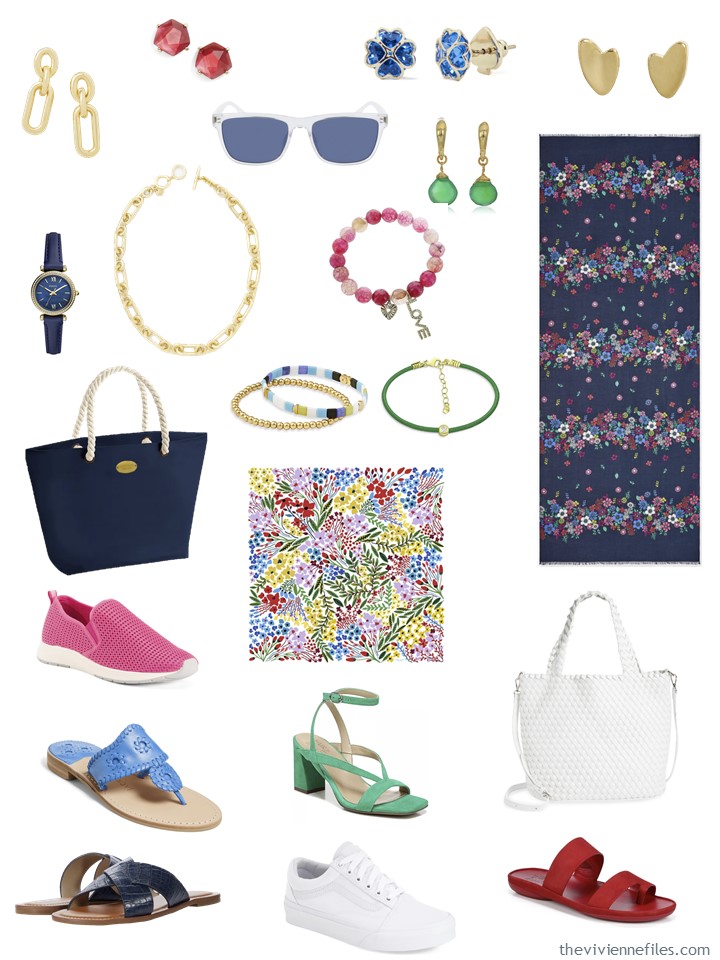 Do you have a plan for accessories? I generally live with a very short list of items that I "need" (ahem…) that I watch for…
And then whappage takes care of the rest – I often fall in love with accessories… Unrequited, but nonetheless true desire…
love,
Janice
p.s. Four years ago (plus or minus 2 days!), our heroine was off to a posh conference. The art for this wardrobe still lingers in my mind…