April 7, 2021
This Year, She's Going to Swim…
She read last year on her favorite blog that these swimsuits were so flattering that any self-consciousness about being seen in public in swimwear will change forever! So true, and after a missed year at the beach house with her extended family, she's not going to skip anything…
This is her planned palette:
Most relatives will drive to their MASSIVE shared beach house, but she's going to take the train… Experience has taught her that she really needs a cardigan; those trains can be FREEZING in warmer weather!
She's thrilled to see a long-sleeved swim tee! And a swim skirt – now she has 4 swimwear pieces, which gives her 4 combinations… She could even be tempted by the long swim pants, some day!
After she packs her swimwear, the rest of her travel capsule wardrobe is straightforward summer classics:
She pauses for a moment, before she hangs her travel outfit in the bathroom, and before she folds everything down into her relatively small suitcase: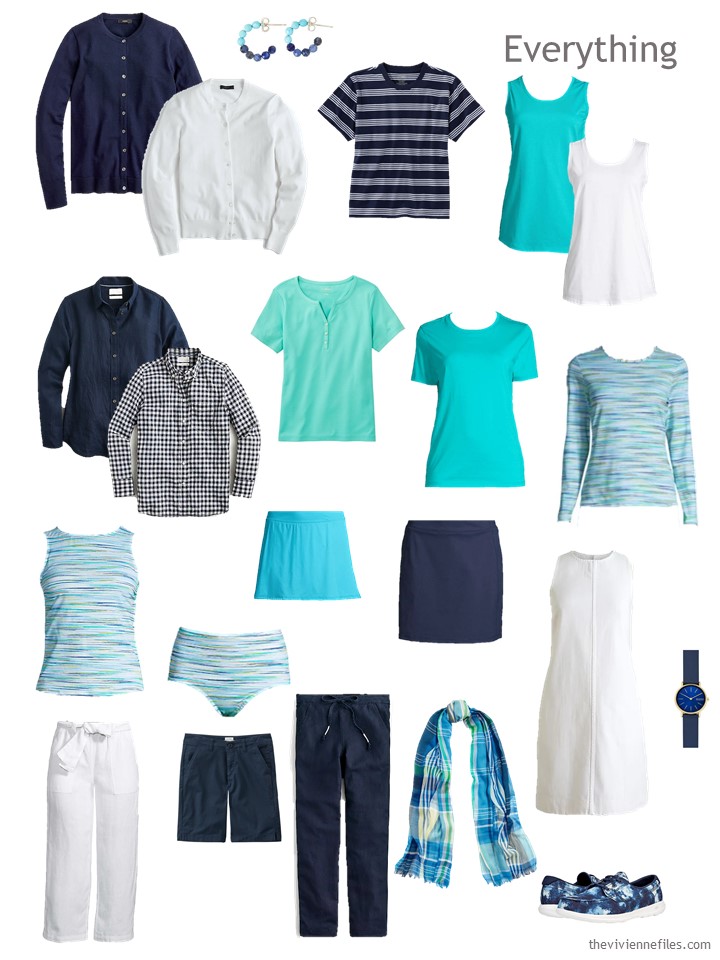 She needs outfits for the beach, for hanging out with family members at the house, and for going out for meals or sightseeing with various family groupings…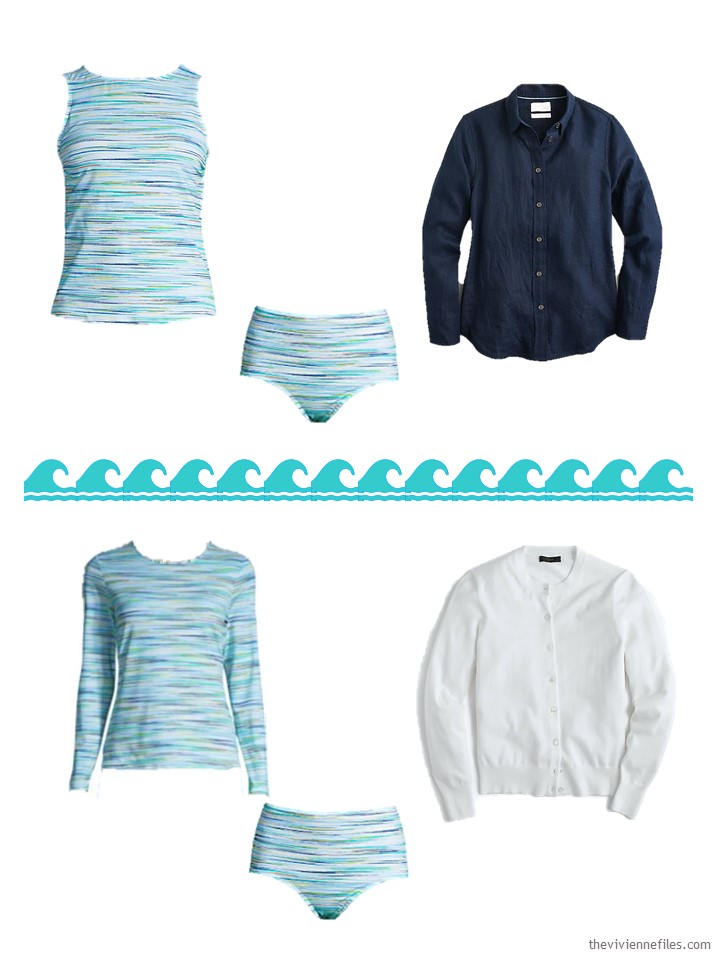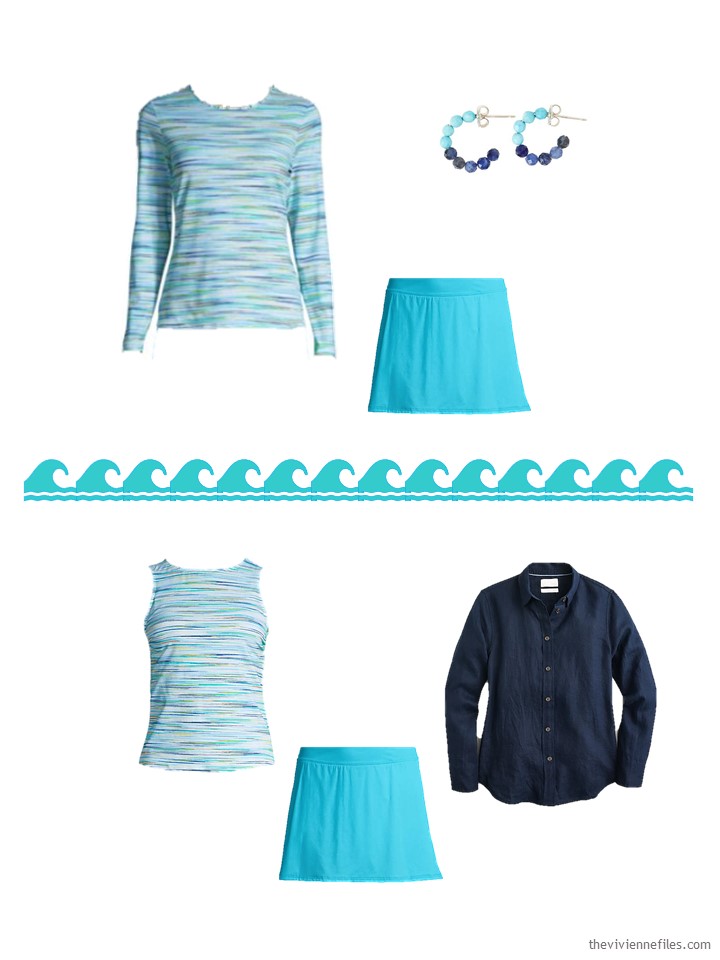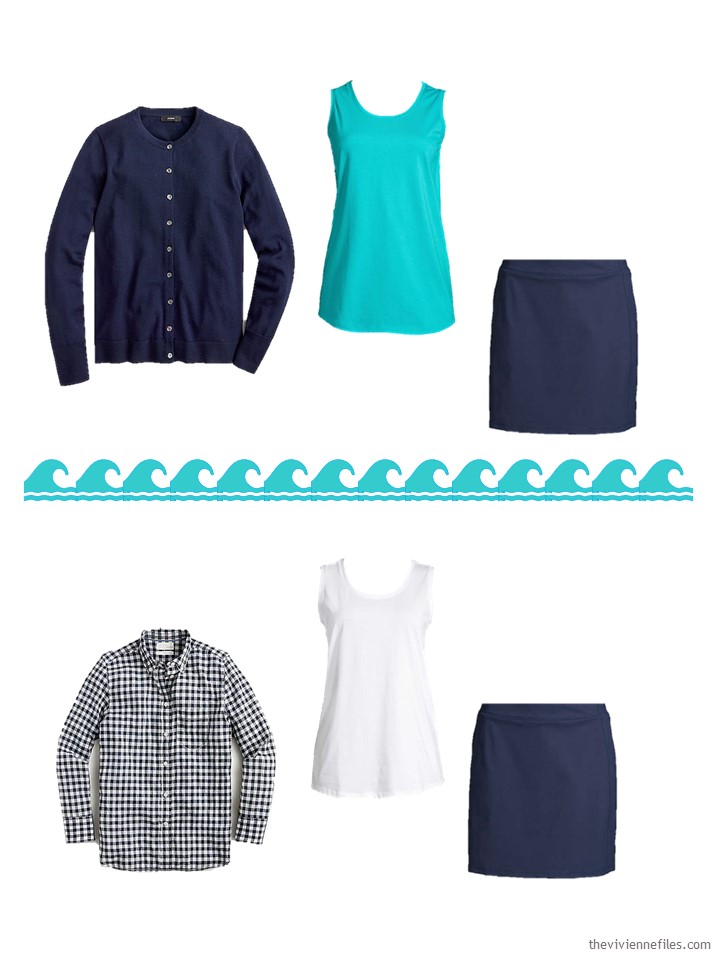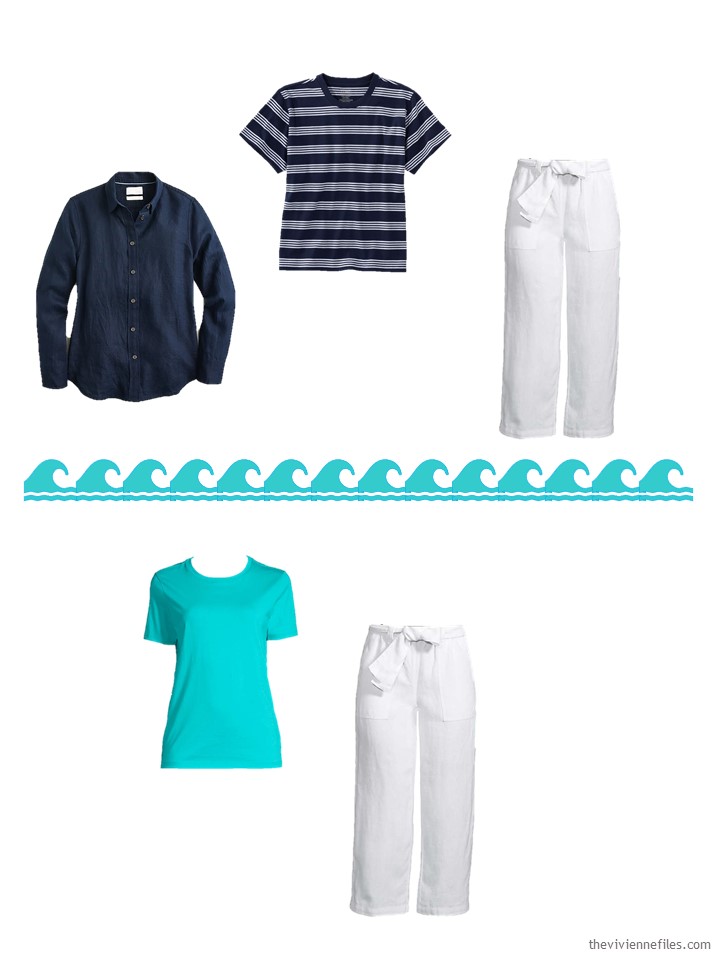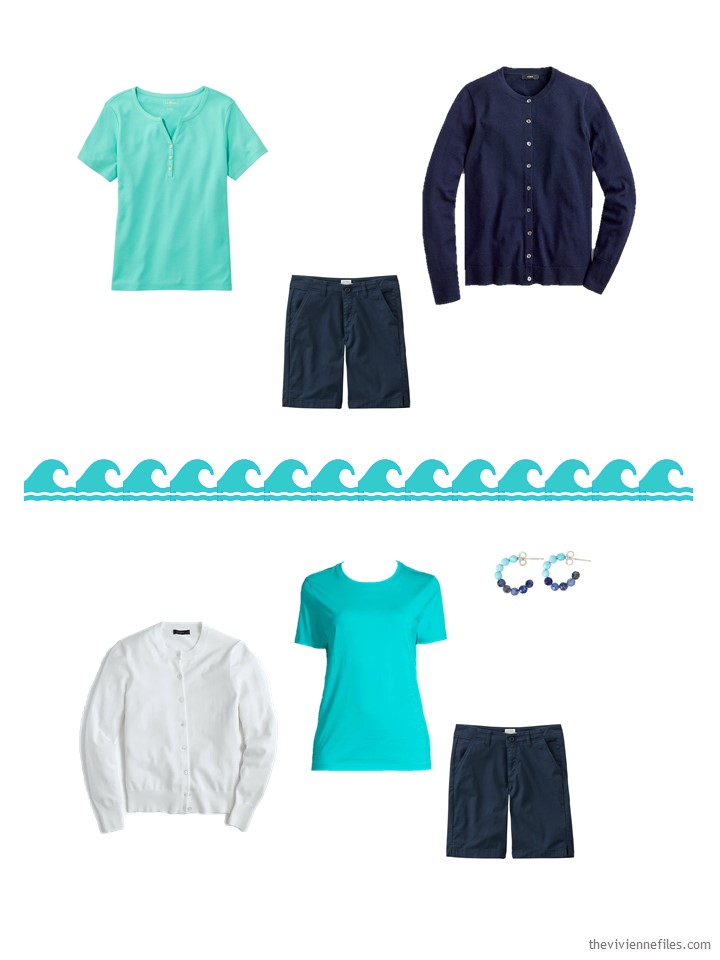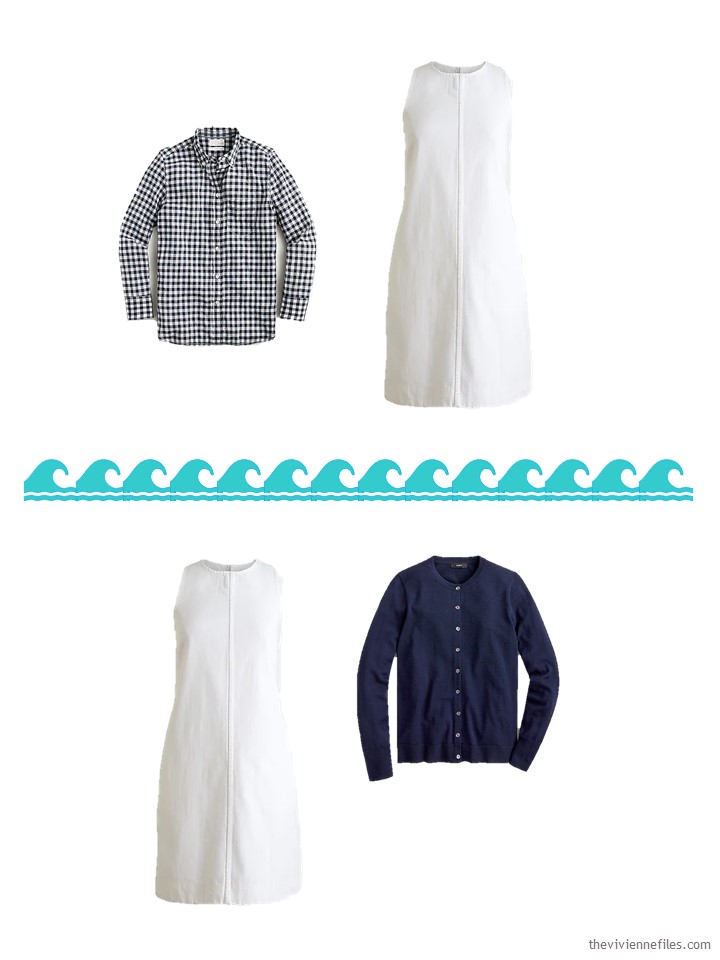 But she only has 1 pair of shoes??? 1 pair of earrings??? No hat, no sunglasses, NO SANDALS?????
Friday, we shall help her with accessories, eh?
love,
Janice
p.s. Four years ago, we looked at the allures of 3 French 5-Piece Wardrobes, in Greenery, Azure, and Butter…