March 1, 2021
Hurray! February is OVER….
Let's check back with our 6 heroines who are assembling wardrobes loosely along the guidelines of Start From Scratch, and trying to stick to color palettes suggested by 6 scarves.
The guidelines in Start From Scratch suggest finding a core outfit in the 2nd neutral in our wardrobes, as well as an accent top and scarf…
Starting here!
This heroine has neither grey pants, nor a black cardigan! And a tee shirt that almost matches her pink oxford will give her a chance to layer the 2 together. Filling in those gaps gives us something that's not really an outfit, but more a group of useful wardrobe additions:
It makes more sense when you see the 8 garments, plus accessories, that she now has: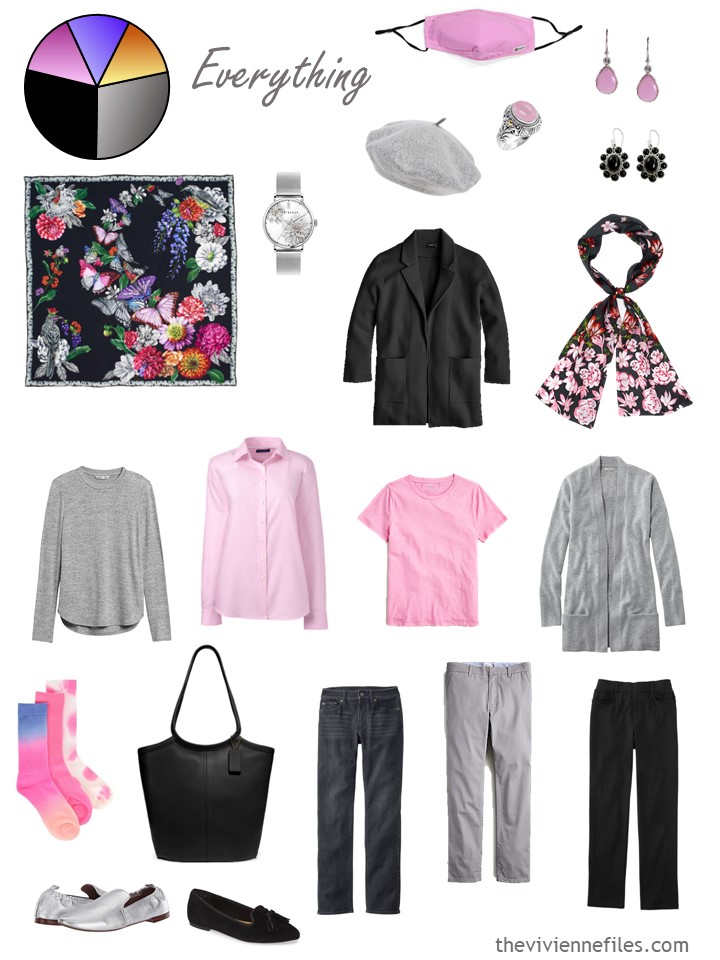 Sometimes filling in gaps isn't beautiful, but it makes a ton of sense!
Now the first of the 2 patchworks:
Until now, this wardrobe has been all about yellow and lighter beige… she decides to warm it up a bit!
yes, you're going to see these blazer-cardigans until you're sick of them, because I have one, and I LOVE it… They're just that nice!
and this Floral Tree scarf is so beautiful…
Her wardrobe now has some rose to balance the yellow… I suspect that next month we're going to be all about blue…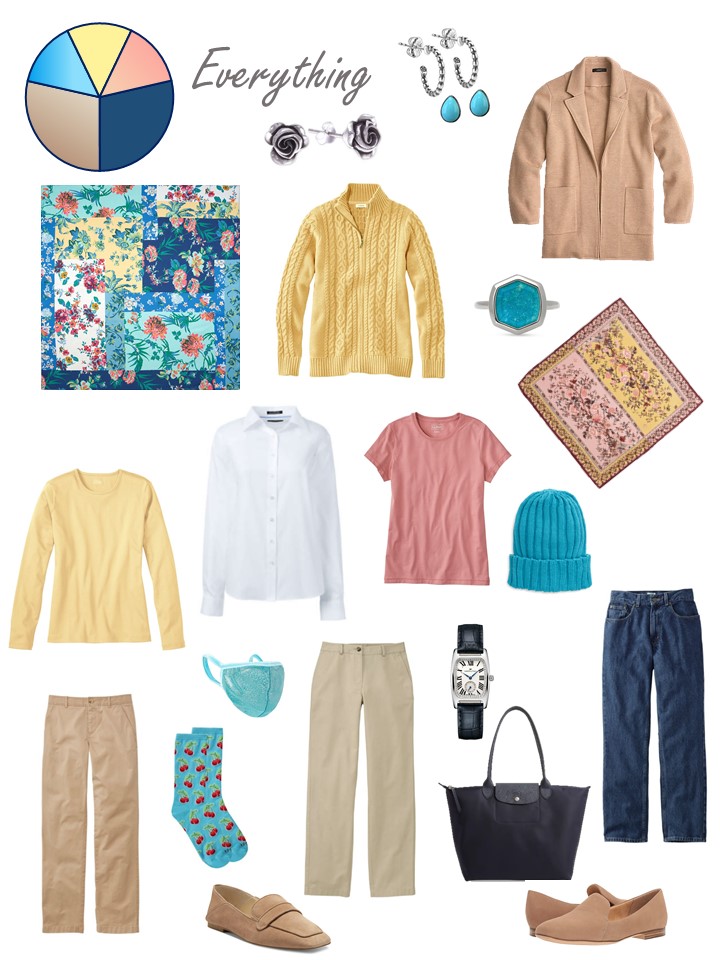 Ah, the plaid ruana in purple – how is it that I have resisted buying this???
This heroine needs some grey in her wardrobe, and there's never a bad time for yet another purple tee shirt!
This wardrobe is madly efficient, and yet also really pretty…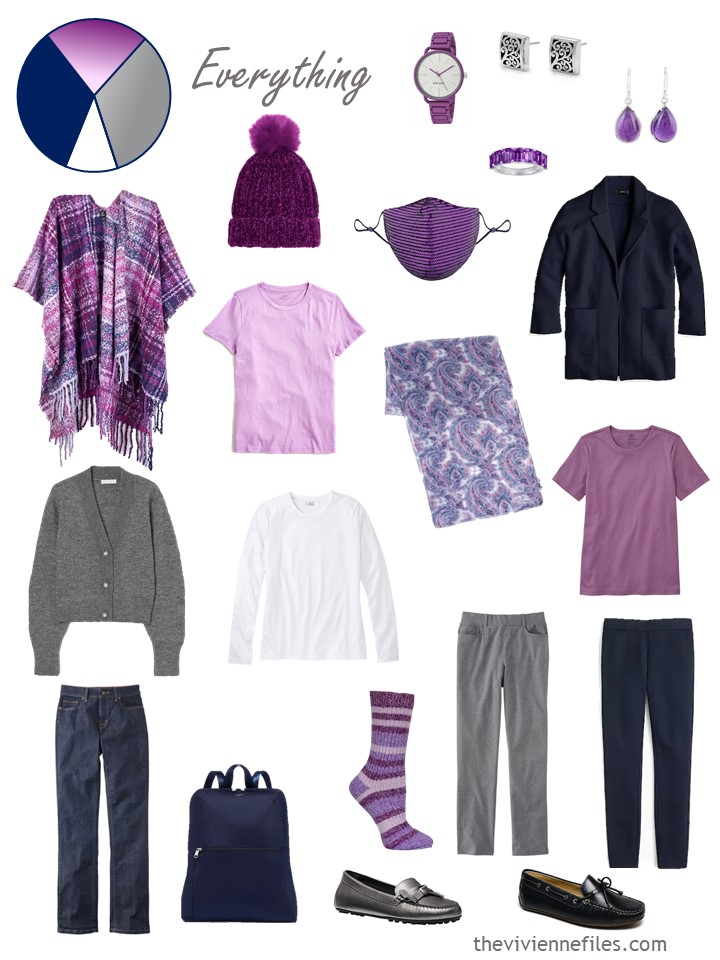 The 2nd patchwork scarf, and a chance to add some more olive green to this heroine's wardrobe!
The tiger scarf just couldn't be resisted…
This wardrobe is starting to come together really well in my humble opinion!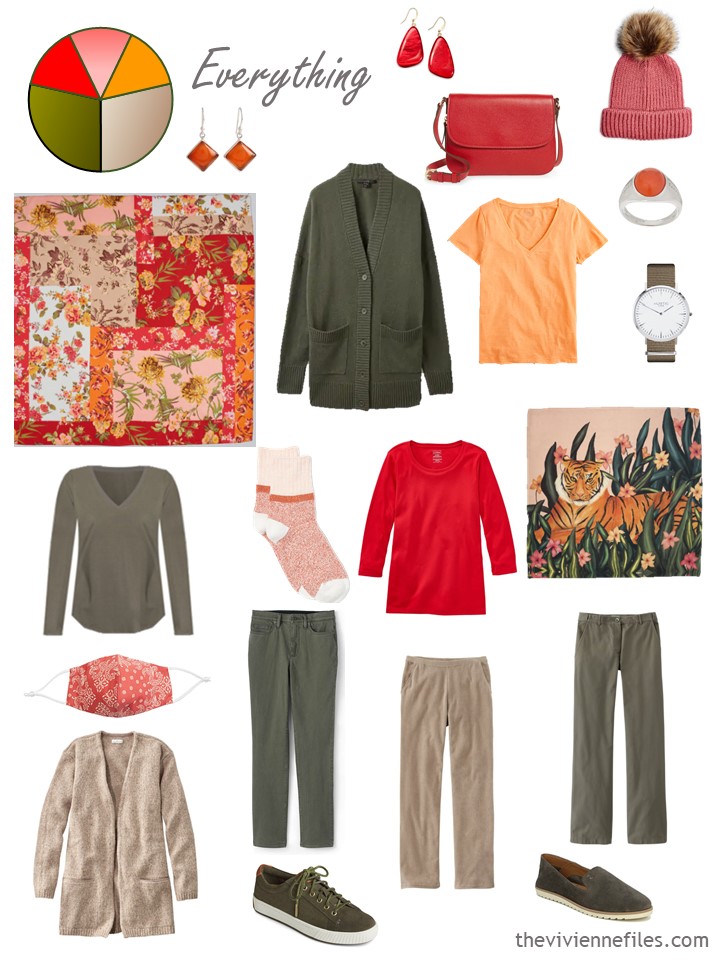 Every year, when I take on the "6 Scarves" project, I choose a scarf that is such an… unusual color combination that it makes assembling the wardrobe equally… unusual. This year, I'm trying to work with brown and grey, knowing that finding brown clothes might make me pull out my (purple-highlighted) hair…
But I embrace this challenge, knowing that there's a world full of people trying to sort conflicting colors in their closets. Maybe we can learn something from this exercise?
First lesson: when your heroine doesn't have ANY luck finding a scarf, she realizes that what she wants is an "around the neck accessory" and she chooses a delicious necklace instead!
There are certainly quite a few possibilities in this wardrobe, but I think it will all come together better when we can find a great brown cardigan or jacket to add!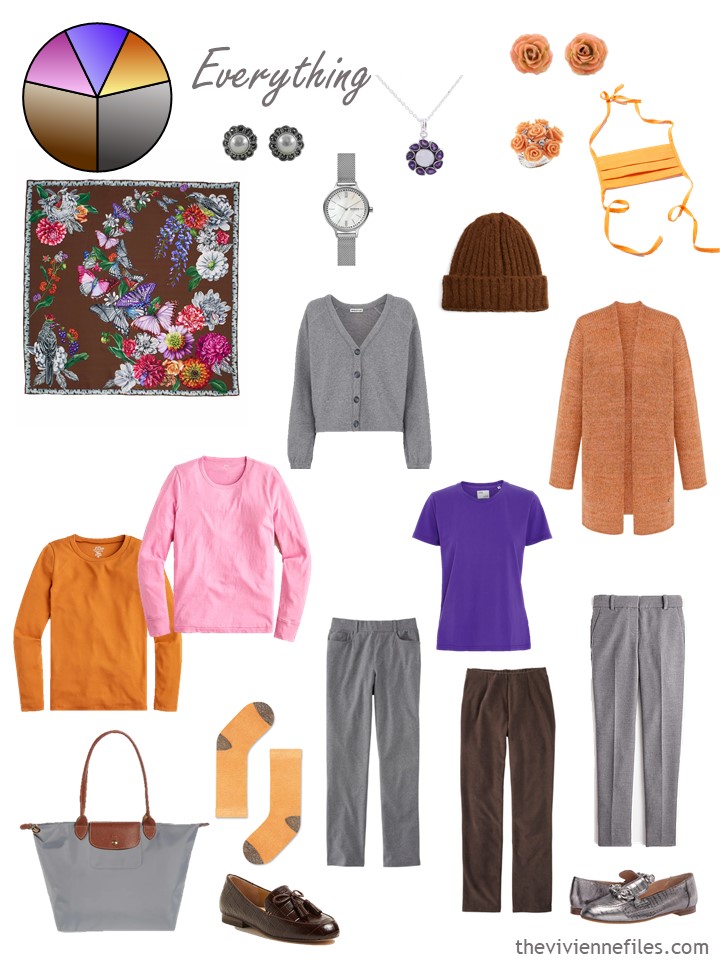 And finally the wardrobe of denim and softness… this heroine is ready to add some grey to her wardrobe (as has been the case for so many of these wardrobes this month; I'm still surprised by how many people have asked me for wardrobe with grey as 1 of the neutrals!).
What a relaxed yet composed outfit…
I could take off for almost anywhere with this wardrobe!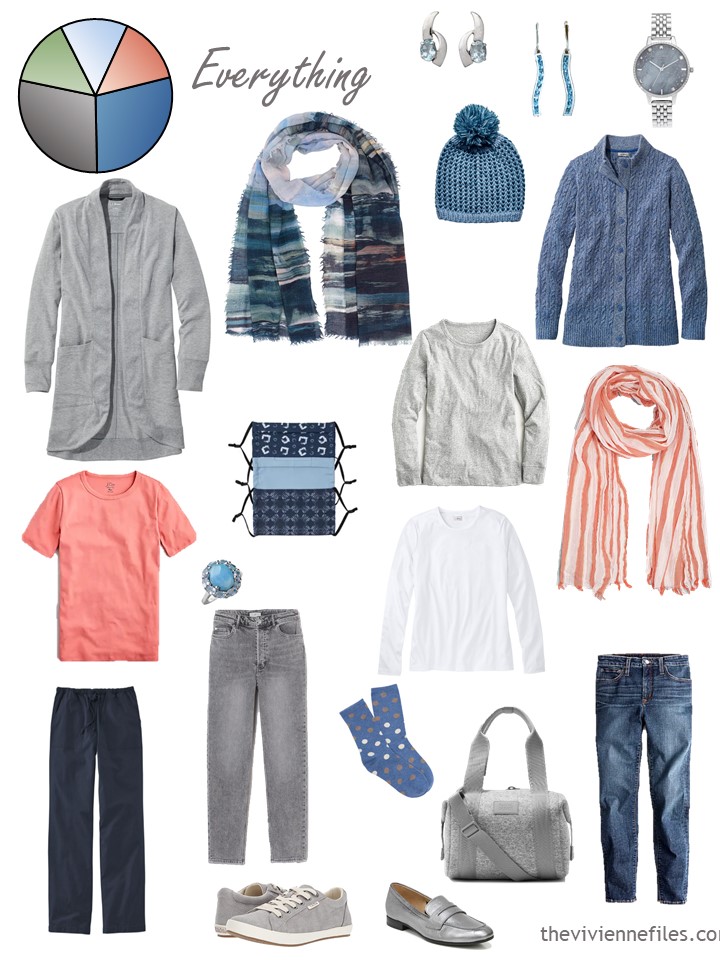 Does the introduction (or reinforcement) of the 2nd neutral change your mind about which wardrobe you are drawn to the most?
love,
Janice
p.s. No flashback today, but 2 things I want to ask: First – what is your take on the whole "bare ankle" thing? Even in the absolute worst weather, I have seen women (bundled up like they should be!) with an inch or 2 of exposed bare ankle. I find it dumbfounding, but I've HAD frostbite…
p.p.s. This is awkward… I changed one of the links on the main blog page to read "Supporting The Vivienne Files". The page gives you generic links to retailers who pay me a small commission on your purchases. If you wish to see other online retailers added to this list, let me know!
I hate talking about money, but I spend at least 40 hours a week working on The Vivienne Files, so it's my only source of income…. (cringe…)