January 27, 2021
Remember these?
I've been meaning to come back to this list, and just in the last week I've received the same questions a few times:
What should I keep packed for emergencies? and
How do I split my wardrobe between 2 homes?
These are related questions, from women who are now having to maintain a business in 1 area, and do a lot of export marketing in a 2nd area, and are thus going to maintain 2 households.
First off – this is NOT glamorous. This isn't going to be like "oh, let me jet off to my home at St. Bart's for the weekend…" 2nd home.
This is more like "I can no longer just ship things from here to there, so I've got to fly (or take the train) and carry merchandise…"
This is a question that applies to us all, if we live in a climate that changes through the year – moving to Mexico for part of the year from Chicago isn't that much different from just LIVING in Chicago for the entire year – sometimes it's hot, sometimes it's cold.
So let's see if this is something that can be made straightforward and easy to envision!
My first project was to try to figure out what I would pack (and wear) if I wanted to keep a suitcase ready 24/7 through the year. (this would of course be tweaked a bit through the year…)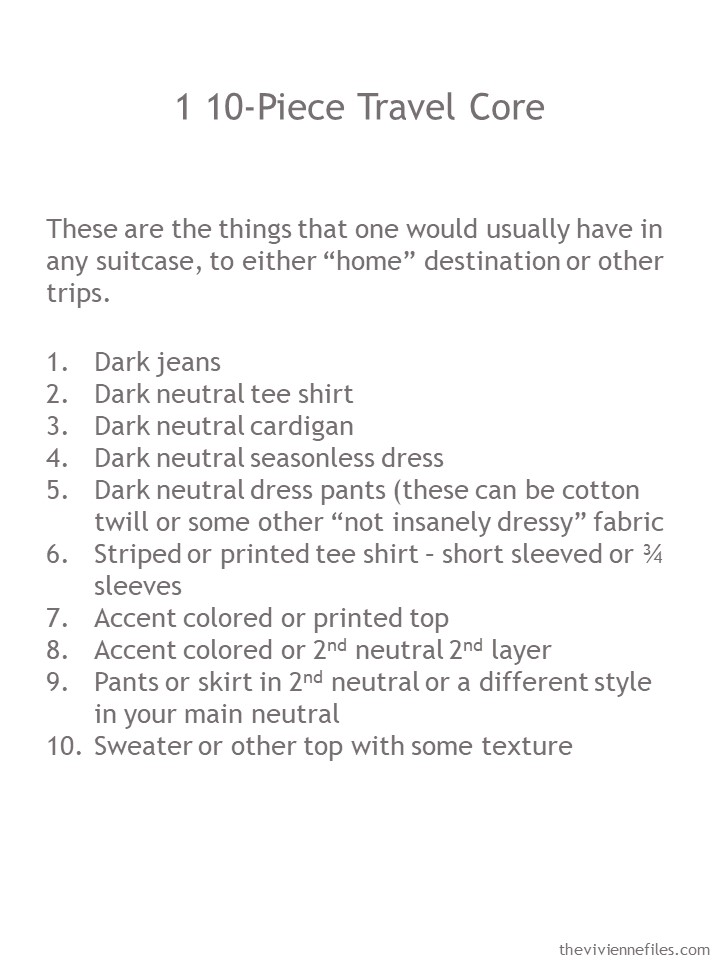 I think the coolest thing about choosing these 10 garments for "perma-travel" is that it leaves us with 42 garments, or 2 x 21-piece Garde-Robe du Mois!
(sometimes, numbers are my friend…)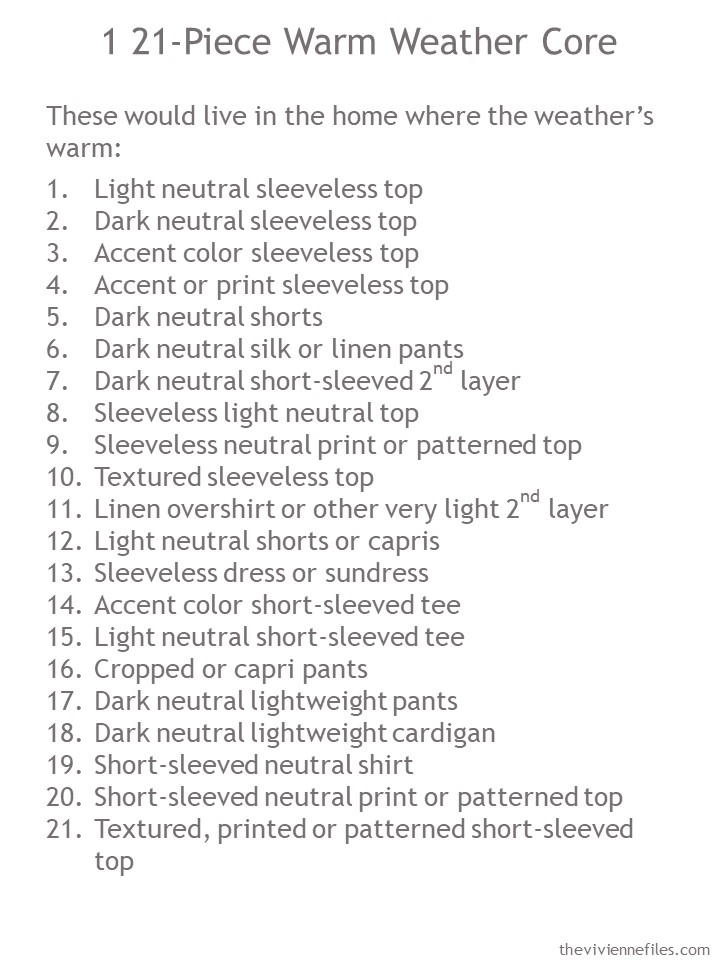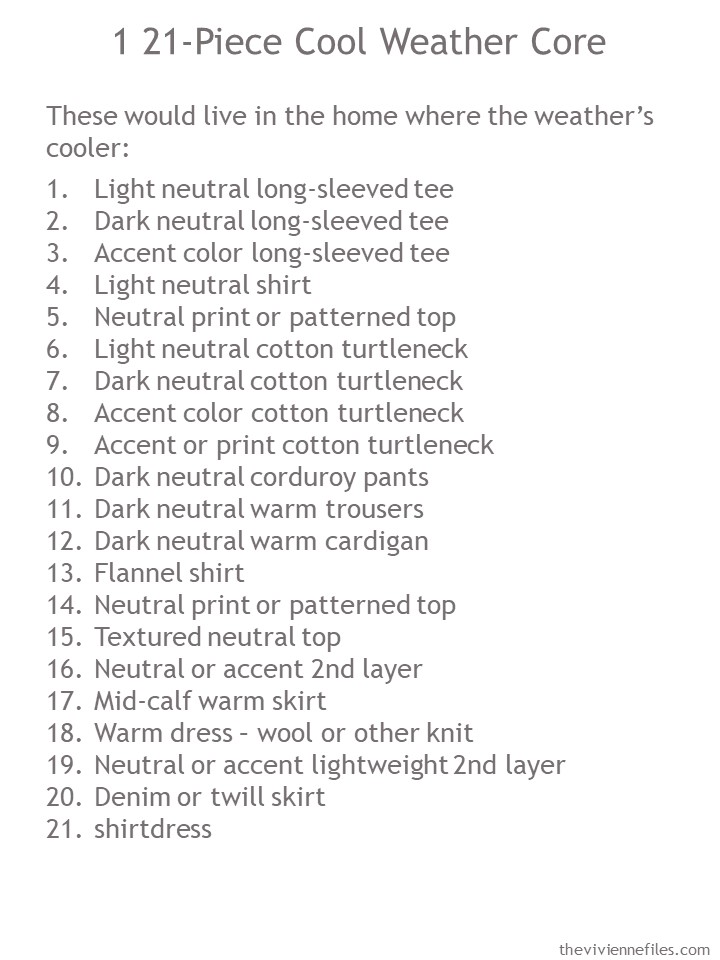 So how might the first part of this look?
I'd wear something super-neutral to travel, and plan to use a scarf or jewelry to dress it up; your preferences will almost certainly be different!
And then in the bag – let's look again at that list: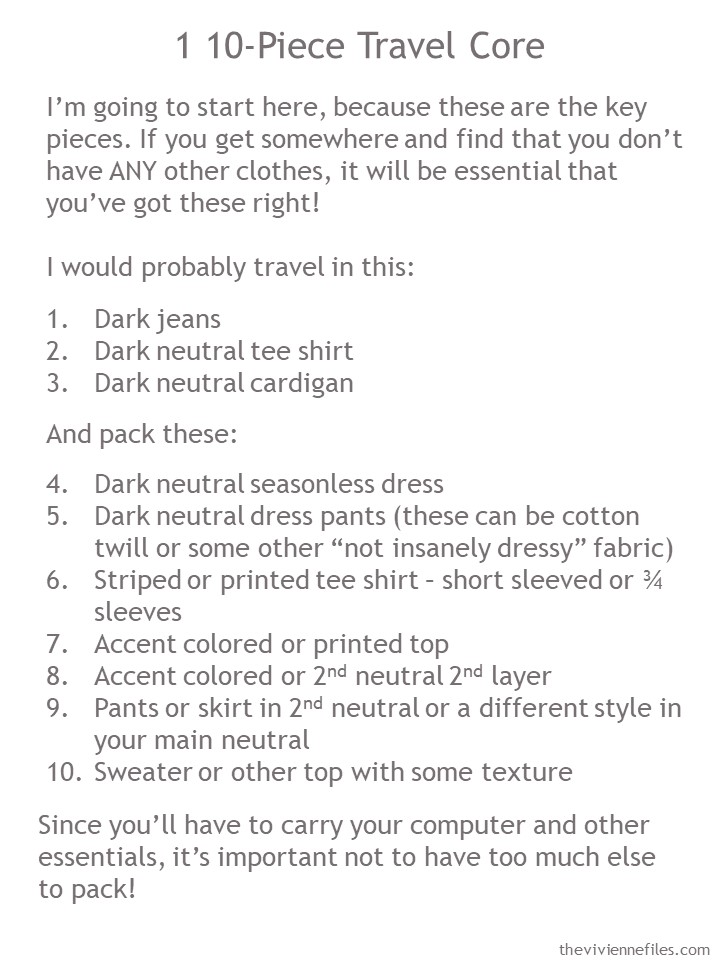 A business-person traveling should consider that the next week could hold dressy events; in your dreams, the editor of a major magazine wants to meet you…
So you pack a wide-ranging travel capsule wardrobe:
This way, even if you get to home #2 and find nothing to wear (it could happen?), you're in pretty good shape for at least a week: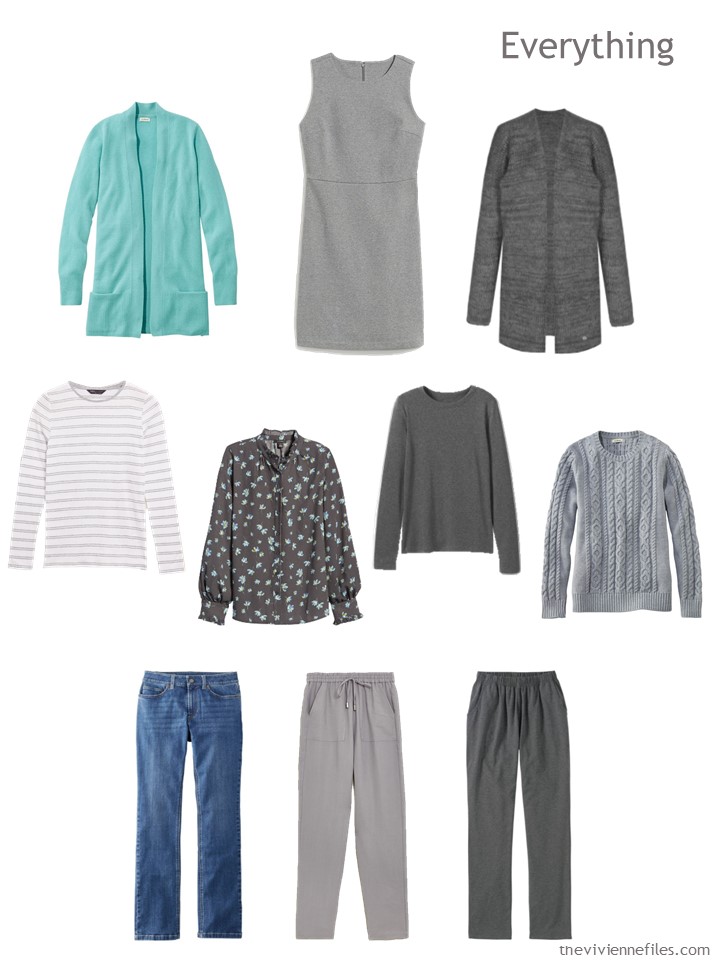 Business, business casual or just plain old casual – she can do it!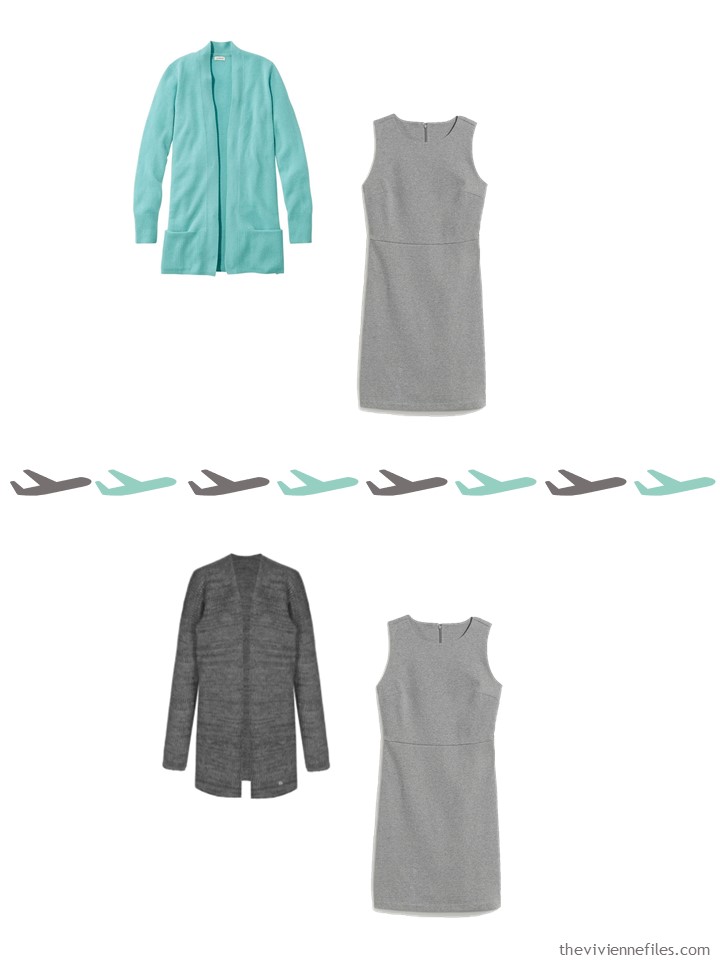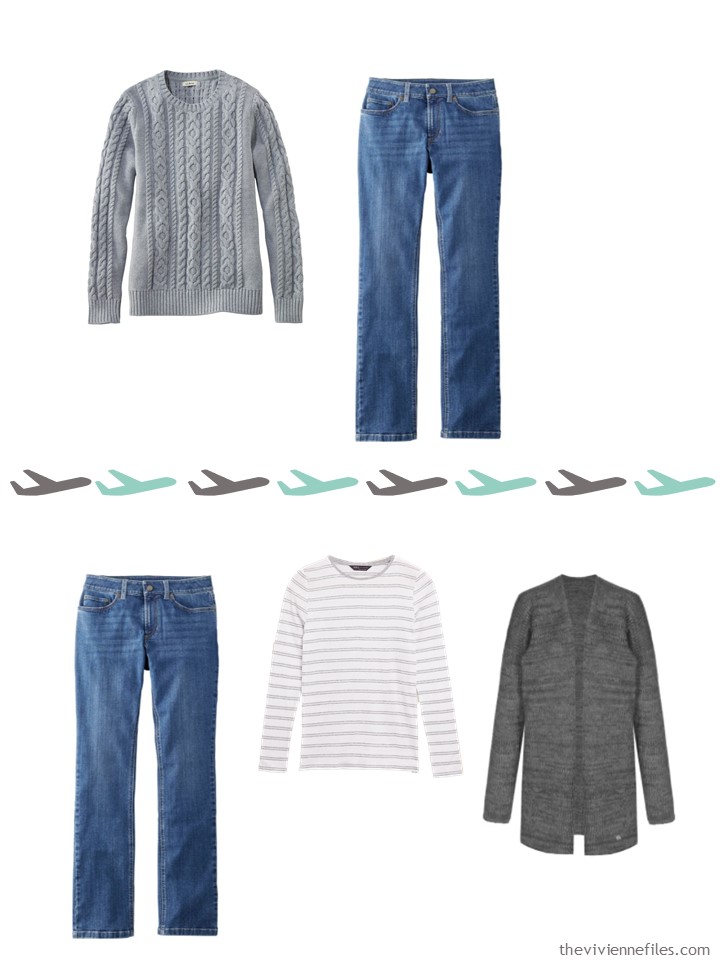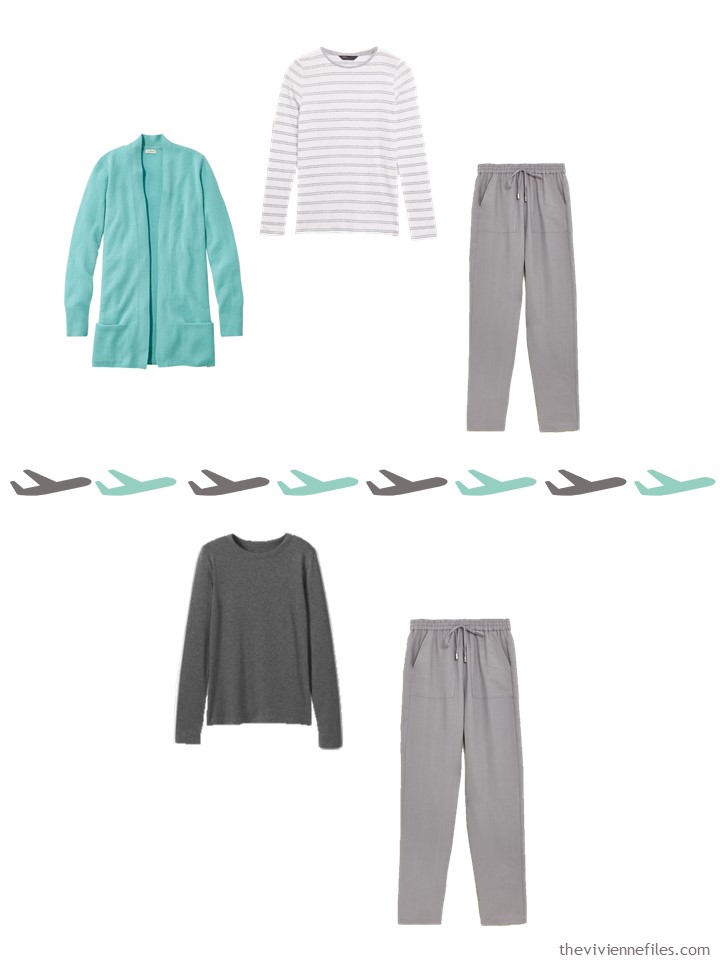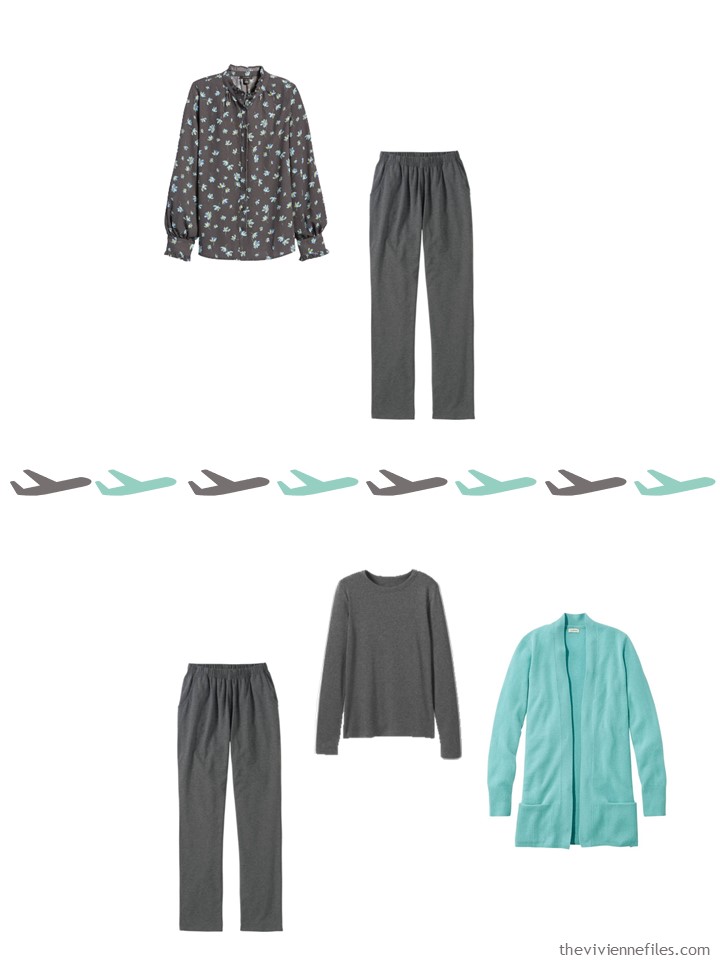 I want to show another version of this, just so that it makes some sense…
First – traveling in dead solid neutrals! This seems stark, but imagine it with a bright plaid ruana…
The cardigan is far from neutral, but goes with everything else this heroine has packed:
A clever heroine could find herself in a great many places with this as her wardrobe, and manage just fine: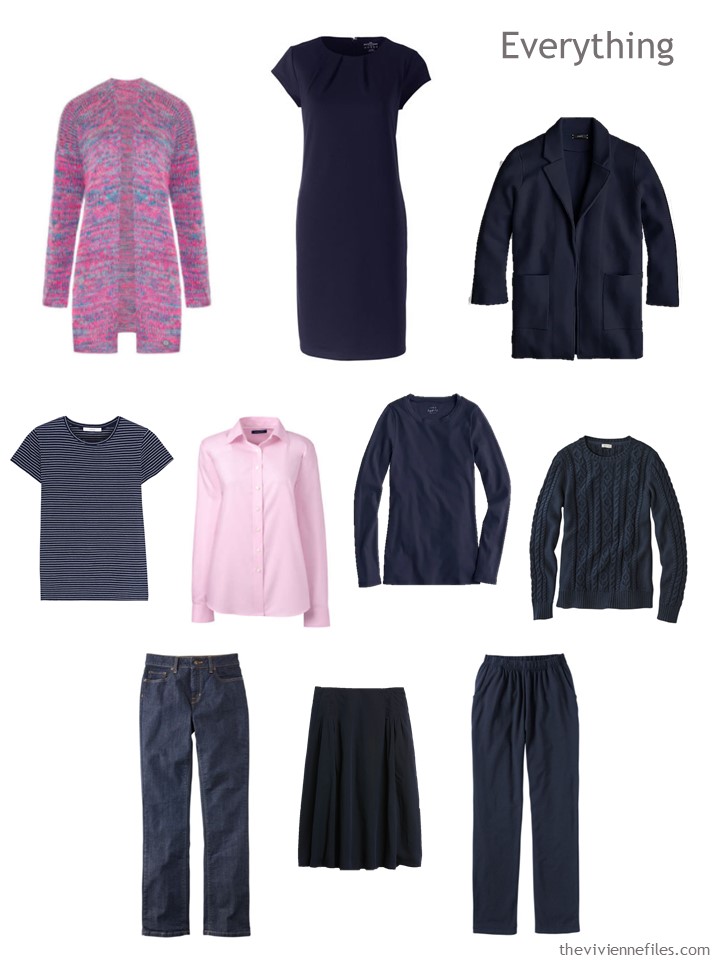 Everything from rather casual to adequately dressy for a pretty posh restaurant: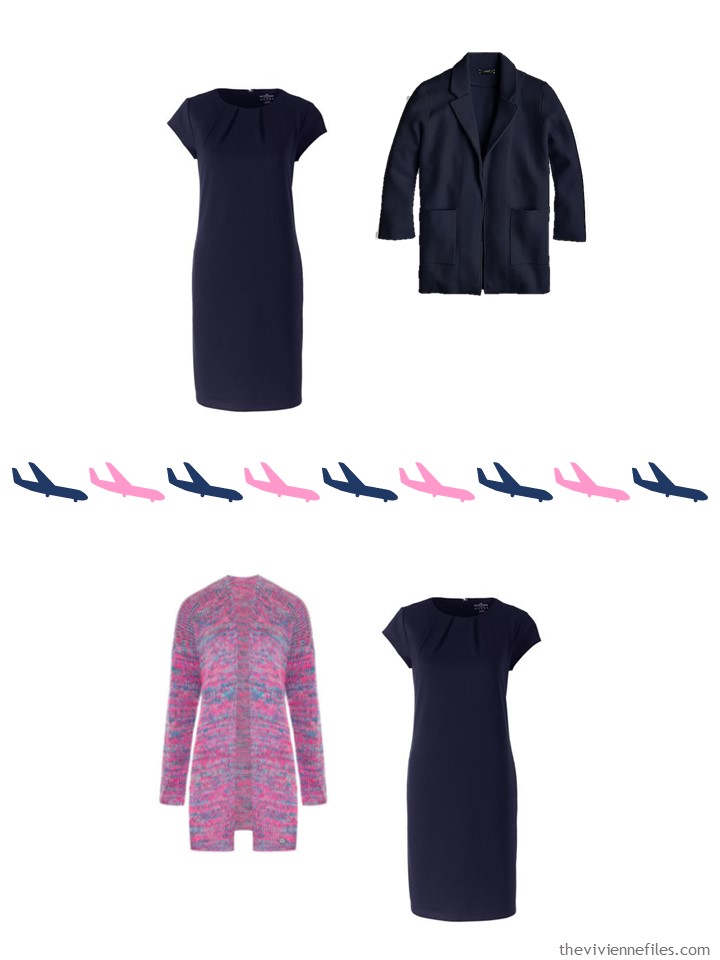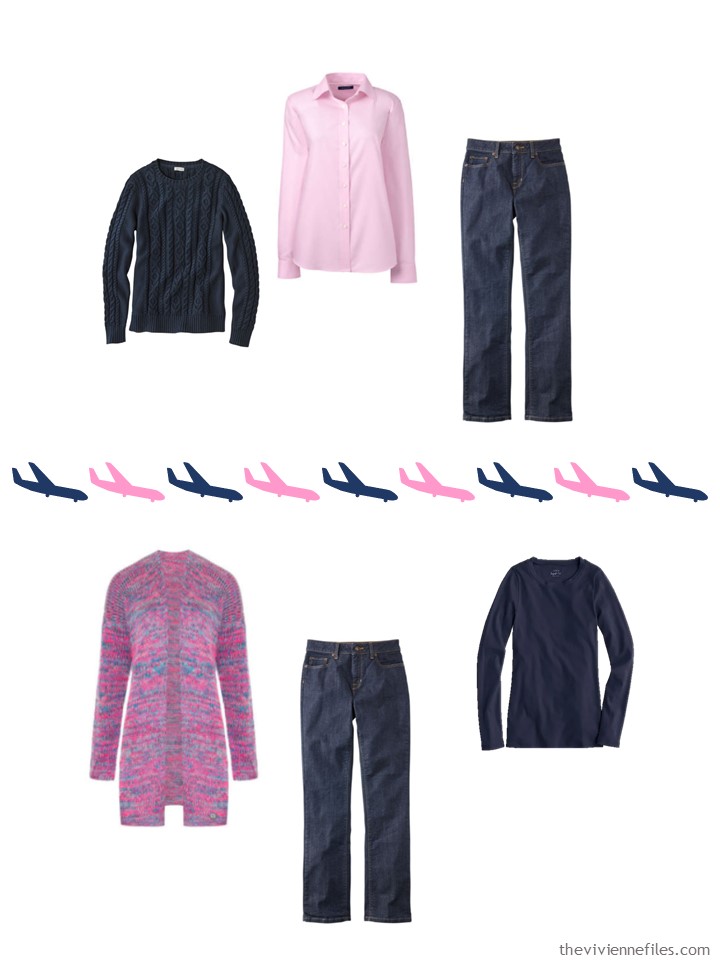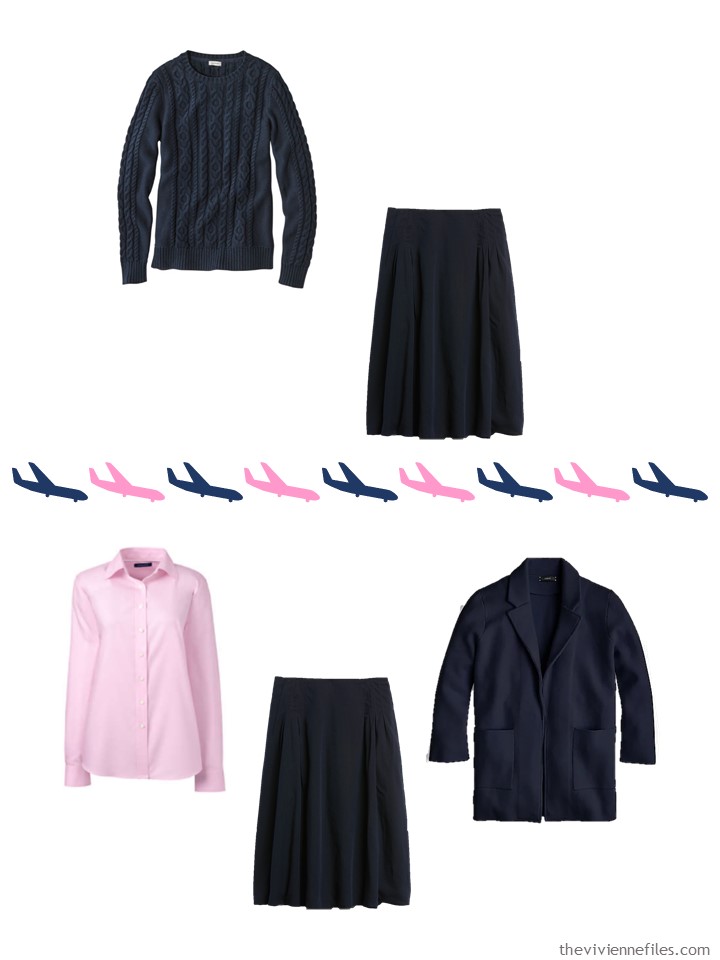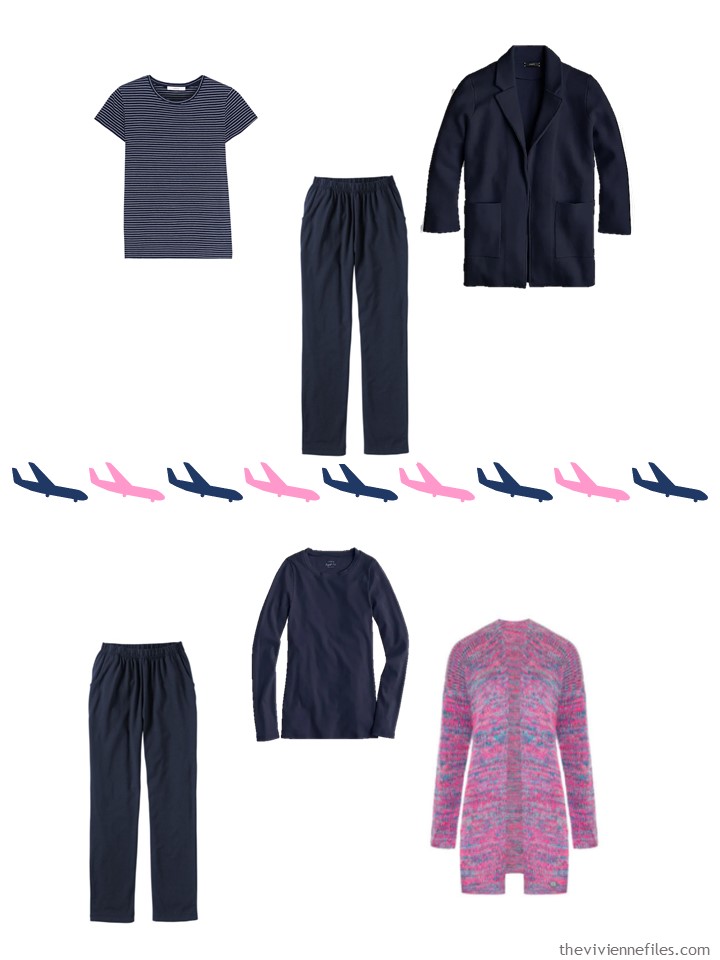 I think that – starting in February – I'll look at The Weekly Timeless Wardrobe once a month and add onto these wardrobes. The idea of having to keep track of 2 wardrobes in 2 different countries is an interesting challenge, and I'm frankly gobsmacked that more than a couple of you are facing this!
love,
Janice
p.s. It's only been six months, but I thought it makes sense to look at using the Weekly Timeless Wardrobe in clusters, since that's my plan for future posts!