January 25, 2021
She's dreaming of warmer weather, and she's determined to at least FEEL like spring is coming…
She starts here: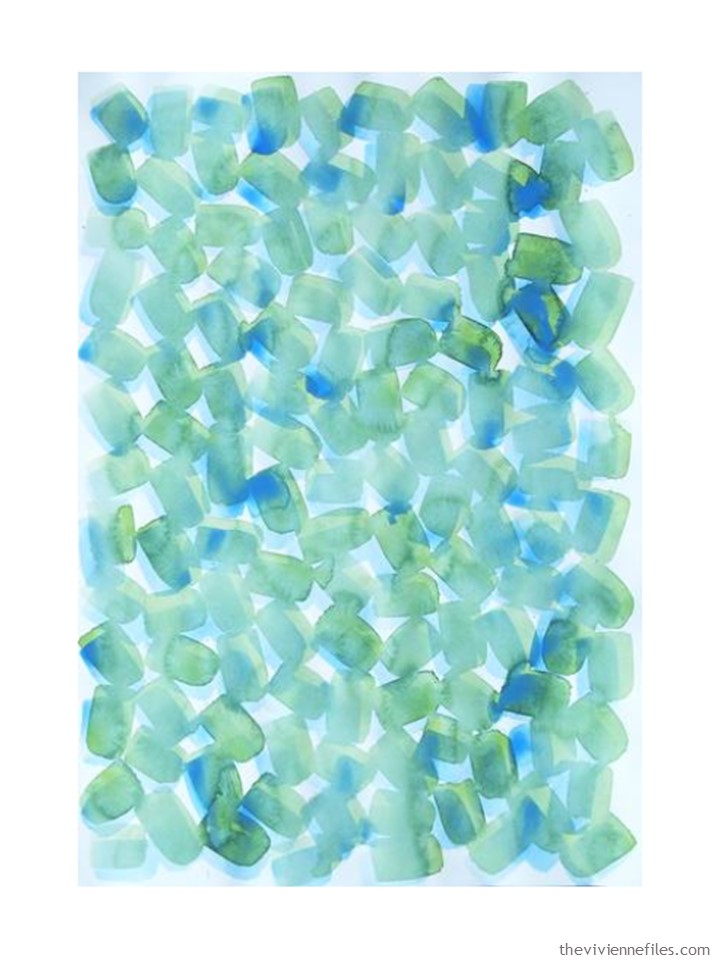 And this is her color palette – her base is going to be navy and white, but she's really interested in these accent colors!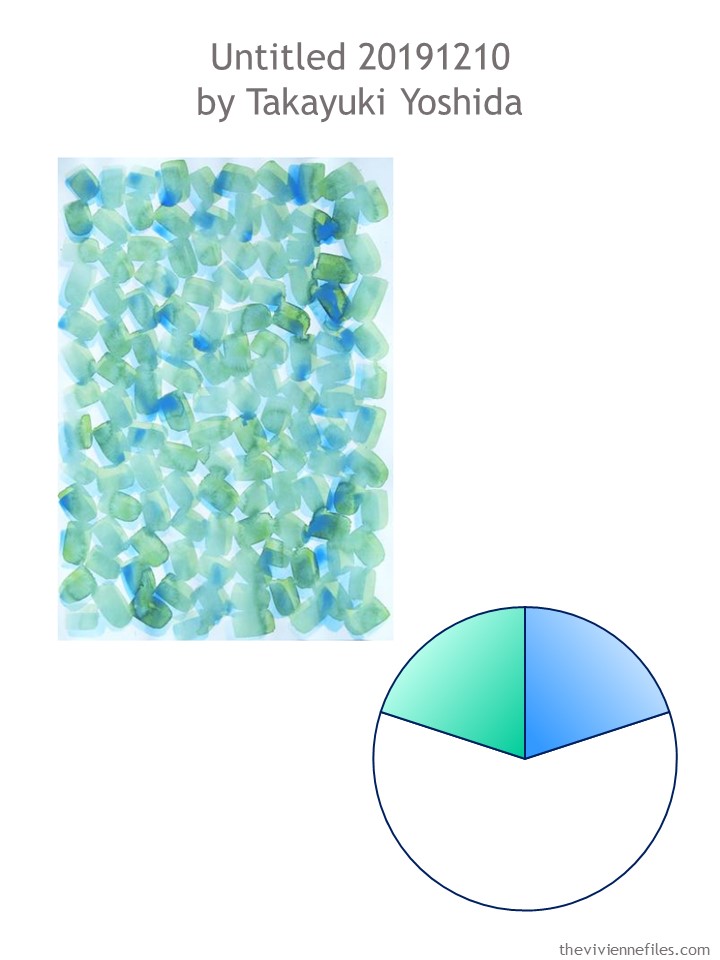 Before she tears off into this project with blinding enthusiasm, she pauses to consider if it's realistic:
their home is always warm in the winter,
she's not going to be going out much at all – wearing white pants won't be a problem because she can skip them if she needs to go out into the slush, and
she can layer her chosen garments if she needs to warm up.
She starts by choosing her navy and white Common Wardrobe – the base upon which she will build:
Of course, she can always wear her long-sleeved tee shirts too…
But what she REALLY wants to wear is her gorgeous green blouse!
And yes, it might be the dead of winter, but she's going to wear her cool print skirt! If it's always super-warm where she works (at home), why not?
So far, this is what she's assembled for her Garde-Robe du Mois. It doesn't look like she's going to the beach, nor to summer camp… But it does have a definitely sunny feeling, doesn't it?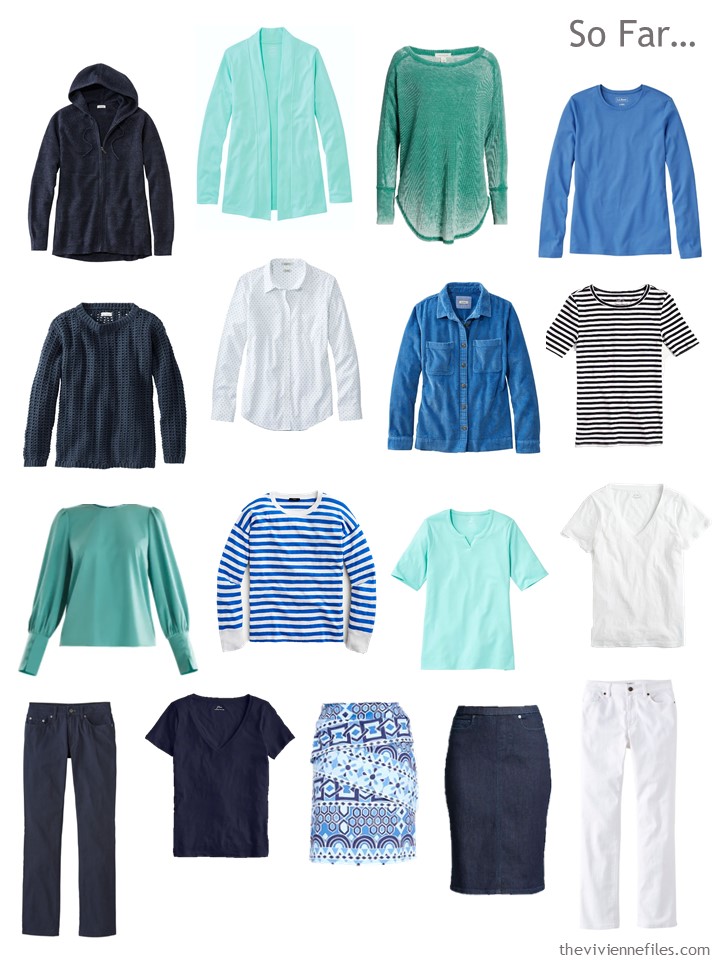 At this point, she can be logical, impulsive, or a combination of both!
The striped tee shirts and the cardigan are pretty logical; the pants… might be a stretch for another woman. But she loves this shade of blue, and so she's taking the plunge!
She hangs everything up together, and HAS to smile…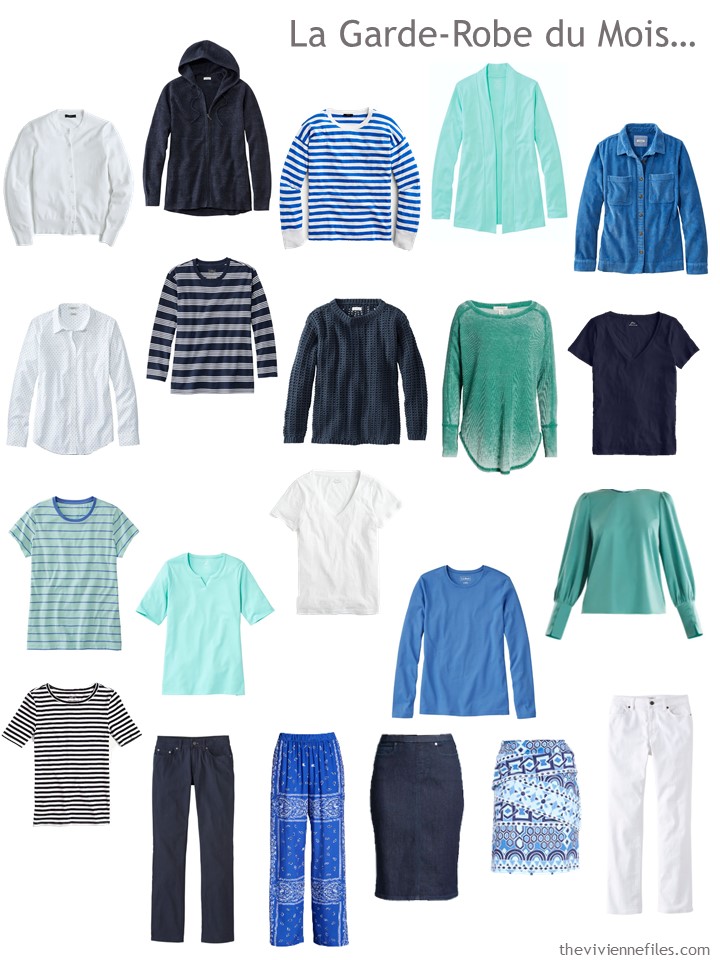 For a moment she's tempted to just close her closet door and fix herself a cocktail, to celebrate!
But our heroines are ALWAYS sensible, so she quickly reviews in her mind 10 obvious outfits hanging in front of her: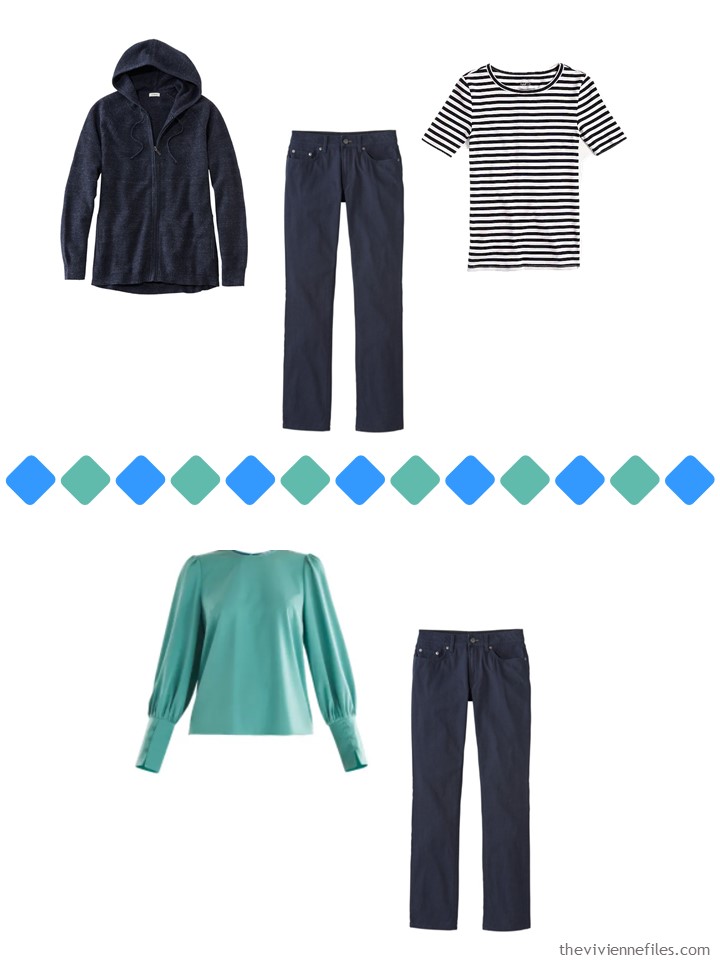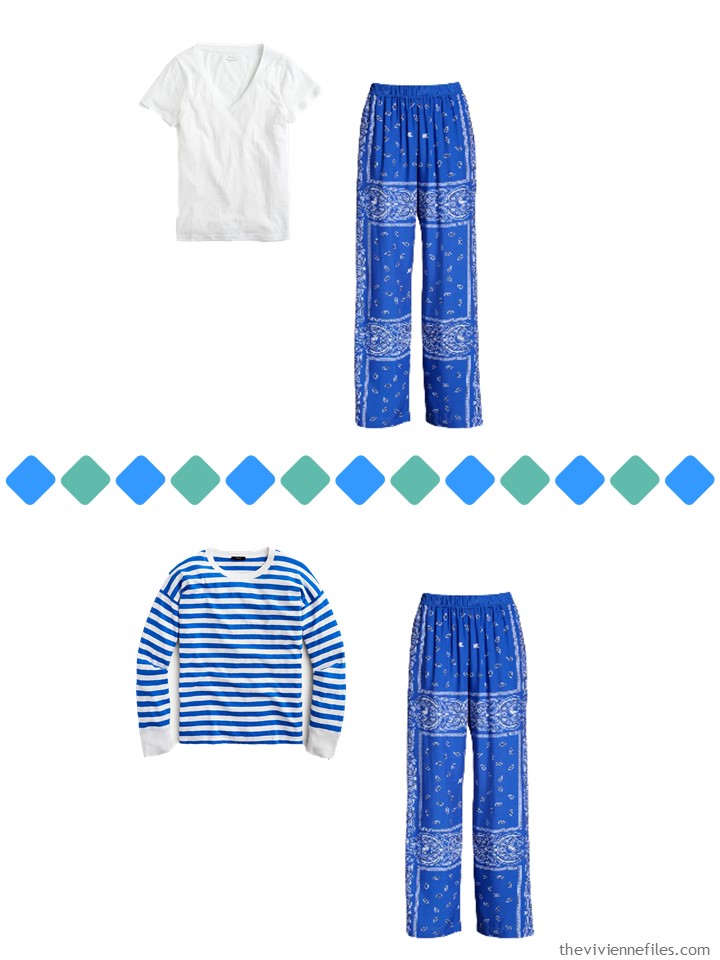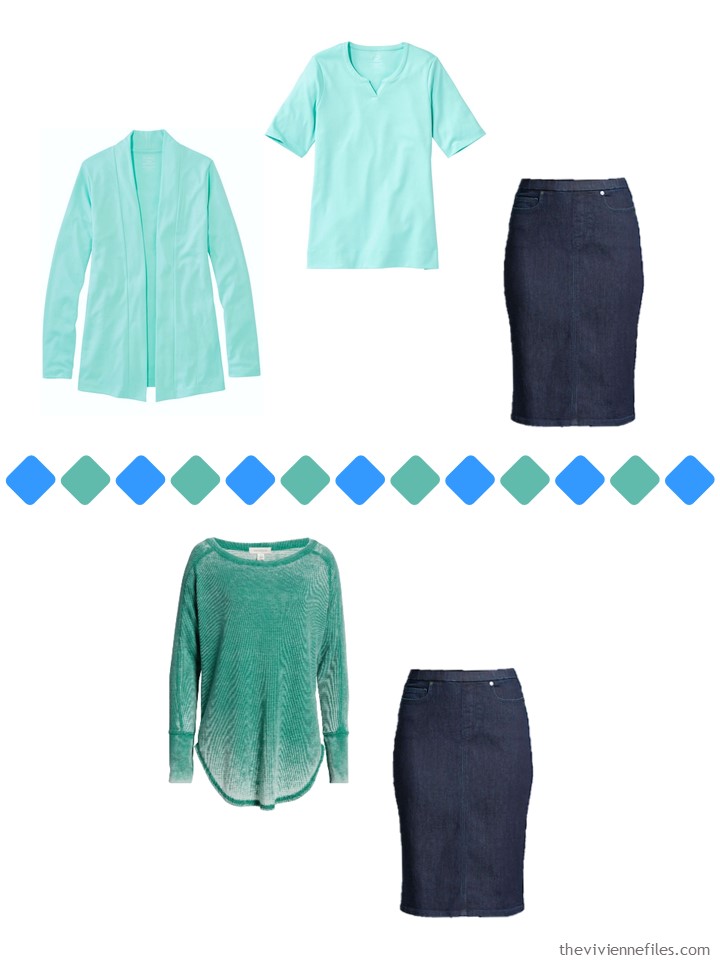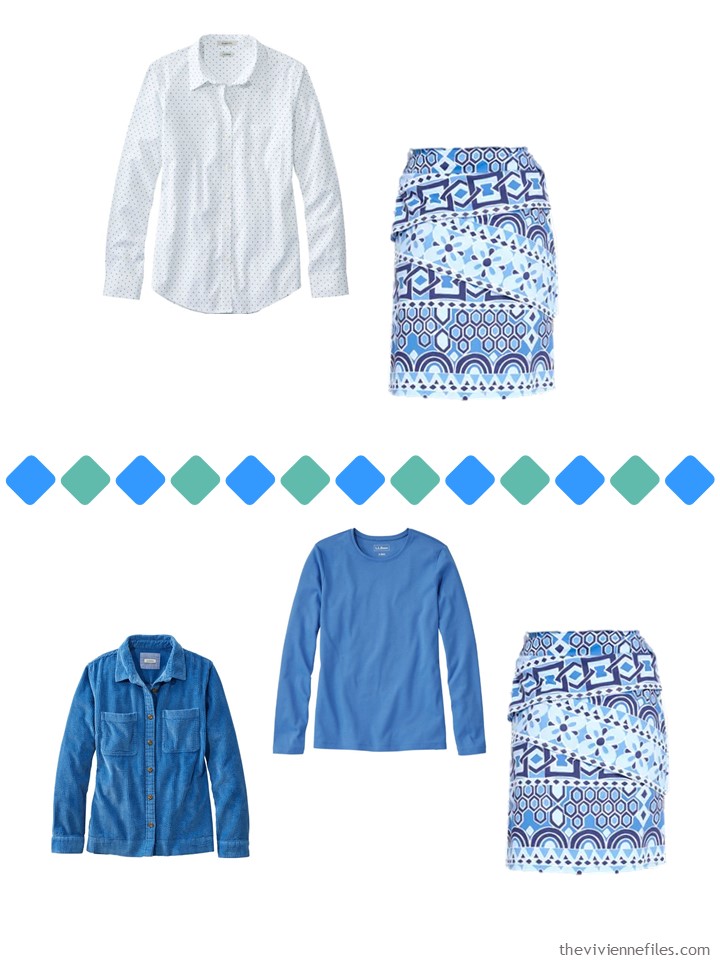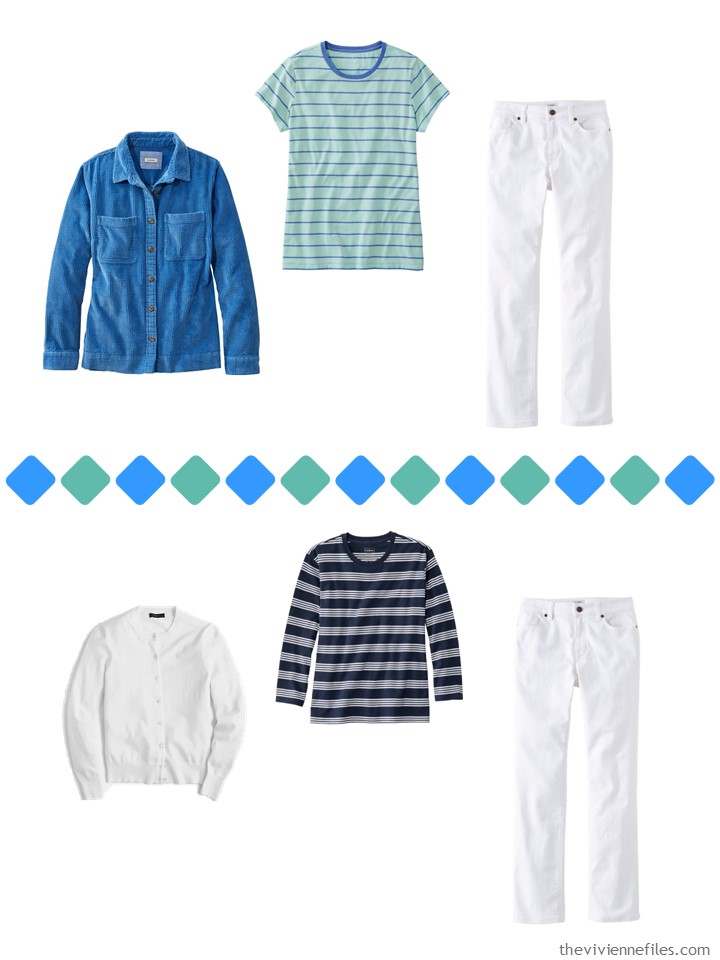 I confess that I was wearing my white jeans through at least November; maybe I should take a look at my summer tee shirts and tops for some mid-winter inspiration?
love,
Janice
p.s. Remember our water engineer? She traveled with a wardrobe of blue, grey and navy…