January 29, 2021
I've been thinking a lot about 10 garments in a Travel Capsule Wardrobe, like in the ones that I'm positing for the heroines who are managing wardrobes in 2 homes…
And I thought that maybe it was worth revisiting the Perfect 10 template that is one of my personal favorites!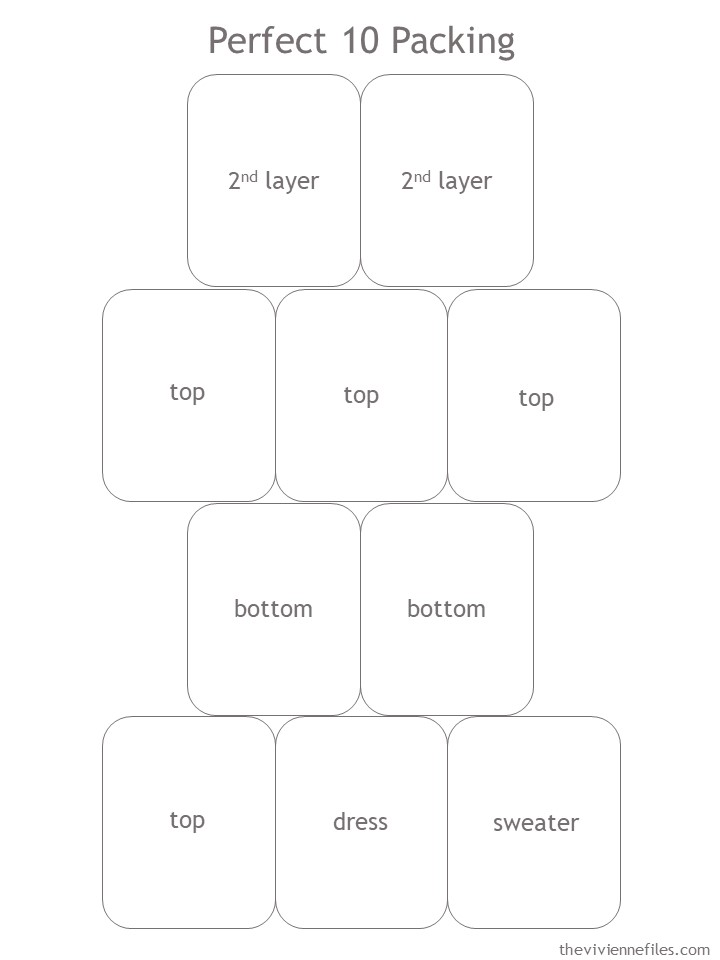 Calm is still in short supply, so let's look at more calming art, eh?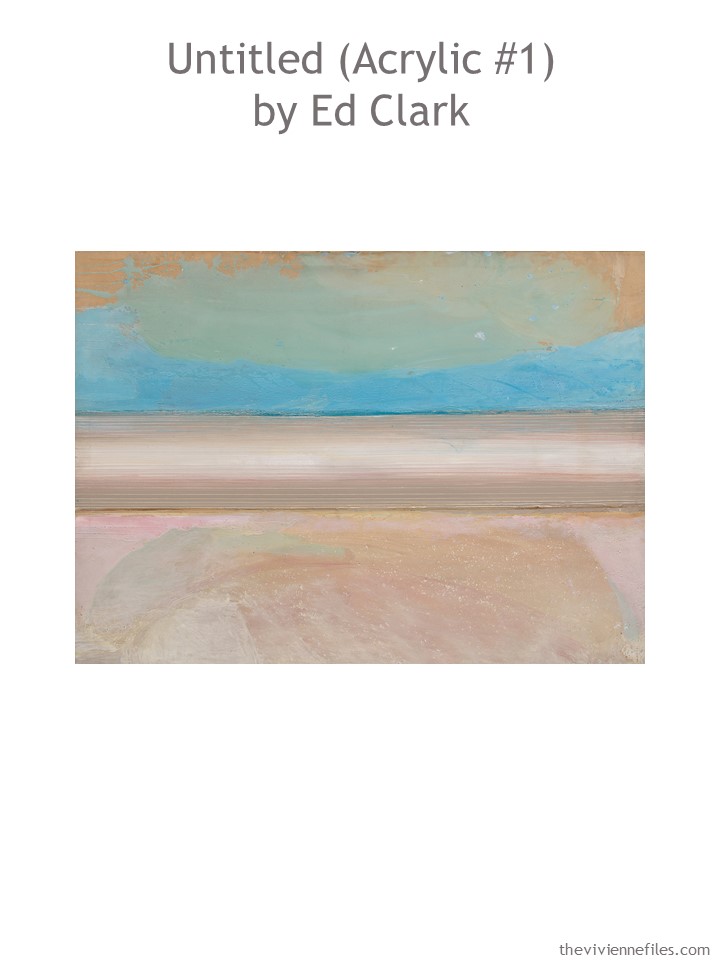 Such lovely colors, and such a relaxed and stable feeling to this…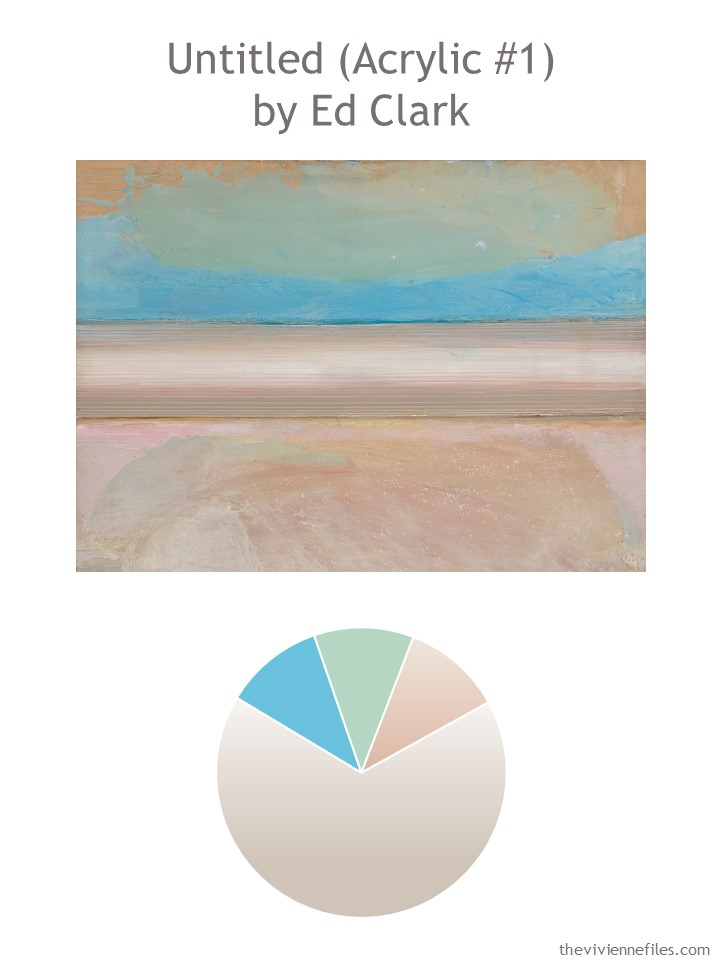 So let's imagine a heroine who has to make a 3 or 4 day trip – fairly often – but never with any sort of advanced notice. A morning phone call could mean "out the door and on the road" by lunch-time…
Thus, she keeps some things ready for this adventure, starting with a travel outfit that's soft, warm, and flexible:
(Yes, there are those among us who travel fearlessly in light colored clothing – does anybody have any tips for how this is managed without disaster? Or do you just forge ahead and live with a spill or a spot if it happens?)
Now that our heroine has the start of her travel wardrobe established, she pauses to look at what else she will want: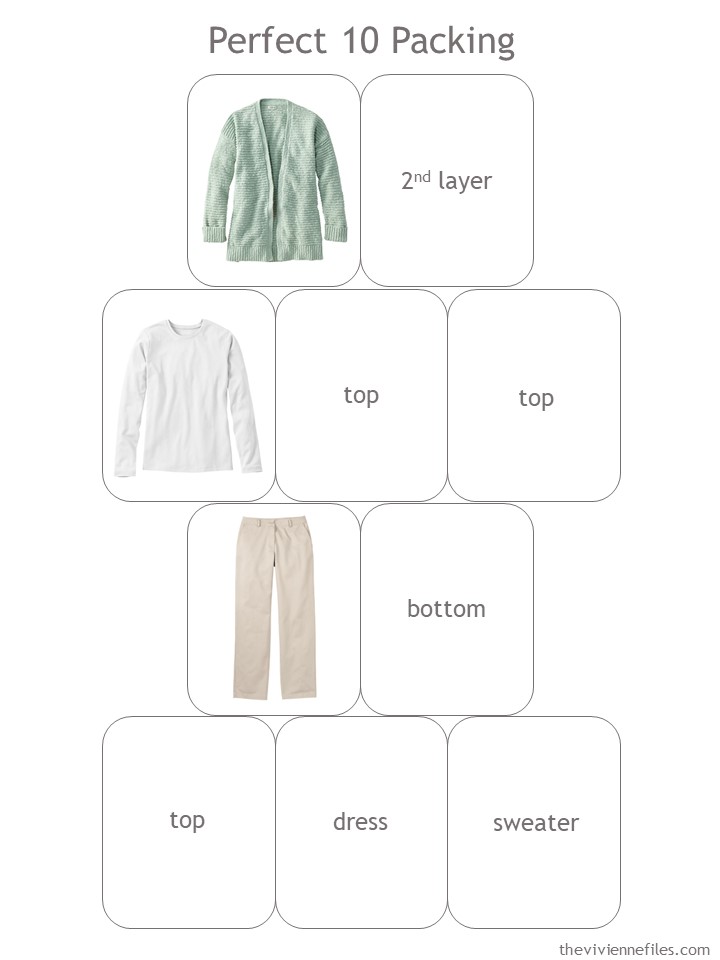 To my eye, this looks like it's going to require a neutral 2nd layer, neutral pants in a different fabric or style, and… everything else could be in accent colors. The dress should look good with either cardigan, and also possibly be something that one could wear under the sweater…
Sort of like this:
These colors are very low-key. Subtle. Certainly a great background for a woman with a strong personality, or a compliment to a woman with gentle coloring and a soft demeanor…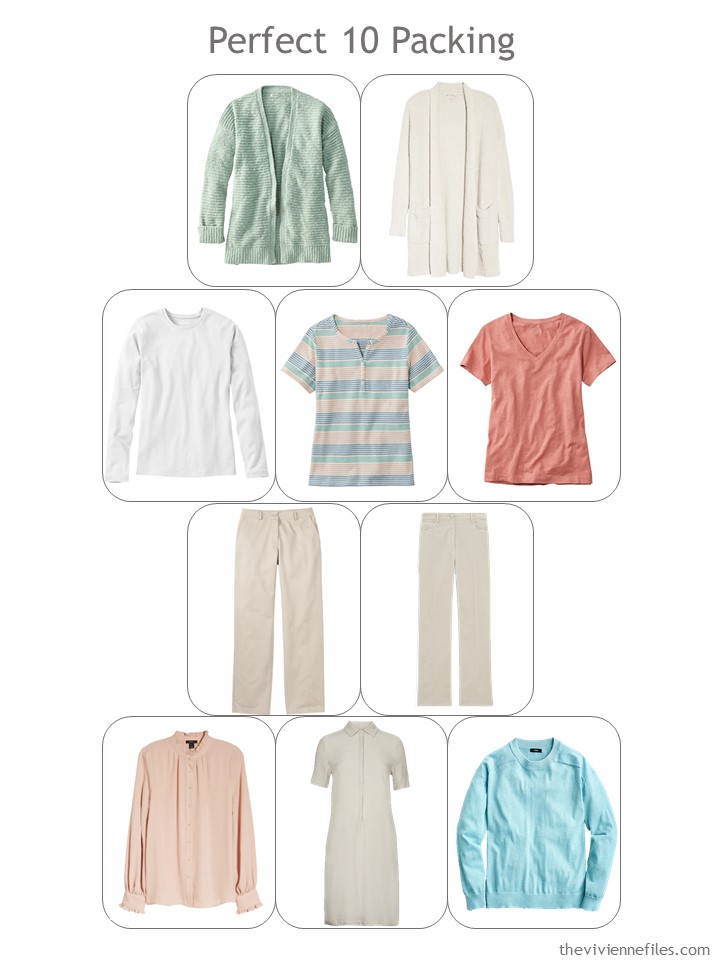 Of course, the original "Perfect 10 Packing" was designed to PACK 10 garments and wear 3, for a total of 13.
But since there are no rules, packing 7 pieces and wearing 3 works out very neatly for a shorter trip (or a visit to a "laundry-friendly" destination, or to a place where you already have some things stored…)
But these 10 pieces – on their own – will not leave one at a loss to get dressed: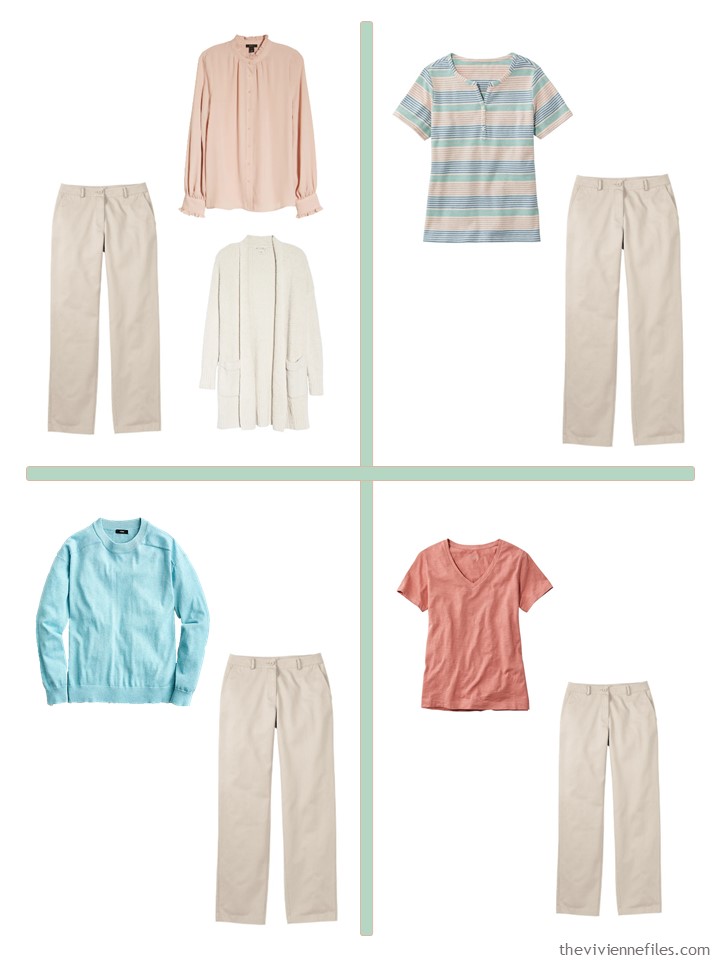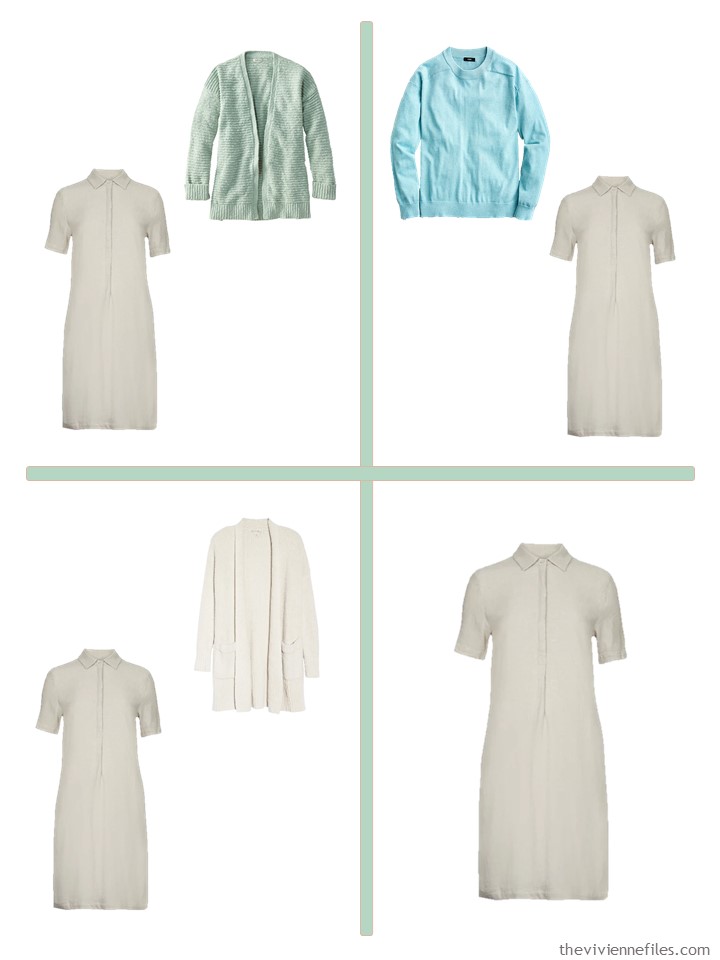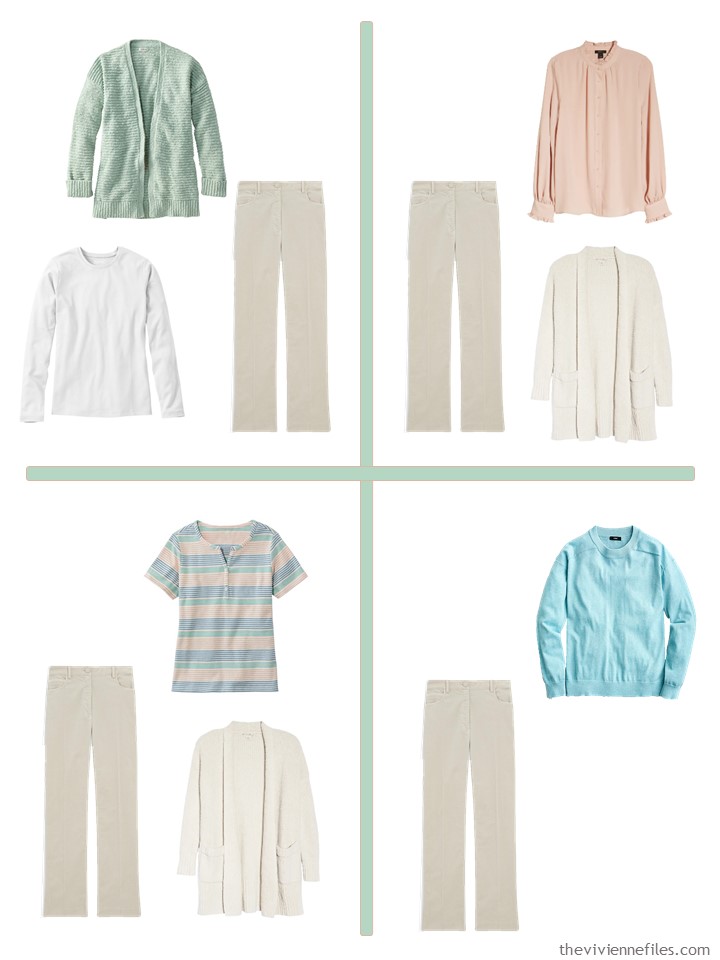 Maybe it's the lengthening days, or the eventual promise of a vaccine, but I'm REALLY thinking about travel these days…
Anybody else ready to just pack a suitcase and walk around the block a couple of times, to stay in practice?
love,
Janice
p.s. Seven years ago, we tackled a scarf and a wardrobe in navy, deep red and white!