December 30, 2020
A Snow Sabbatical
She adores snow…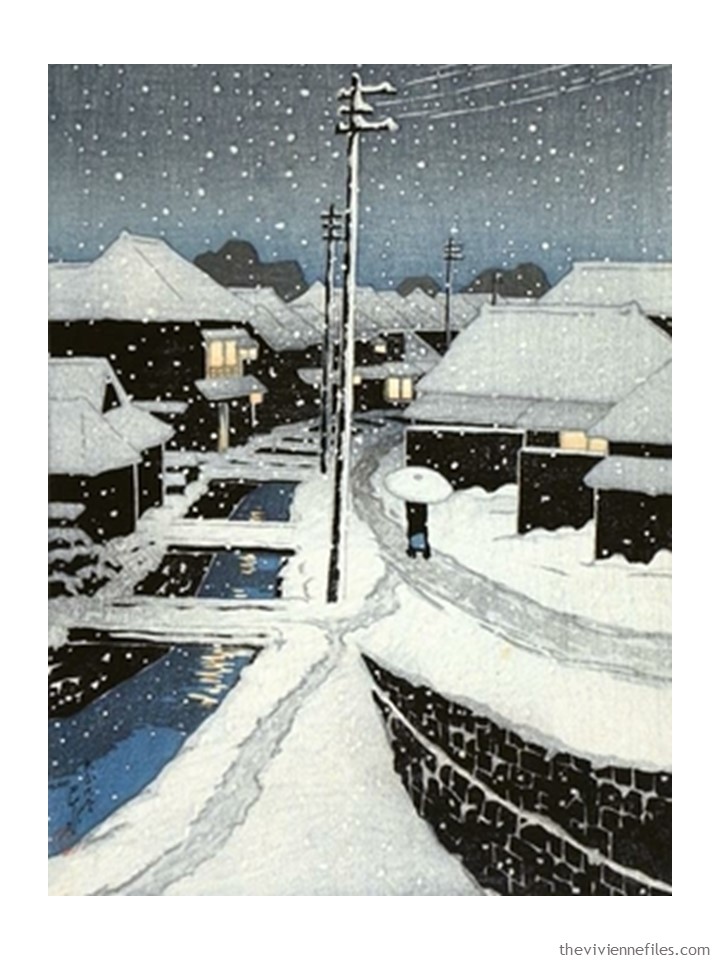 She likes the clarity and simplicity of a landscape with snow! And so when she was planning her wardrobe for a quick weekend away, she decided to stick with clear, wintery colors: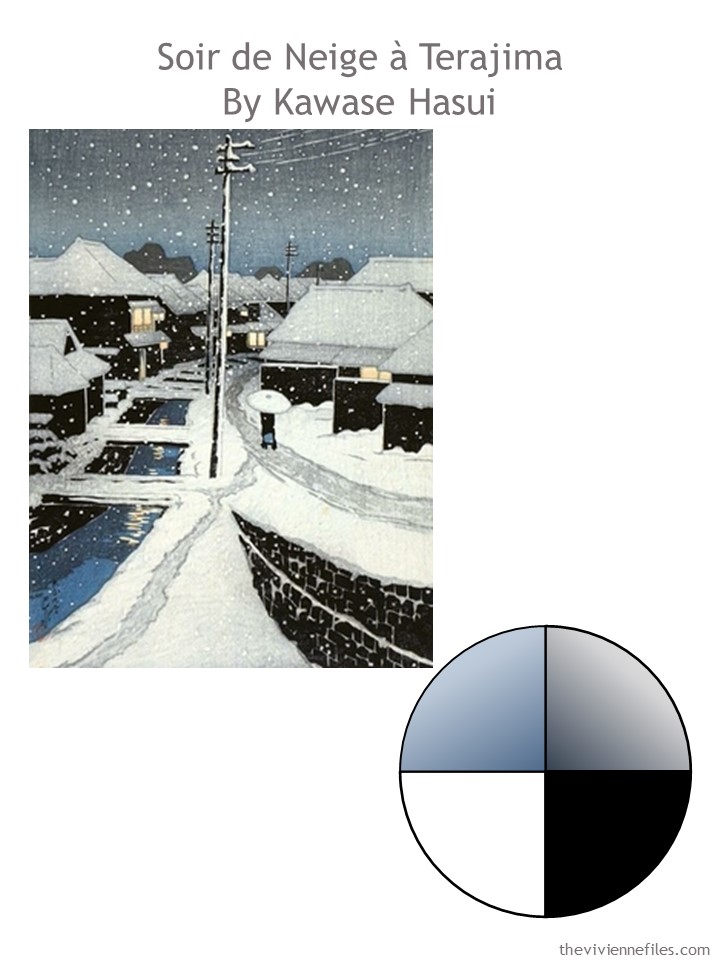 She will be walking about town quite a bit, but she doesn't expect the weather to be bitter cold. And frankly, she's not concerned – she's one of those people who just does NOT get cold…
It'a gift!
In an ideal world, her sleeveless dress might be a heavier ponte knit, or maybe even wool. But she has her snowflakes with her, and her warm jammies, and slippers that she would cheerfully wear out on the street to breakfast…
She just wants a day or 2 to be away from the usual. To walk, and to think. To look, and to reflect. To see others, and to be calm and strong…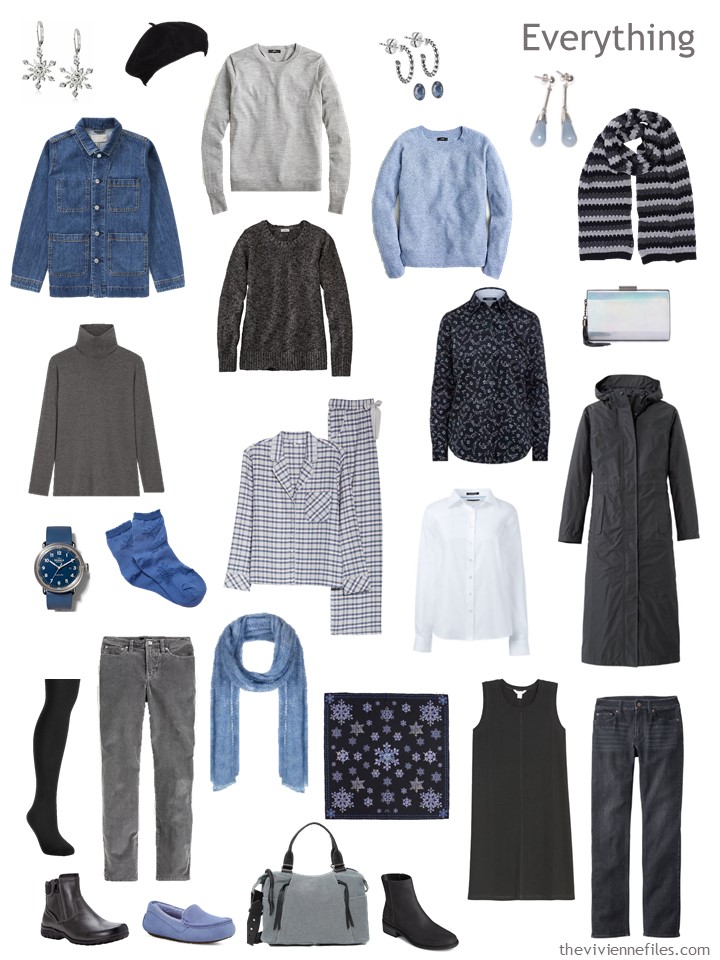 She's not concerned (too much…) about how she will look. She knows that she's packed wisely and well. But it's her way – she thinks about how things will come together each morning, or each evening, during her little break from her normal life: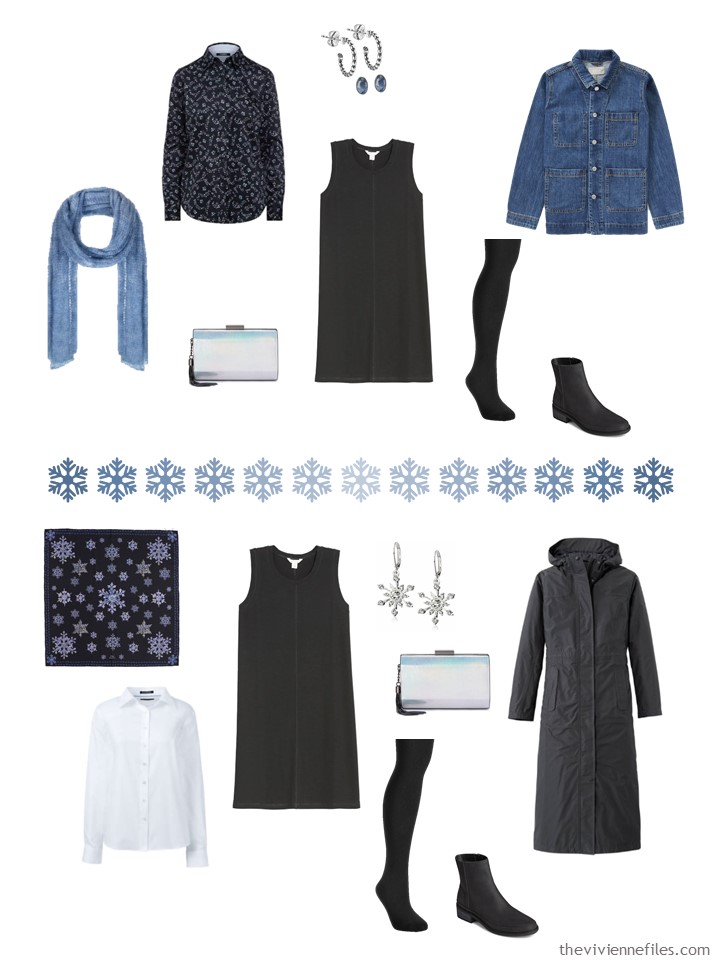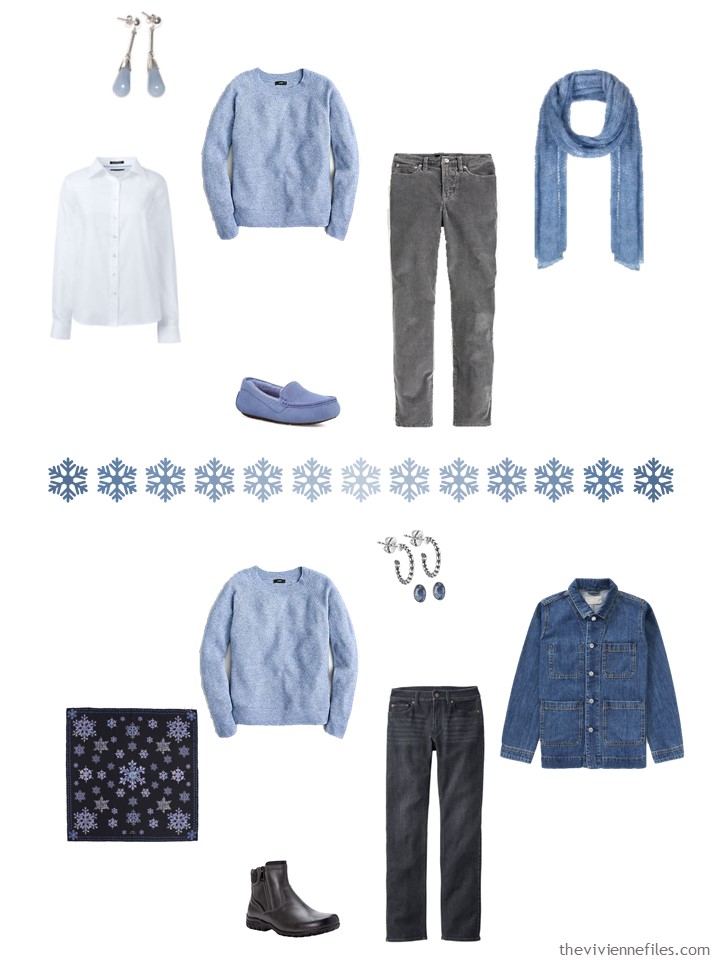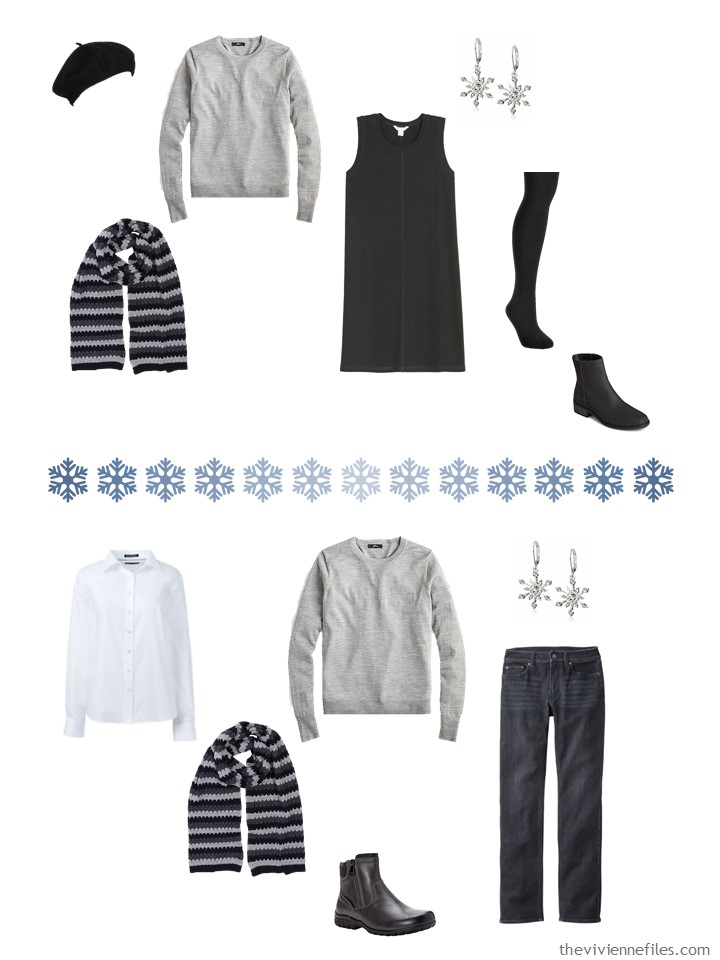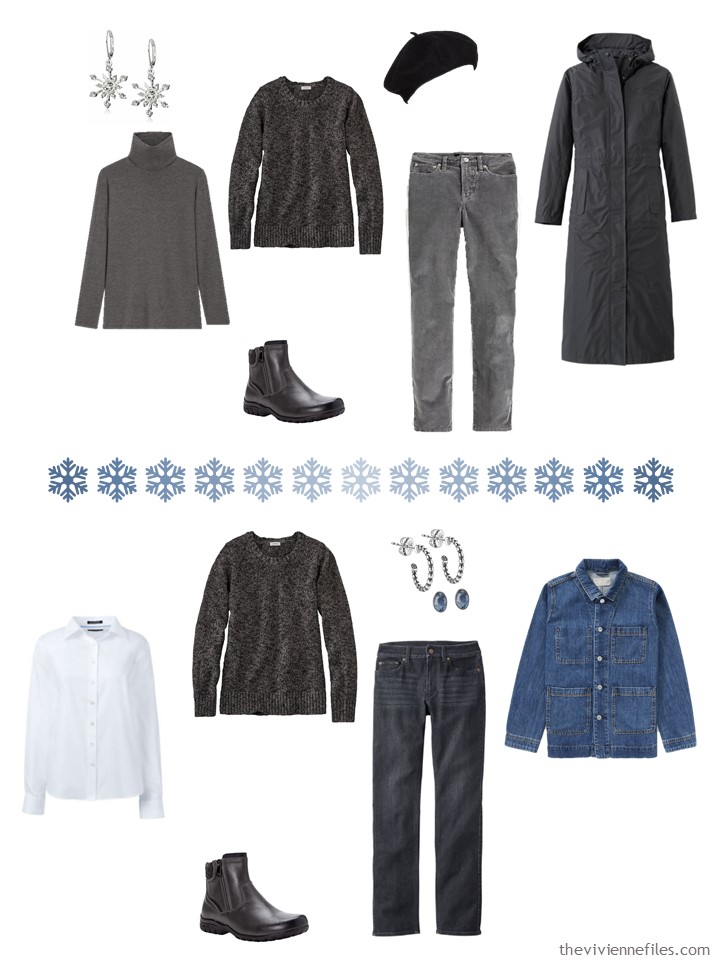 If you could get away for 2 or 3 days, right now, where would you go?
I'm torn between Dublin and Paris, but then again, I'm ALWAYS torn between Dublin and Paris!
love,
Janice
p.s. This might be an extremely good time to dig out your travel toiletries and USE THEM ALL UP! Maybe start on New Year's Day, and see how long you can really live with the toiletries you pack…
Also, if you have things like a back-up battery for your phone, this might be the time to completely drain it and re-charge it. If we're not going to be able to travel, we might as well take the opportunity to refresh all of our travel gear!
p.p.s. Five years ago (well, minus a day!) I pondered how one might wear mint green or light blue as an accent color to neutrals…