November 16, 2020
Rumor Has It…
…that the elusive "they" are going to install broadband internet access up at The Cottages!
She's off to see if this is true, and more importantly, to take advantage of the cool weather to admire the sky. Away from the lights of the city, everything is different…
The days are so short now that she's awake for both sunrise AND sunset, and intends to take full advantage of those golden hours of the morning and late afternoon…
So off she goes!
Since she's going to be alone for these 3 days, she's going to be wearing a mix of night clothes and "normal" day wear. If there's anything fun in the night sky, she might find that her days and nights turn around…
It seems like a lot; that robe and ruana mean that a bigger than usual suitcase is needed! But she's driving, so that's not an issue; the car is already loaded with her laptop and related gear, as well as food and books…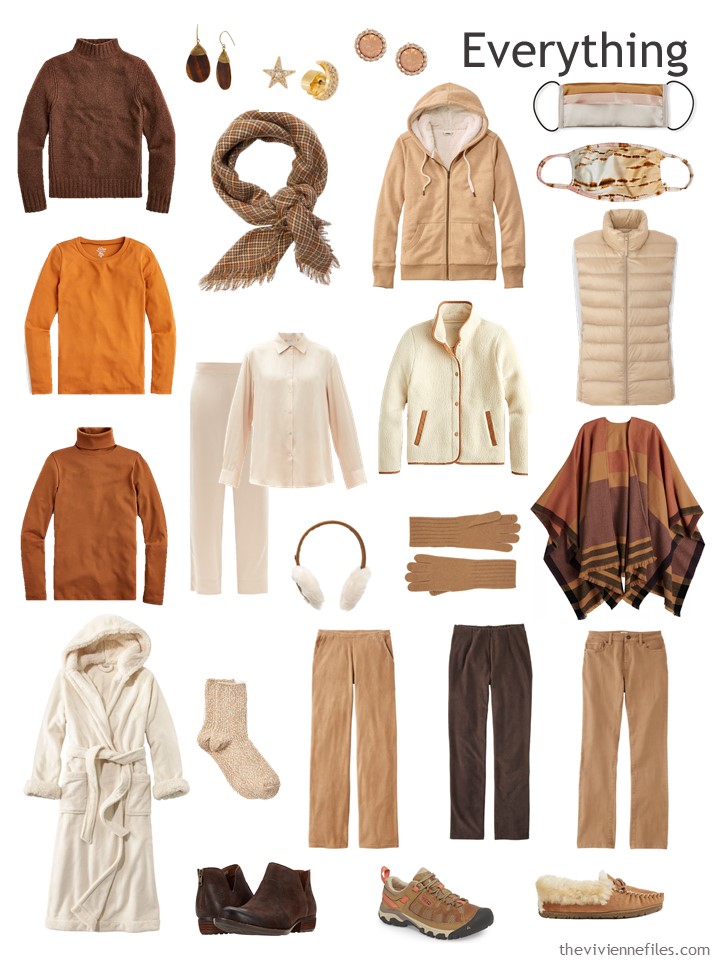 As long as she has pajamas, her robe and slippers, everything else is just a bonus! But from force of habit – and from long years of being practical and planning ahead – she looks over her packing to ensure that she's going to be able to dress like a grownup!
She won't be seeing a lot of people, but there ARE other people staying at The Cottages because of the need to socially distance…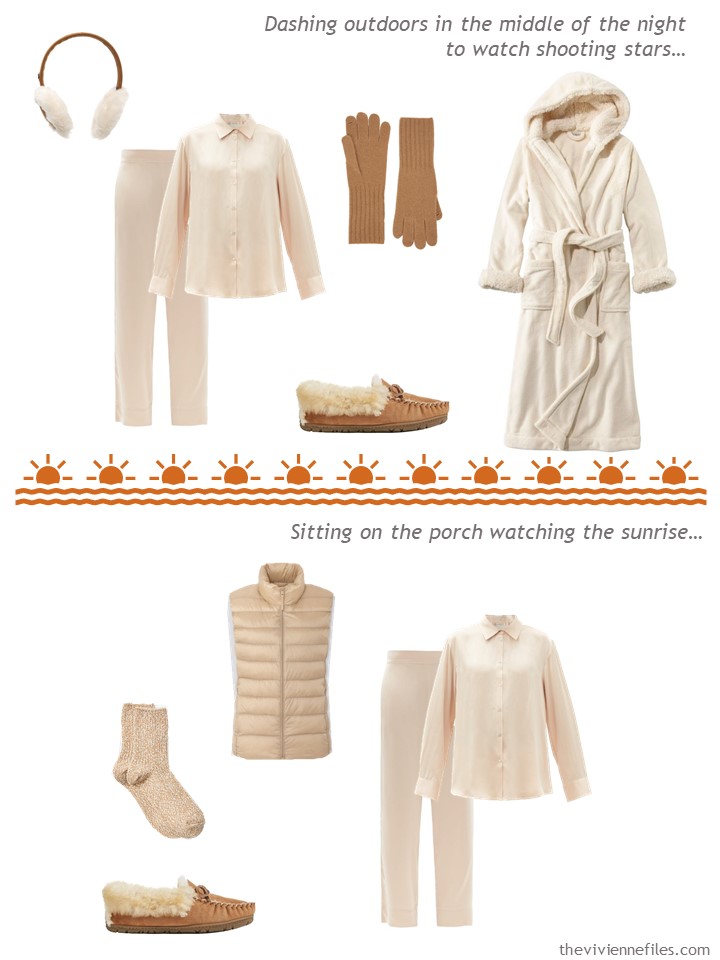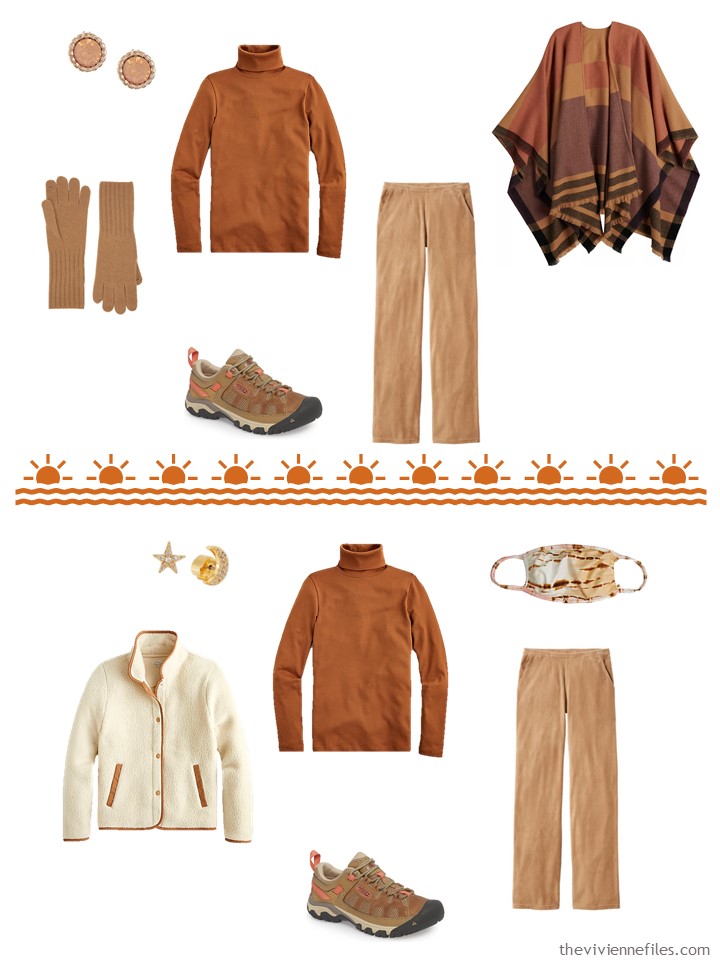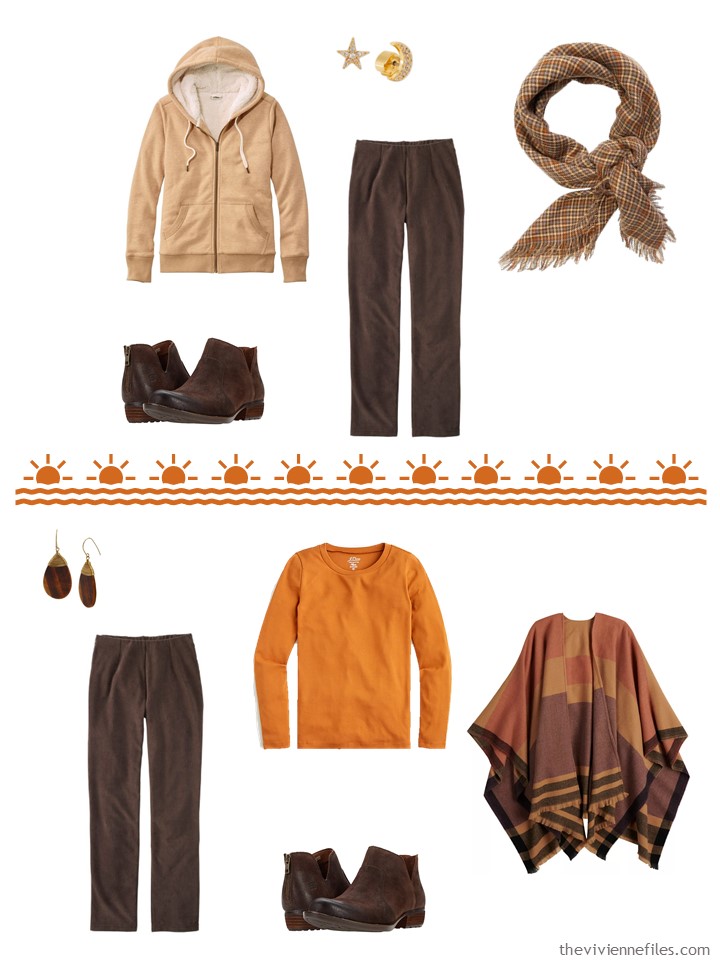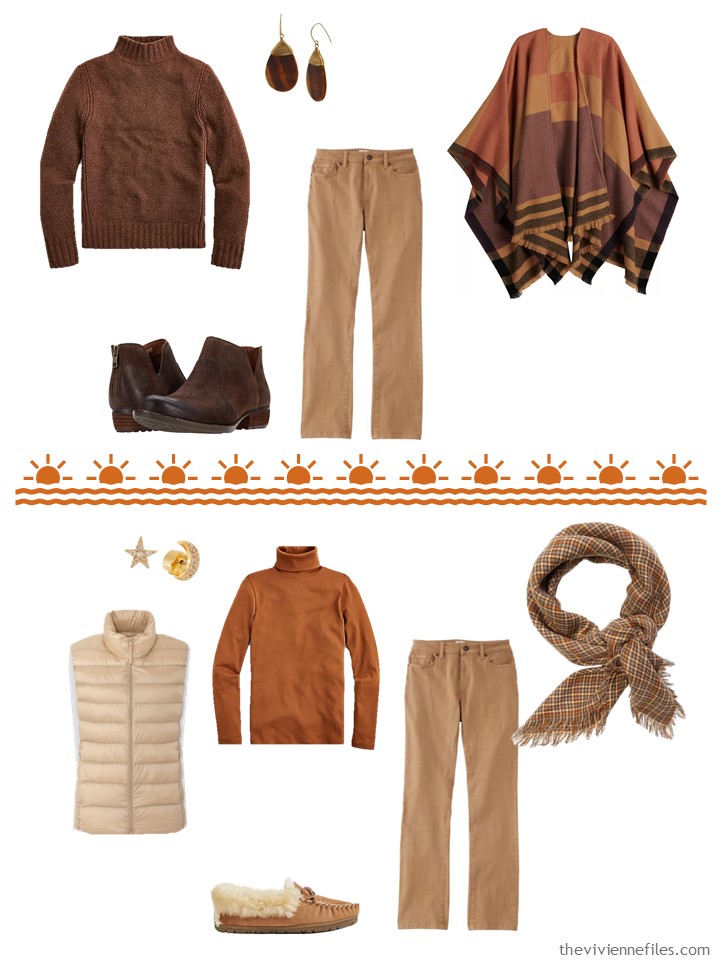 If the rumor is true, she might decide to stay up there until Spring! Imagine what all she might pack for that…
love,
Janice
p.s. Just a year ago (that feels like a DECADE ago) I pondered what we might do to have our wardrobes ready for the upcoming holiday events. This year, we will be home, and festive socks might be a good, small, way to mark the events…