November 18, 2020
a question first – does anybody else have ankles that get cold? I was out today, and saw many people appropriately bundled for winter, except they were wearing cropped pants with nothing covering their ankles…
Shaking Up the Routine
She still has to go to her office – she's often the only person there. But she sits by a window onto the street, and people often stop to read the real estate ads posted very near where she sits. So she feels that she has to dress nicely, even if she's alone!
In the normal world, she wears black and white, with accessories. She likes to mix patterns, and the austere discipline of her wardrobe pleases her.
But THIS year? It's time for some fun!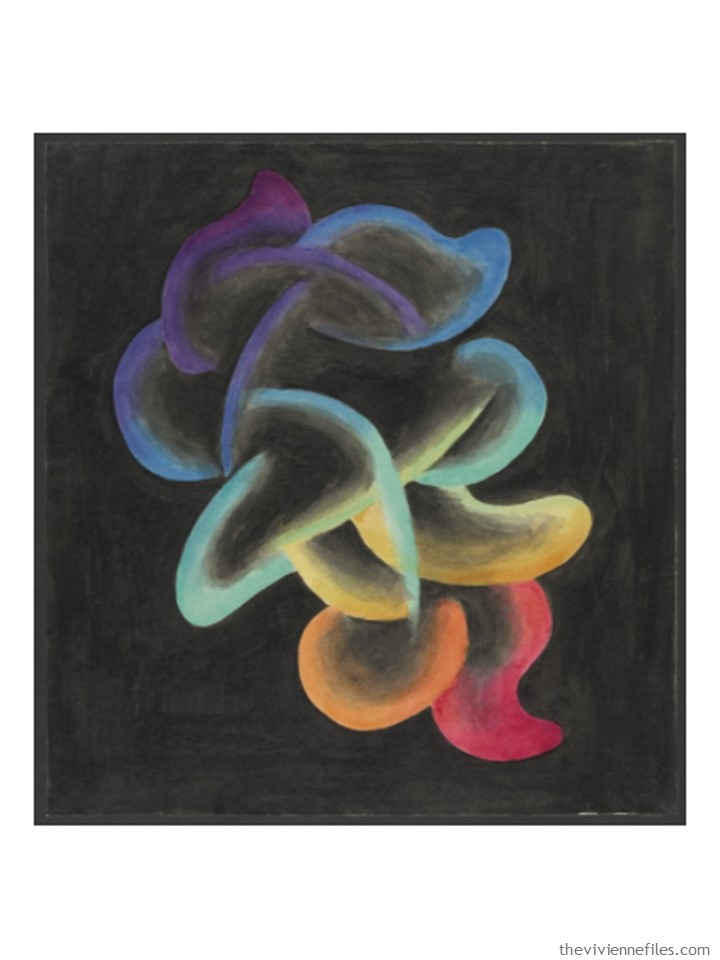 And this is what inspired her! She's going to stick with her black and white wardrobe core, but she's going to add ONE garment in each of the six accent colors!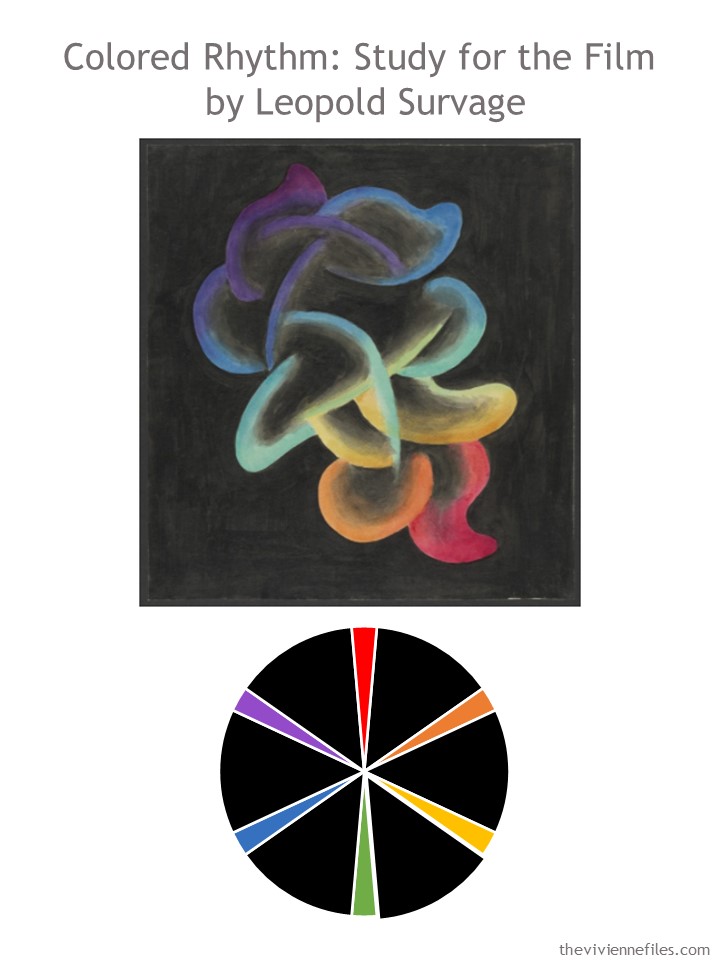 This is where she is starting:
And then, the fun starts!
So pretty!
She couldn't find anything in a true "ripe fruit" shade of orange, but burnt orange is close, right?
Hmm… but now what?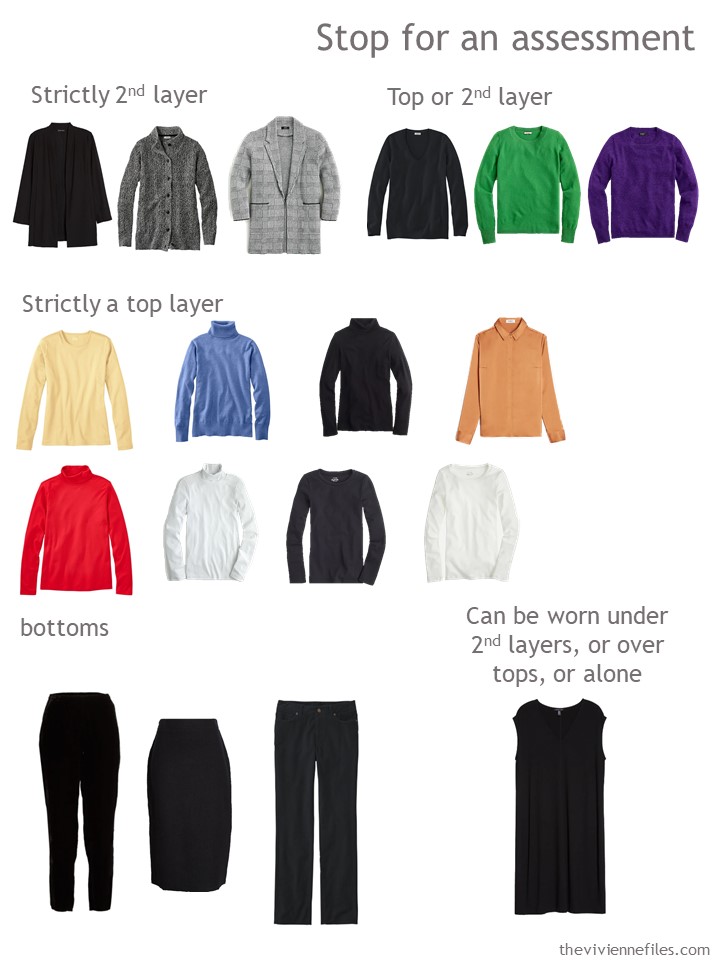 This isn't a bad balance, but she definitely needs another pair of pants or skirt! Maybe a 2nd layer too…
After some searching and pondering, this is what she chose:
No, neither the turtleneck nor the cardigan go with everything, but she's alright with that!
Now, she has a 21-piece Garde-Robe du Mois that includes plenty of neutrals, a literal rainbow of accents, and a few prints and textures to keep things interesting.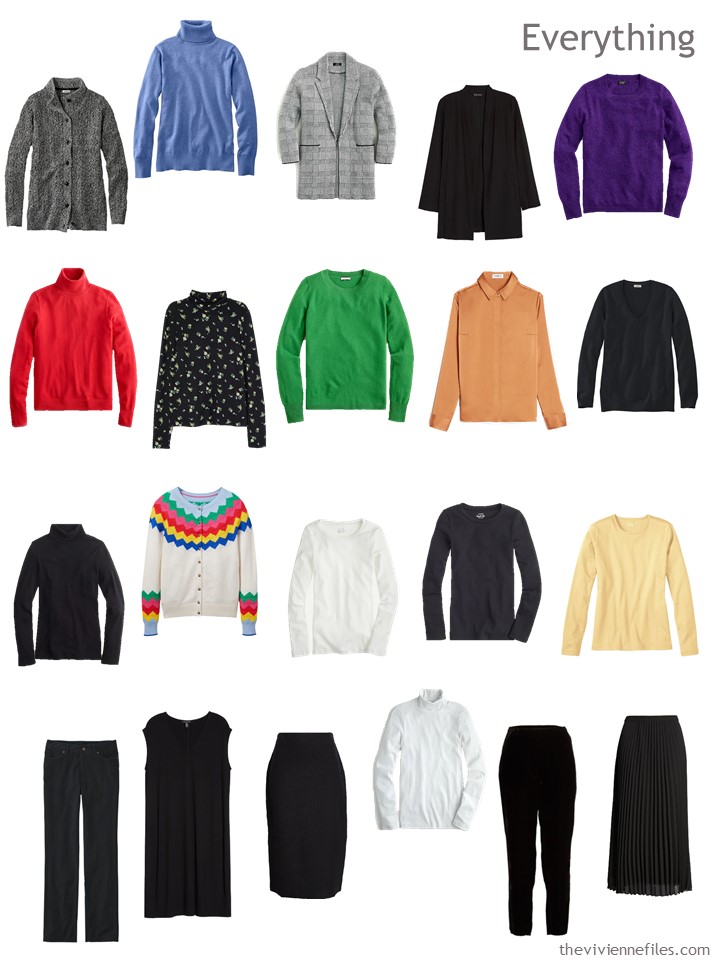 In an average work month, there are 22 working days. I think she's going to have no problems figuring out what to wear!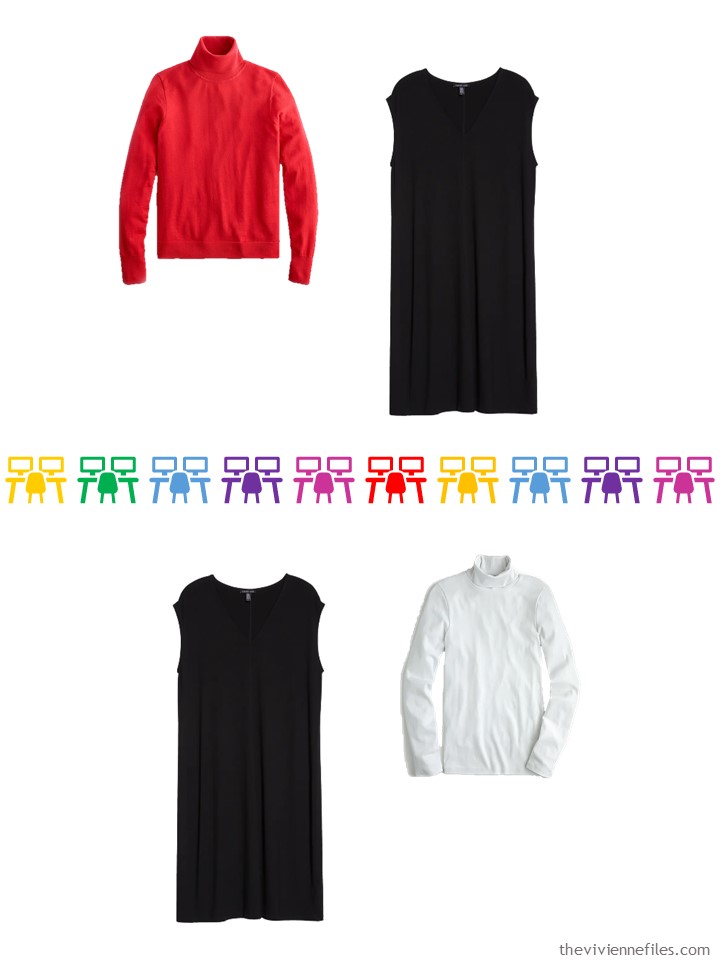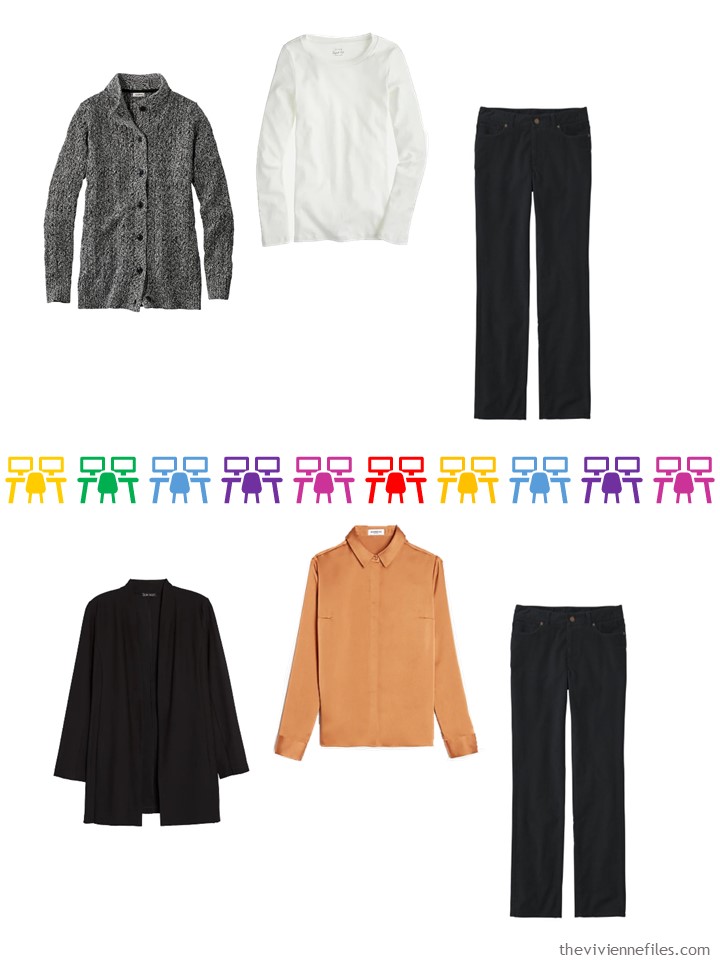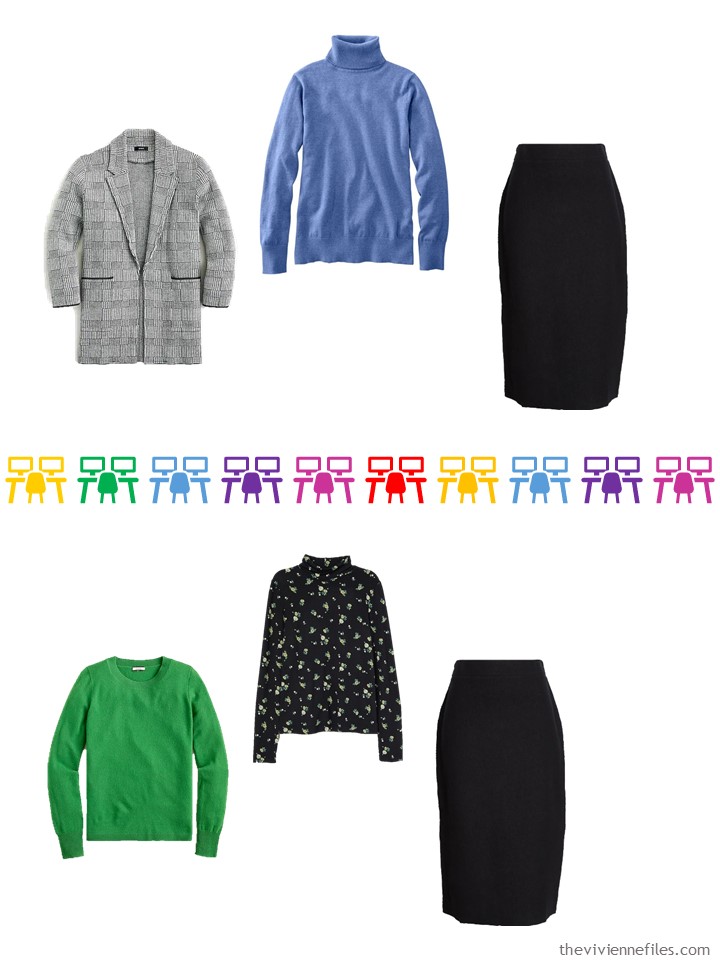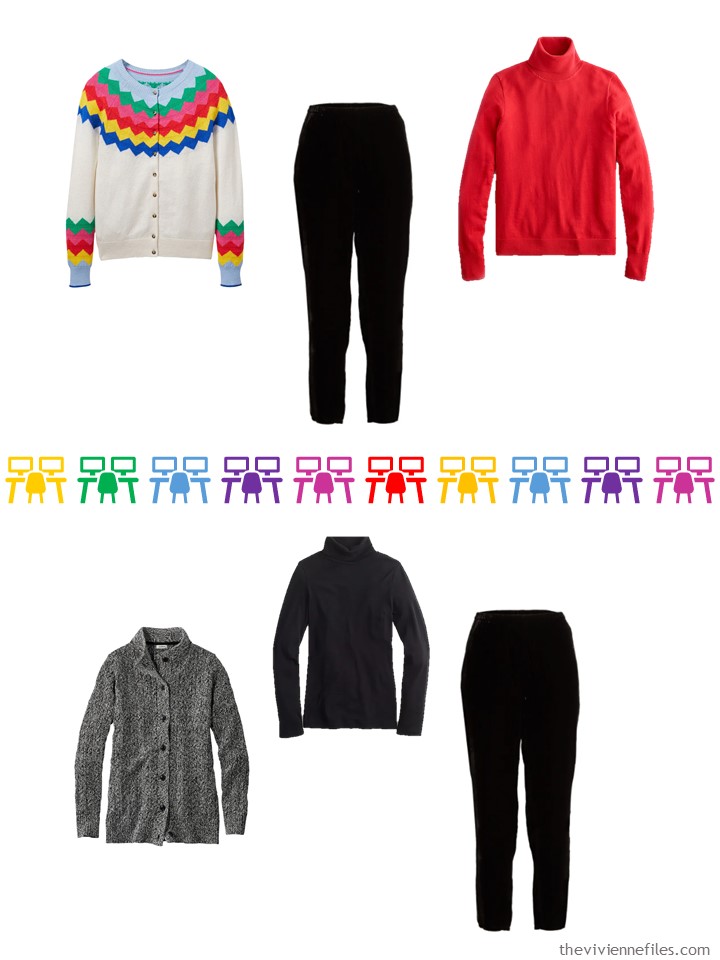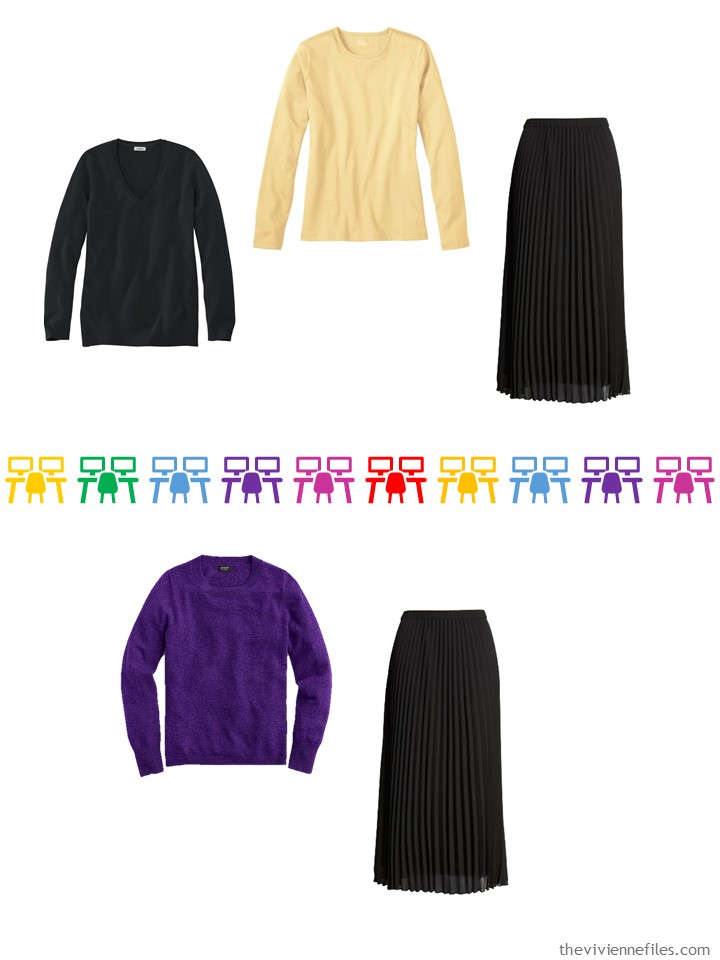 Heck YES I've got to do accessories for this wardrobe, right?
love,
Janice
p.s. Five years ago, a pink and brown wardrobe was inspired by a vintage Hermes Napoleon scarf.