October 28, 2020
Star-Gazing for a Living!
There's an opening at the observatory complex, and it's her turn to spend a month working on her research…
The complex is a combination of labs, residential and dining areas, meeting rooms, and of course the telescope. There are laundry facilities, so she doesn't need to pack clothes for 30 days. Her wardrobe is built around the navy of the night sky, and this is her chosen accent inspiration: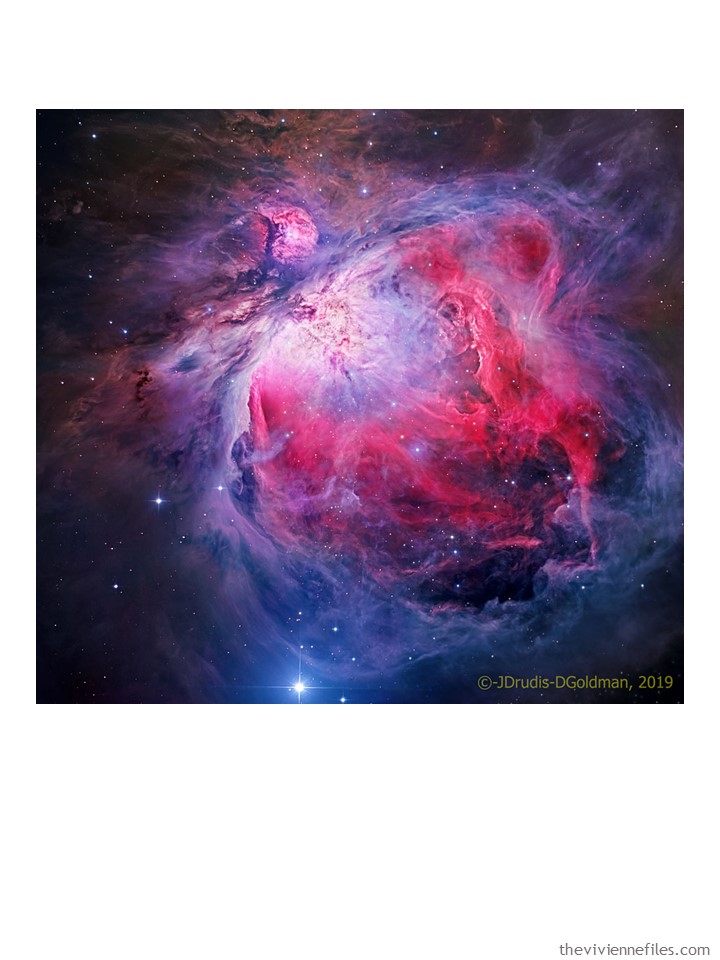 She ses the colors this way: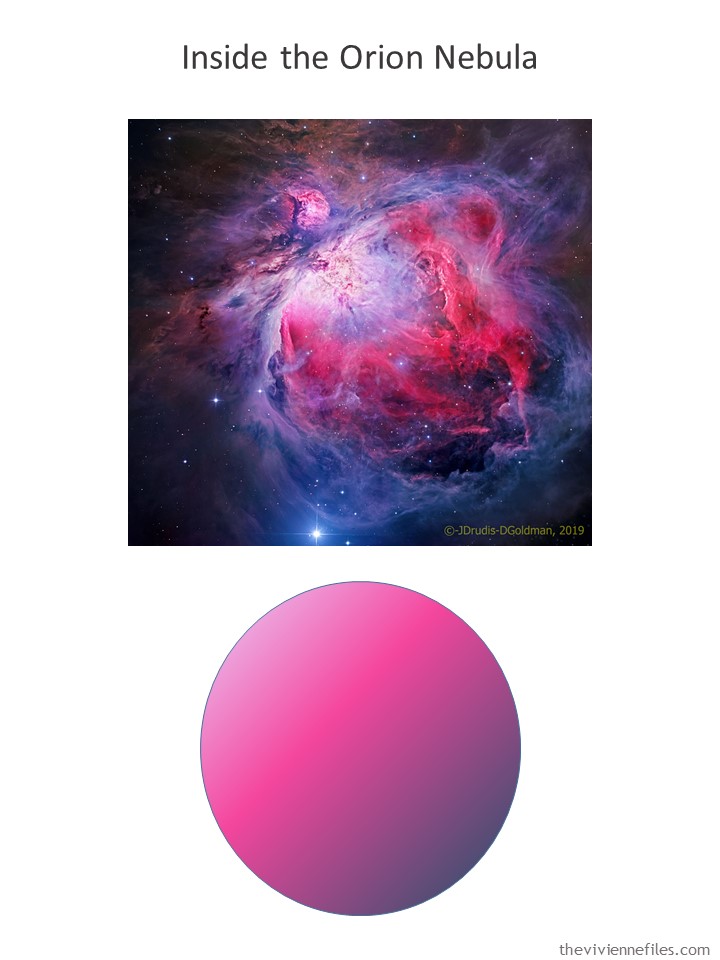 She starts with the core of her cool-weather wardrobe – her "Common Wardrobe" of timeless, versatile pieces:
She hesitates…. for a good LONG while. But then she remembers that she's going to be up there with a bunch of scientists, who won't particularly notice or care what she wears! And so she grabs her amazing plaid pants, and more amazing floral shirt, and adds them to the packing pile:
Then she remembers that it's probably going to get cold up there some nights, and she will be dashing back and forth between the lab and the telescope in the middle of the night! Some cozy things make sense…
Her neatly arranged pile of clothes now includes this: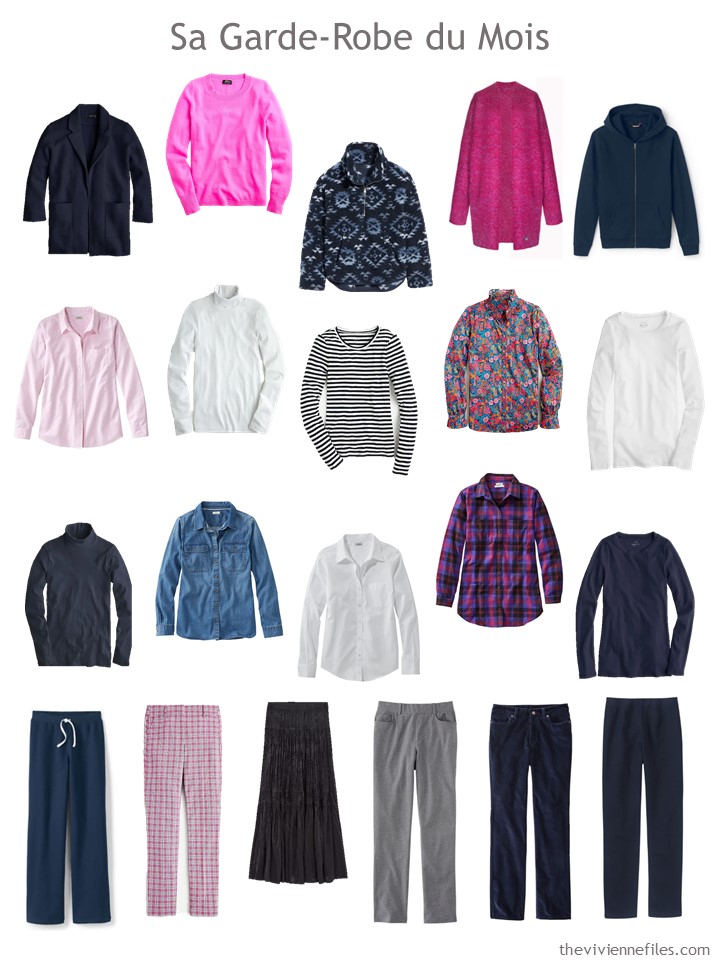 She's careful to be certain that she has outfits for meetings with other scientists, for cold nights in the telescope building, and for days in the lab doing her calculations and corresponding with other researchers around the world: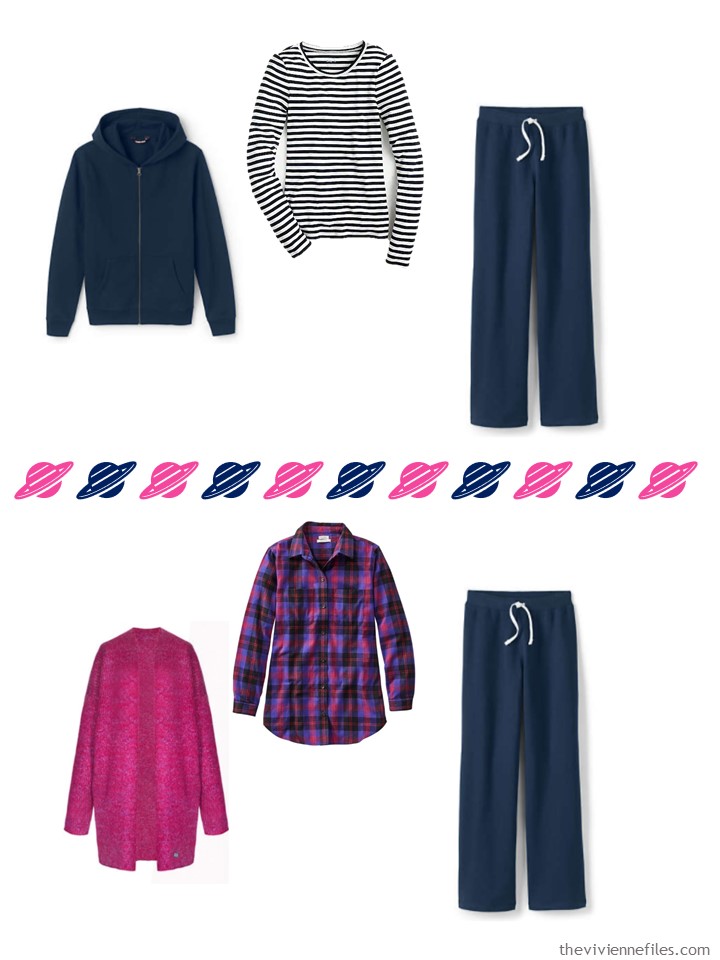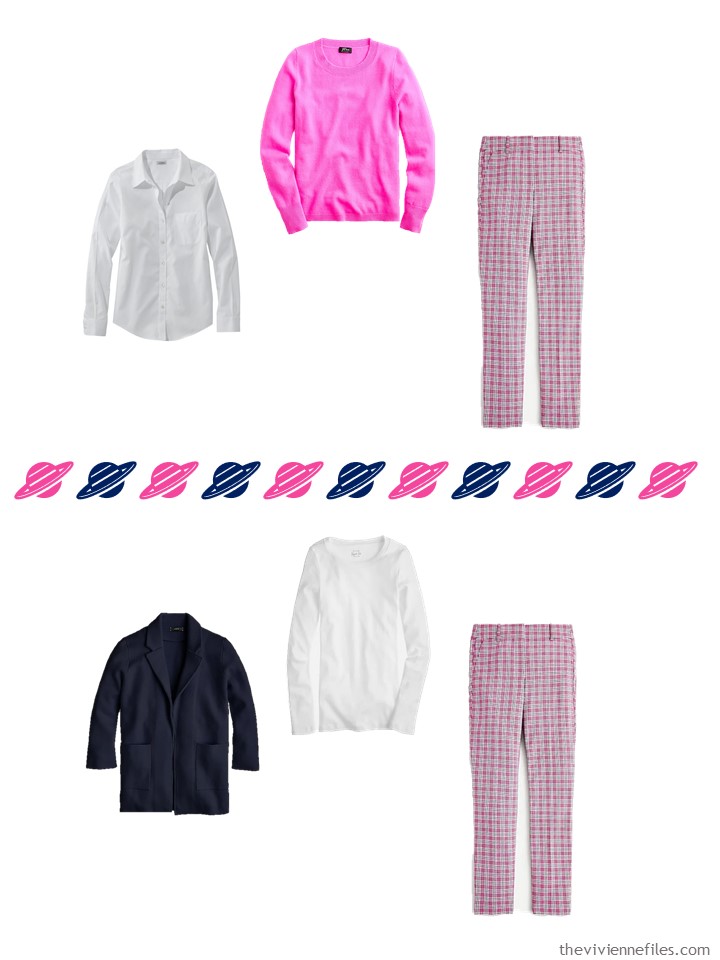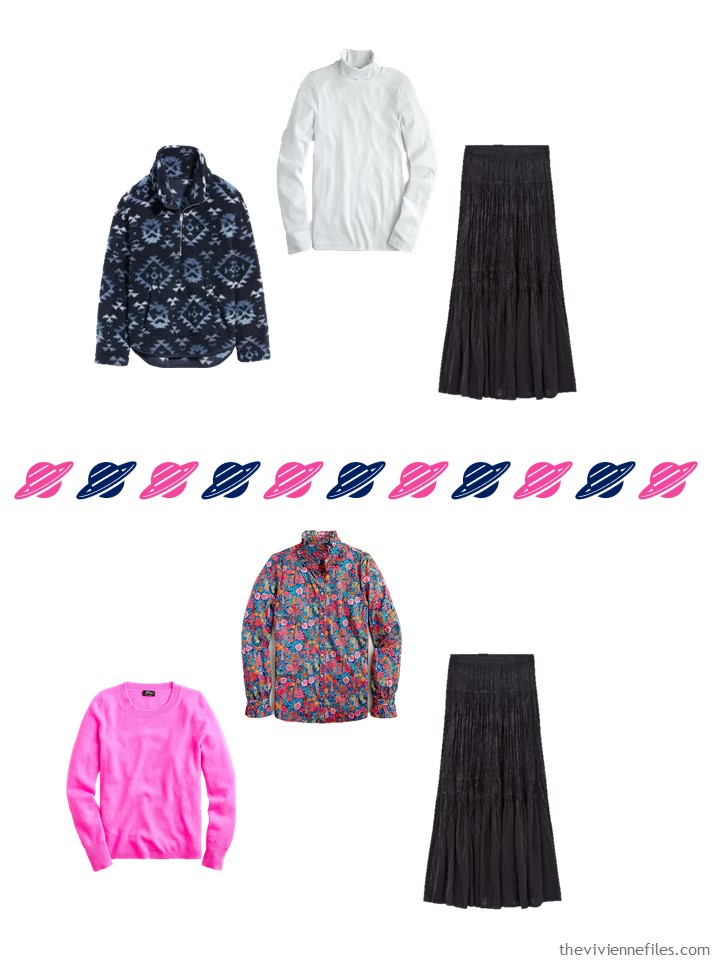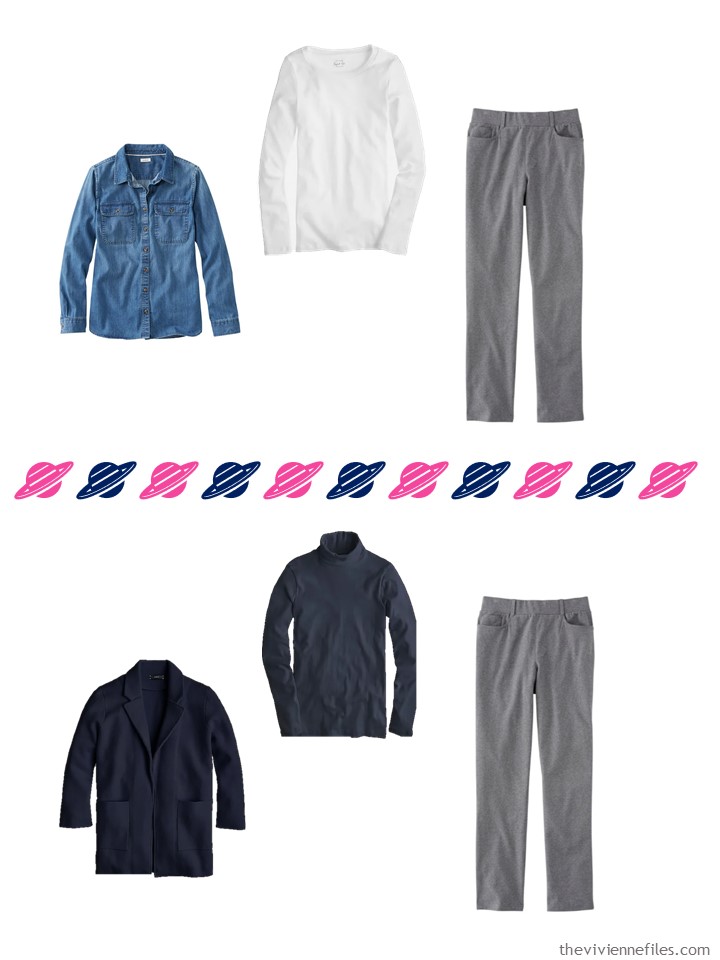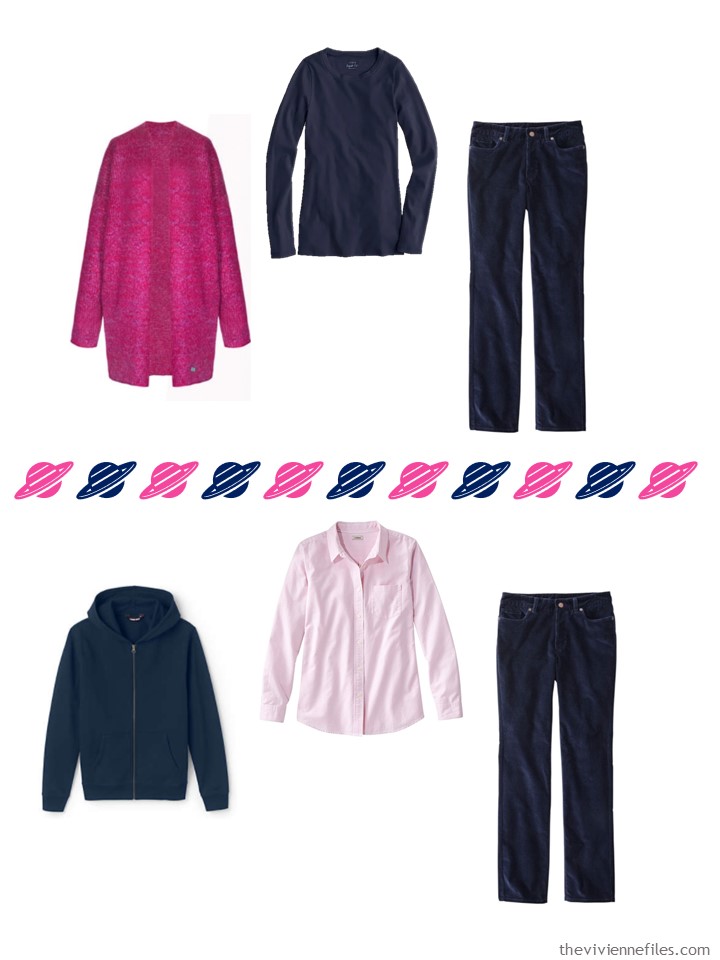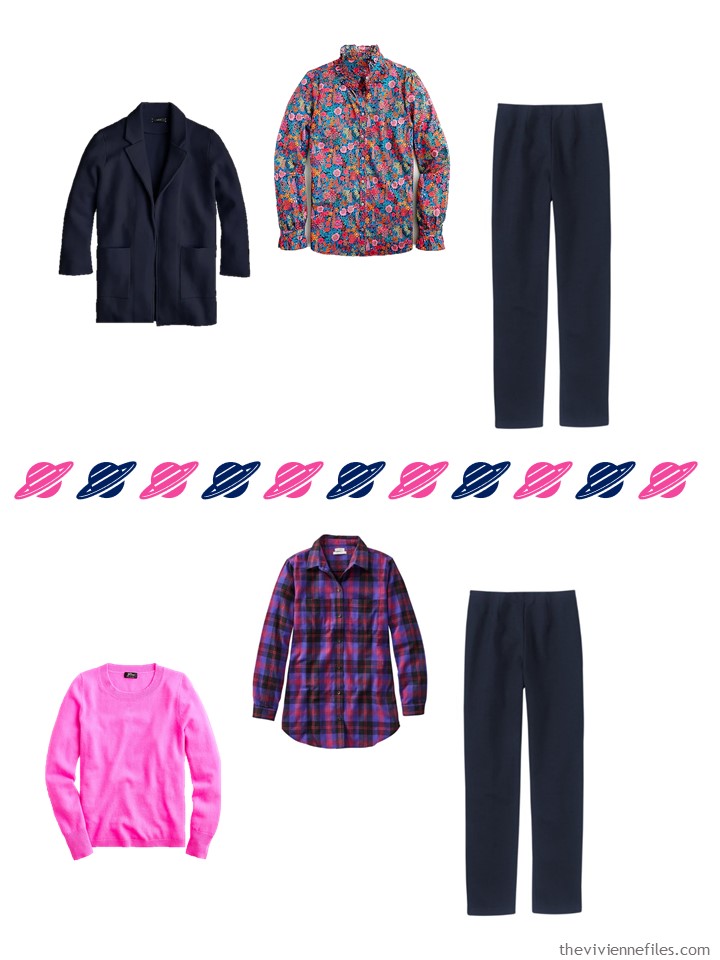 Don't tell anyone, but her dream is to discover something and have it named for HER!!!
Imagine: "The Vivienne Nebula" forever in the skies…
love,
Janice
p.s. Six years ago, our wardrobe inspiration was GRASS growing in a park near my home in Chicago…
p.p.s. Our friend Anne built a "Start with Art" Garde-Robe du Mois that is SO well done – and most of it was thrifted! And she shares a great story….