September 7 2020
Pollinators!
Yes, people who study pollinators have conferences – EVERYBODY who studies almost anything has a conference most years! And she's going to this one…
Her travel capsule wardrobe is going to be based on this beauty:
Most of her colleagues study bees – and rightly so – but her specialty is butterflies! And so she's going to wear her scarf often, building a wardrobe around these colors:
For no good reason she can think of, she's going to wear her white jeans to get there. She's not worried… She's more thrilled with her new blazer, and matching earrings:
Weather reports for her destination are all OVER the place, so she's going to take her black shirt with her, so she can wear it under her blue sweater if she needs to! And if she doesn't wear it under her sweater, it will certainly go with something in her travel capsule wardrobe…
She's sticking to neutral tops and bottoms, and adding her accents with 2nd layers. Maybe some women wouldn't want both a gold blazer and gold cardigan, but they're VERY different garments…
So far, this is what she's set aside to pack; this is proby more than enough, but she's uncertain about both the weather and the range of activities…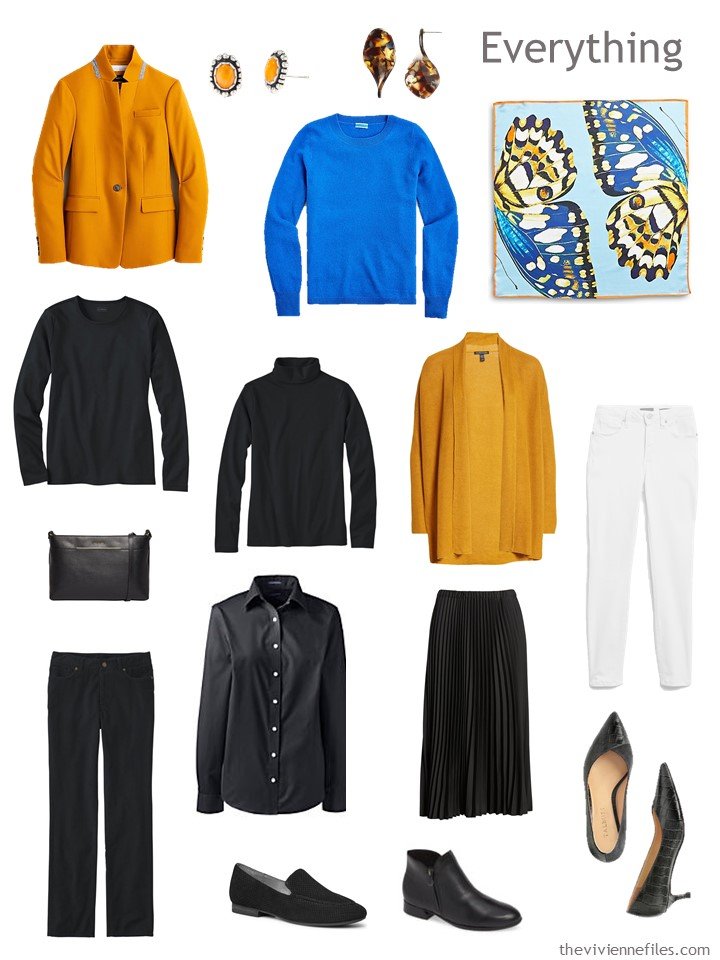 abl
This isn't going to be a place where she can go shopping if she's missing something! So she decides to add some more things and truly fill her suitcase:
NOW, she has a generous assortment of lovely things…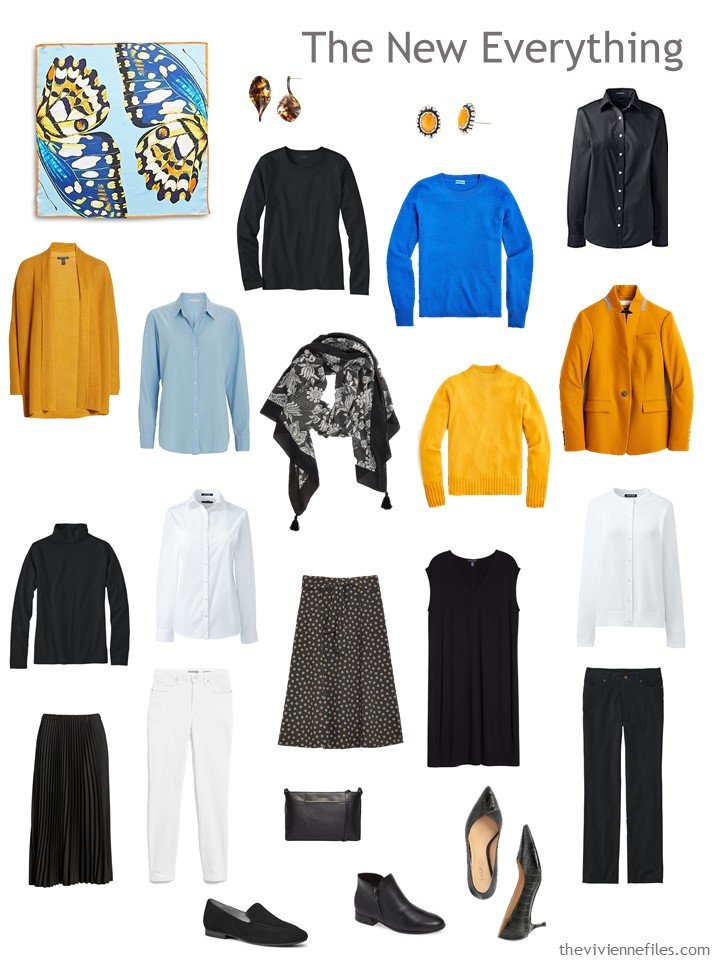 She's driving there, so maybe she will stop somewhere on her way home for a nice night… dinner and a hotel without anybody else…
Now that she's filled out her travel capsule wardrobe, she's not worried that she won't have anything to wear!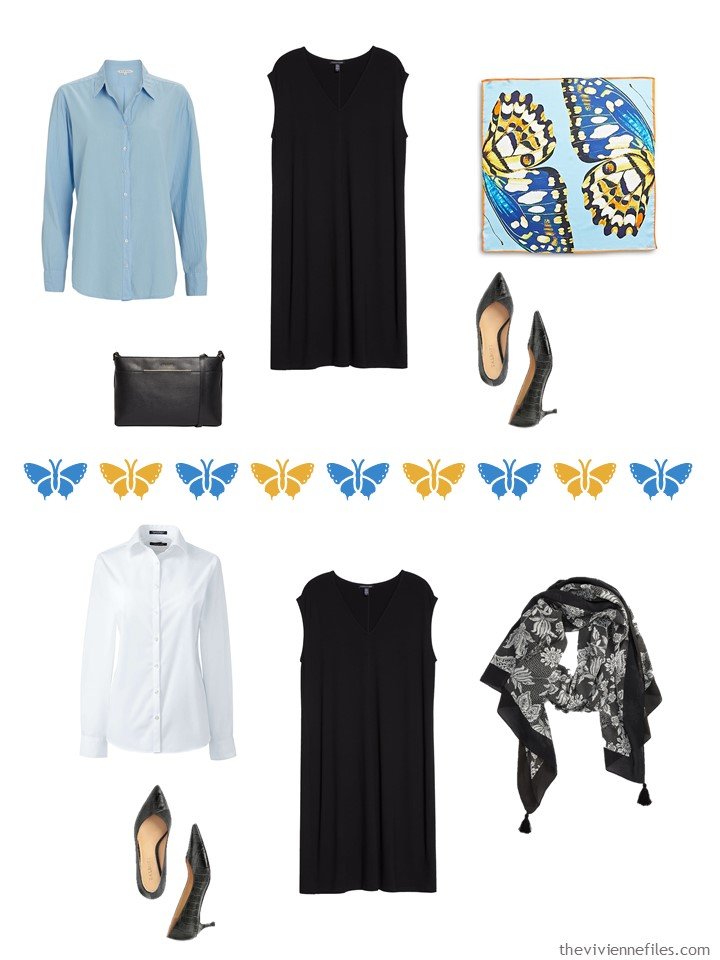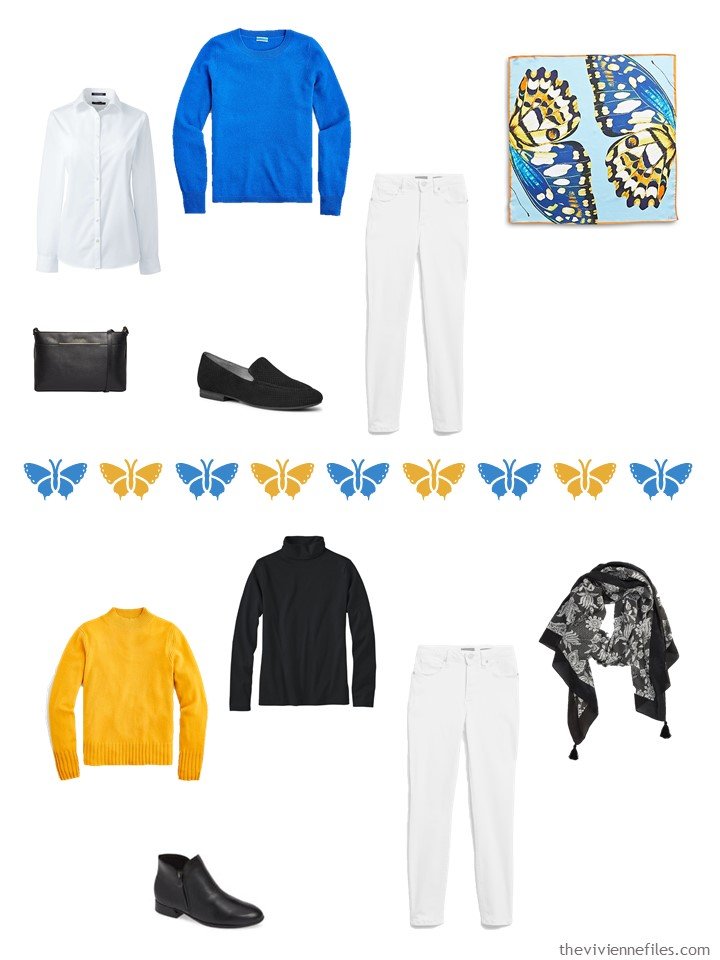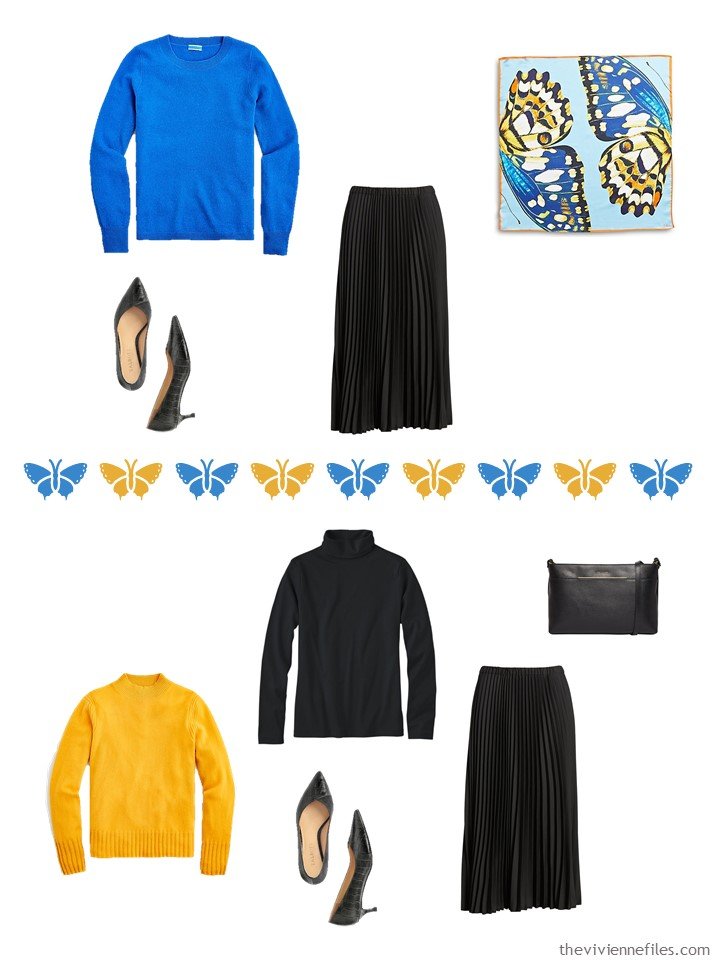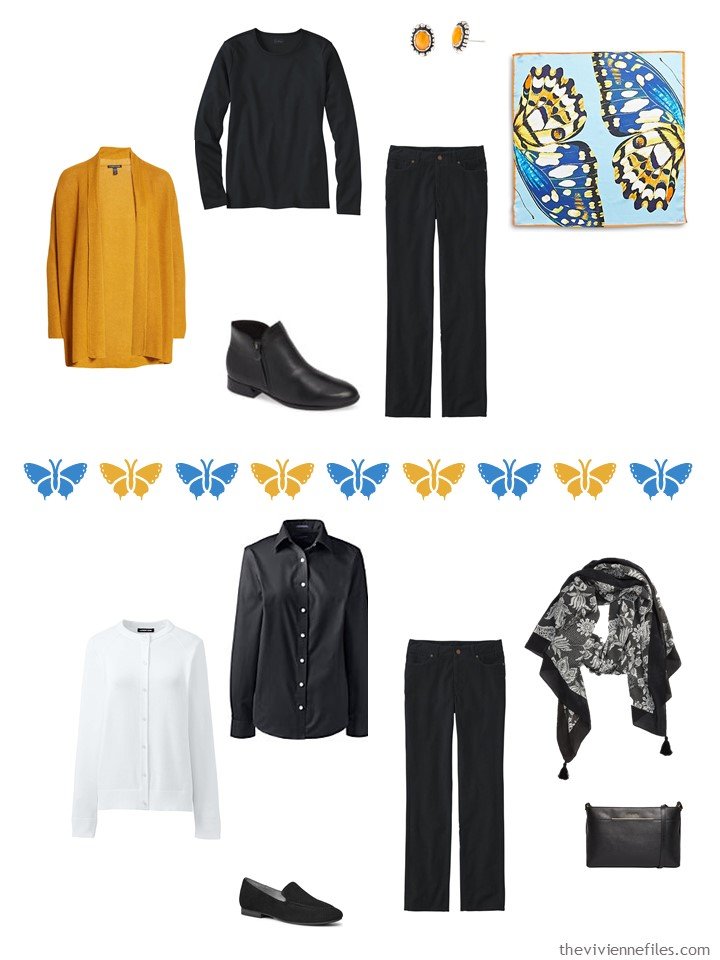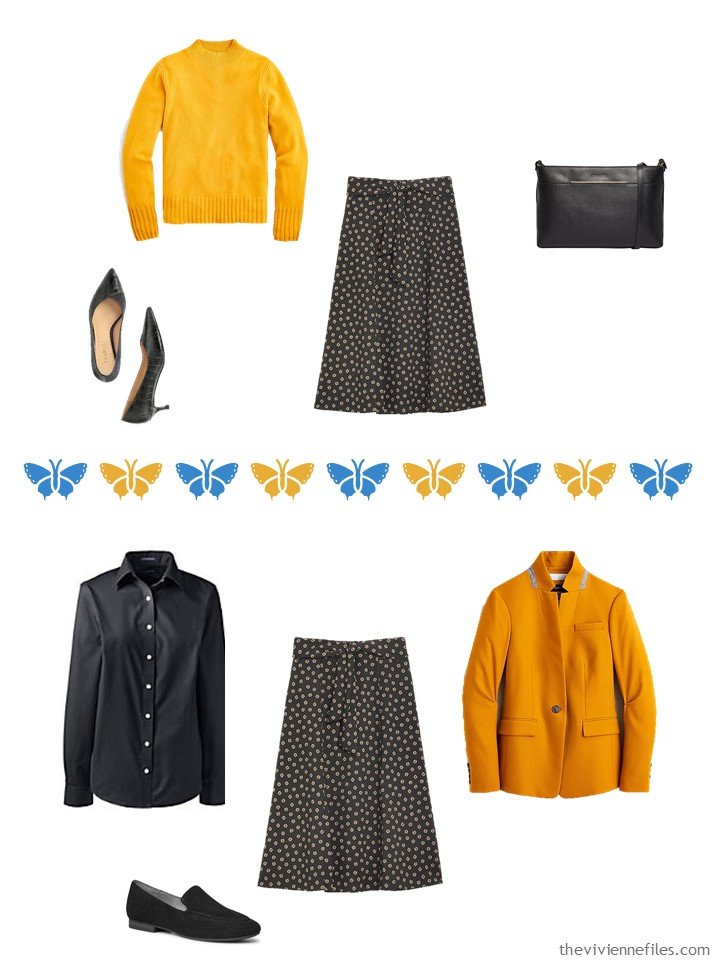 She really wishes that her work wasn't so trendy – endangered butterflies aren't her idea of fun…
love,
Janice
p.s. EIGHT YEARS AGO I shared a Common Capsule Wardrobe with silver and grey accessories…