August 28, 2020
I think that I might be posting on my old "Monday, Wednesday, Friday" schedule for a bit; it's all going to depend on my energy levels!
But let's talk about pretty things, eh? One of you requested a wardrobe based on this most wonderful bracelet…
I would LOVE to be able to capture that soft, misty blue in garments, but it's not exactly common! So we're going to enjoy the cheer and beauty of what we CAN find, right?
Yes, We Will Take the Ferry…
And drive the rest of the way to Amsterdam. He has so much stuff to move out of his dorm room that we will want our car as well as his…
It feels like they JUST moved him INTO the dorm… but things change, especially this year!
It's not going to take us long – we can get there in 1 day, spend a 2nd day loading (and then going out for a REALLY NICE dinner), and then the 3rd day drive to the ferry, and then home. It just seems further because it's another country…
When she chose the bracelet, she didn't know that one of her offspring would go to school in Amsterdam. She didn't know that she would have to travel there – repeatedly – within just a few months. But she DID strongly suspect that she would assemble some kind of travel capsule wardrobe using these colors!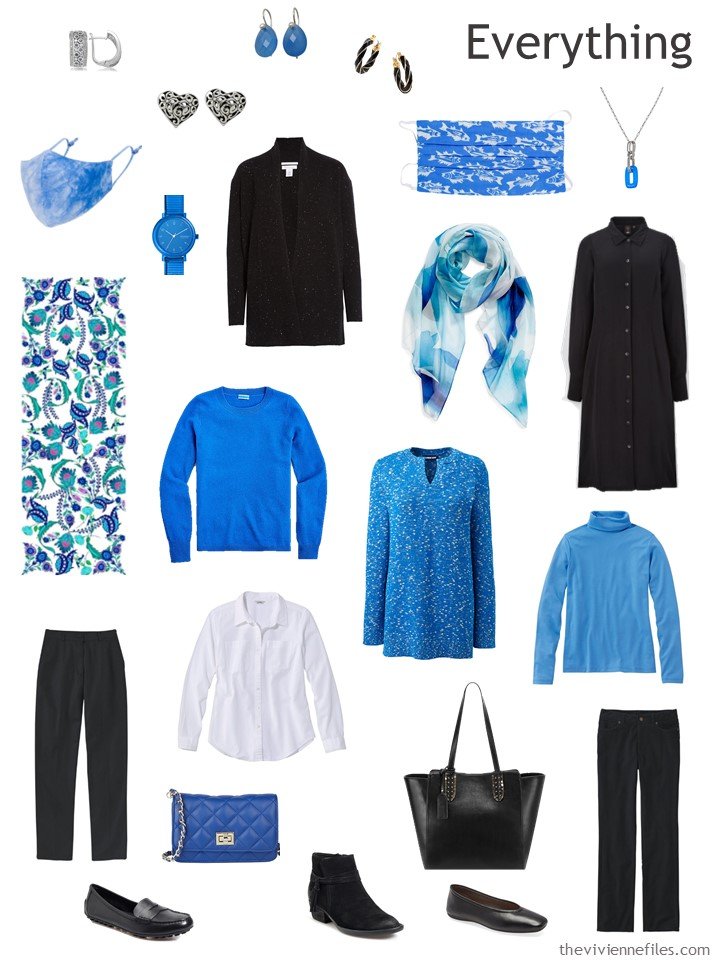 She won't have to do much for heavy lifting, nor driving, really. She's more there as a detail-checker, cheerful presence, and loving companion to her partner and her not so little boy…
But as one should always do before traveling, she checked that she will have at least a few outfit options: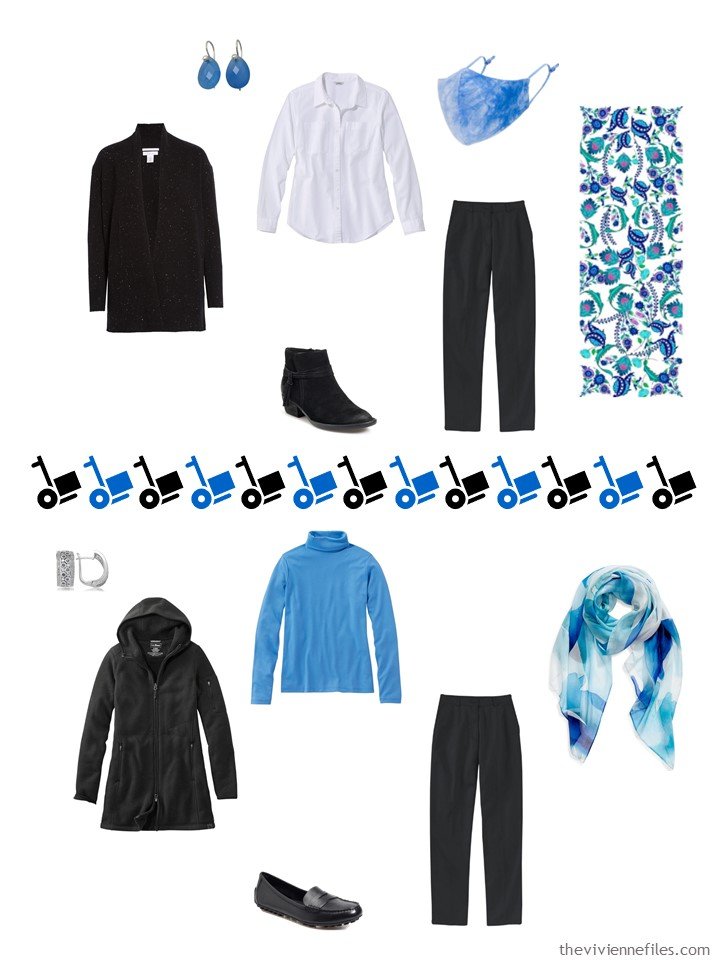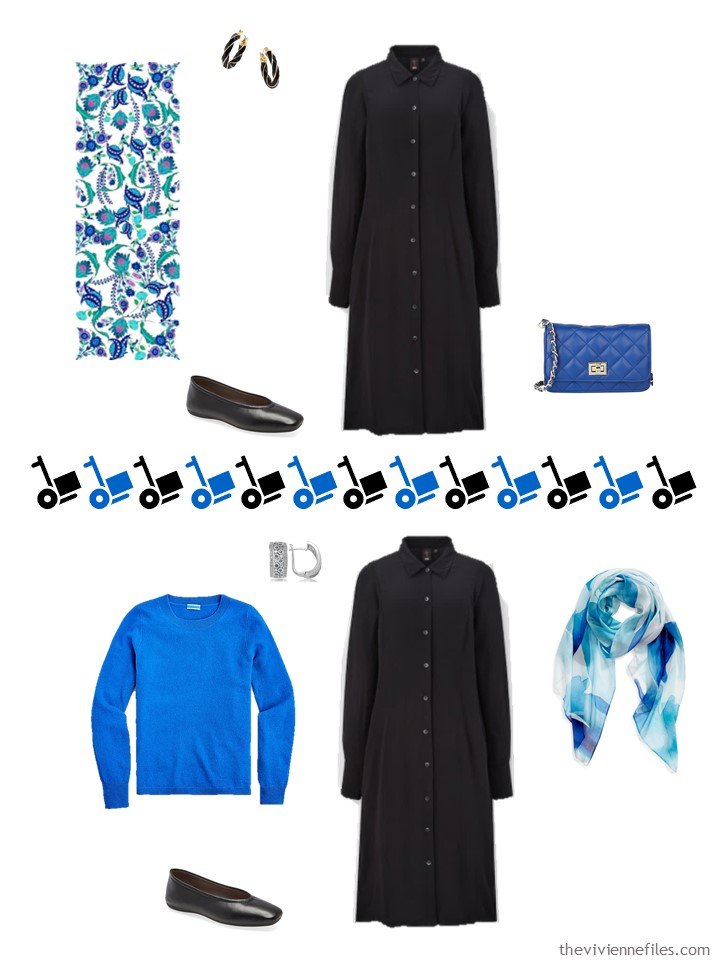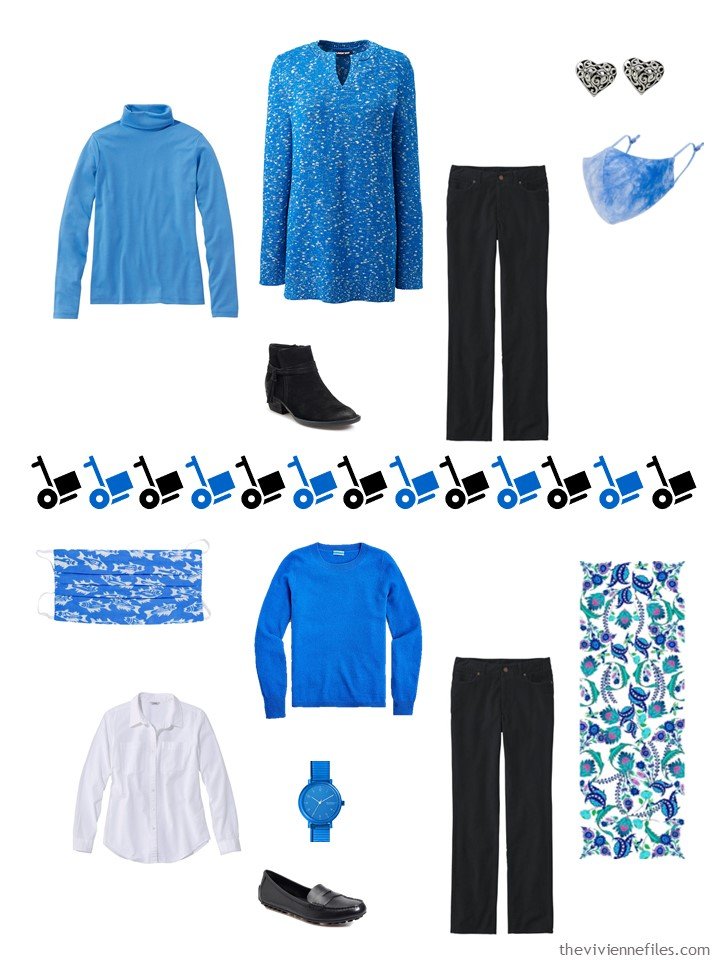 It's not the travel that she wanted, but it's the travel that she gets!
love,
Janice
p.s. Six years ago, I answered a couple of questions about the origins of The Vivienne Files!