January 3, 2020
Answering a handful of questions in 1 post today! First – someone who has a lovely navy suit was wondering if she should get rid of it now that she's retiring. Heck no, unless the very sight of it brings back horrible memories!
Secondly, one of the scarves from Aspinal of London that I did NOT choose for the 12 month adventure is the source inspiration for today's post, AND
I'm addressing travel for a combination of business and leisure. This is the kind of adventure for which your suit can be madly useful!
The template that I'm going to use for this packing adventure is the Perfect Ten Pack. I'm seriously thinking about this, with a modification or 2, for my upcoming Paris adventure!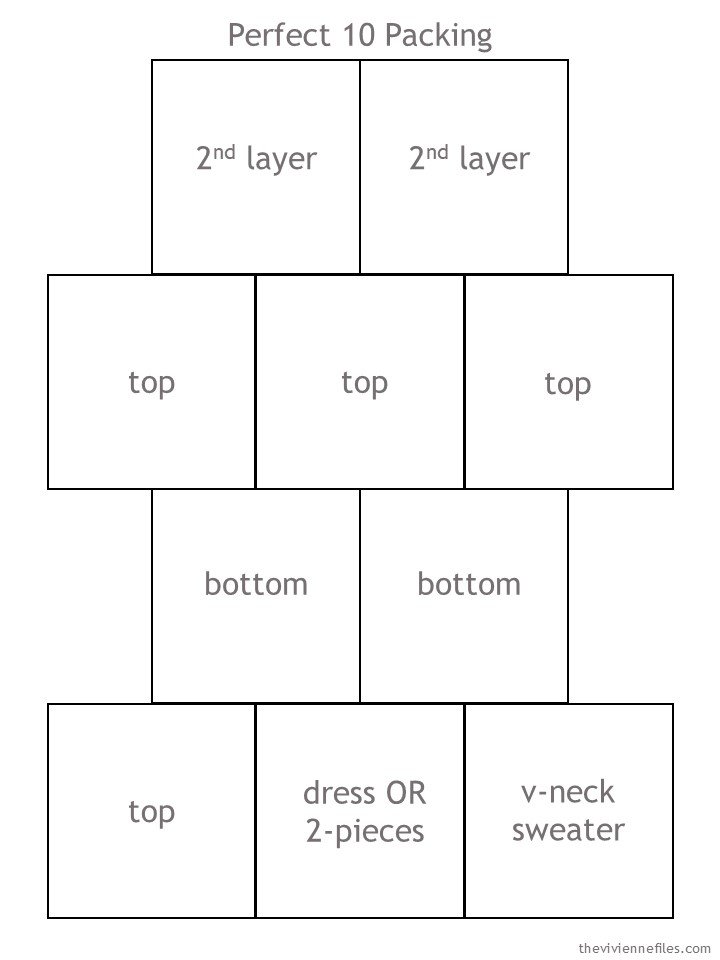 Our heroine's travel outfit looks a lot like something she might have worn to her office, from the waist up. But swap out a skirt or dress pants for jeans, add in some excellent sneakers, and you suddenly look a LOT more relaxed. This is still a lovely polished look to wear on those days when you're angling for an upgrade on a flight!
At first, I was absolutely certain that I would include a solid navy cardigan in this wardrobe – it seems obvious, right? But I realized that a tweedy sweater would be more of a break from the "navy suit" feel of this wardrobe. Plus, it doesn't have to be a perfect match for the other garments! Tweeds and marled knits are a gift to those of us trying to match difficult colors.
Same thing with the navy v-neck sweater – it's not exactly solid navy…
This looks so calm and in control, doesn't it?
This all came together perfectly to fit the template, without any real hair-pulling on my part! I admit that I'm thinking of substituting some sort of 2-piece… something? in place of the dress for my upcoming trip.
Maybe velvet pants and a velvet tee shirt? It's sort of like a dress,
It covers both top and bottom;
It is dressy;
It can be worn with a variety of 2nd layers….
Hmm. It also would have the advantage of being more versatile than a dress, by virtue of being 2 separate pieces of clothing, each of which can be worn with other things.
AND because it's pants, and not a dress, it's not "over the top" dressy for a trip that we're swearing is going to be pretty relaxed and casual! We shall see… (wow, did my mind wander!)
When our heroine gets to her hotel and changes into her jammies, this is the wardrobe that she hangs in the cupboard: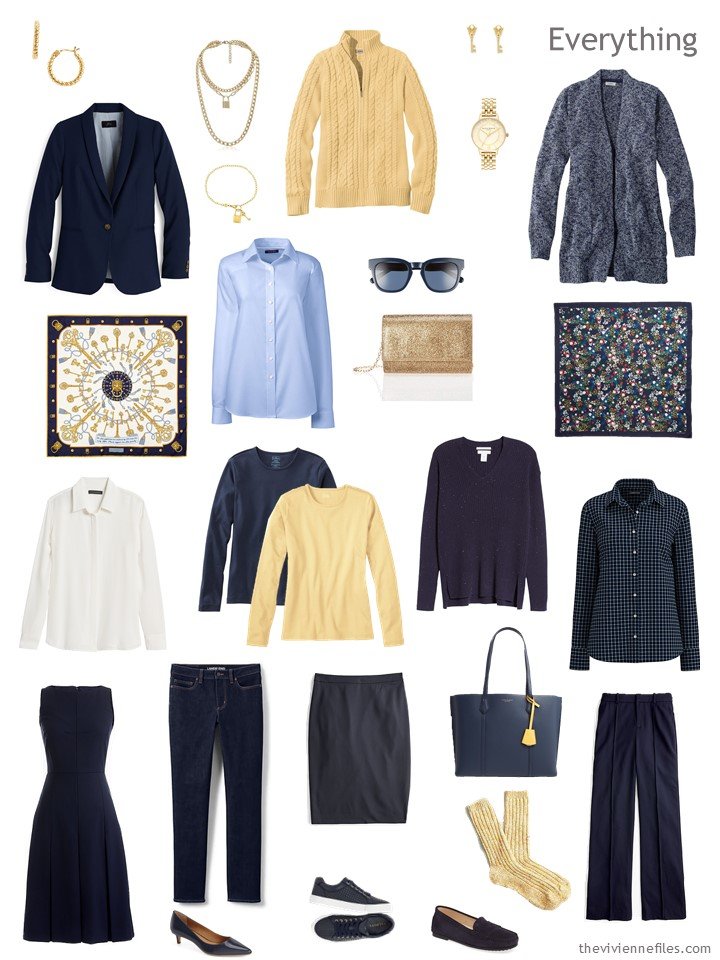 It's quietly tasteful, and appropriate for almost anything short of touch rugby or a masked ball…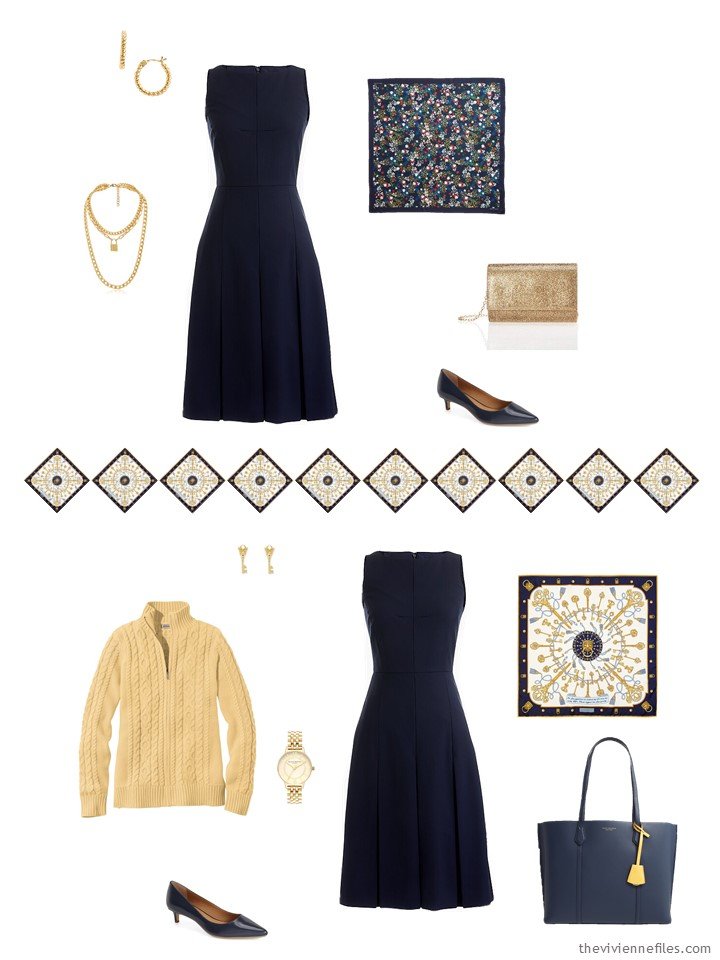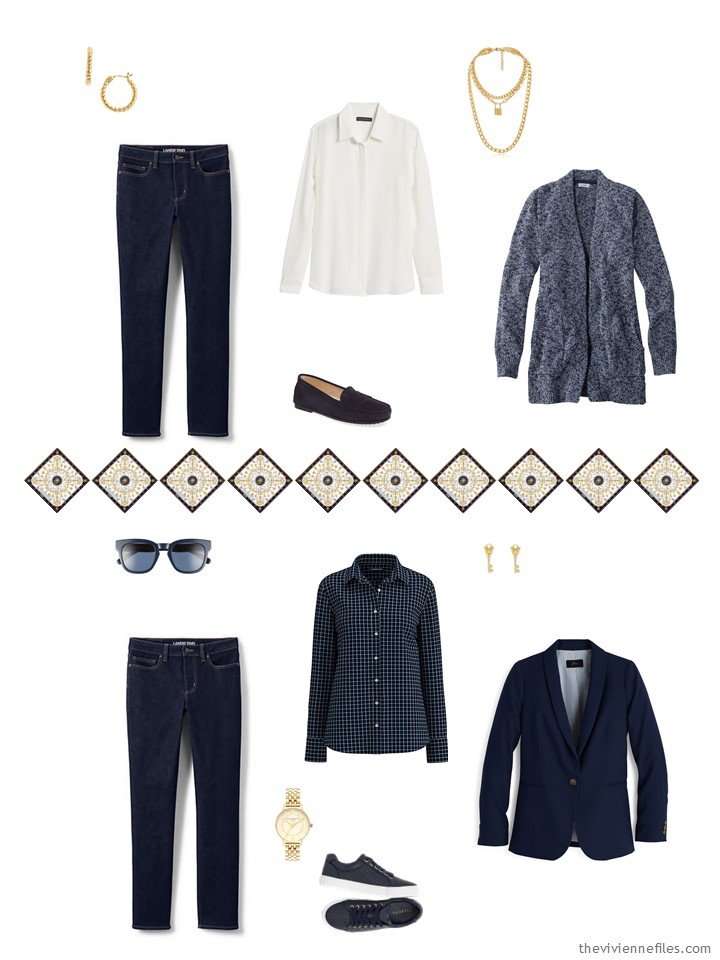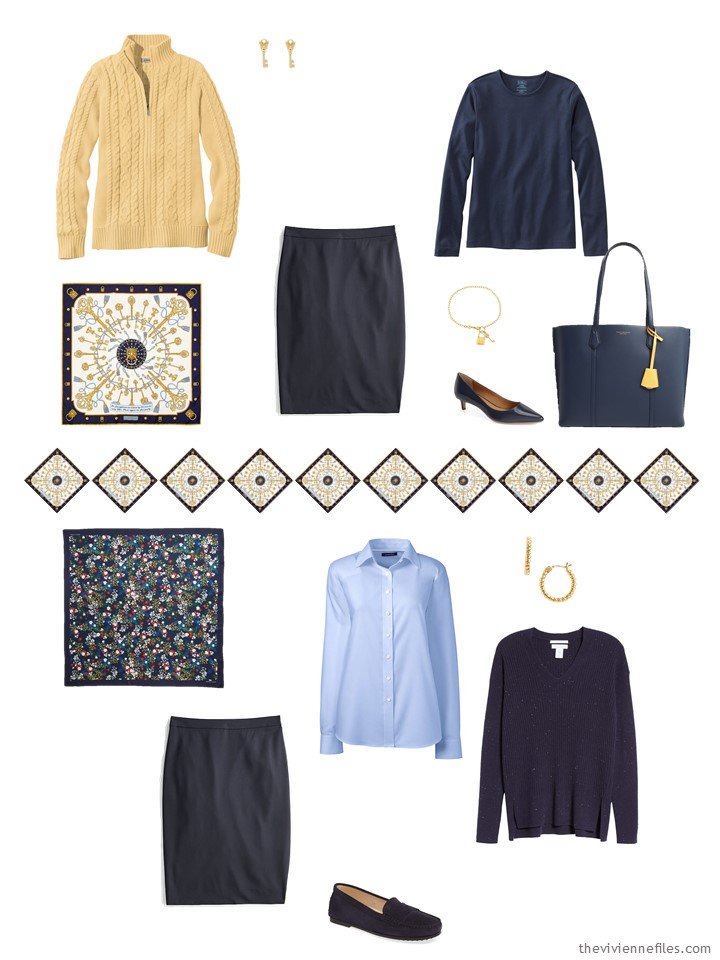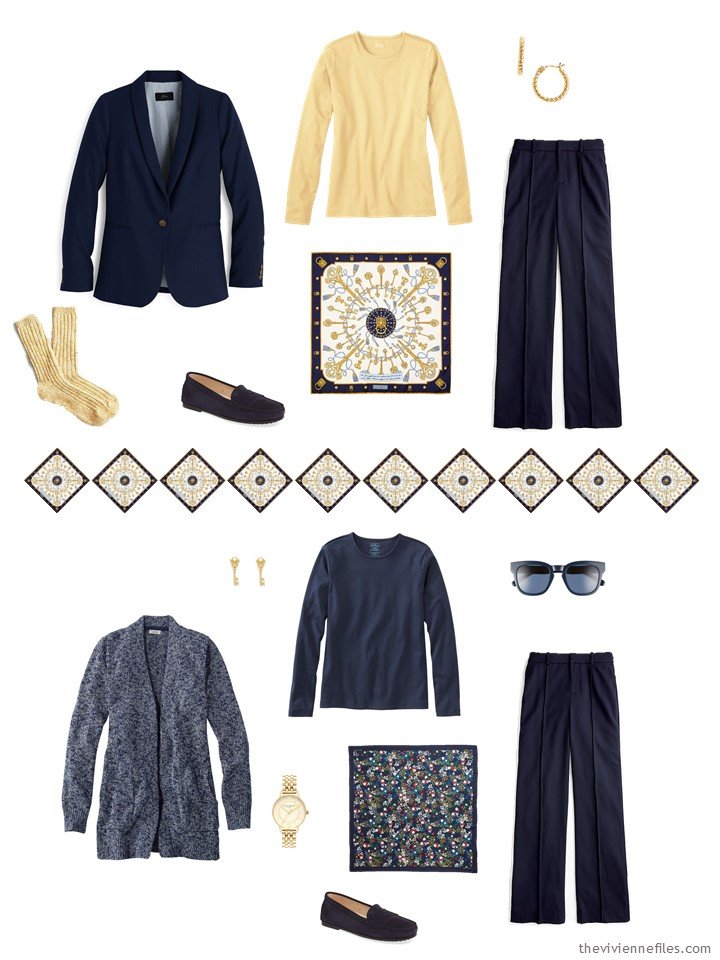 As much as I'm looking forward to being in Paris with Belovedest, I'm also looking forward to that feeling of lightness and simplicity that I get when I'm traveling. Not having a lot of STUFF with me really makes me feel free in a way that's hard to explain….
love,
Janice
p.s. EIGHT years ago, I was pondering 2 different shopping styles…