December 10, 2018
These feel SO out of season right now – I wonder why they are the flower for December? I'm really happy that it isn't poinsettias (!) but I was expecting to find that December's flower was something… wintery?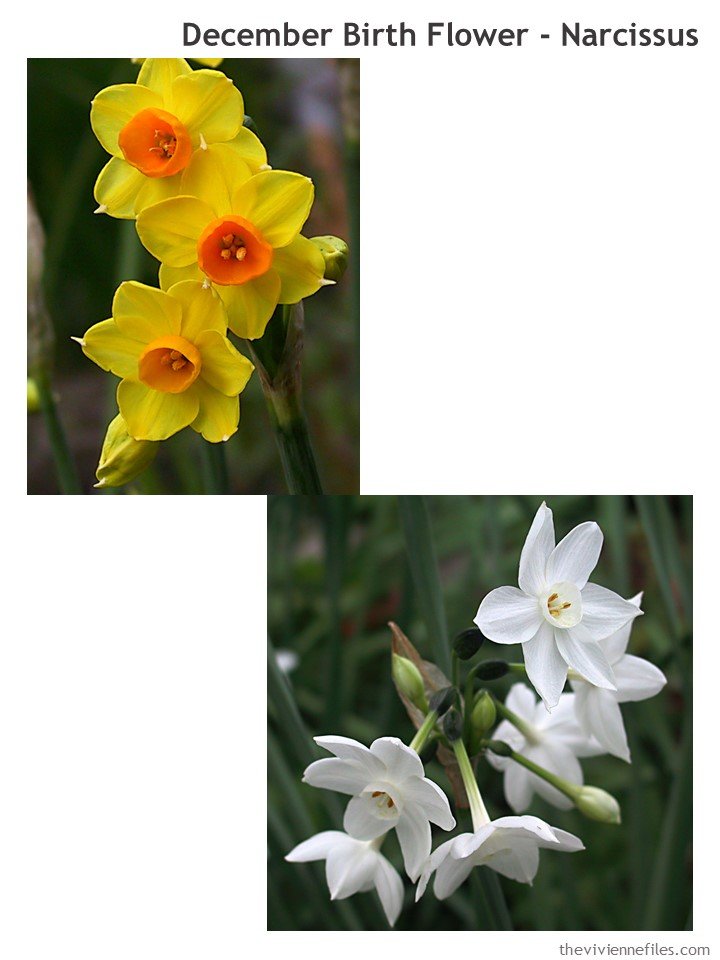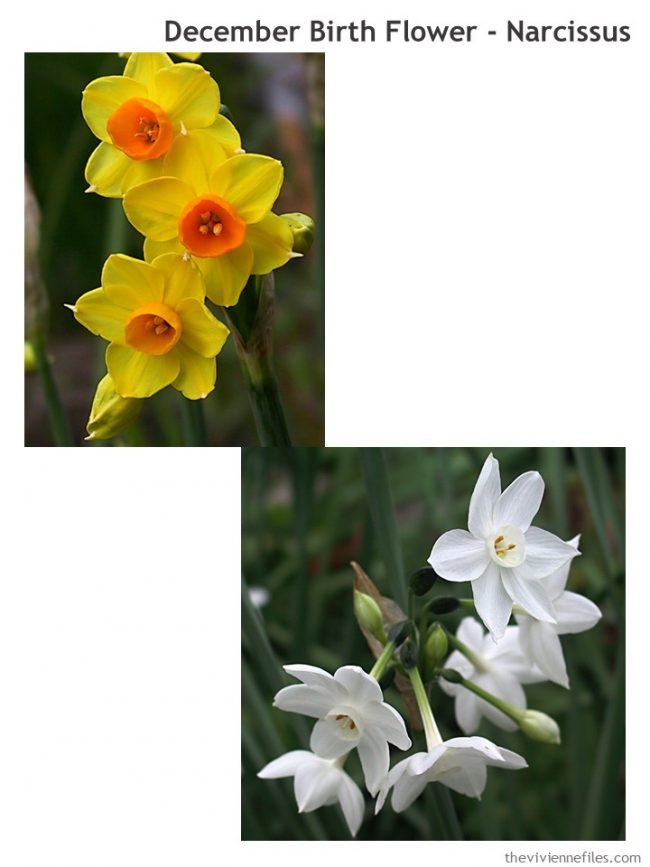 What this flower does give us is 3 possible accent colors (orange, yellow and white) to brighten up neutrals during these shortest days of the year. (Northern Hemisphere, of course; for those of you south of the Equator, just hold these ideas for a few months!)
There are some lovely pieces of jewelry available with narcissus – or narcissus-ish flowers:
If you would really like to splurge on a brooch in your birth flower, check out the Joseph Giovanni site. They have three different levels of extravagance, with progressively more diamonds in each brooch. I could be tempted…
As soon as I saw this shawl/poncho gizmo, I knew what I was going to put with a simple black dress:
Since we just had a conversation recently about pairing yellow and navy, I thought I would try orange with navy. They're opposite each other on the color wheel, so that has to mean something special, right?
I don't think anybody really considers white to be an accent color, but I wanted to see what I could find to go with this most wonderful dress… (I own this dress, and I believe I've worn in 5 times in the first 2 weeks it's been in my closet!)
The toughest part of working with olive is finding a scarf that really works well! I've used this scarf before on The Vivienne Files, and I'm showing it again with no apologies because I'm still not seeing anything that pairs greens and yellows so nicely.
How about actually getting a garment or two in "narcissus colors"? I rather like this look. It might be a bit much with ALL of the yellow accessories, but they could certainly be used 1 at a time:
I can't neglect my friends who love brown – how about using that intense orange with this dress? Yes, I firmly believe that our heroine could wear this dress with heavy tights and driving moccasins…
On dark, short early winter days, any of these outfits would brighten up an entire room!
love,
Janice