If you've been reading The Vivienne Files for a while, you might have noticed that when I go to Paris, I don't seem to do any of the "normal" things! Nor do I take the normal photographs…
For example, I was amused, and really impressed, to see that a lot of the utility boxes on the streets in Paris were painted with cool, stylized portraits of writers! I'd never heard of Victor Schoelcher – had to look him up… And there was a LOT of attention being paid to Simone Veil – new books about her, re-releases of books by her, etc.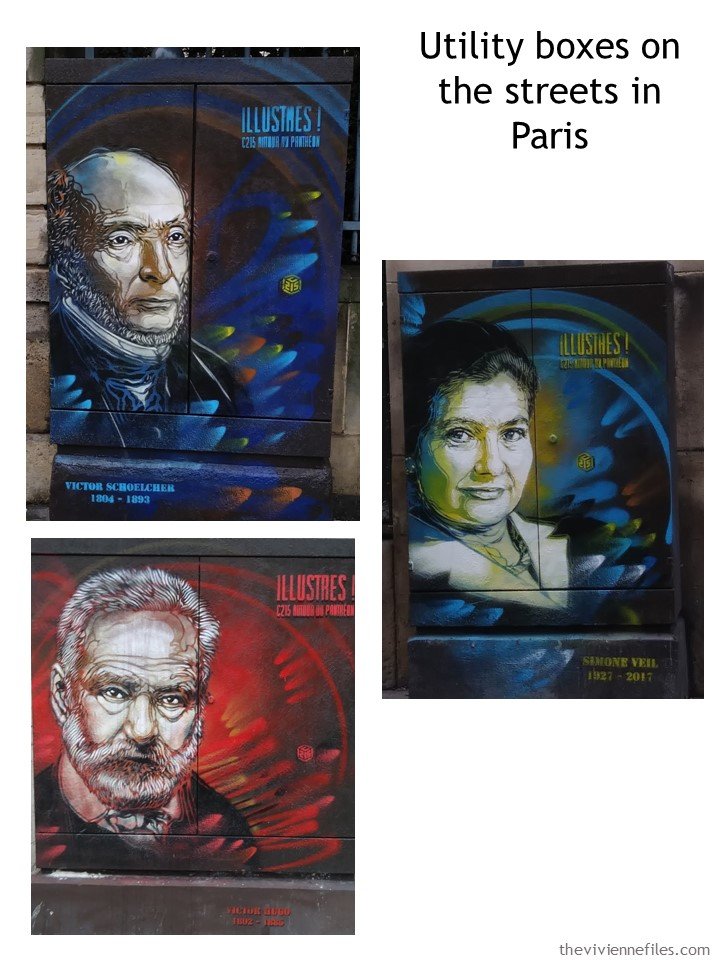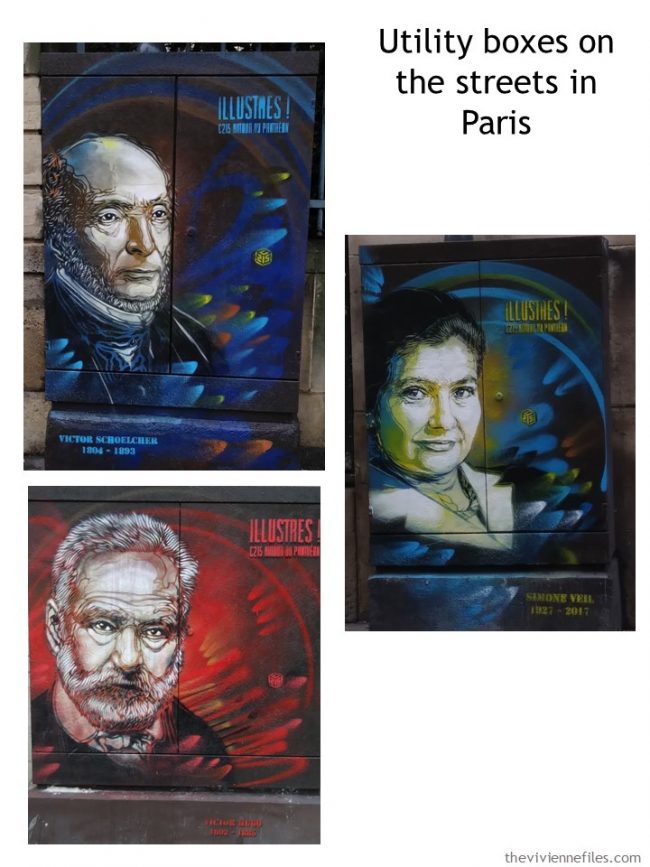 If you come into Paris from the airport in a cab, you will perhaps be startled by how much graffiti there is along the highway. It's all that usual "tagging" kind of thing – big balloon letters spelling out things that don't make any sense to the uninitiated! But once you're in the city, the people who put up art, or stickers, or tiles (yep, tiles) take more pains to be both amusing and intelligent.
Similarly, I saw some pretty funny things in store windows…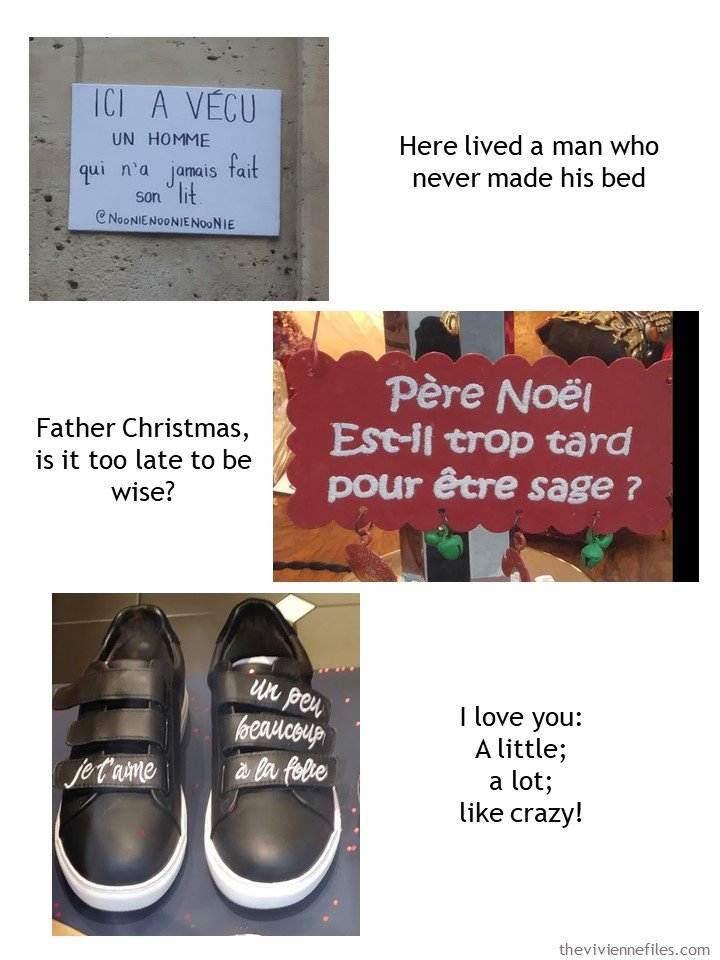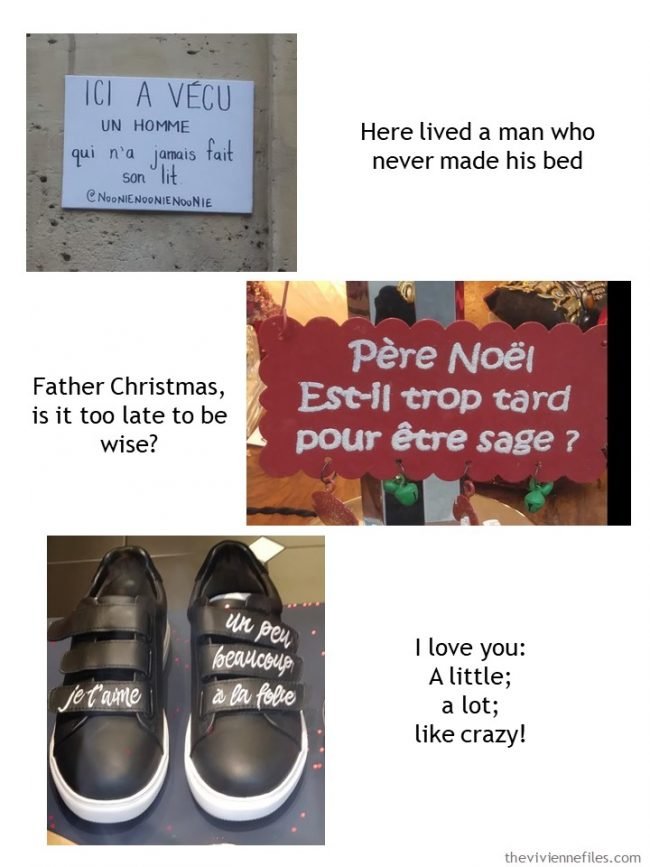 This was the side balcony of a cafe…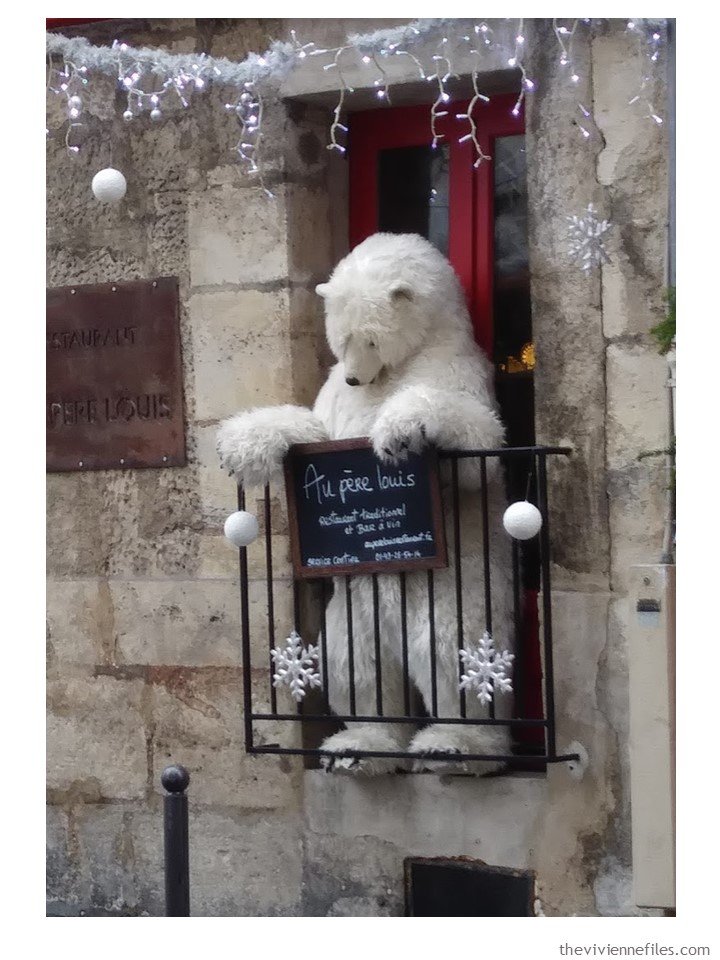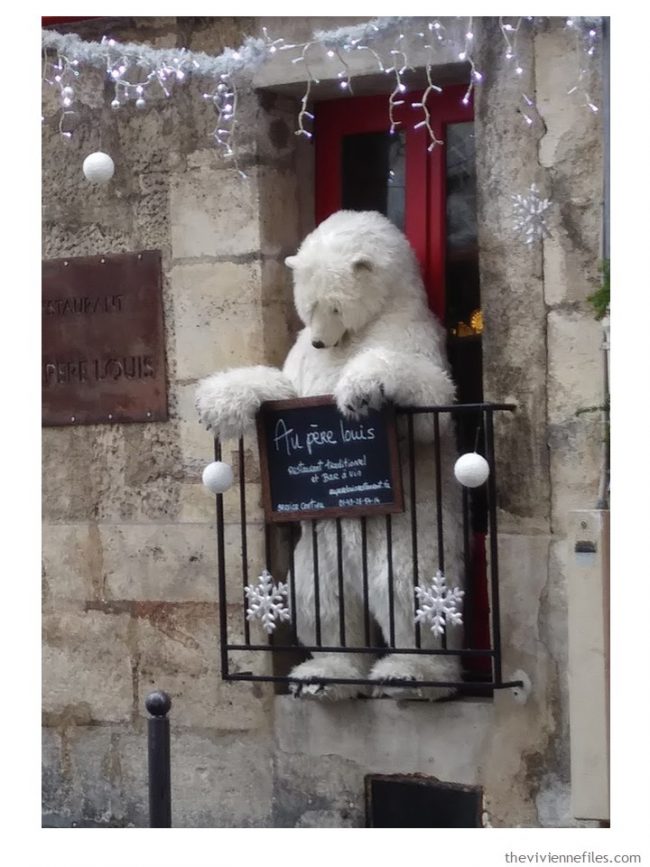 I don't know if the yellow signs I saw were in any way connected to the "gilets jaunes" (yellow vests) protestors, but the messages certainly seem to be something that they would find agreeable.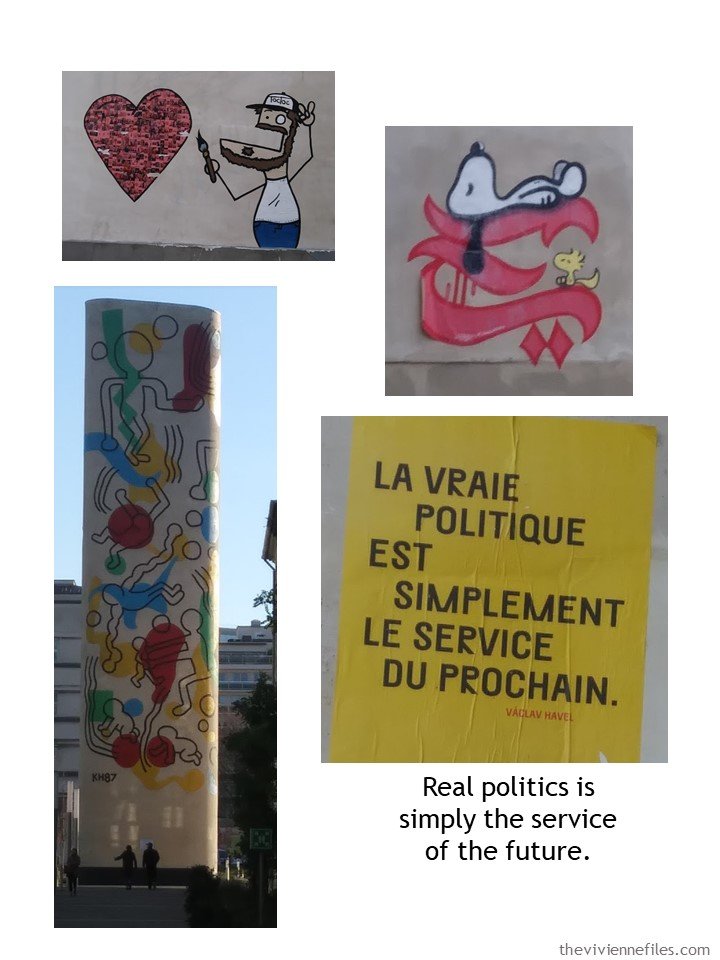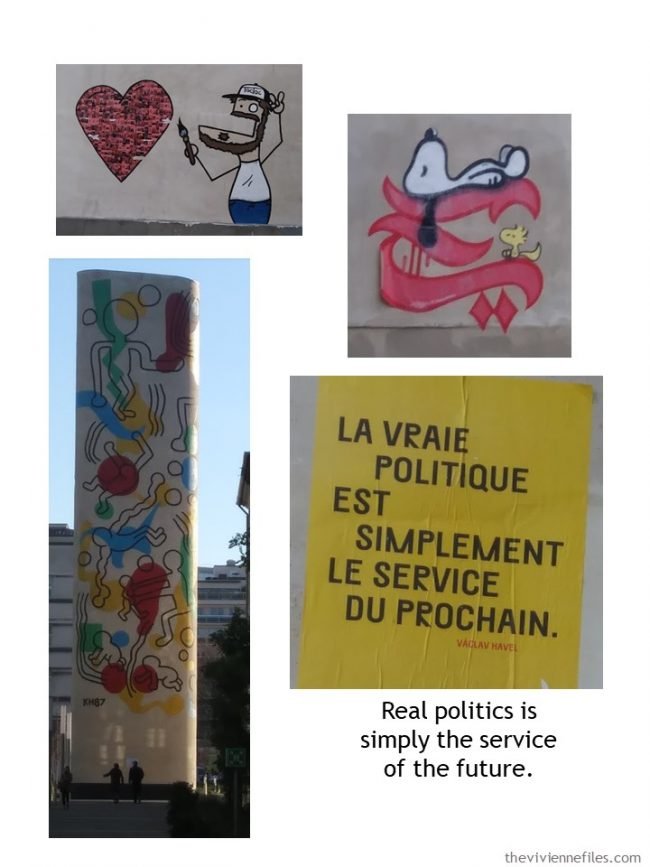 Maybe the next time I'm in Paris I will go to the elite sausage bar… I'm still struggling to imagine just exactly what that might be!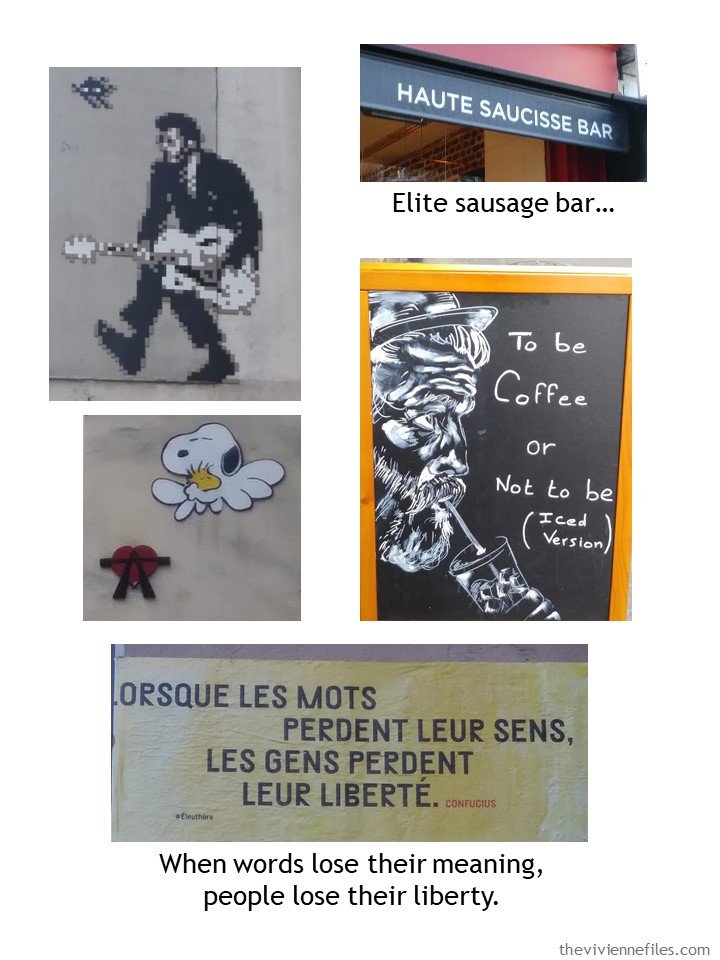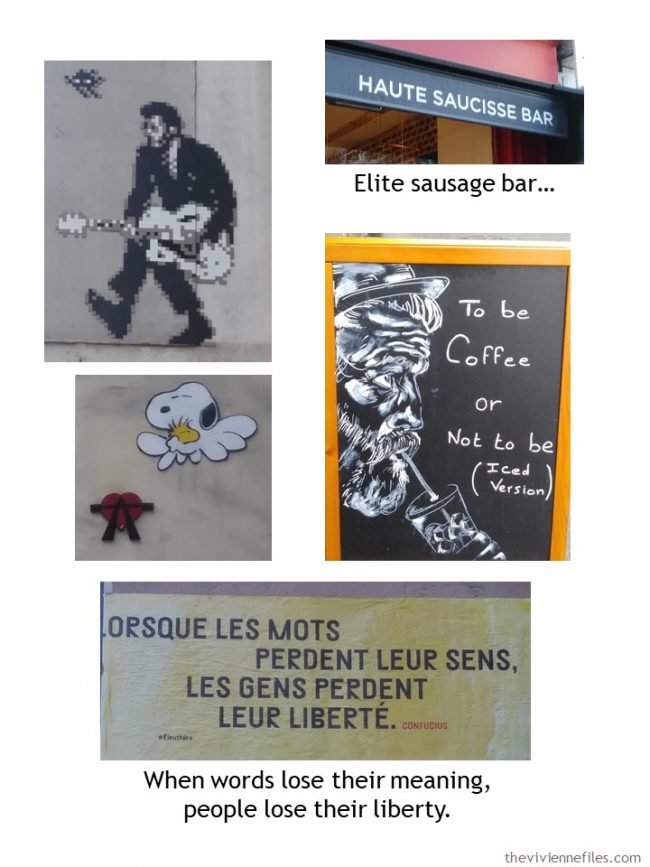 I think that comparing this month's protests in Paris to those of 1968 is… ambitious. I was in Paris for 7 days, and did not see any protests, nor protestors. The protests that DID happen were confined to just a few neighborhoods, and didn't spill over at all to the area around the Universities (where you might have imagined they'd run rampant!), nor into the Marais.
And if you're in need of a fabric chicken, I can hook you up with a range of them…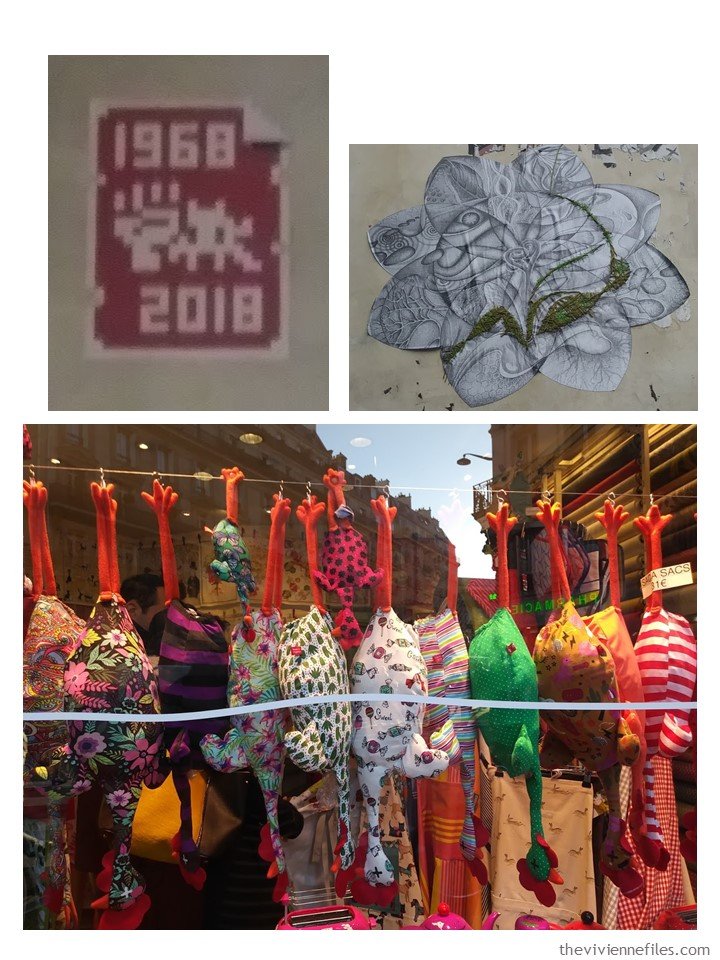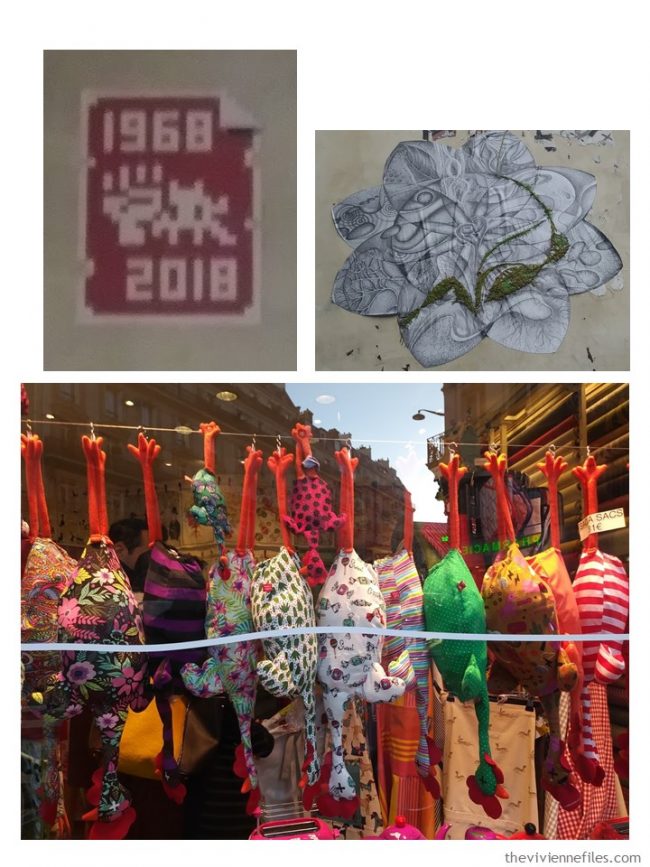 What I really don't convey in these photographs is how FAR off the ground some of these stickers are – easily 10 feet up! I never see anybody putting them up – I'd love to. I need to haunt one of these neighborhoods later at night, I think!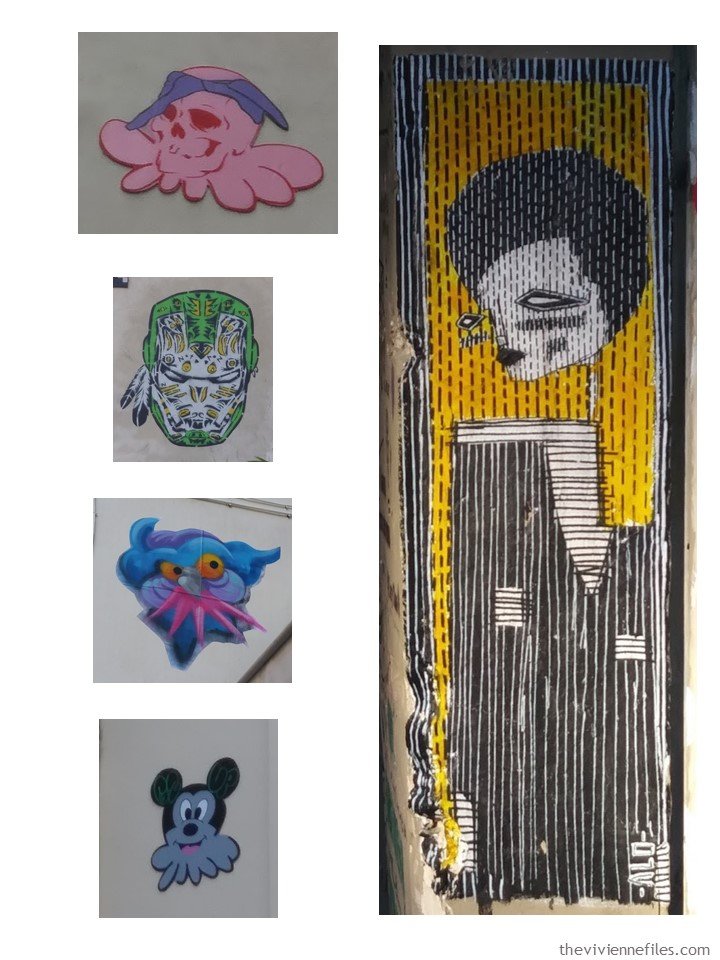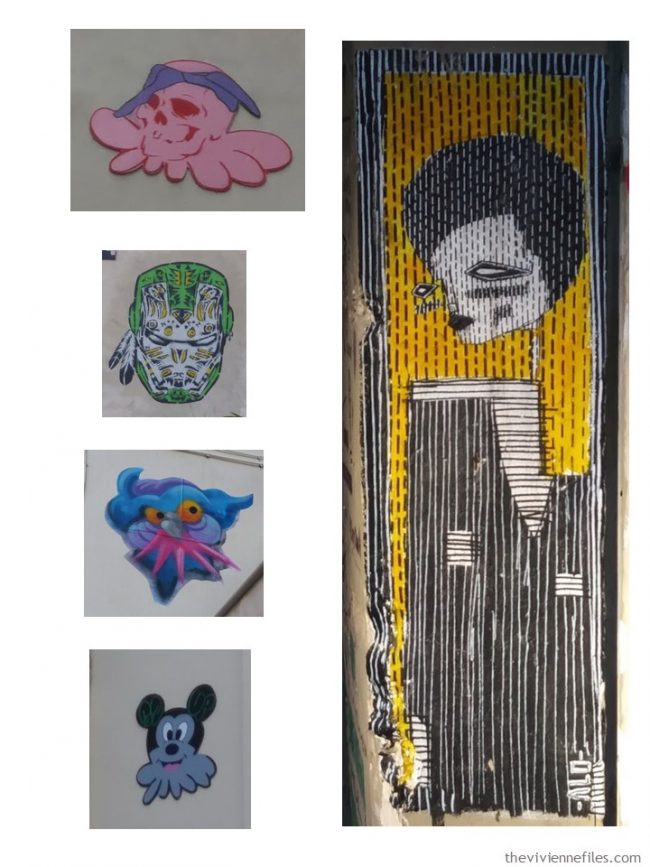 I particularly like this – especially on Christmas Eve. What's the missing piece to just about everything?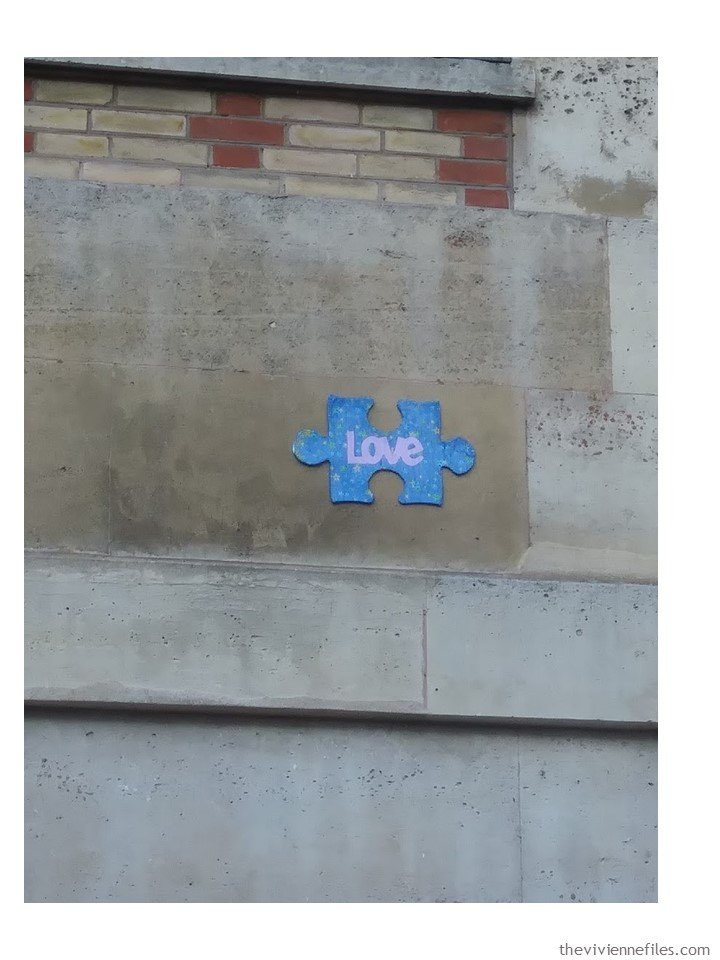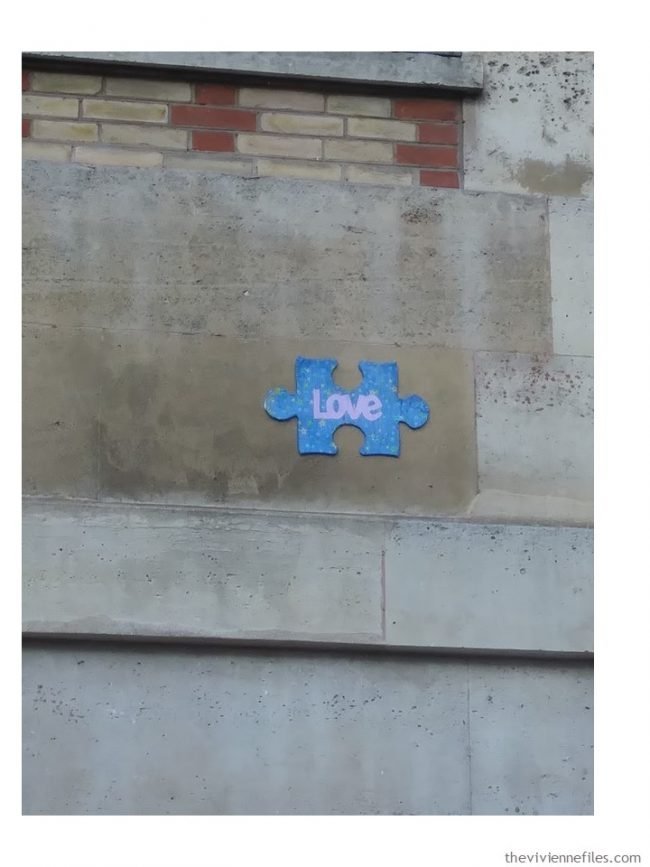 love,
Janice
p.s. – tomorrow I will post more photographs – holiday decorations that caught my eye, as well as some jewelry that tempted me. REALLY tempted me…