November 23, 2018
If, for some amazing reason, I ever quit wearing black ALL the time, I can easily picture replacing much of it with dark grey… I just love the way this looks, and the versatility that one would have with this limited number of pieces.
One of the joys of having a neutral core in this color is that pretty much any accent color will go well here! What might not work? Hmmm… lime green? Think of something, and I'll give it a try!
For example, I could probably use any of the Pantone Spring 2019 colors here. For fun, I've chosen 4, just to see how different the ensembles look when it's all pulled together!
First I want to try out this lovely Living Coral. I stand by my thesis that this color will work well with any neutral – navy, grey, beige, olive… Black might be a little bit odd, but I still bet it would work!
In my very humble opinion, these outfits are great!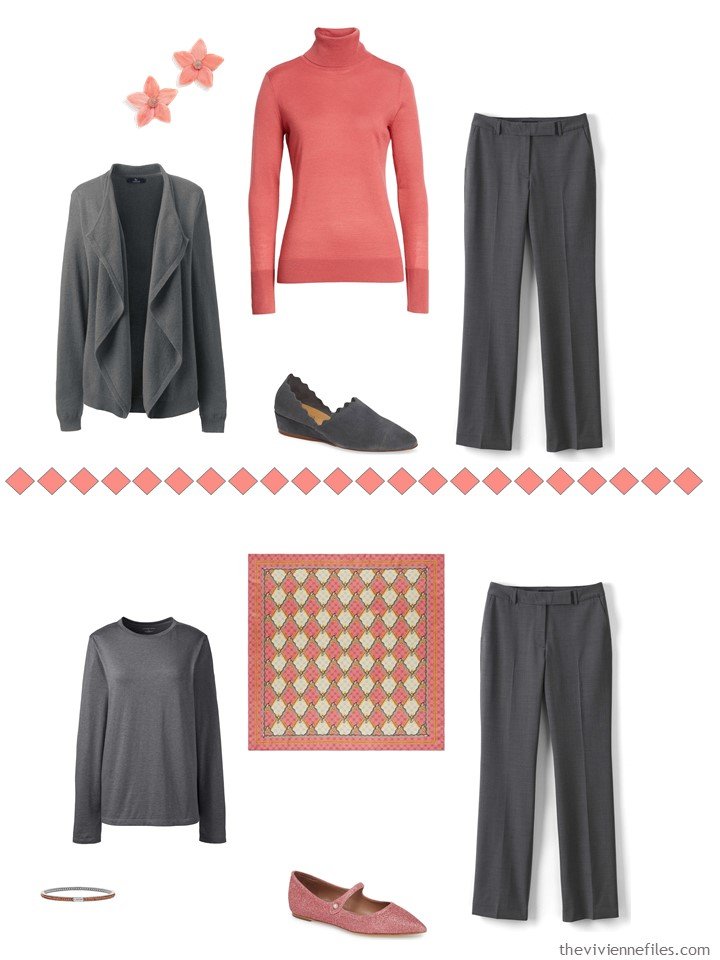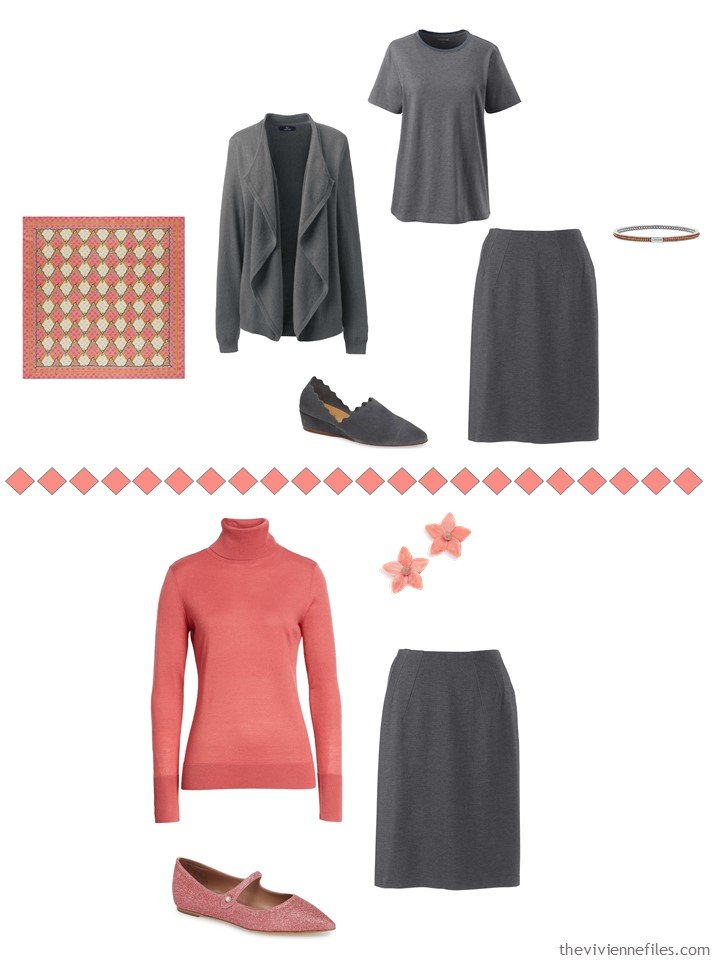 This Mango Mojito color could work with either warm or cool neutrals – I'm trying it with charcoal because of the silver settings of the jewelry, and that simple grey stripe in the scarf. Sometimes, it's just that easy!
These outfits are unexpected, but I think they look really distinctive and lovely: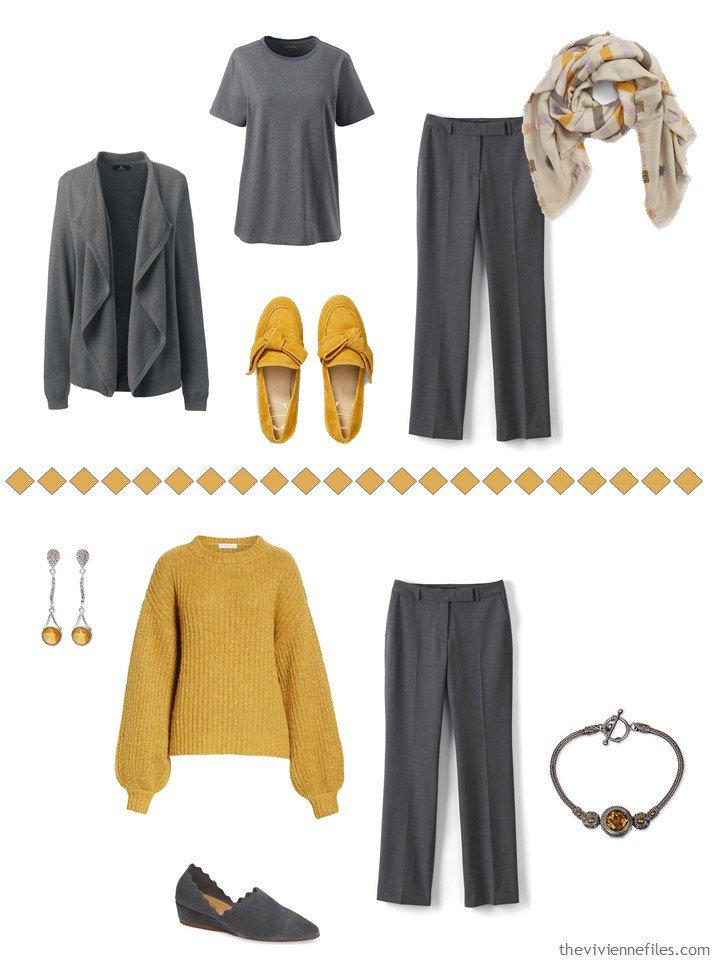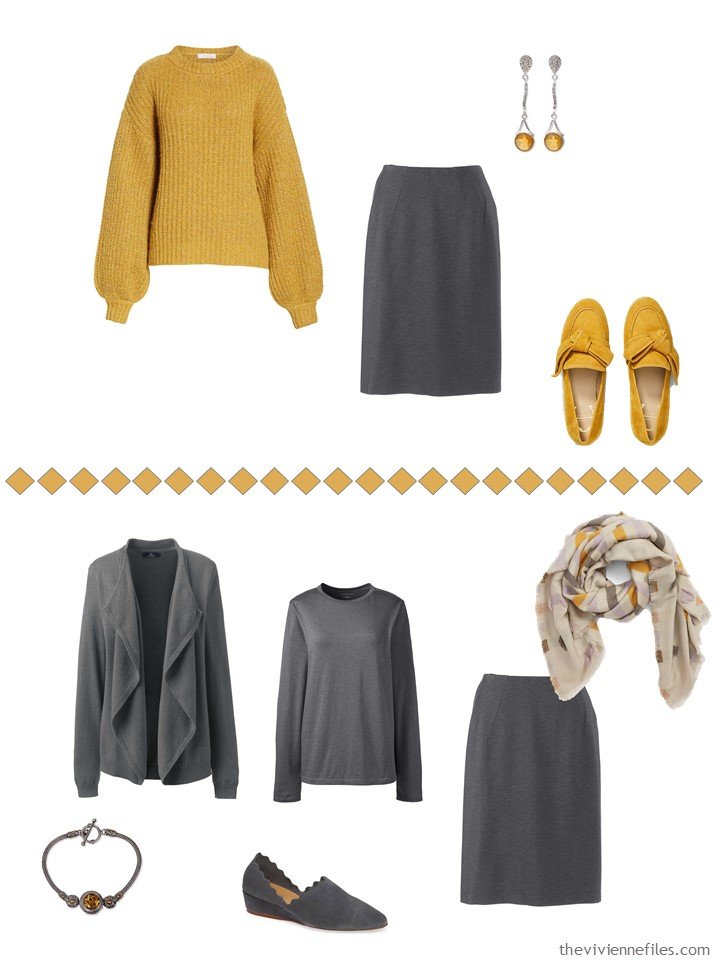 Sigh… if I were going to go nuts and buy myself 5 things that I don't need, this might be them! Love the scarf, love the sweater, LOVE the boots… sigh…
Sometimes, writing The Vivienne Files is a study in discipline!
The depth of the charcoal grey holds up well in the face of the real intensity of this pink – I think everything balances out nicely!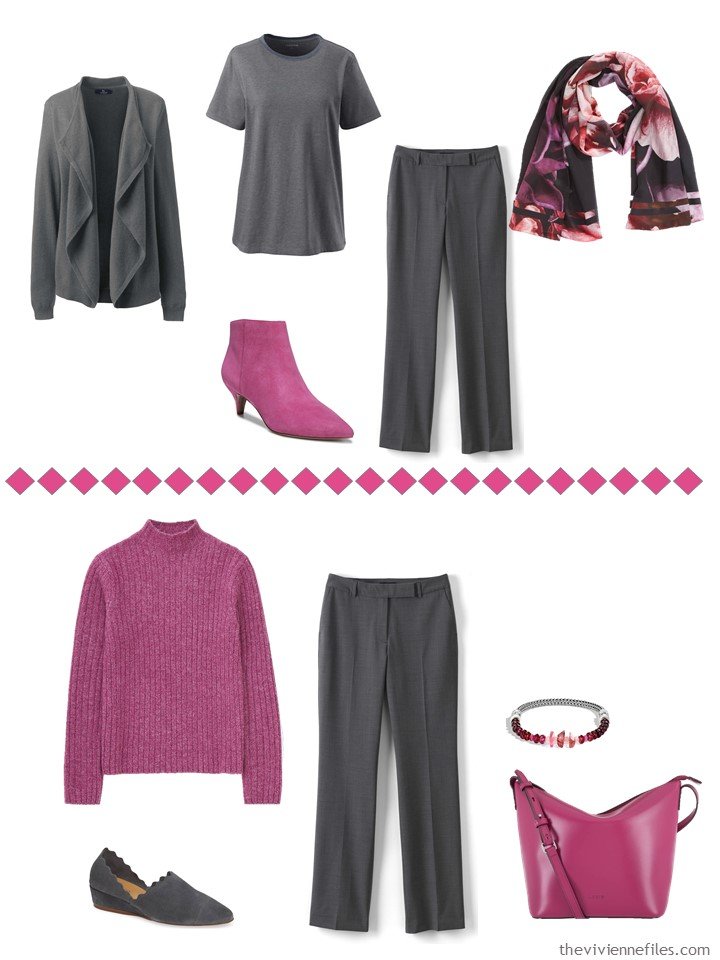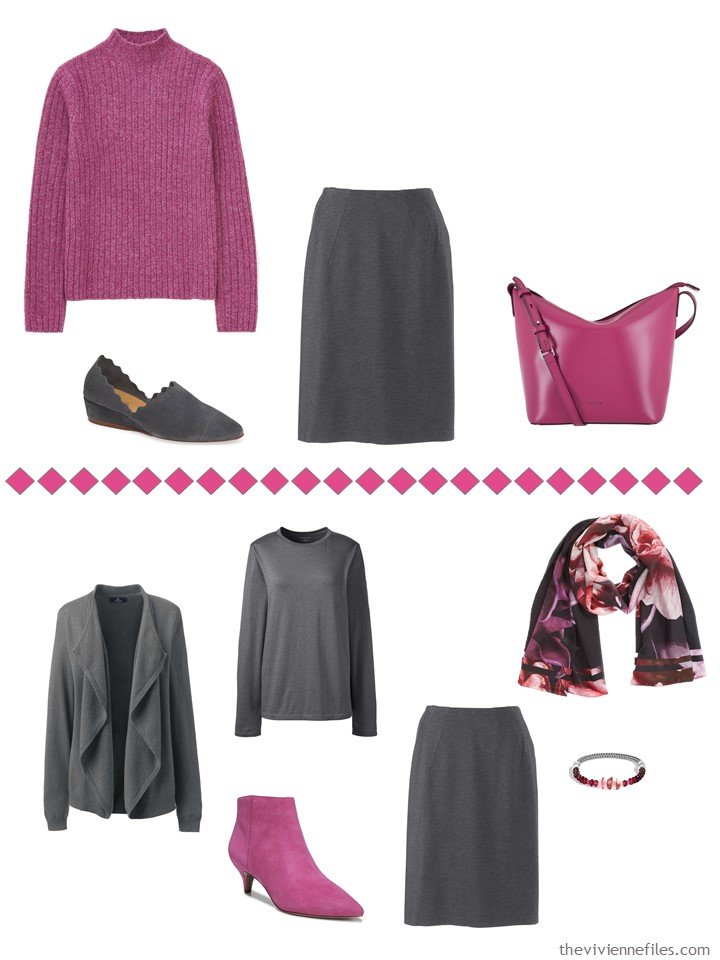 At the opposite end of the intensity spectrum, there's the gentleness of Sweet Lilac… I'm still loving this ring!
The same woman could own both the Pink Peacock AND the Sweet Lilac, and wear the same grey clothes with either! It would be nice to have that option; some days you're intense, some days you're more subdued…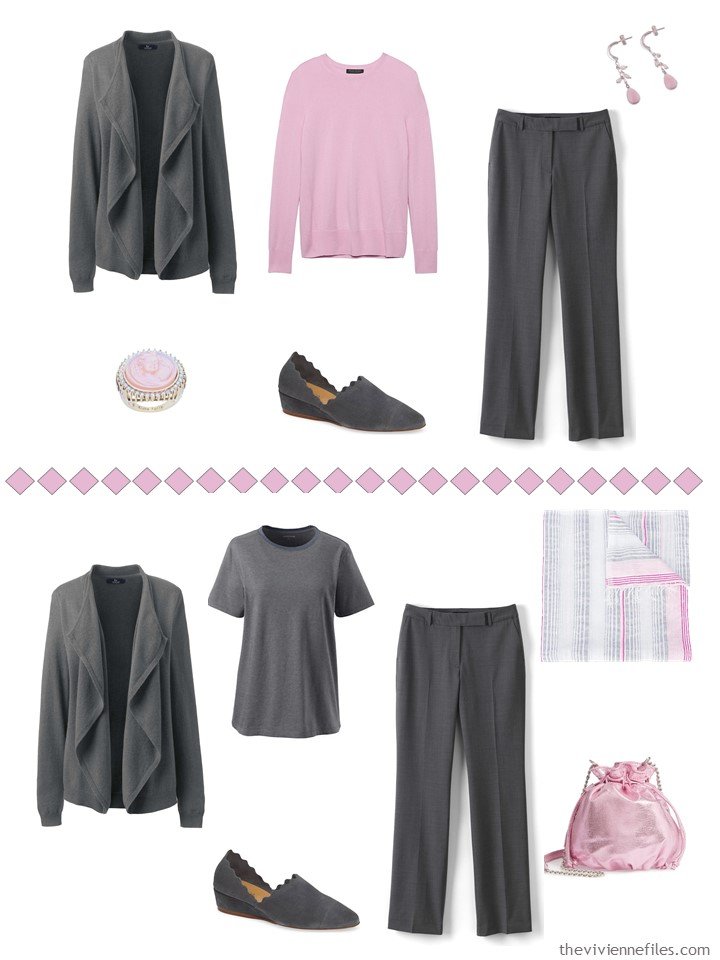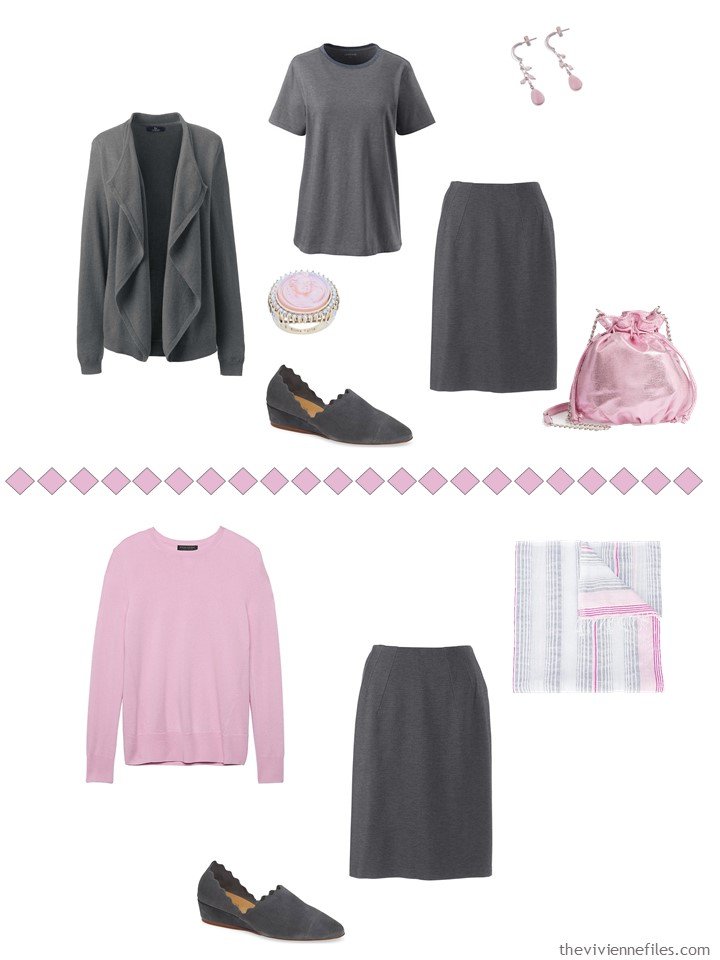 I love doing these kinds of posts – I think I might try to pull together some cream, ivory or off-white clothes to use as a base for a few of the other Pantone Spring 2019 colors. What do you think? Especially the greens, and that lovely Toffee brown…
love,
Janice