November 26, 2018
Oh how this heroine's life has changed in a year! Back in January she took a pack of 6th graders to New York City – what a brave woman! On a more leisurely note, she went back to New York 3 months later, by herself, to scout out more destinations for students…
Her confidence in planning these trips, and the expertise that she developed, lead to her applying for a job with the State Board of Education specifically dealing with student activities outside of the classroom! When she got the position, she began the frequent trips to the state capital that she will have to make every month or so…
When you look back at these 4 wardrobes, you can see that her style becomes a bit more dressy over time – she has to be ready to fight for funding for her students and their trips!
Her favorite painting? Kandinsky!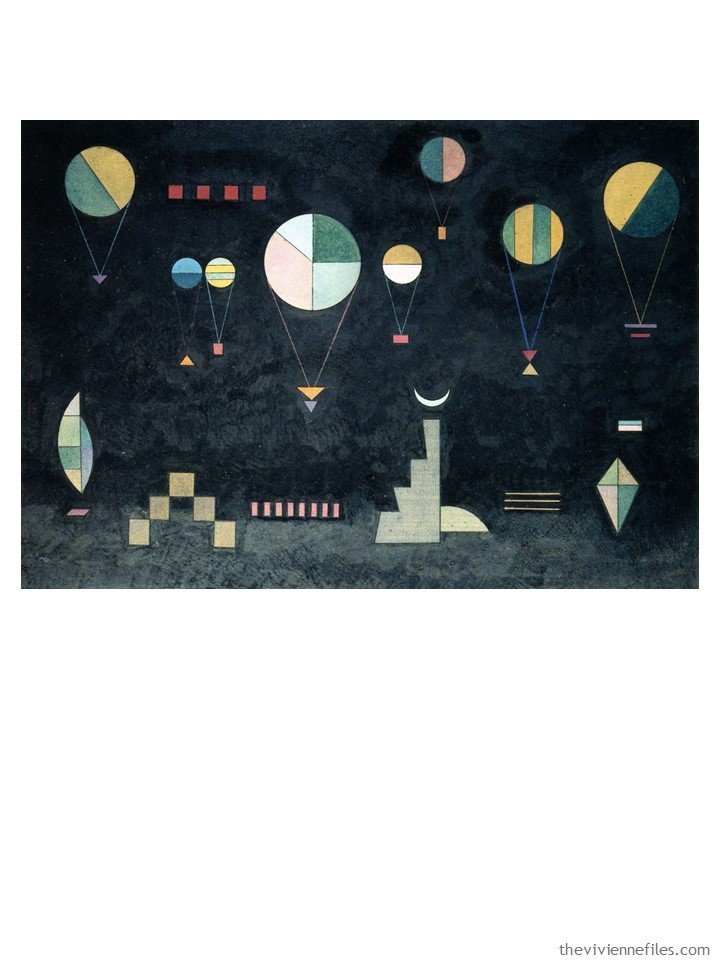 Years ago she chose her style plan and the color palette with which she wished to dress: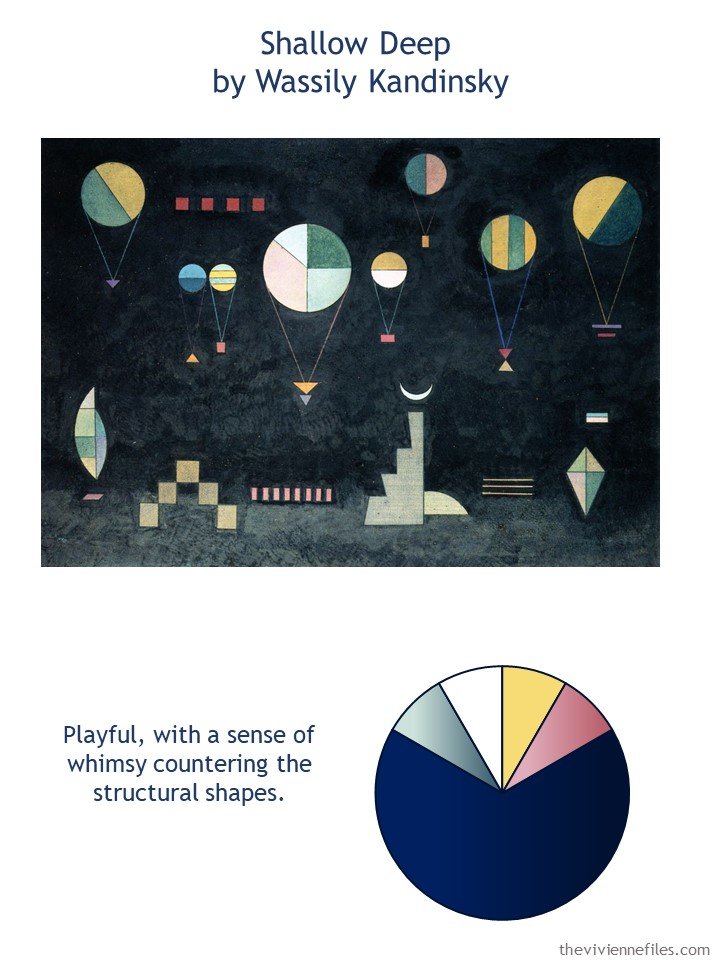 Her field trip travel wardrobe was very relaxed, highly visible in crowds, and suited to chasing about with 20 students: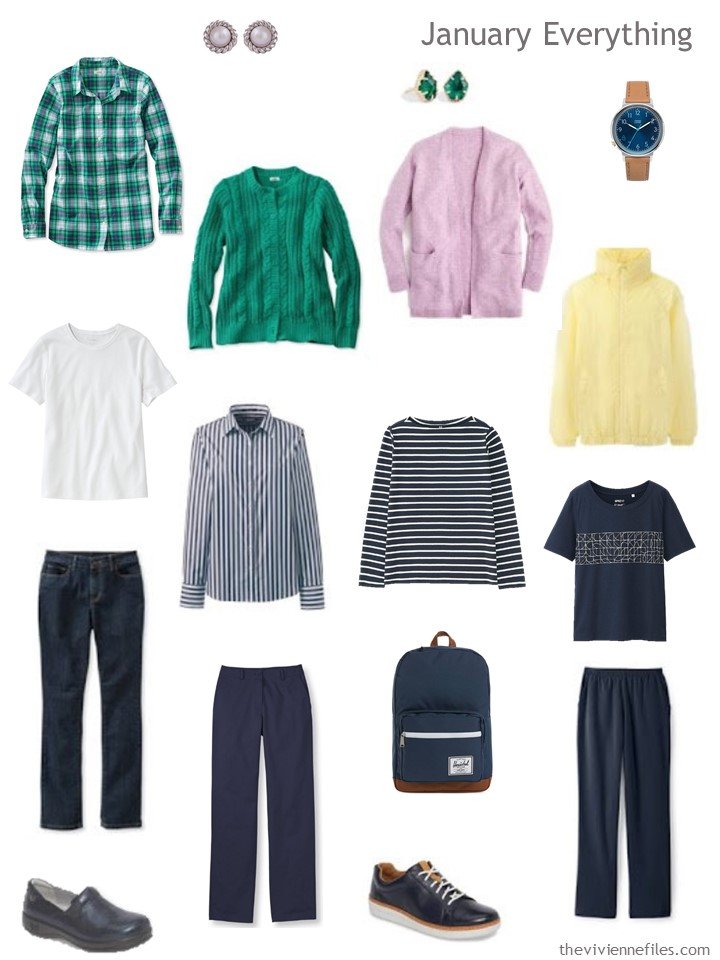 Her personal travel wardrobe in April was tiny but versatile: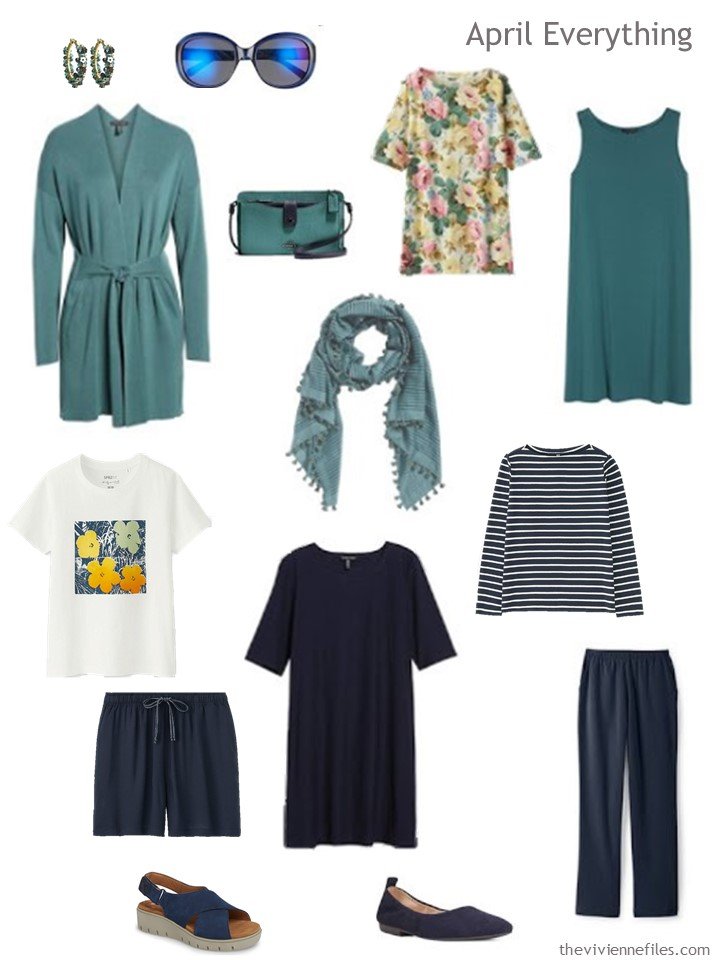 It's not easy to interview for a job in the middle of the summer, but she managed to dress perfectly for it!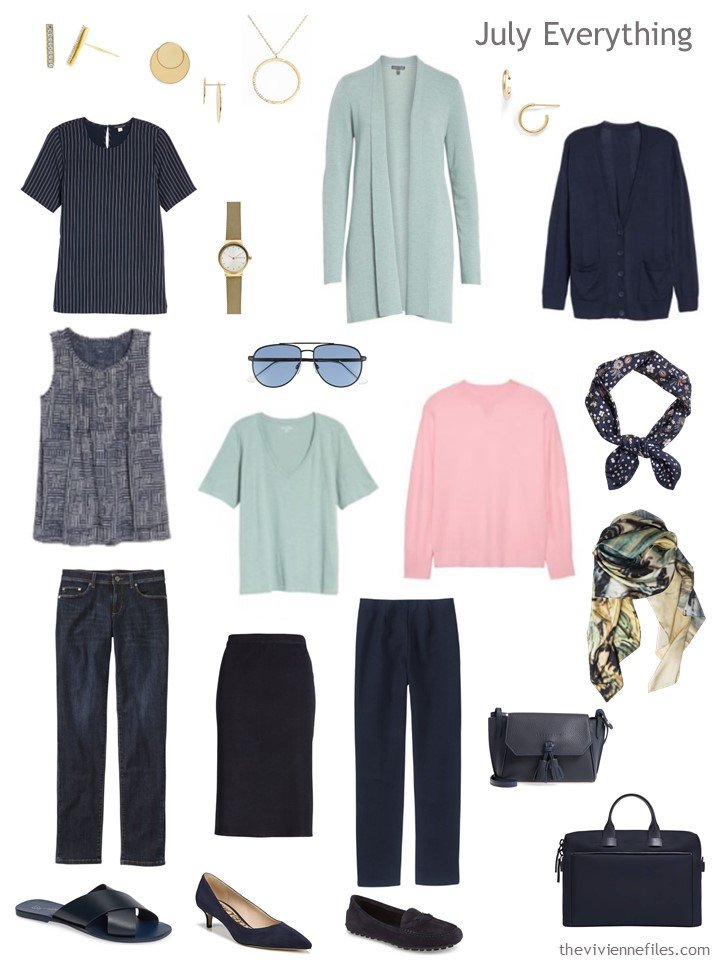 And her first "post-hire" check-in with the government was elegant and just a bit more expressive:
When assembled as a complete wardrobe, this gives her lots of options – she's certainly NOT finished traveling with young people, so those casual clothes are still important!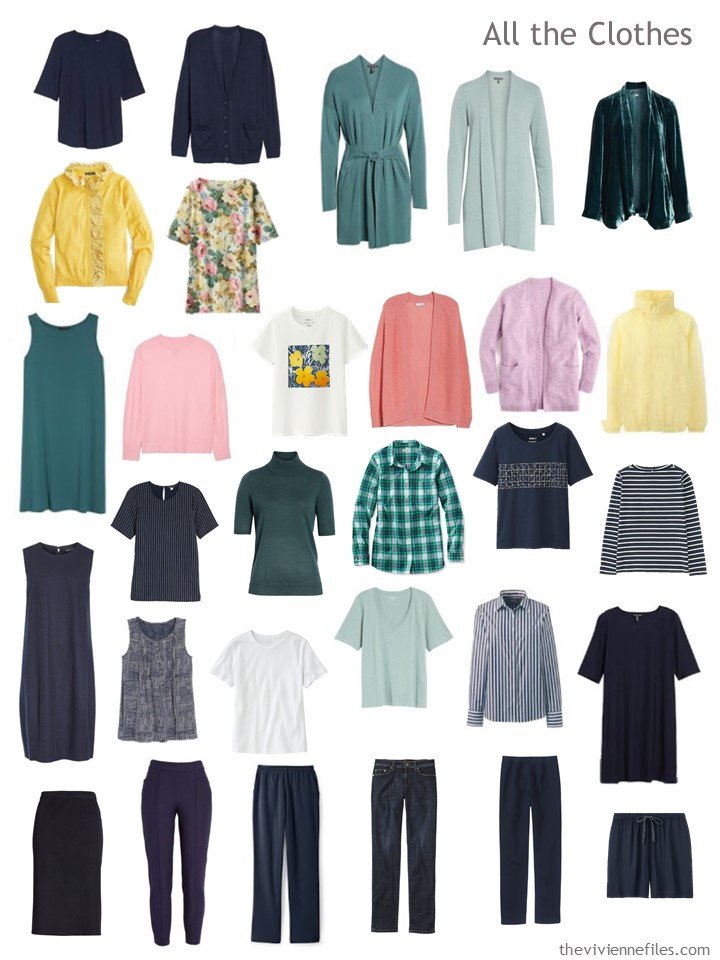 She has the "nuts and bolts" of a versatile wardrobe already…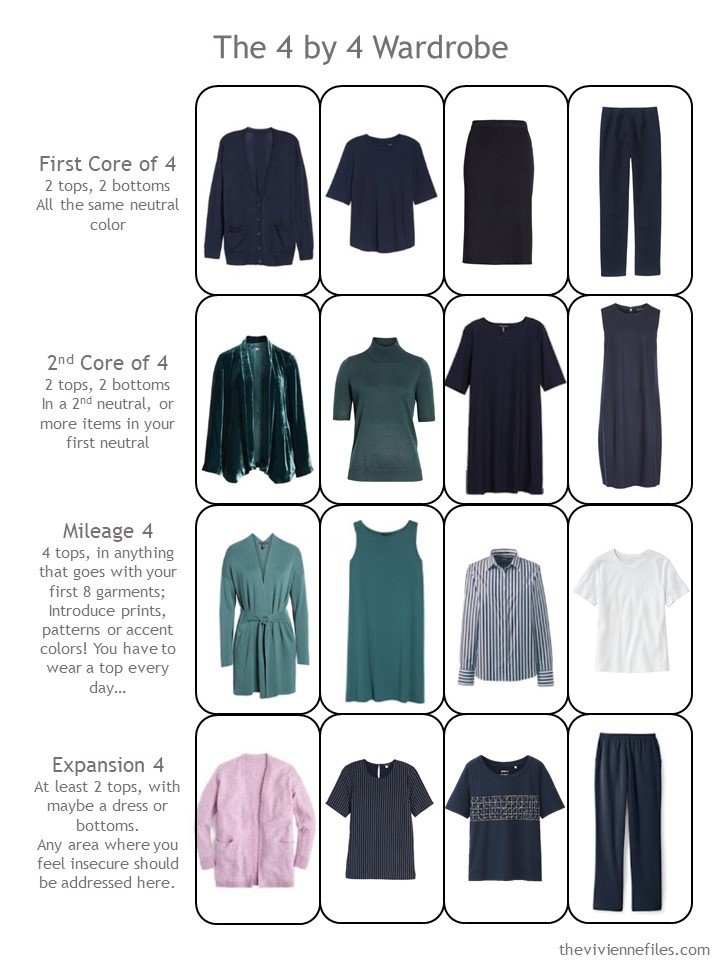 She has never skimped on accessories – I suspect she has a fondness for a nice handbag, or a spiffy pair of shoes!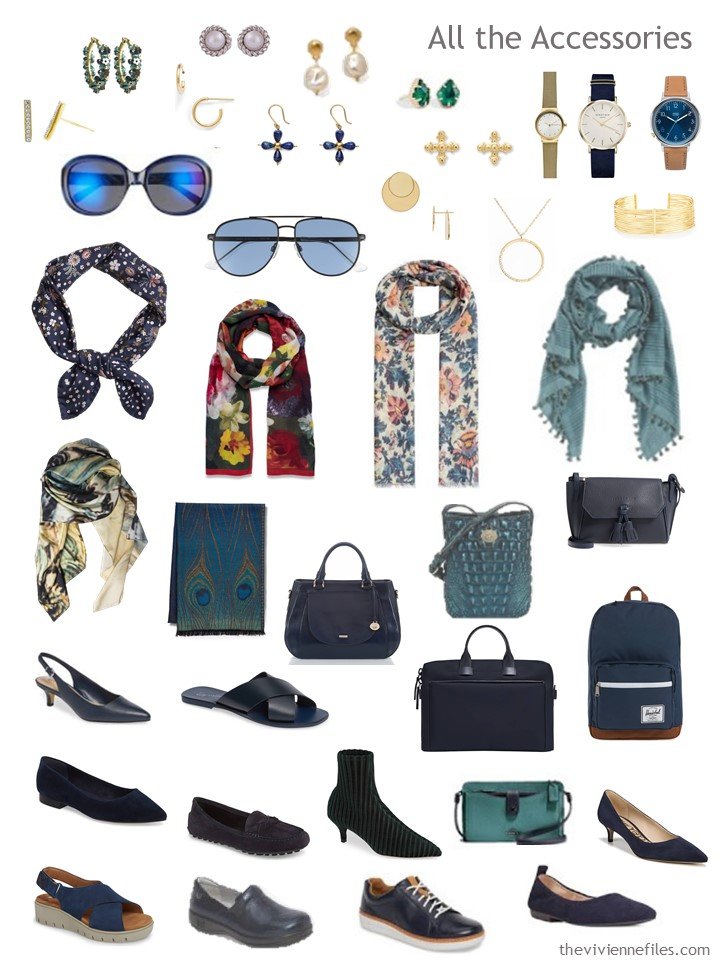 When I was pondering what advice I might give this rather accomplished and confident woman, I was a bit stumped. But then I tried to think of what kinds of things this job might throw at her in the next few years… And it occurred to me that she's very possibly going to have to meet with the Governor, and perhaps testify before Committees in the State Government. In my (perhaps old-fashioned) mind, that screams for a suit…
And I see that a lot of her accents are in shades of green – it's time for her to invest in some cashmere! (I confess that if this were me, I'd also want a navy cashmere twinset – that's the way I roll…)
I also wanted her to have a pair of "all-day" dress shoes to wear with pants. Driving loafers are wonderful, but sometimes you need shoes that kick down doors, take no prisoners, and can be walked in!
The necklace and brooch were just rewards for her success. A brooch on a lapel is something that women can do, and why not take advantage of that?
My goal for her is to have a lot of different ways to get dressed, without a lot of worry. Since she will be making frequent 2 or 3 days trips, it's helpful to have clothes that can be dressed for serious business, but that can also sit on a train for a few hours. Thus, I thought I'd take a look at how each of her new garments would "mix" with her existing wardrobe.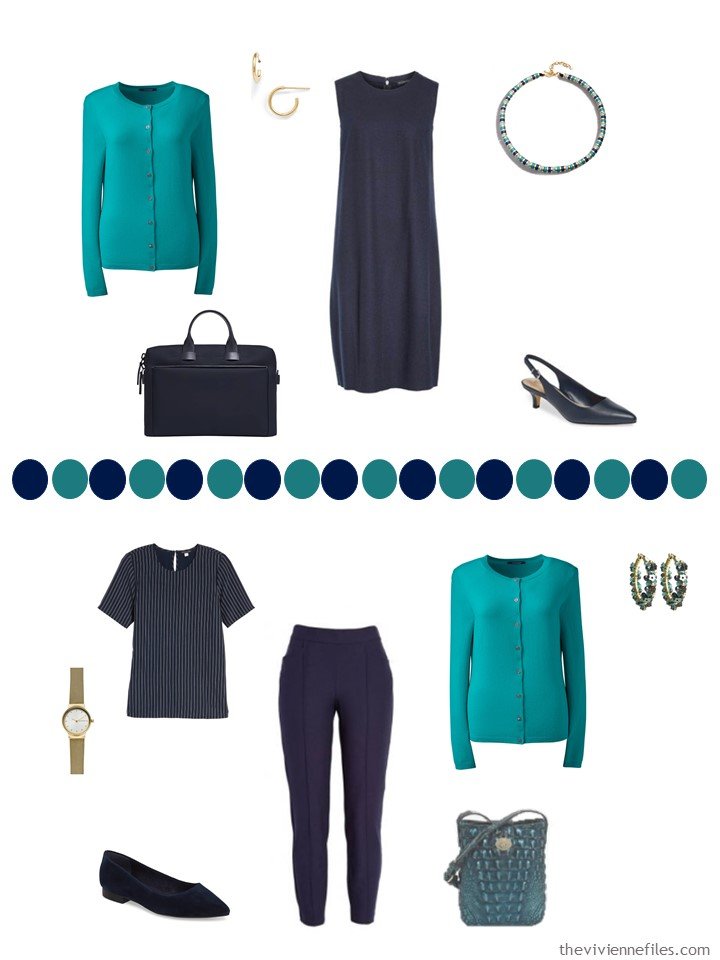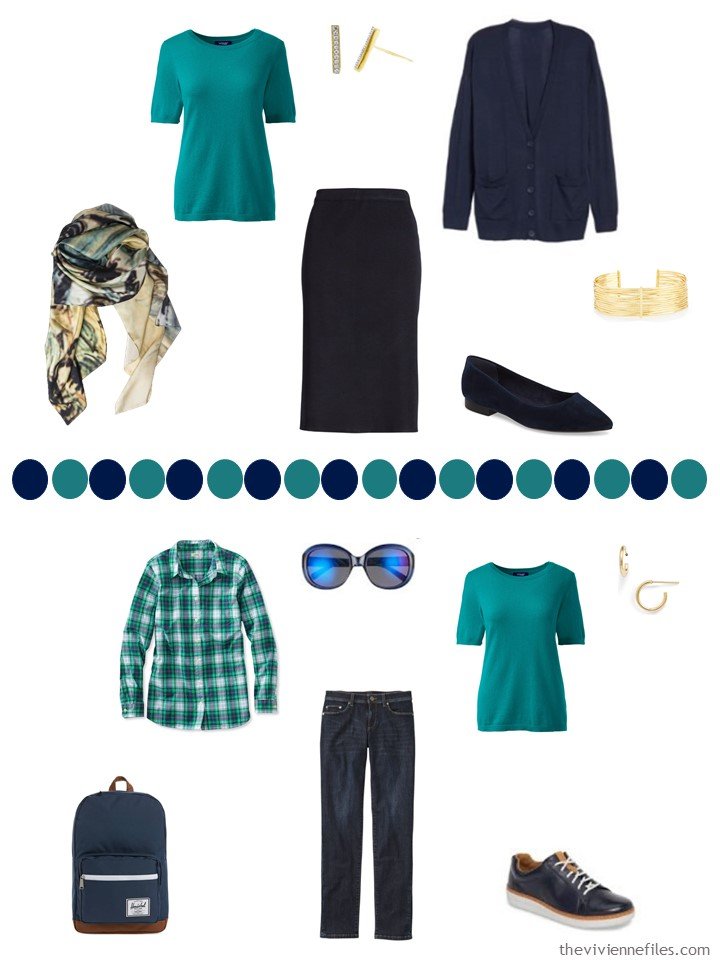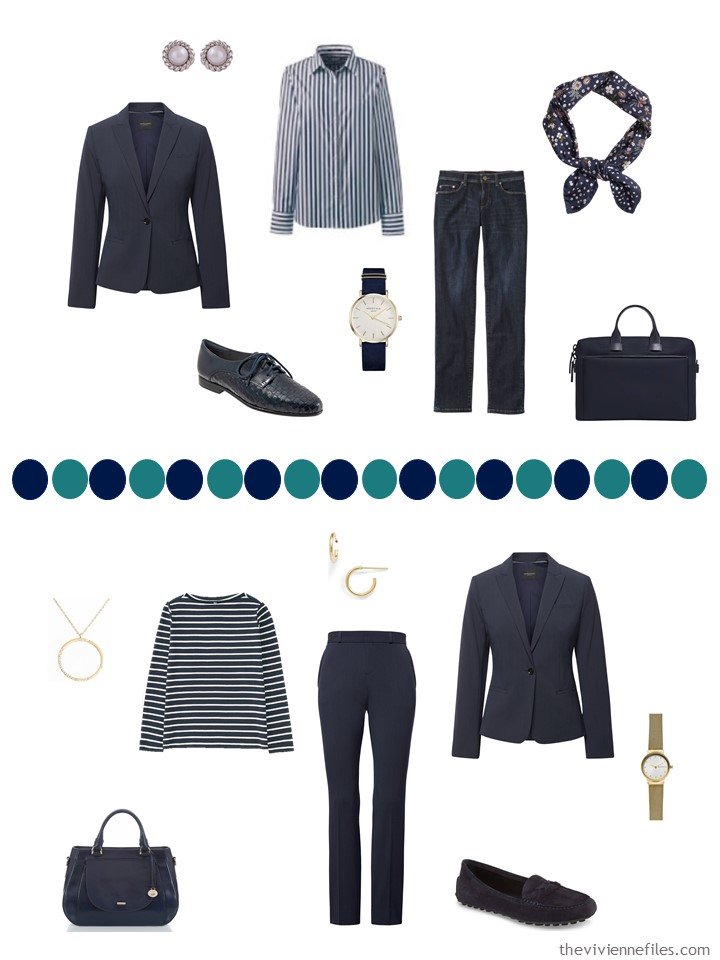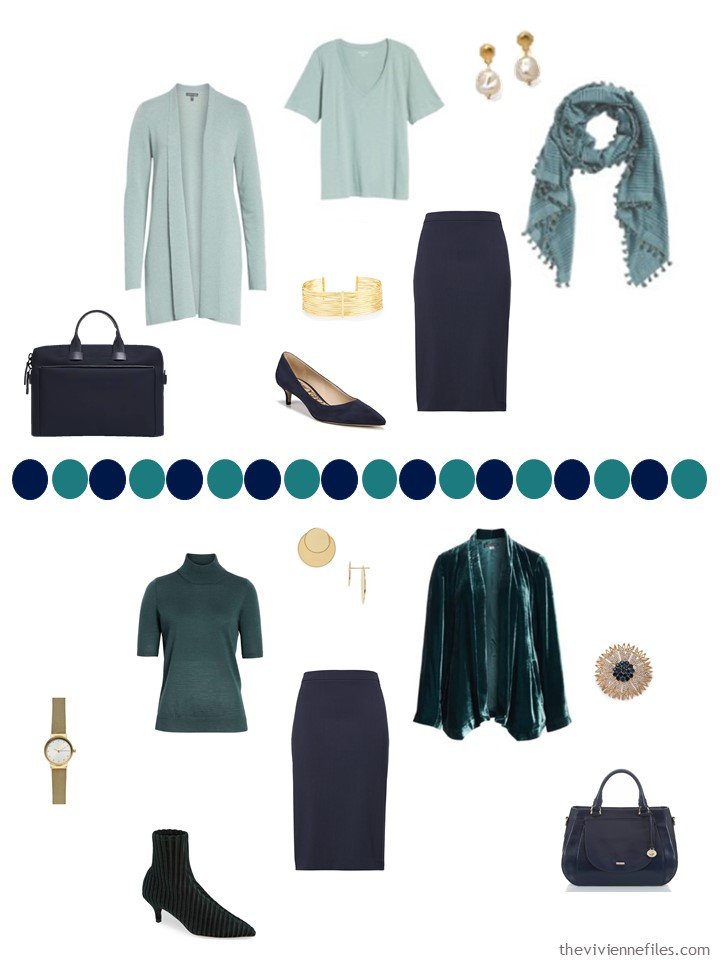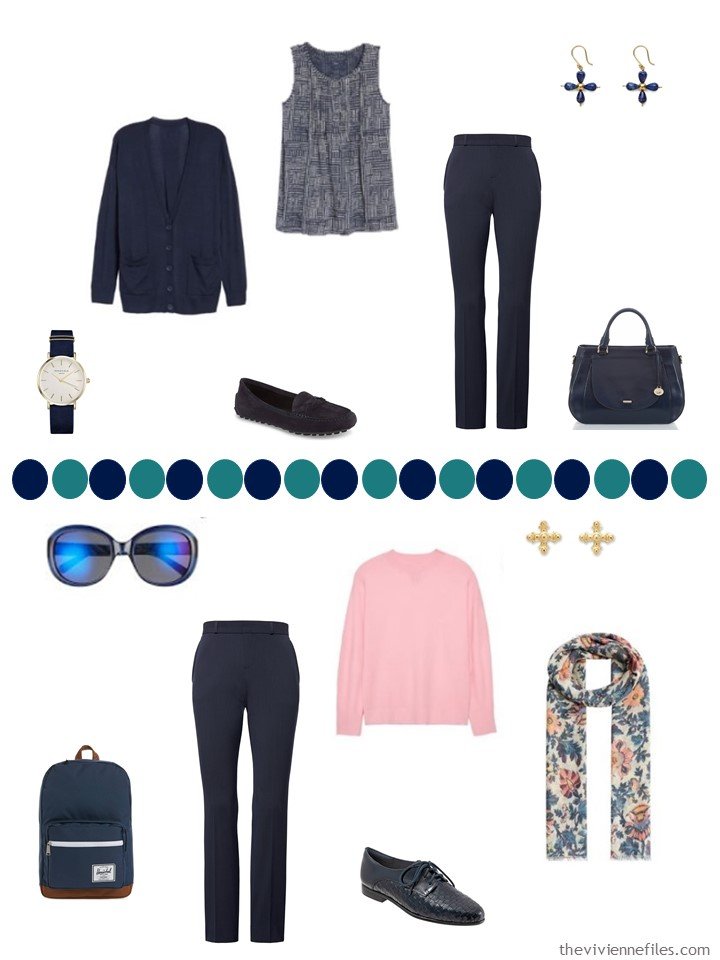 The next time you see a teacher with a group of students in a museum, check to see if it's her!
love,
Janice