August 24, 2018
Yes, I'm fascinated with this artist…
The Autumn Quarter Will Require Numerous Client Visits…
That's the title of the memo…
She took a deep breath, and looked at her computer, where the background was this calm, simple, but gracefully beautiful image: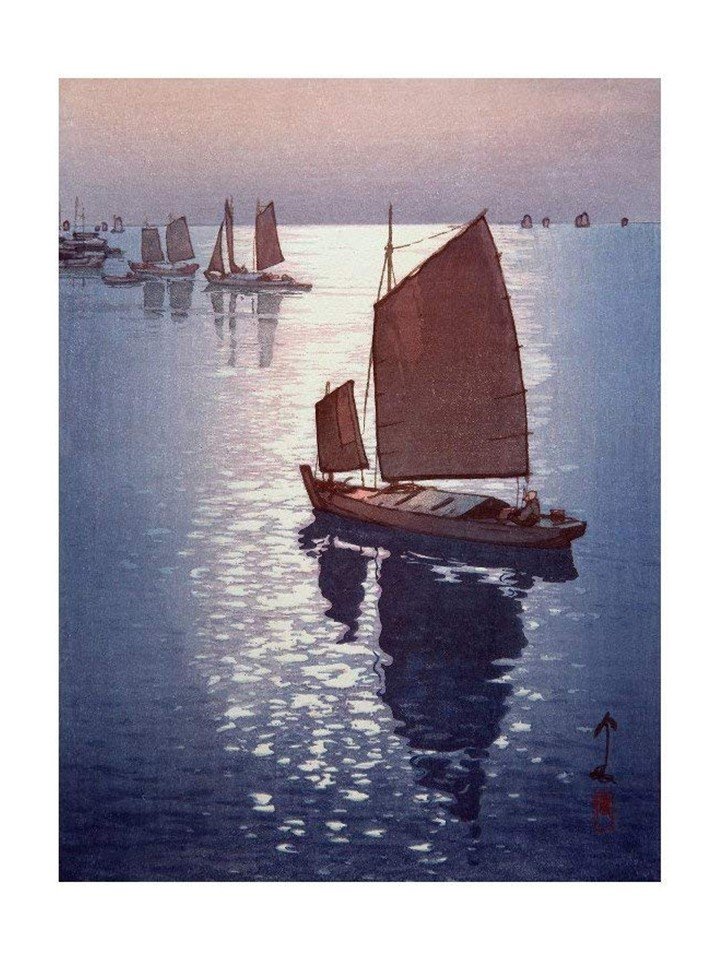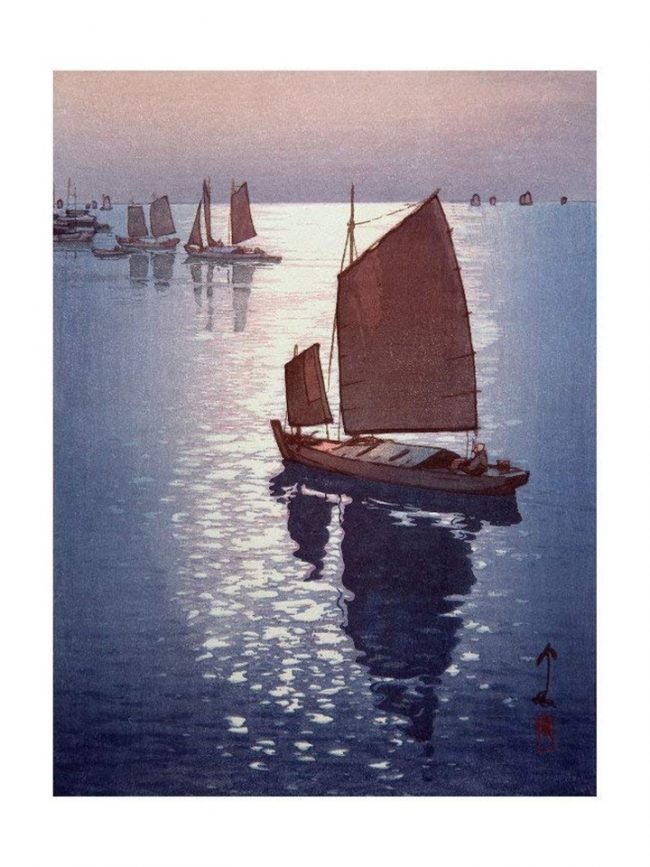 She knew it was coming. Their acquisition by a much larger firm has left many clients feeling uncertain, and visiting them to reassure them of the firm's commitment was an obvious answer. So she has a great idea… First, she decides on a color scheme and overall "feel" for all of her travel: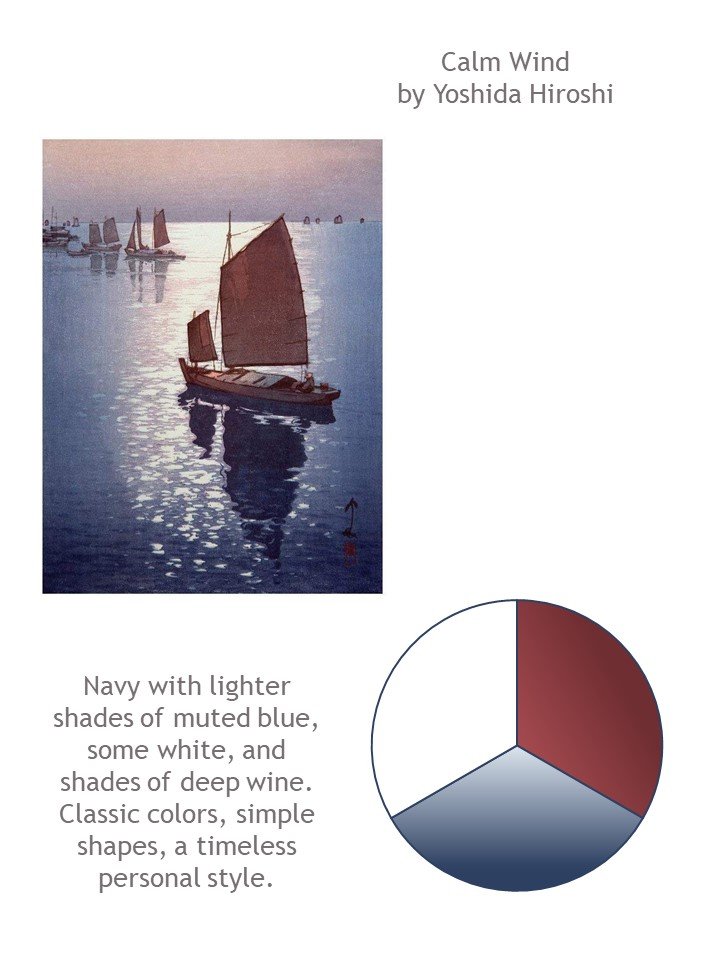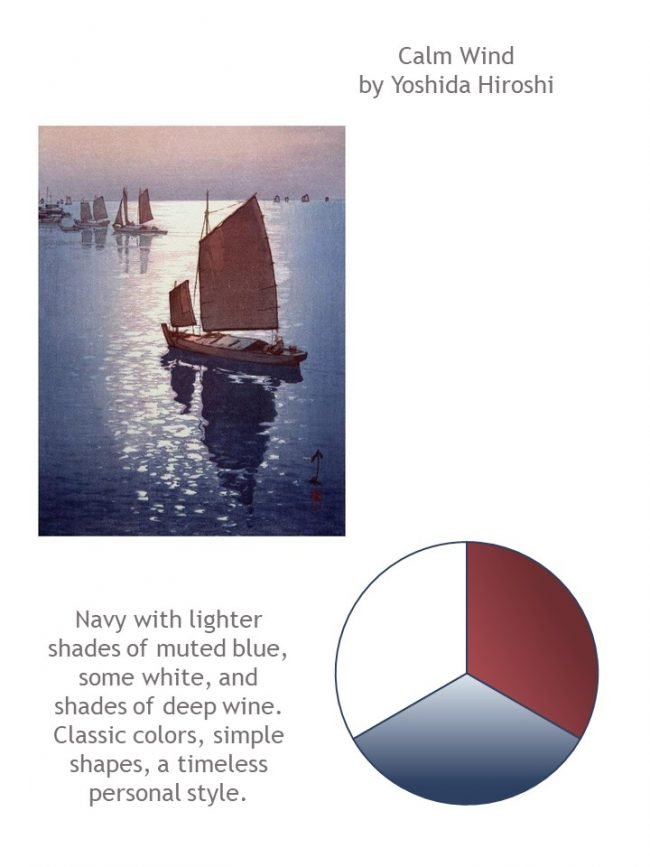 She's going to choose a Project 333 Wardrobe STRICTLY for her trips. Everything is going to be segregated in a separate part of her closet, and when she knows the destination and length of the trip, she's going to go STRAIGHT to her capsule wardrobe and pack from there. It doesn't matter if she wear her navy suit to visit every client on her roster… it's not as if they're going to phone each other and talk about her clothes!
Navy is always where she starts – her good suit, with a plain navy top, and her dark wash jeans. Some clients are suit people, some are jeans people…
Next, she wants options – a tweed skirt is perfect for the 2nd day in a dressier office, as well as a pair of velvet pants for those offices that will want to go out for a nice dinner:
She needs a couple of alternatives to her navy blazer, and a pair of nice shirts – definitely a classic white!
To finish off, she feel that she will want more to wear at those "in-between" offices where she wants to look nice, but not tragically serious! And sometimes, these business trips offer her the occasional bits of spare time…
She cleared out a section in her closet, found a dozen of her best wooden hangers, and assembled her travel wardrobe. She's pretty delighted with her selections!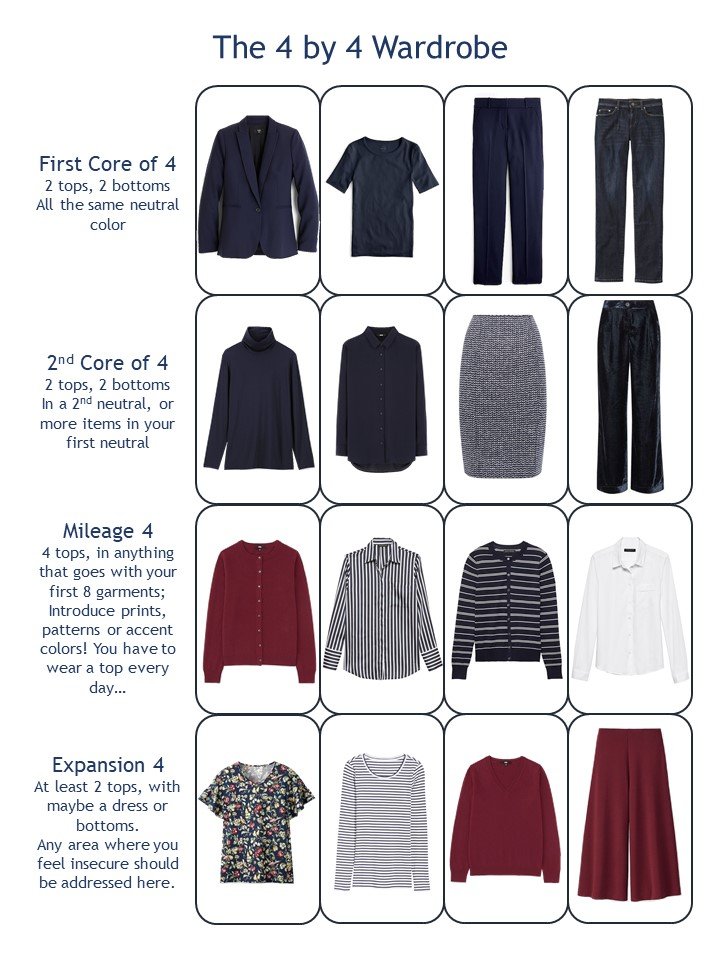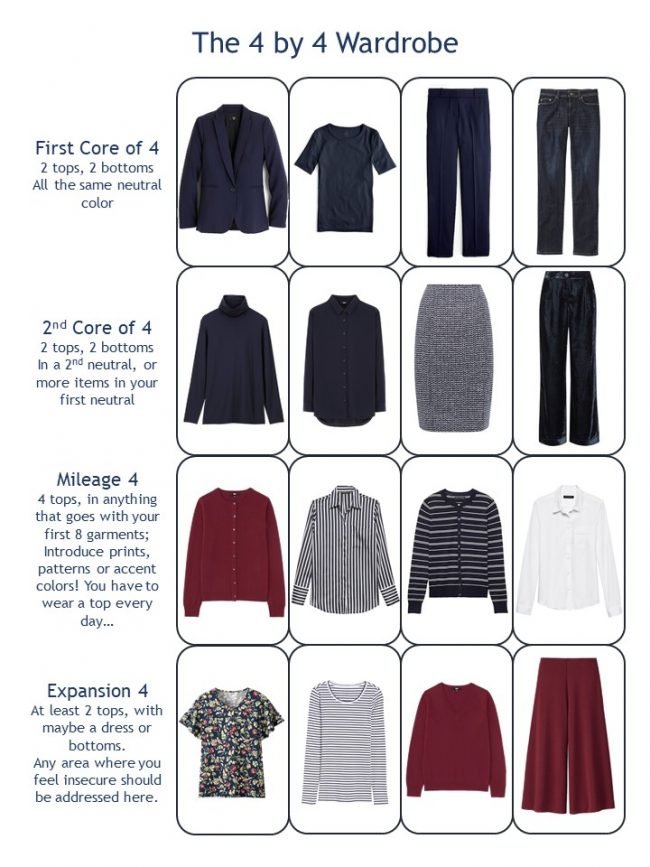 She's determined to choose her accessories ahead of time too – if she does this, she feels optimistic that she won't forget something essential when she's packing on a Sunday night:
She puts her accessories right next to her travel wardrobe; NOW, things look great to roll: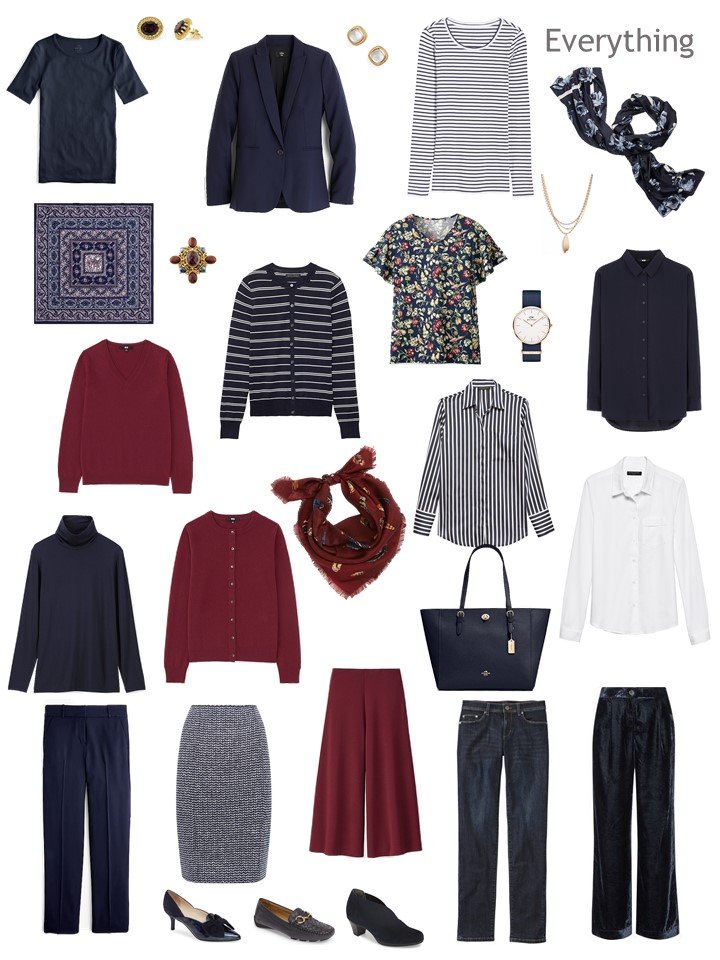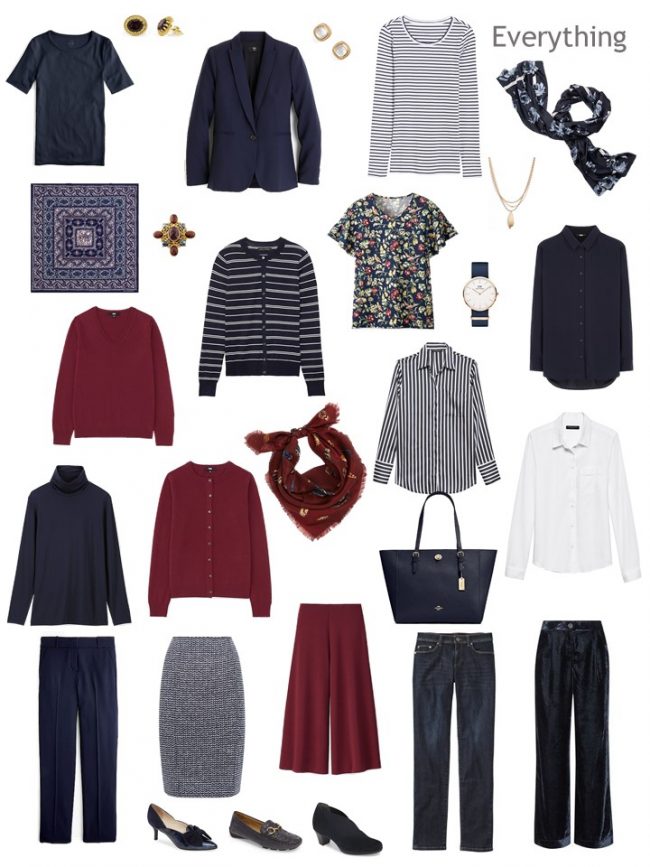 She sat down on the floor beside her "new" travel Project 333, with a notebook and her favorite pen, and started planning outfits. She wants to be ready ahead of time, and know exactly what she's going to pack for trips of various lengths. For the international 10-day extravaganza, she will pack or wear everything; for shorter trips, she can take as few as 2 garments…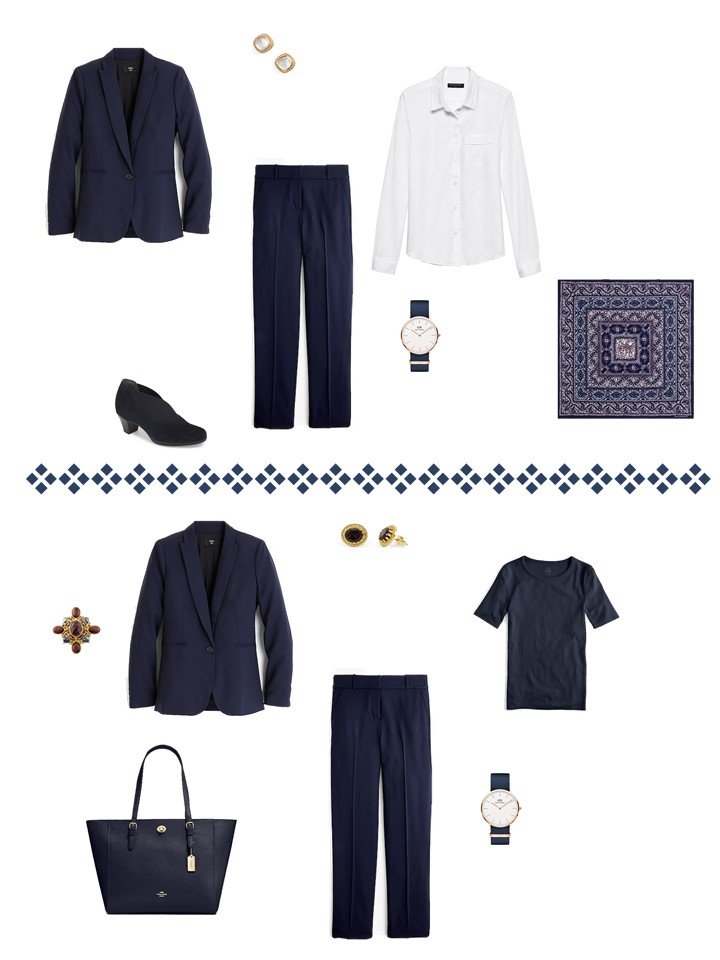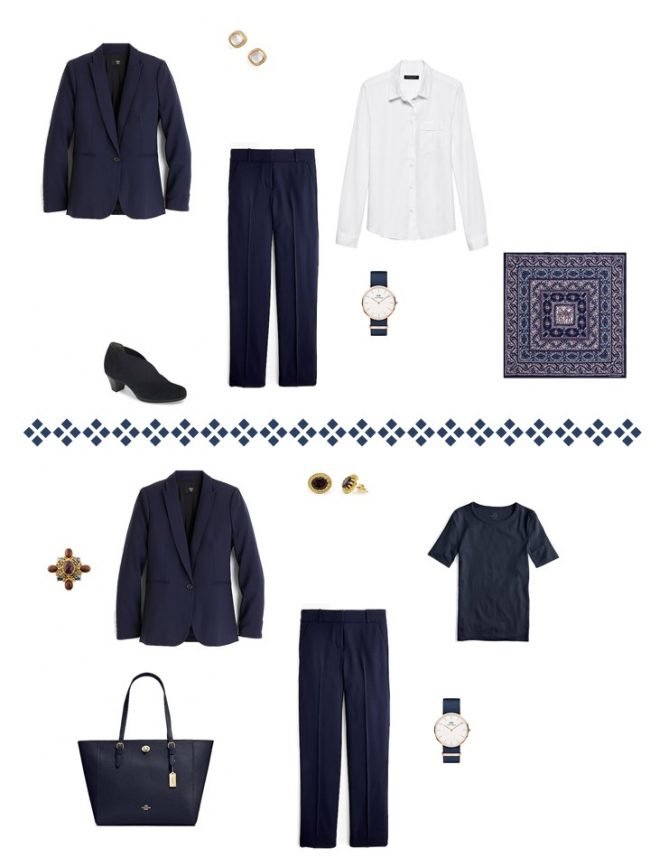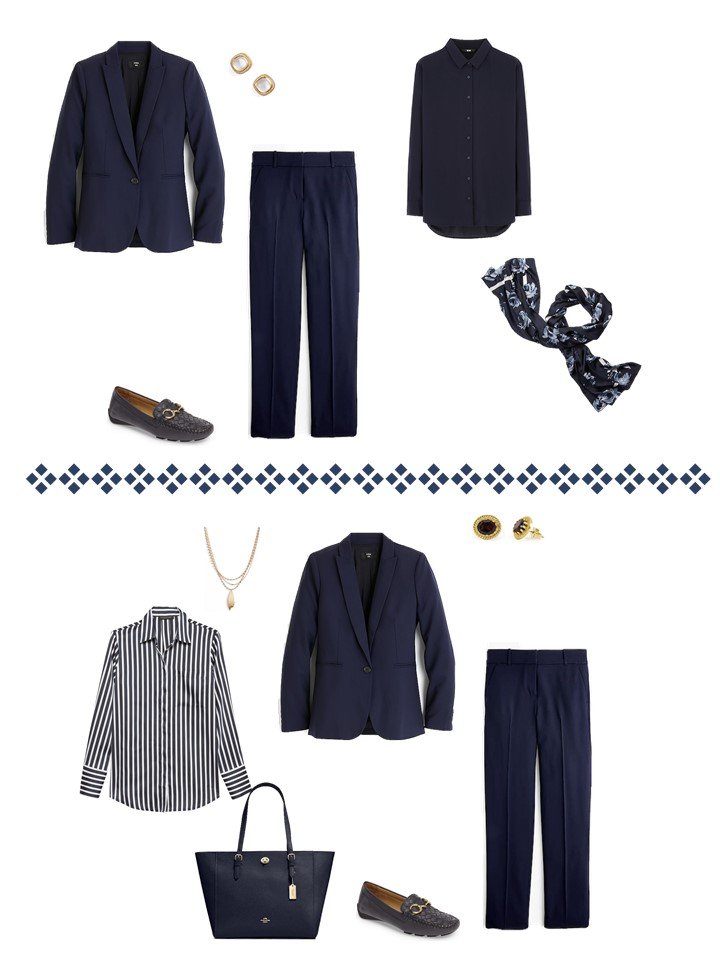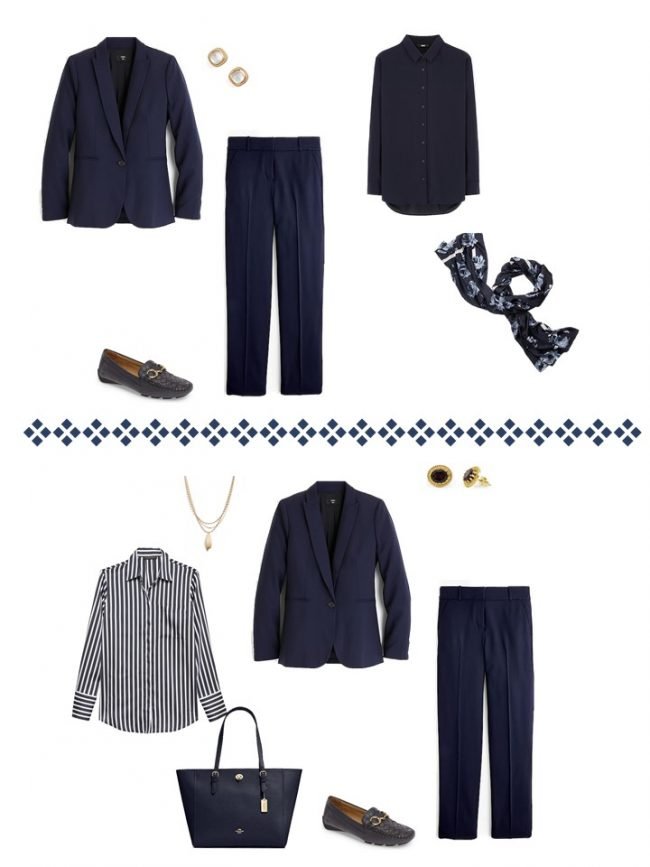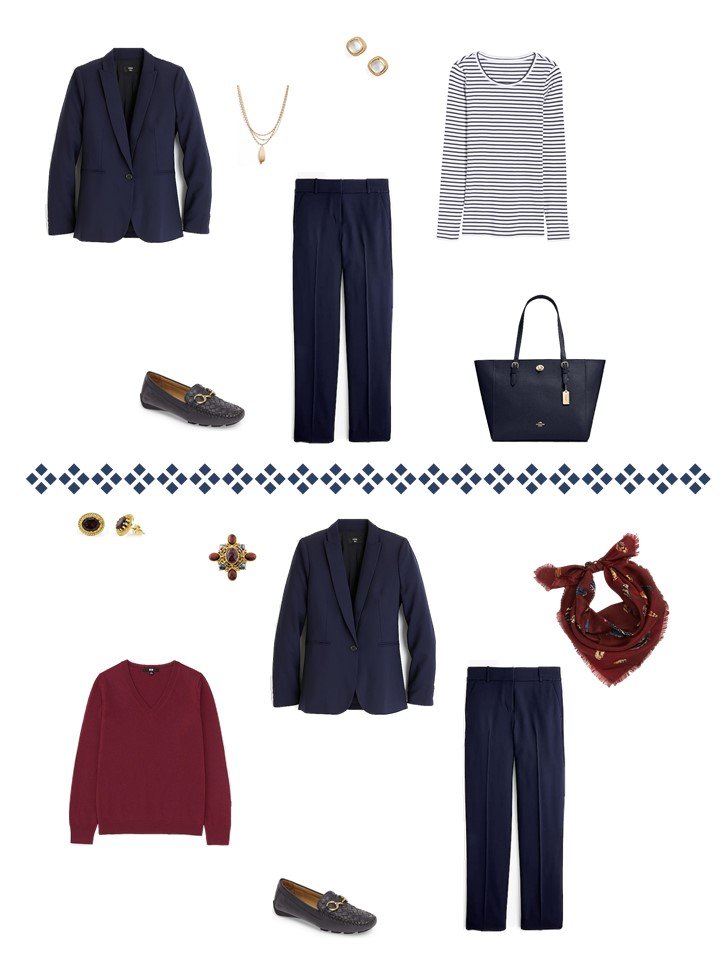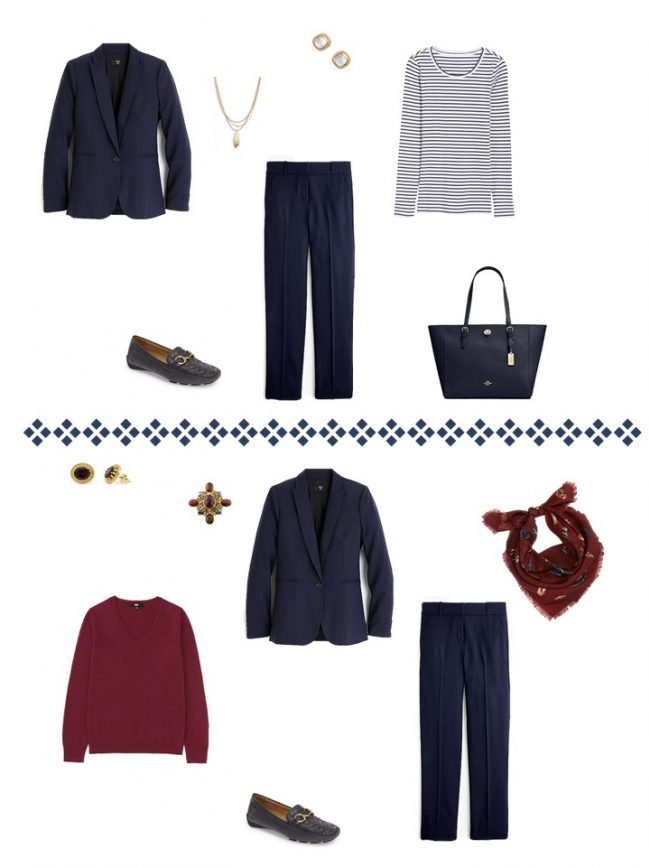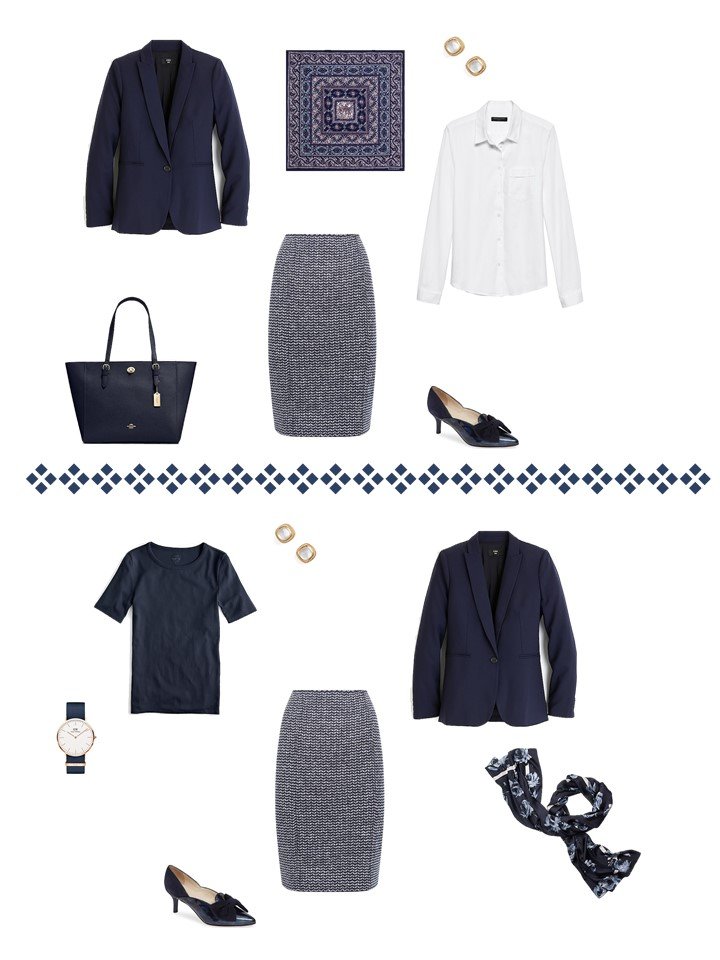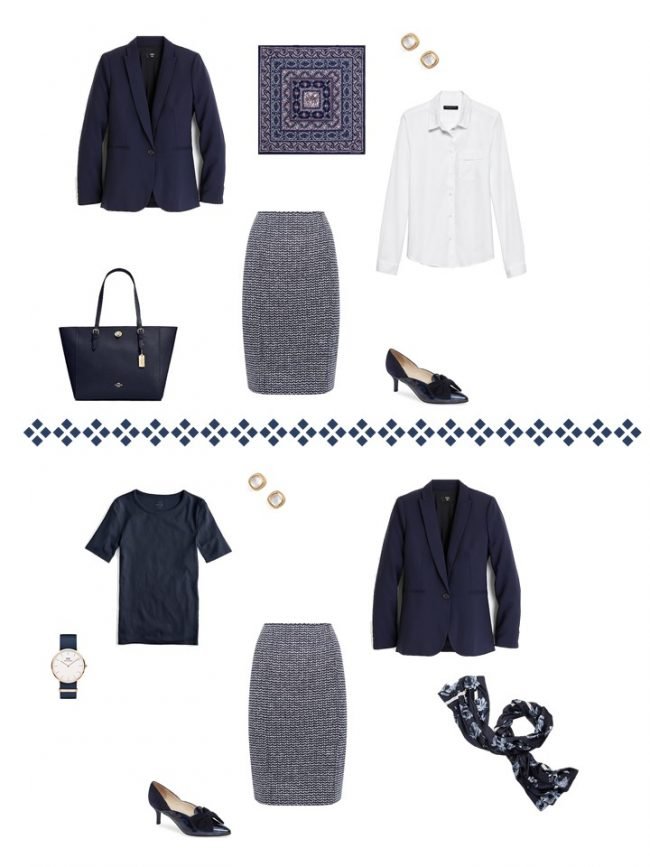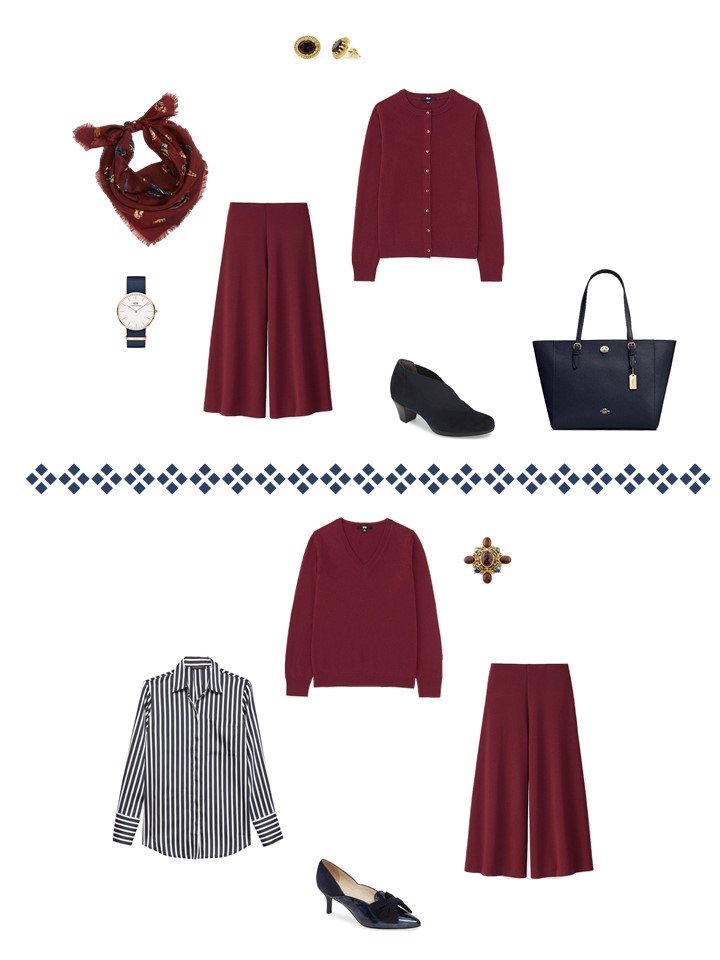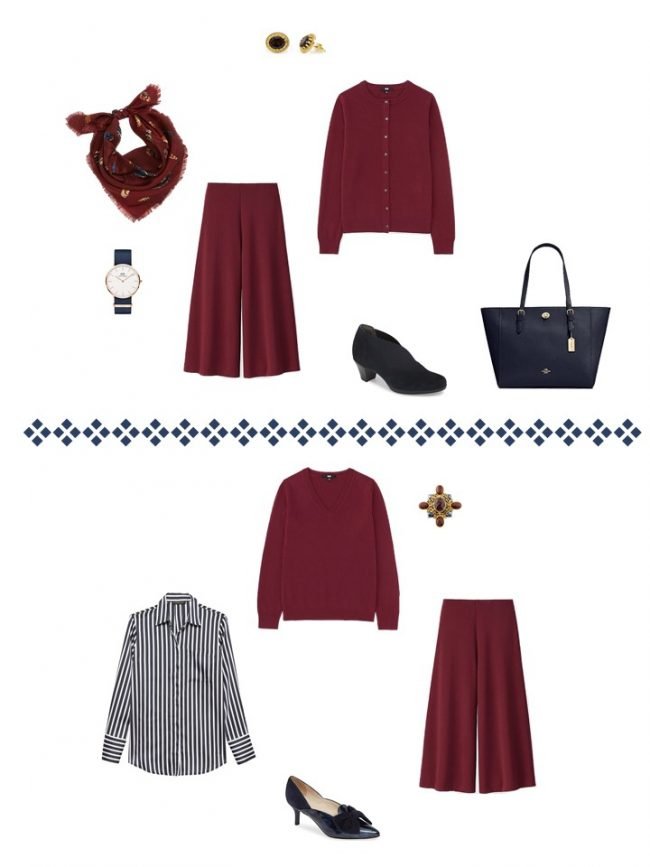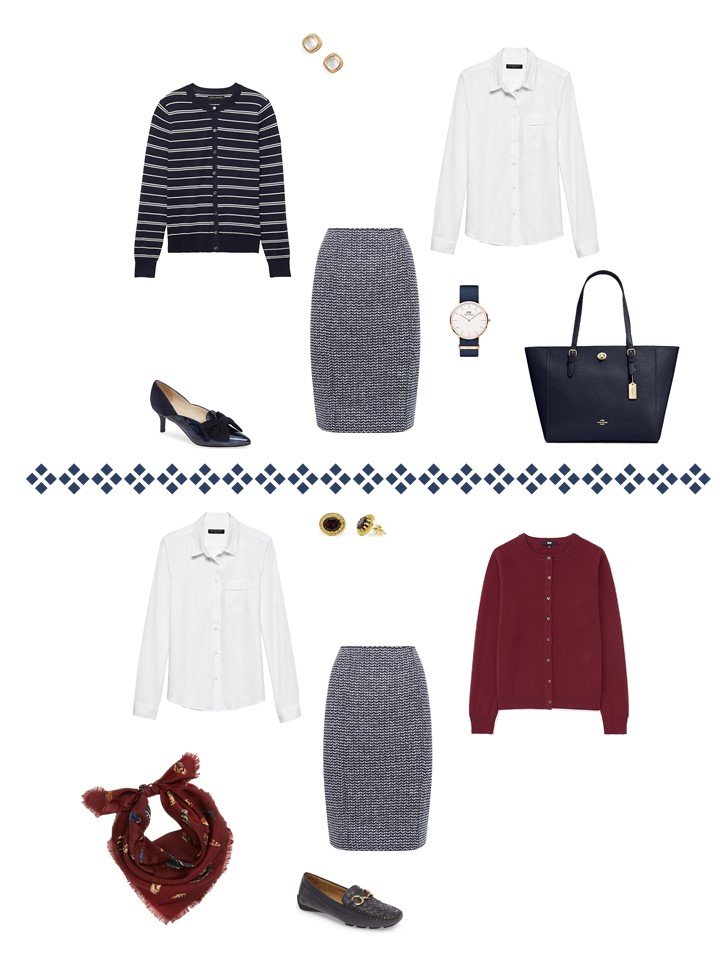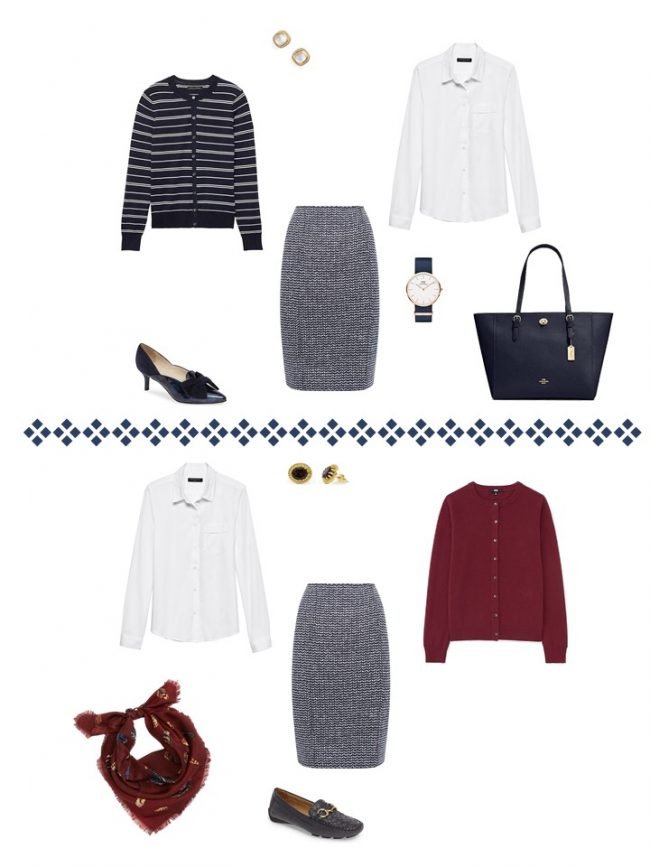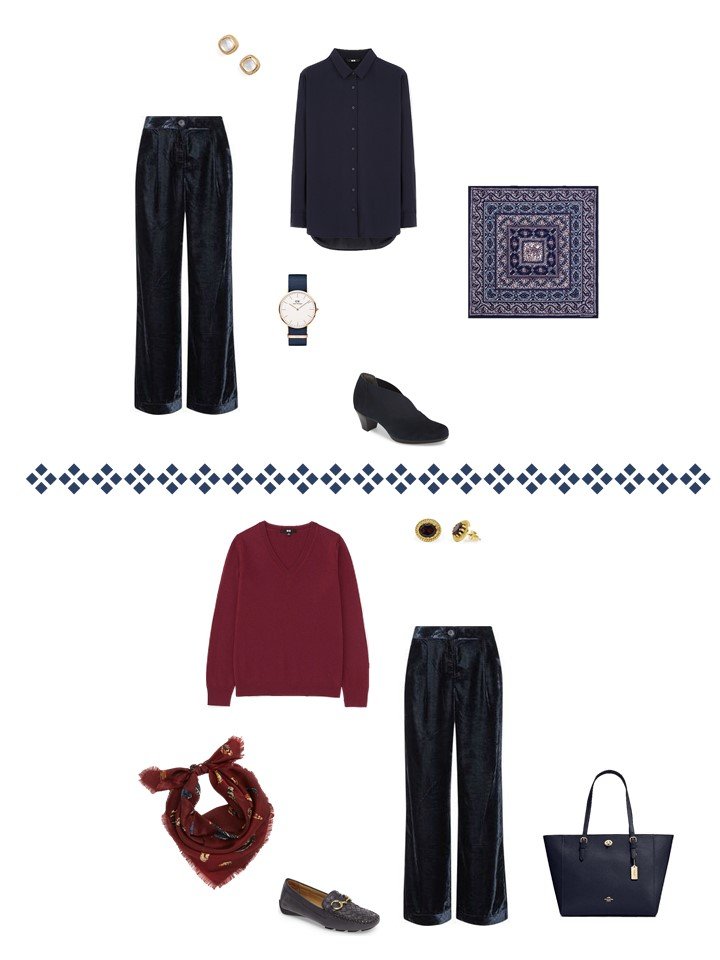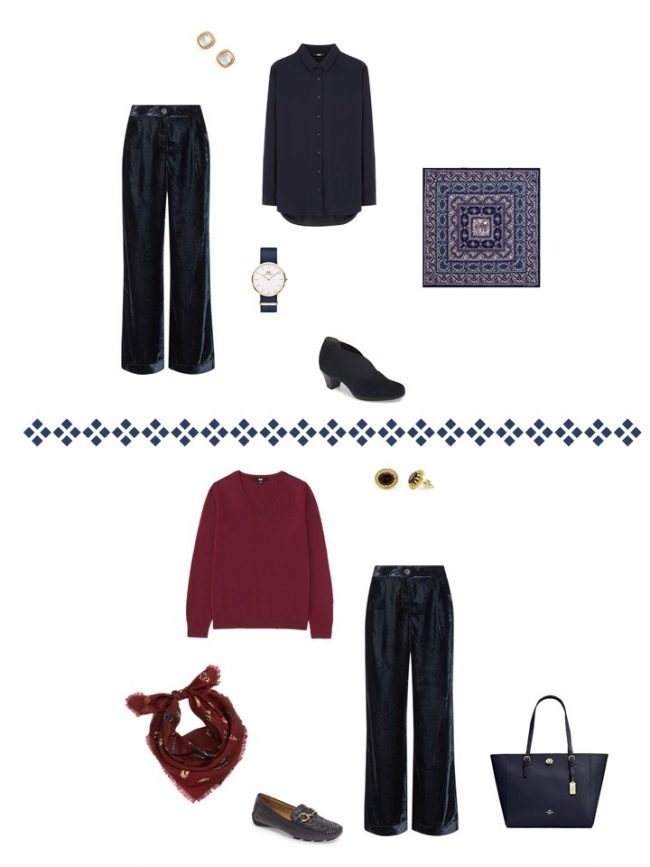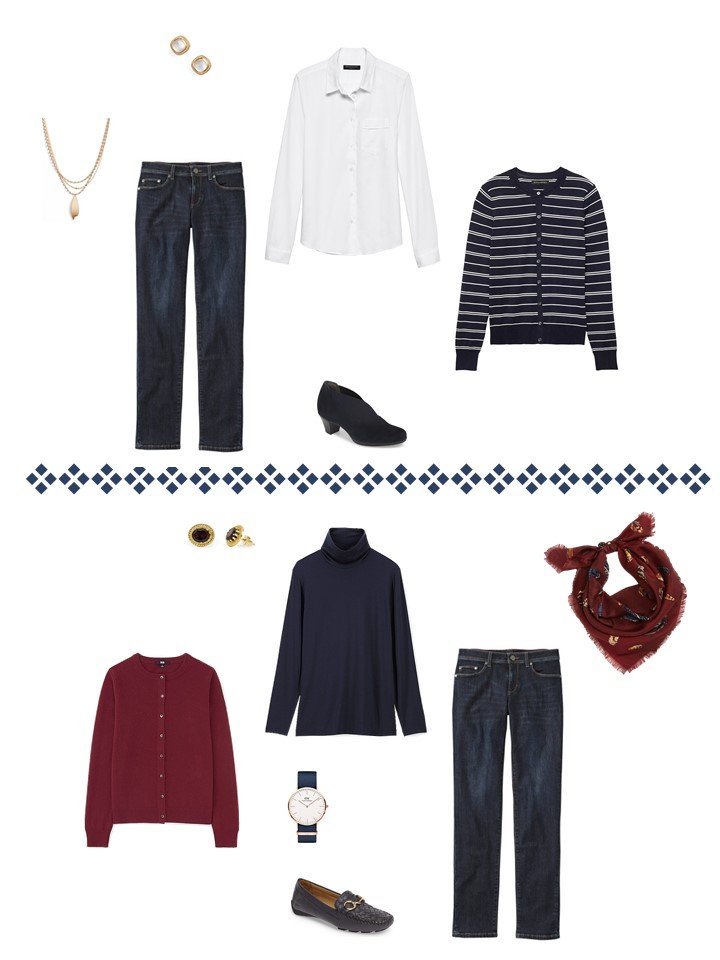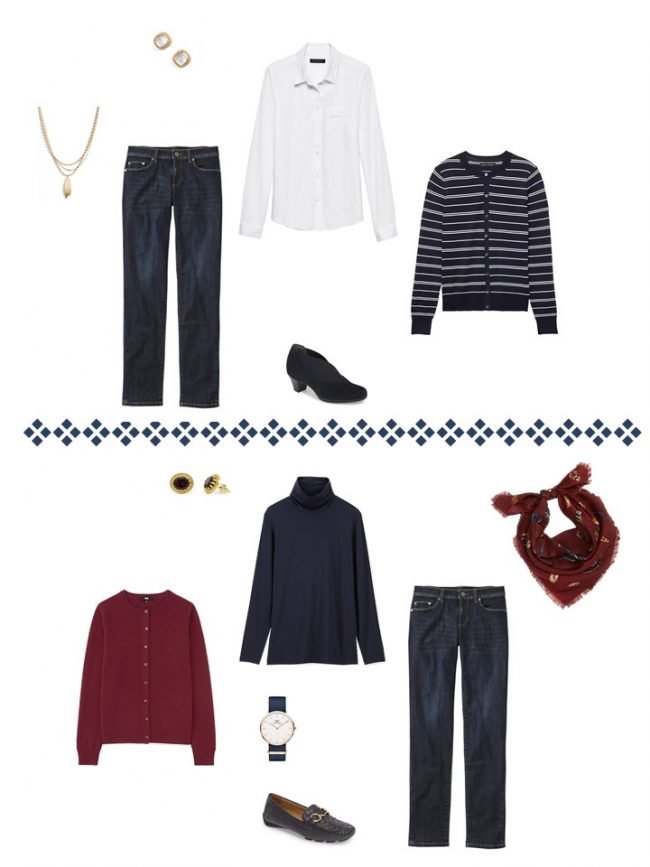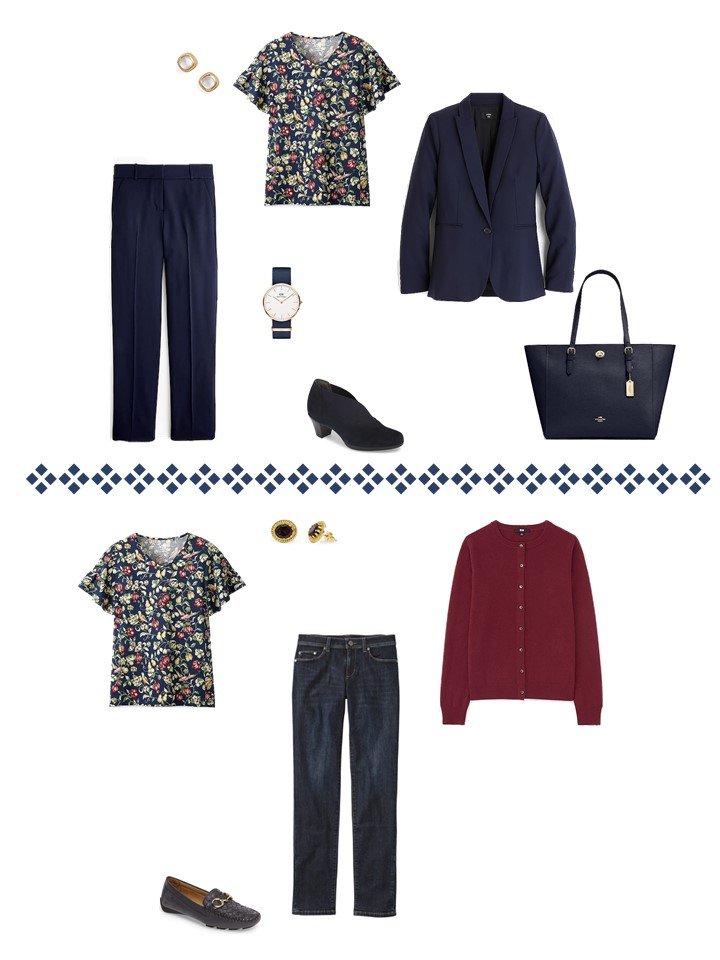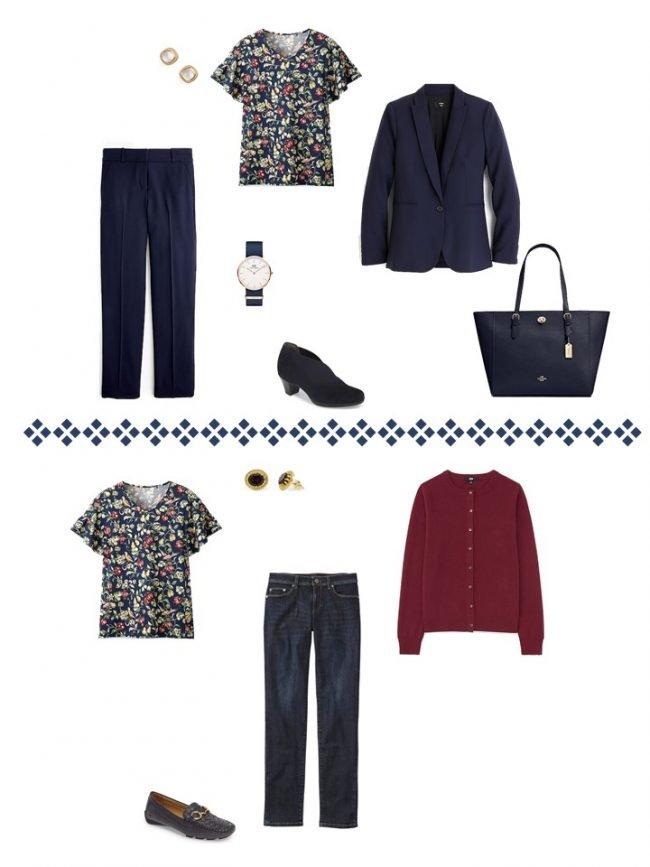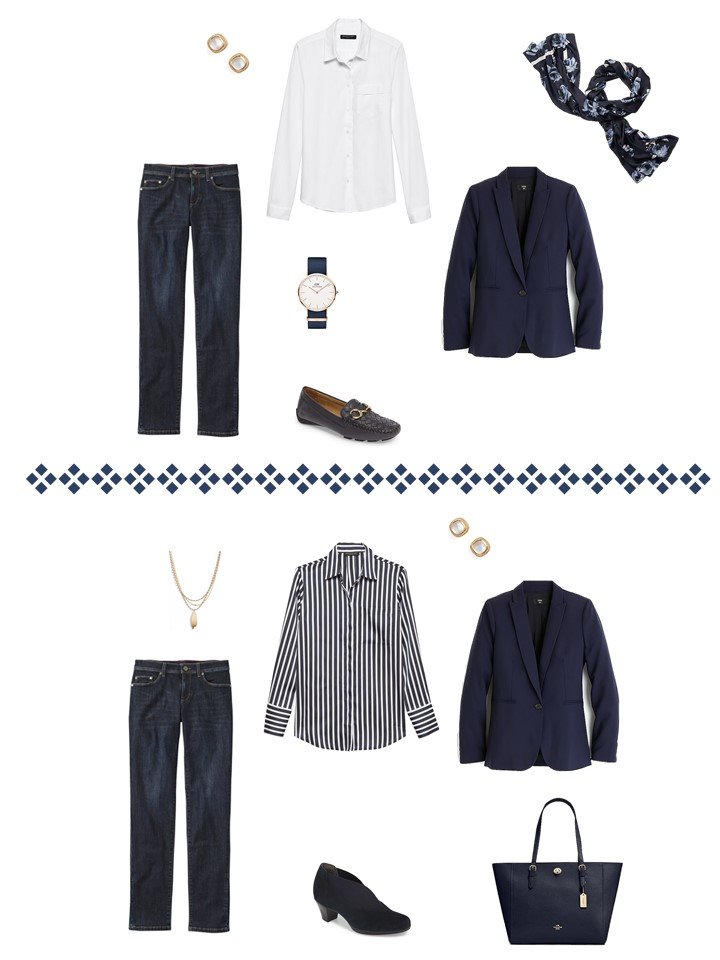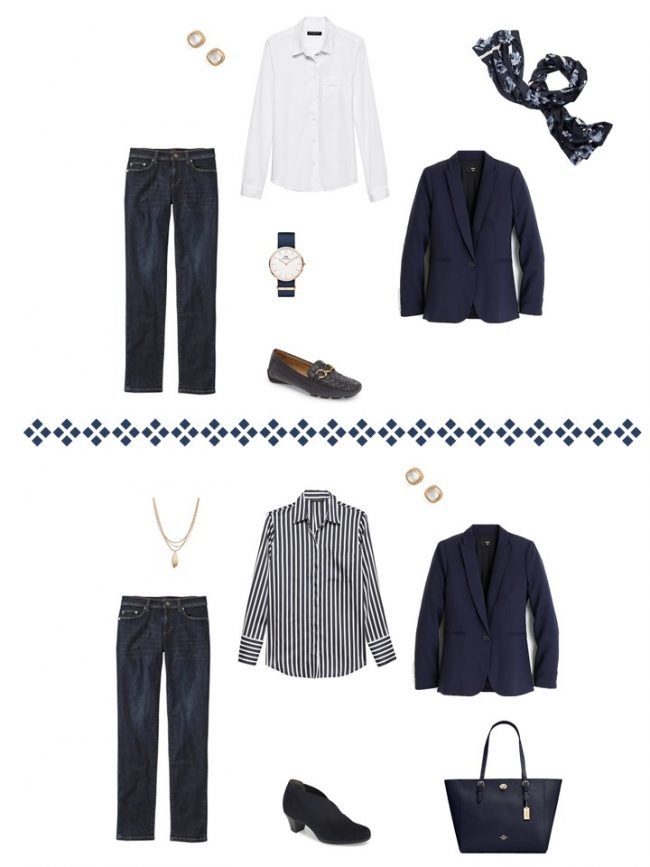 Now all she has to do is study each client's LinkedIn page, so she can remember the names of all of the contact people at each client office!
love,
Janice