May 4, 2018
When we left our heroine yesterday, she had assembled a tidy 9-piece capsule wardrobe, ideal for travel, or for those days when you just don't know what to wear:
In order to give our heroine a bit more variety in her wardrobe, I'm going to add a somewhat dressy blouse (which can worn with any of the pants) and a simple black linen top – perfect with black pants and any of the cardigans. A beautiful, classic pendant in her accent color can be worn with anything from a tee shirt to the loveliest dress…
Our heroine still has only pants in her wardrobe. For many people, that would be just fine, but I'm going to assume that we want to add a skirt, a simple but pretty top, and a pair of sandals… Warm weather dressing up doesn't have to be complicated!
From dressy to casual – and let's bring in some more white, while we're at it!
Never discount the potential of sporty shoes as a source of color…
With these additions, this wardrobe now as 15 pieces. If one were to travel while wearing 3 of the pieces, that would leave 12 to pack, which is a really nice size for a travel capsule wardrobe for a week or 10 days – maybe longer if you have access to laundry!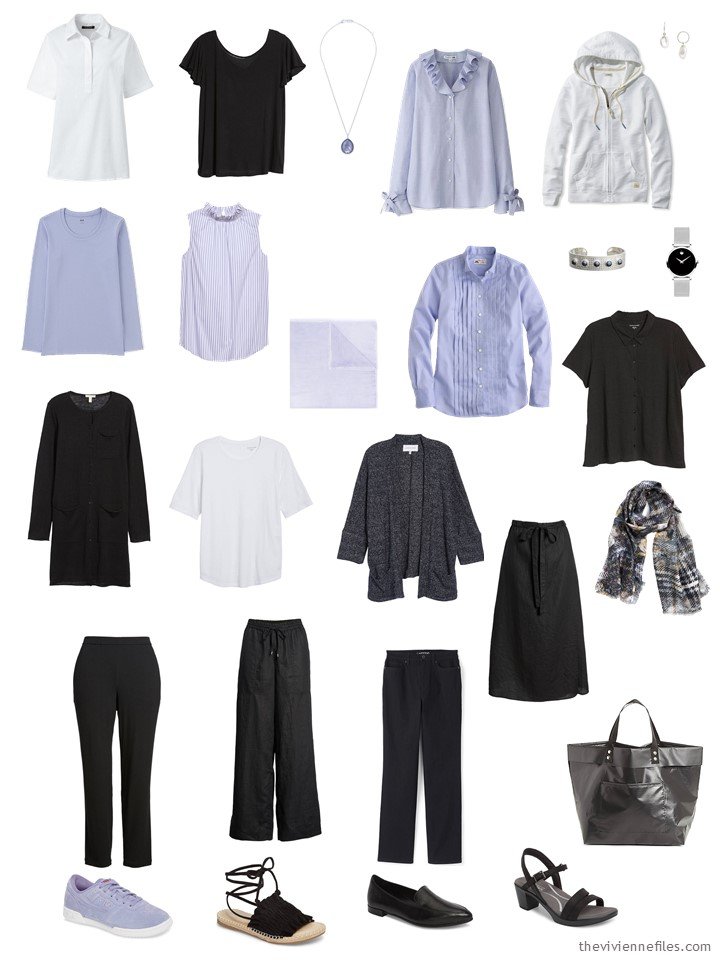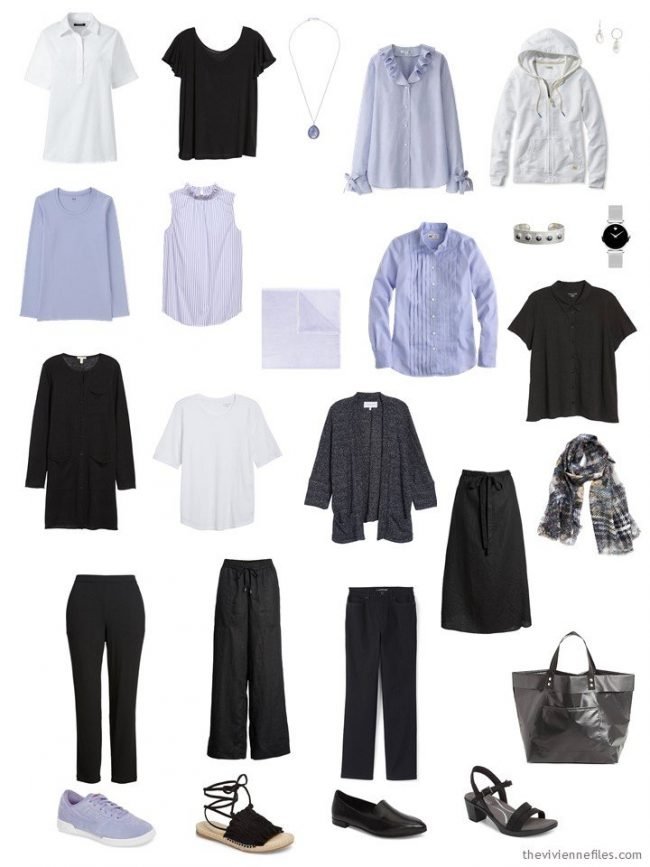 You're set for almost anything – short of running a marathon or attending a black-tie event! A range of dinners is easy to accommodate: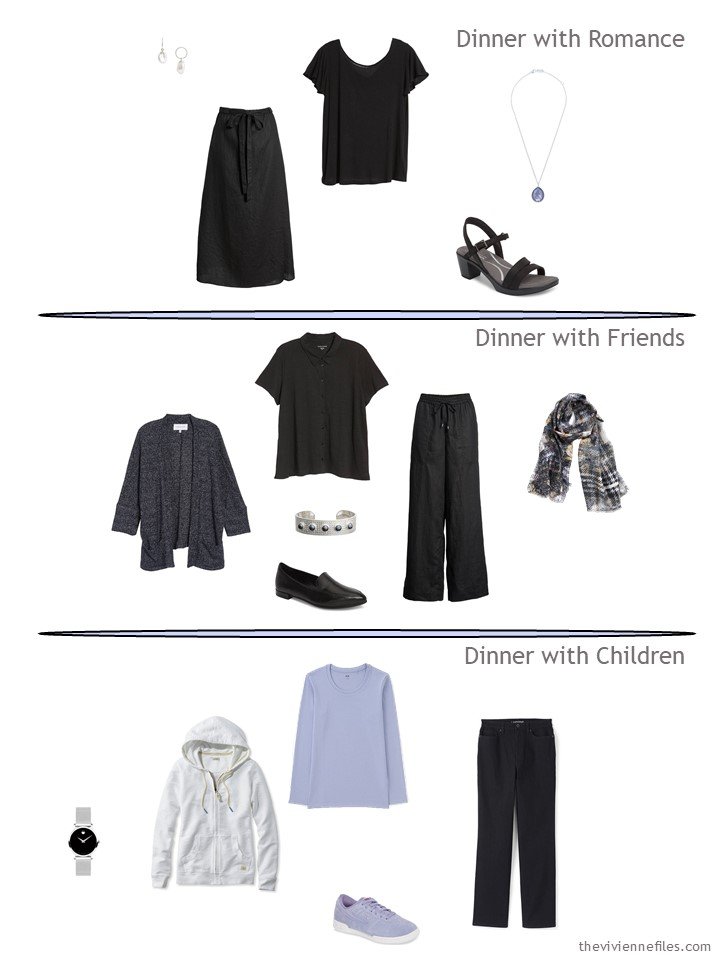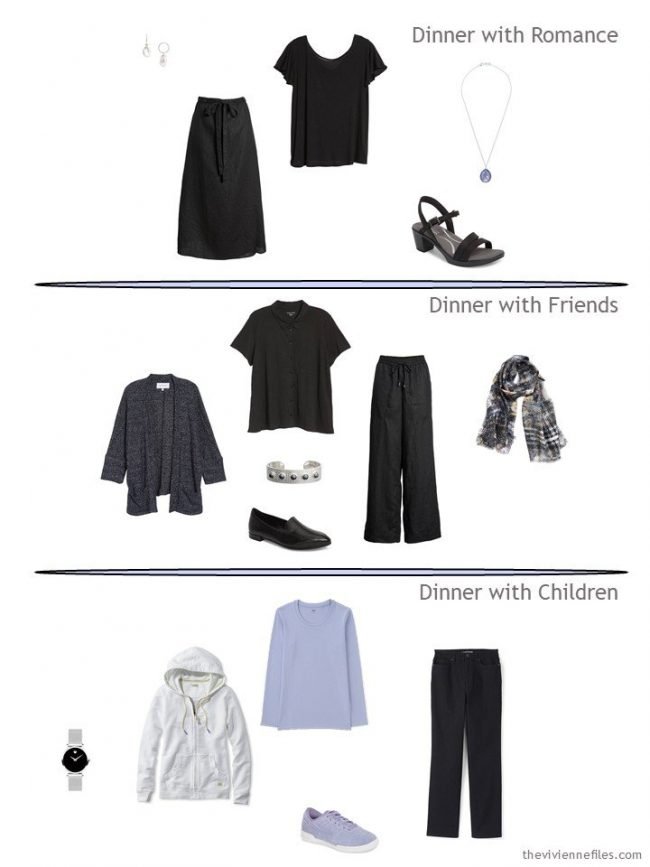 Tomorrow? A rain jacket, some rubber boots, and more accessories!
love,
Janice