I haven't done this for AGES, and it always feels like something that I need to think about at the turn of seasons. Now that warm weather seems to have finally arrived in Chicago, this might be what I should do in my own closet so that I have a solid capsule wardrobe ready for the fun to come…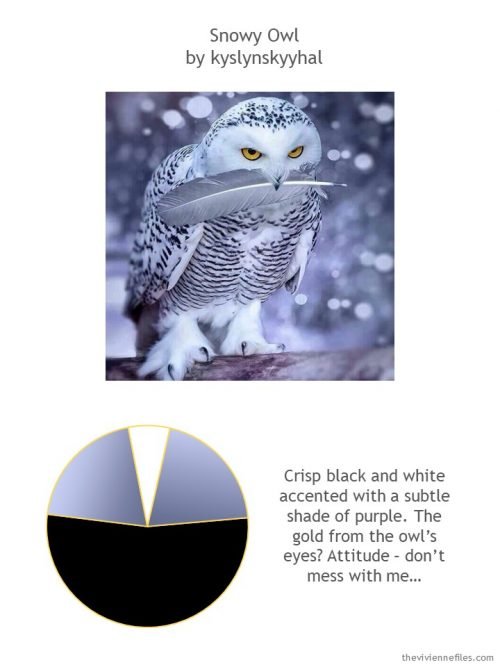 I will never quit believing that every woman (except those who only wear skirts and dresses) needs a good pair of pants. Nothing rarefied, nothing that has to be kept for "special" occasions – just something to wear frequently, in order to dress a notch up from jeans or (heaven forbid) leggings…
If you're really starting from scratch, the 2nd step gives you both a "suit" of sorts, and then a top that gives you a complete outfit. A really BASIC outfit, but think of it as the perfect base for all kinds of jewelry or scarves…
Let's bring a little bit of color into this wardrobe! And a pair of jeans… If you're not one to wear jeans, a different style of pants, or even a skirt, would be equally useful here.
If these were the only steps that you took toward a new wardrobe, it would leave you with a solid core of pieces: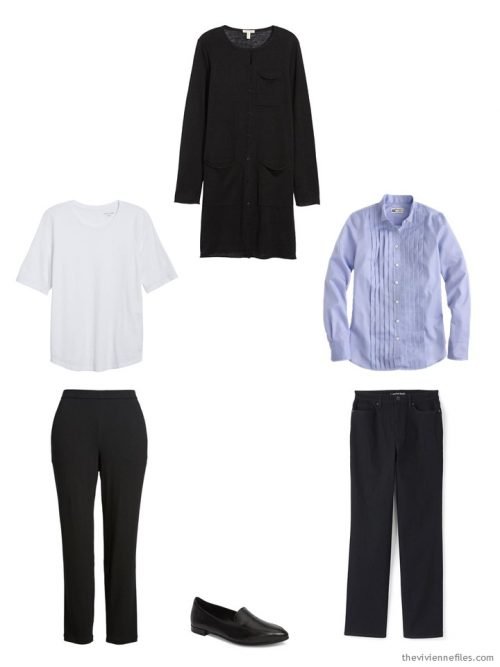 It's not an infinitely variable wardrobe, but there are certainly at least a few outfits to be assembled from these pieces!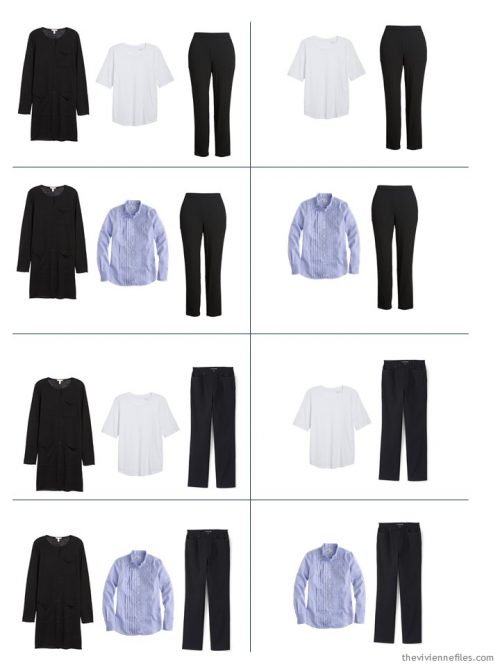 For the next 4 days, I'll continue to build on this until we've got a pretty solid capsule wardrobe. Should I look at accessories too?
love,
Janice