March 30, 2018
When we left Edith, she was deeply smitten with a gentleman that she had… encountered… at the resort to which she had been sent to recuperate from a recent illness
…So when one of her friends wrote to her that the resort was looking for a new hostess for the luncheon salon, she determined that she was going to get the job!"You're going to do what?"
"Well, it's only 5 hours of work (10 to 3) five days a week, AND I get a room at the resort for the season, and I get all of my meals provided, AND I get paid. It will be almost like being a guest there, except that I'll get to meet everyone, and I'll get paid to get a bit of exercise…"
Her parents are not convinced, but they recognize that expression on her face!
The job description says to be prepared to spend the night and tour the resort the 2nd day – the better to answer guest questions, she assumes. Since her family lives so near, she drives herself there – she's already feeling more independent!
She just can't get this image out of her mind: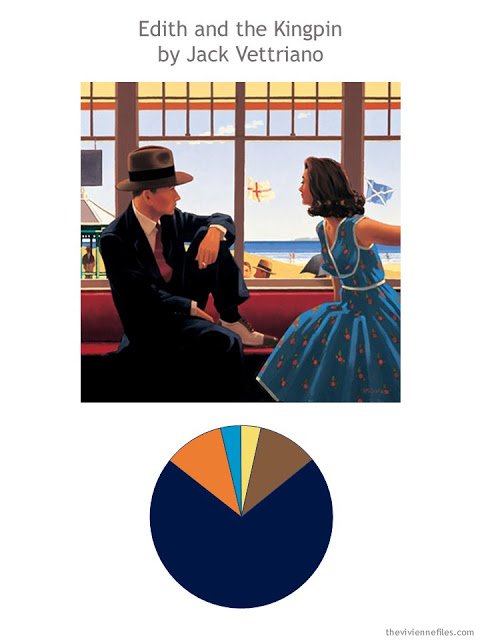 She feels quite clever to be wearing brown leather accessories… She suspects that her mystery man would approve of this slight bit of daring!
After her interview, she's going to go for a long walk along the beach! And for the tour, she's going to wear PANTS. It feels a bit risky, but she well knows that there are areas of the resort where a dress or skirt would NOT be suitable…
She's feeling very confident…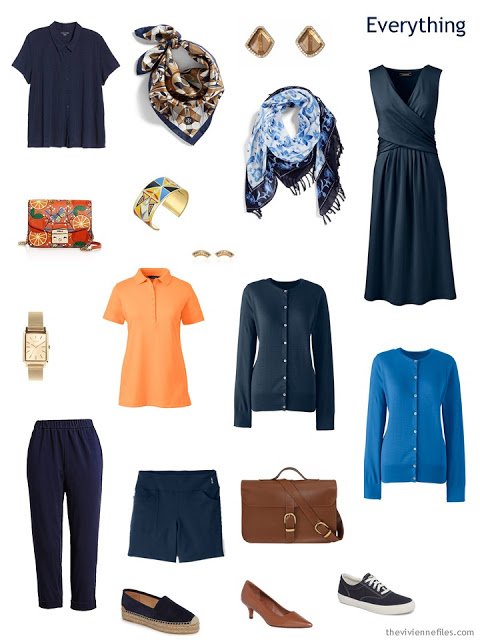 She has her outfits carefully planned, but she knows that if she gets to stay for another day, she'll still be able to dress with ease.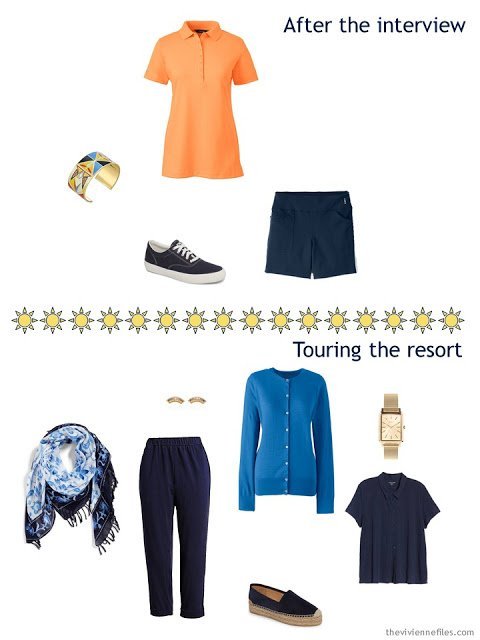 She wants to always look nice, just in case she runs into him…
love,
Janice
p.s. should I visit this again, assuming (of course) that she gets the job?