March 13, 2018
I have to admit, this might be my favorite color. Most shades and hues of purple are way up on my list… and since my favorite flowers are lilacs, hyacinths, and violets, it all sort of fits together!
These 2 garments work well together or separately, the earrings and scarf blend nicely, and what wouldn't you do for THAT BAG??? What a fresh jolt of spring this brings to the timeless grey and white…
If you start with some nice, casual piece in grey and white, you're in a good place… (this is the wardrobe from last Tuesday, of course)
You've got all sorts of ways to get dressed: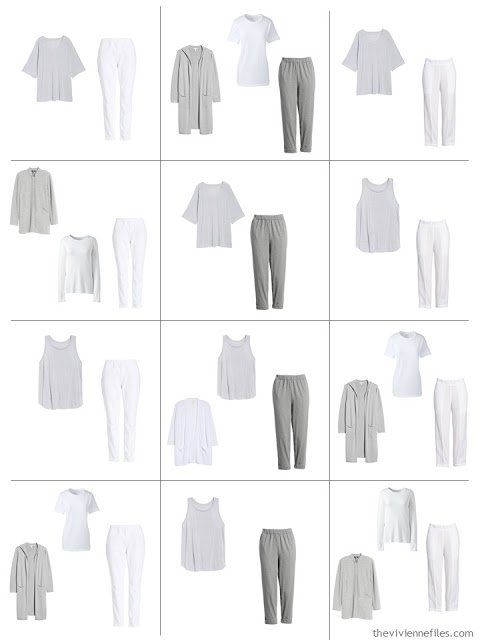 Adding that dash of periwinkle gives you more choices, of course, but it also really changes to overall mood of this wardrobe: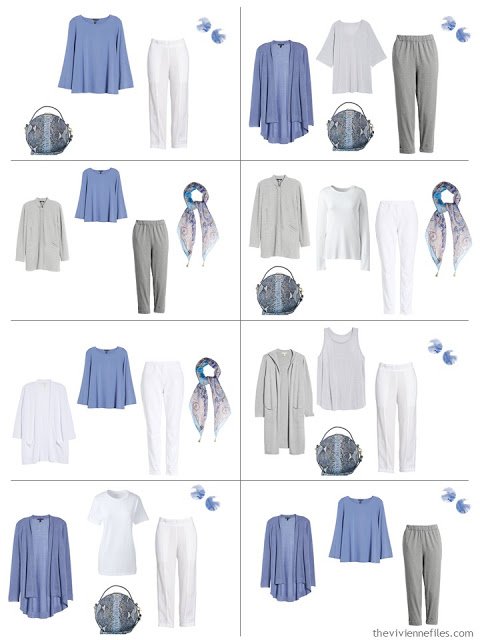 The emotional responses that come from colors, and color combinations, is fascinating, isn't it?
love,
Janice