March 12, 2018
I don't think I've ever pointed this out specifically – your French 5-Piece Wardrobe doesn't have to be all one color! It probably should all go together, if only to make wearing it easier, but 2 colors that are beautiful together could be a great idea…
Imagine that you've already pulled together your camel and ivory Common Wardrobe for spring…
Yes, this is the same wardrobe from Monday the 5th – and the shirt is NOT (at this very moment) sold out… You would already have a good many ways to get dressed in the morning without really even thinking – that's handy when you're in a rush, and distracted!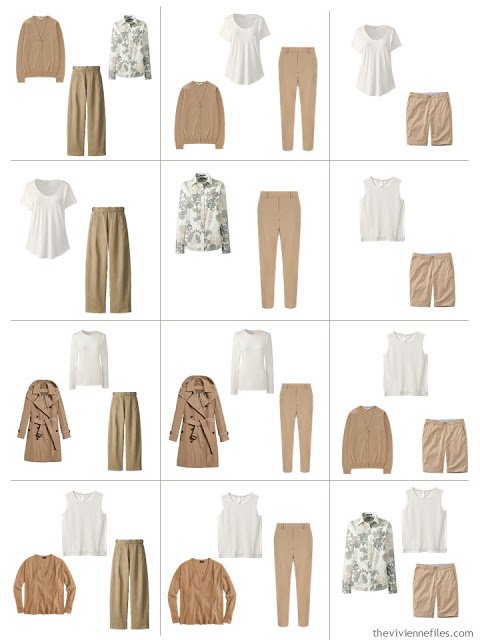 When you add just the 5 new items you purchased for spring, your options expand a LOT, and you still don't have to do a lot of "matchy-matchy" work to get dressed and look nice….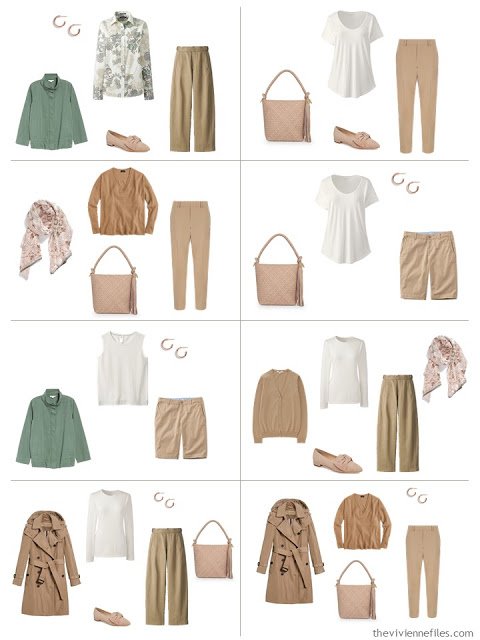 Tomorrow I'm looking back to the grey and white Common Wardrobe wardrobe for 1 last Springtime French 5-Piece Wardrobe….
love,
Janice