It doesn't surprise me that this post was high up on the list of all-time favorites – it's a perennial topic for The Vivienne Files!
Remember 3 and a half years ago, when I built SIX separate wardrobes, from scratch? This was the first post of that series…
While these aren't the most creative or unexpected color palettes imaginable, they are certainly timelessly classic, which is a pretty good thing!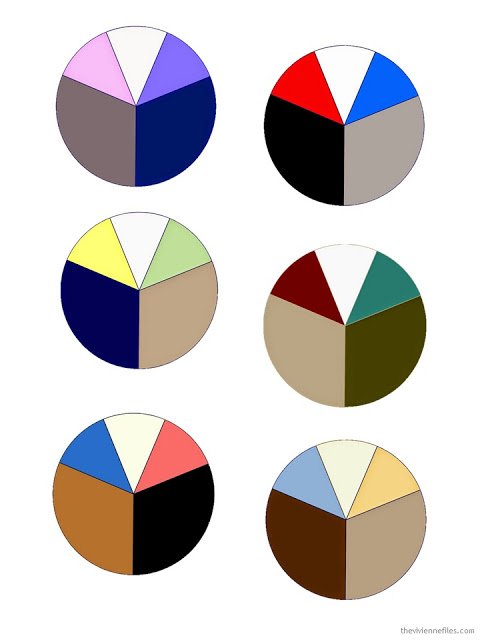 I have to admit, after all this time, and after looking at all of the colors with which we've worked, I still love black and white with just a touch of red or bright blue… I'm old-school!
love,
Janice