February 21, 2018
Yesterday she managed to wrestle her wardrobe into shape
,
so today she want to be certain that she has enough accessories. She's not mad about having tons of stuff, but it is pretty important to have at least some appropriate shoes! Her color palette looked like this when she was finished: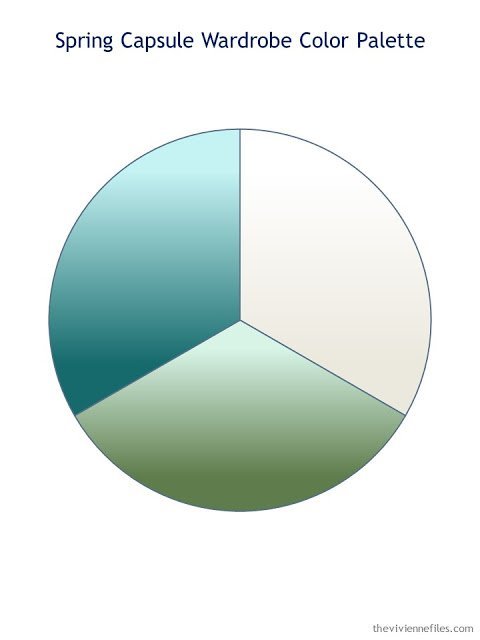 She thought for a bit, and chose gold as the metal color for her jewelry (maybe just for this season – who knows?)
And she's going to rely a bit on navy as a "cooling" influence on her
wardrobe, as she moves away from those warm olive-ish greens that made her feel drab. So she drafted a 2nd color palette, like this: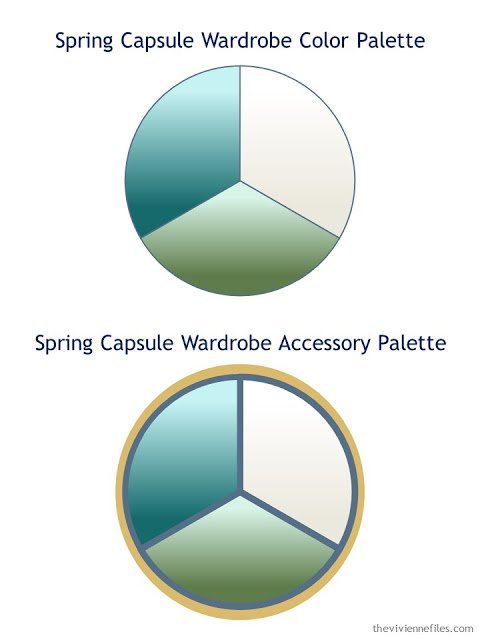 Now
that her colors are all settled, she things for a minute about what
she's going to look for in her closet, and then buy if she comes up
empty-handed at home…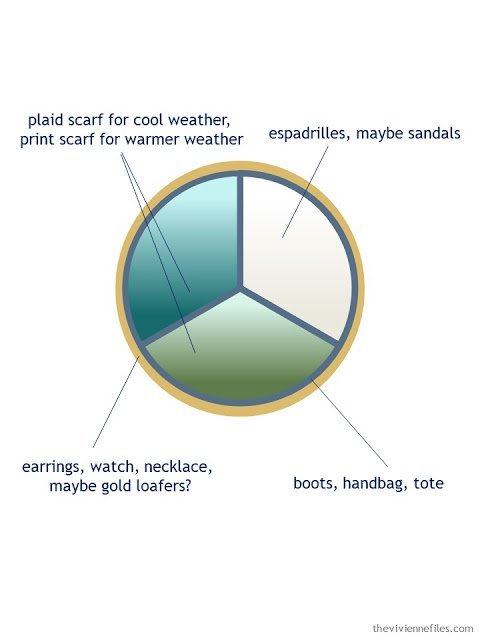 For reference purposes, this is her spring wardrobe:
After a bit of digging, and a little bit of patient shopping, she was able to assemble this: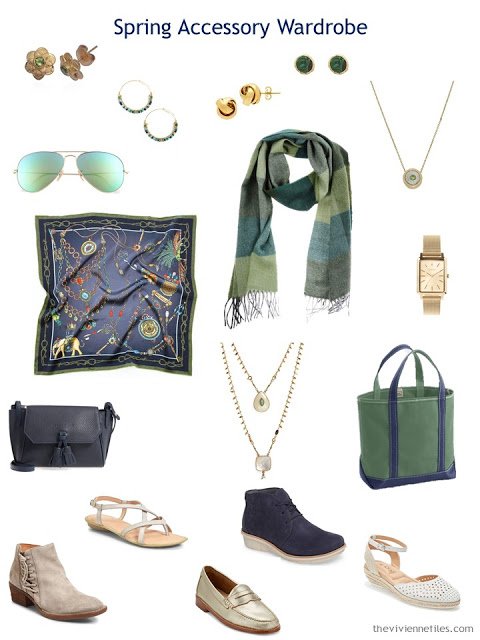 peridot earrings – Emma Chapman Jewels; beaded hoop earrings – Gas Bijoux; knot earrings – Lord & Taylor; malachite earrings –Wild Lilies Jewelry; peridot necklace – Article22; sunglasses – Ray-Ban; square scarf – Dalliance & Noble; plaid scarf – Gisbi Trendy; watch – Breda; crossbody bag – Longchamp; 2 necklaces – Gas Bijoux;
tote – L.L.Bean
; beige boots – Børn; sandals – Børn; gold loafers – G.H.Bass & Co.; navy booties – Dansko; espadrilles – Me Too
Just to make sure that she's okay with her newly assembled accessory wardrobe, she collects her Spring wardrobe into "clusters" and then accessorizes them: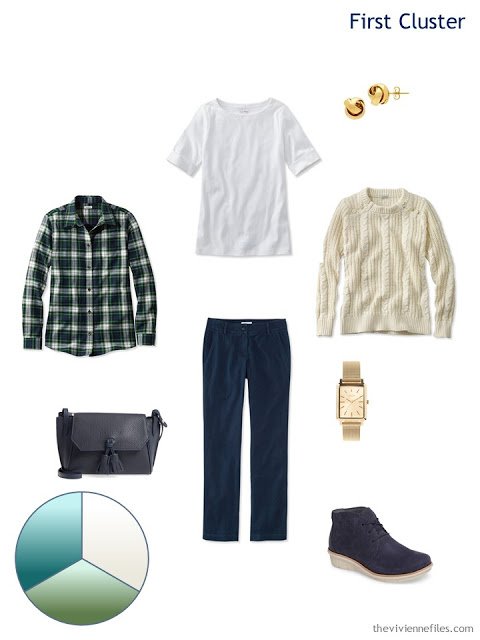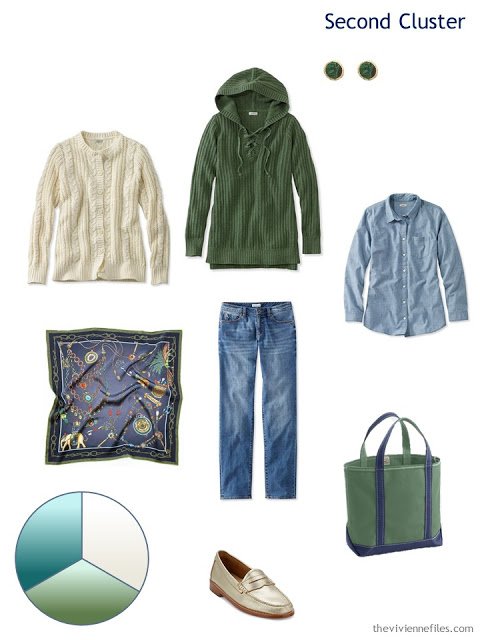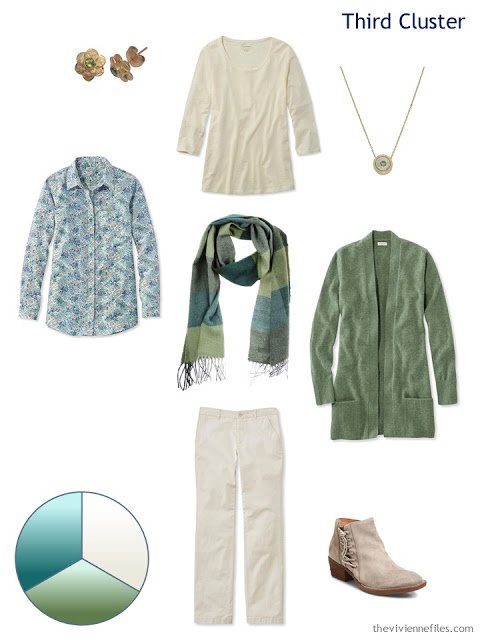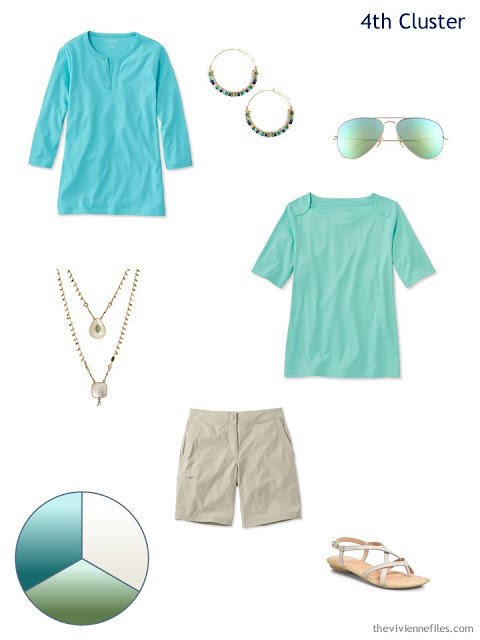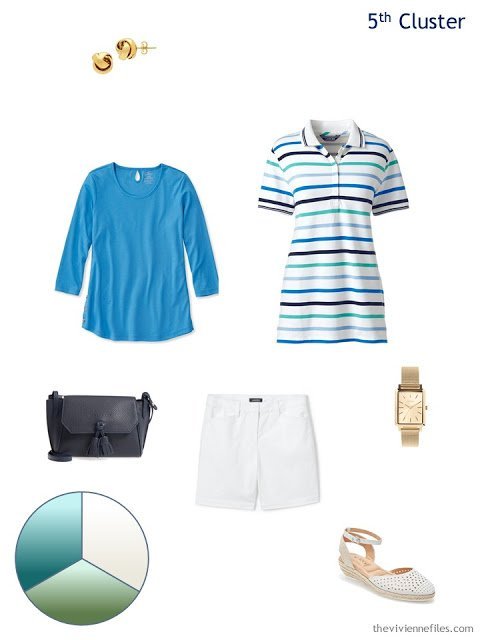 Now she's truly prepared for the coolest days, or a warm and sunny spell – if only Spring would get here SOON!!!
love,
Janice