She has no explanation, nor does she feel that she needs one. She loves her denim culottes, and she wants to wear them as much as possible…
Thus, she is wearing this when she leaves, from her snowy home:
But she realized that she didn't want to pack very much – she's really only going to be there for 5 days! But how to take her travel outfit and translate it into a travel wardrobe?
How about breaking out the colors, and working around that? She's not really sure about how the final wardrobe proportions will be, so she just assigns each of the 3 colors an equal share of the palette…
First up, what does she do when she lands, and the temperature is in the 70s rather than the 20s? Duck into the restroom, peel off boots and socks, stuff into tote bag, along with her fluffy jacket! Slip these on:
When her family meets her, this is what she's wearing!
"Didn't you FREEZE getting to the airport?"
They need to stop at Baggage Claim, because she's got a wee bag to fetch; this is what's in it:
(these bone pants are calling out to me… sigh…)
When she starts hanging up things in the guest bedroom, this is what she has with which to work for the next few days. She's not at ALL worried about finding something to wear: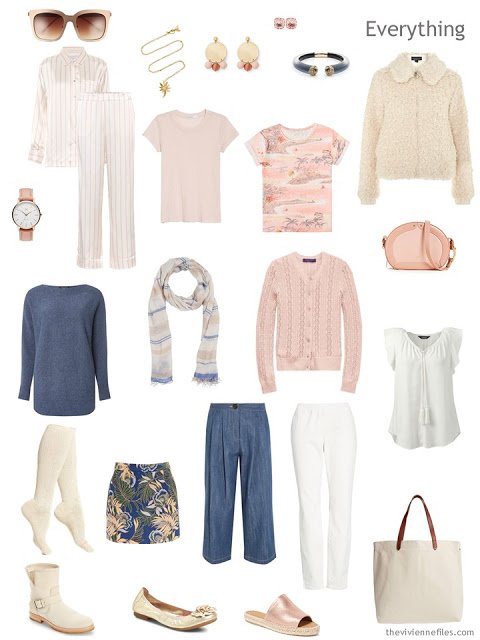 First up, she knows that she has 4 ways to wear her favorite denim culottes: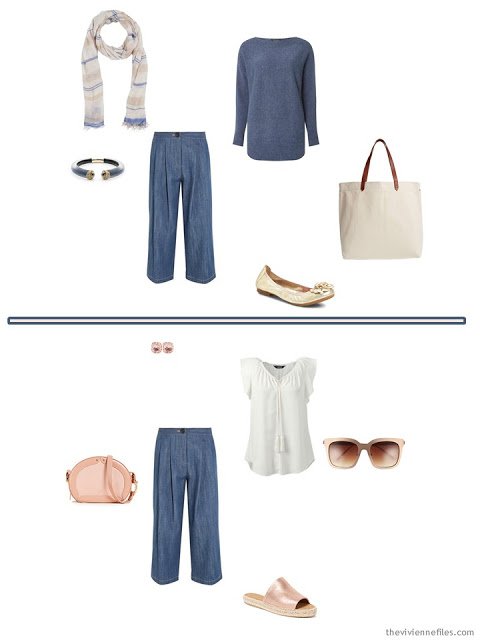 Her little skirt isn't quite as versatile, but she knows that if the temperatures creep up into the 80s, or drop to the 60s, she can wear it either way!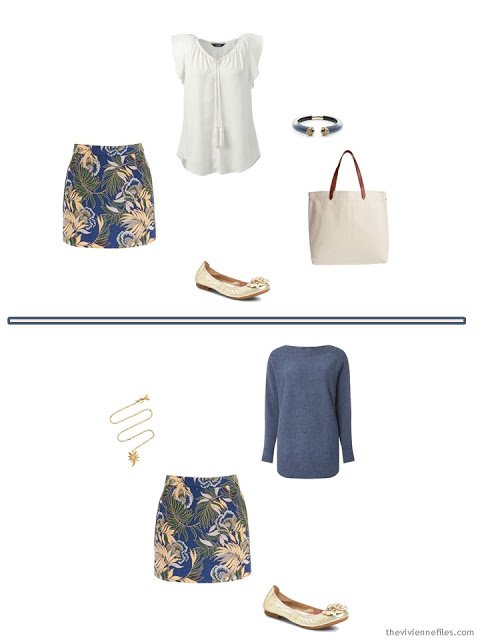 She's particularly happy to have a chance to wear her new bone denim pants! They're not really ideal in the currently slushy weather at home…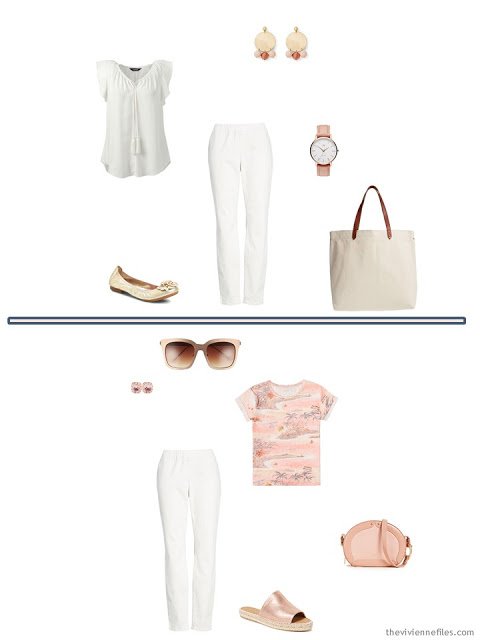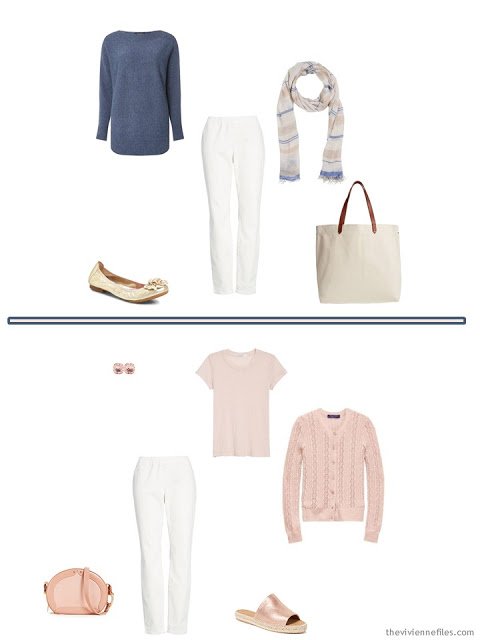 Her family always marvels at how she packs – such a small bag! So MANY different things! Silk pajamas? Her bracelet matches her sweater! And that scarf…
And in a pinch, she could always wear one of her pajama pieces as a regular garment… She planned it that way!
hugs,
Janice