Merry Christmas to all of those who are celebrating today, and a warm and wonderful day to everyone!
Today I've got 12 works of art for you – 11 paintings and 1 pretty amazing photograph, along with color palettes, and a sense of how the colors might be made to work in a wardrobe.
I've chosen almost all "modern" works of art – for what we do here on The Vivienne Files, I need to have a relatively limited color palette. Paintings that are completely realistic tend to have every color of the rainbow in them, and THAT would make a carefully edited wardrobe almost impossible!
So, if you have time, and if you have an opinion (or 12!), tell me if you'd like to see any of these developed into a wardrobe. If you've a preference for warm weather or cool weather clothes, and/or a for casual, business attire, or evening/dressy, toss that into the comments too!
Some of these are pieces that have been sent to me (thank you!) for consideration, and others are pieces that I've wandered upon in my art browsings… I'm eager to hear your feelings and thoughts…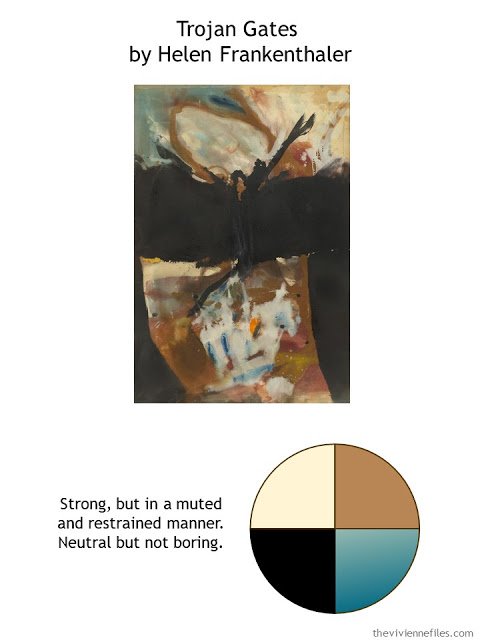 I'm personally VERY attracted to this Max Ernst… I know you're SHOCKED!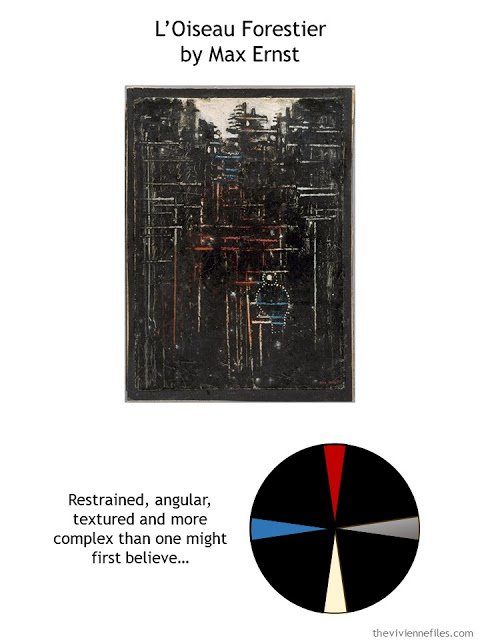 This is such an utterly unexpected combination of colors, isn't it?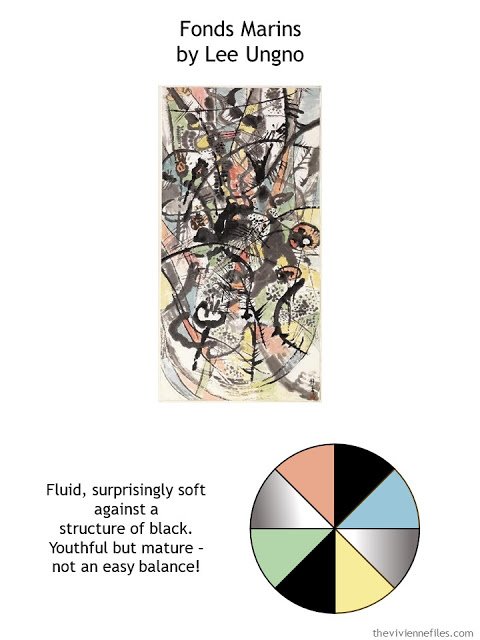 A sense of humor, and surprising colors: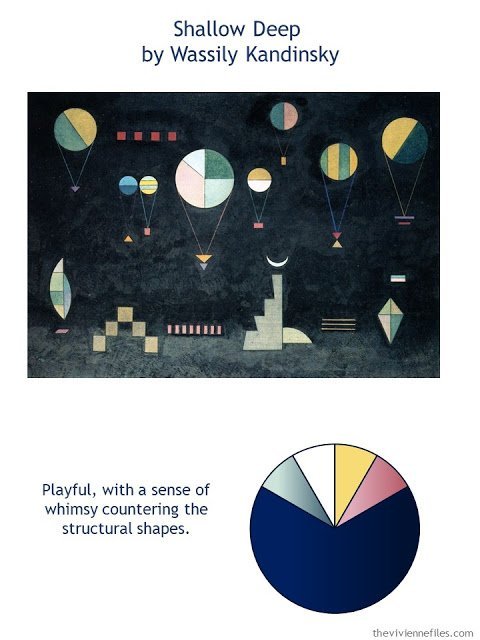 I'm not 100% positive that this is navy all the way through the darkest areas, but I'm going to roll with what I'm seeing!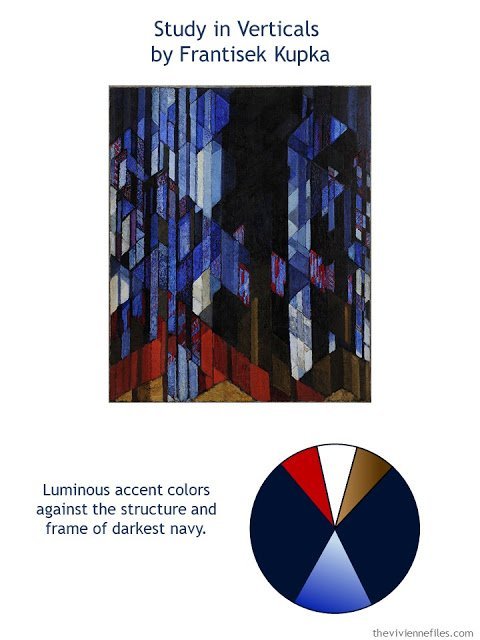 I imagine that this piece might be too stark for most people, but I'm really drawn to it – I think that the possibilities of working with texture might be amazing. Difficult, but amazing!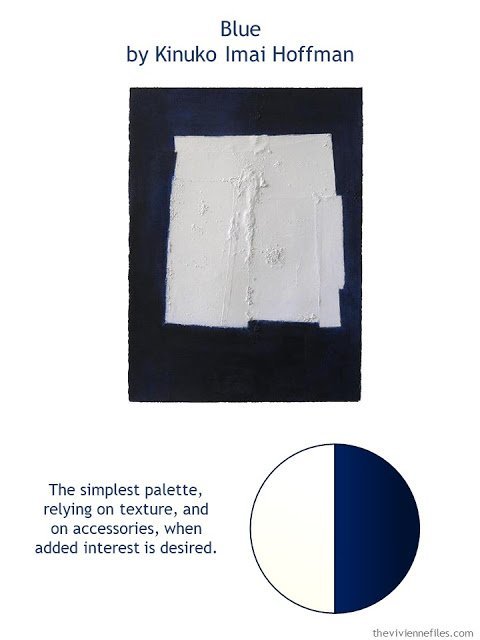 A surprisingly warmly toned Impressionist… Those flowers are lovely…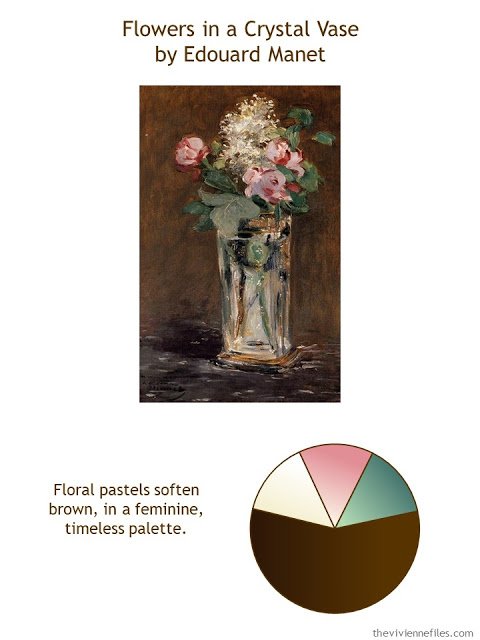 To me, Gontcharova was a genius…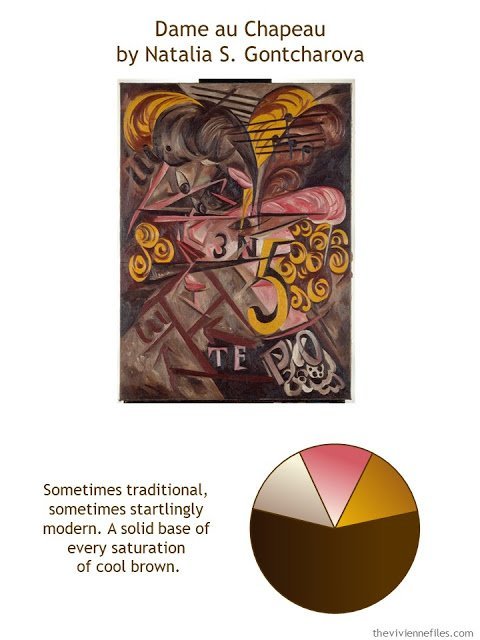 Surely you can see what I wanted to include this photograph is your holiday gift, can't you?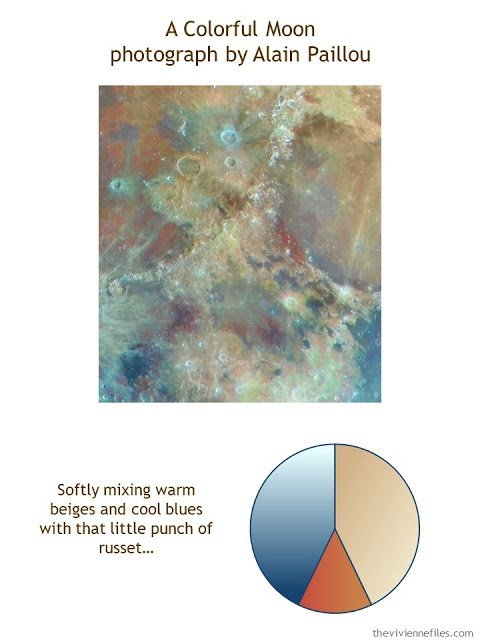 The mood of this painting just fascinates me…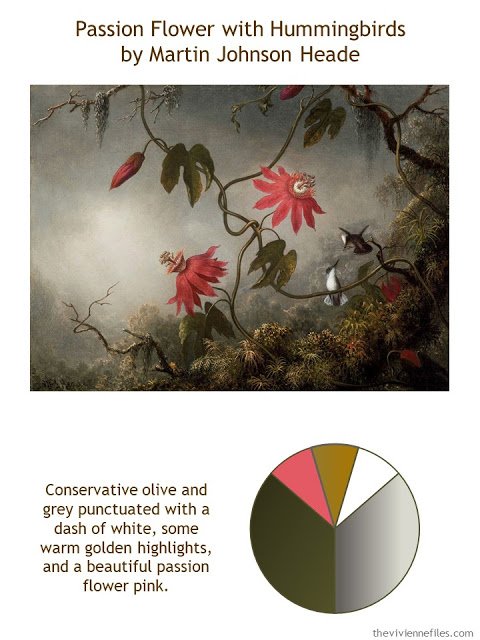 I love the tiny touches of gold here – to me it feels like gold jewelry on a cool blue and grey outfit…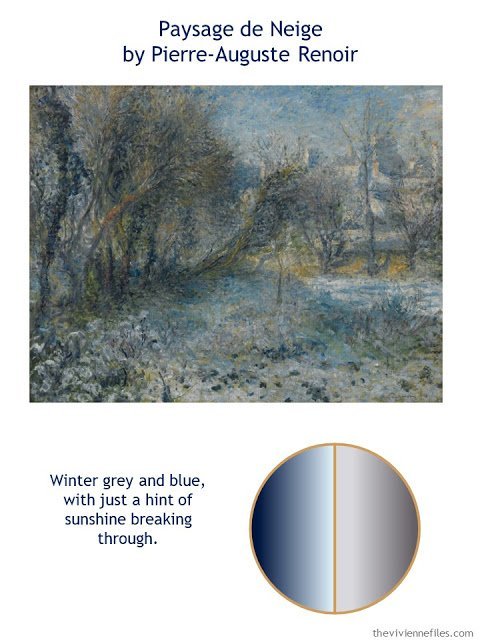 You know that I'm not going to spend much time in art without some Picasso… his use of color always sparks my imagination!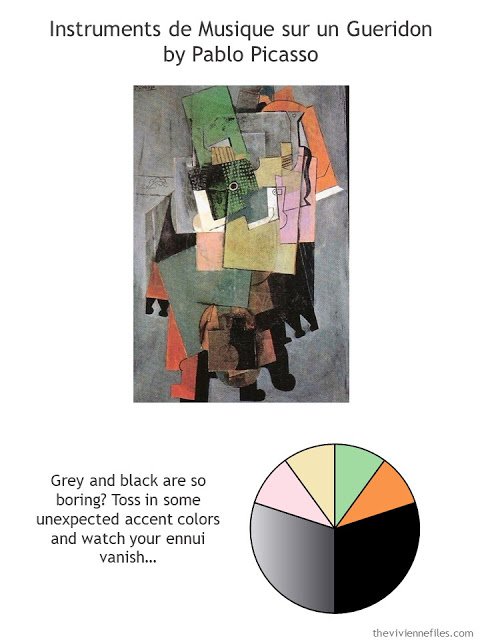 I hope that you can feel the love and the gratitude that these works of art carry, to each of you, for your kindness and support through the year!
love,
Janice