December 29, 2017
Recently, someone asked me to re-visit a post that I did over 5 years ago, in blue and brown…After 5 years, absolutely NOTHING shown in the original post was still available – I know that's not a surprise. So I have recreated the original outfit, and what was packed, as best I could – it's a rough approximation…
The hardest thing was that I could NOT find a trench coat in the same turquoise blue that was used originally, so I've migrated the entire capsule wardrobe into a more "brown and blue" color scheme, starting with a wonderful scarf!
I isolated the colors with which the wardrobe will be built; I didn't really define the style because I'm somewhat duplicating an existing wardrobe…
You've Earned a Few Days in a Warmer Climate…
Okay, it might not be toasty warm, but it will be at least 50 degrees warmer than Chicago, where the temperature is around ZERO…
After everything that she did for her sweetheart, her sweetheart's co-workers, her sweetheart's family etc. etc. over the holiday season, it's time for the 2 of them to head south for just a few days to thaw…
She's made this trip before, and so she packs exactly what she took the last time…
But her sweetie reminds her that they are going to stay a few more days this trip, so she realizes that she should add at least another piece of clothing, or 2 or 3!In order to make sure that she's not just adding something willy-nilly, she looks at a plan for her packing: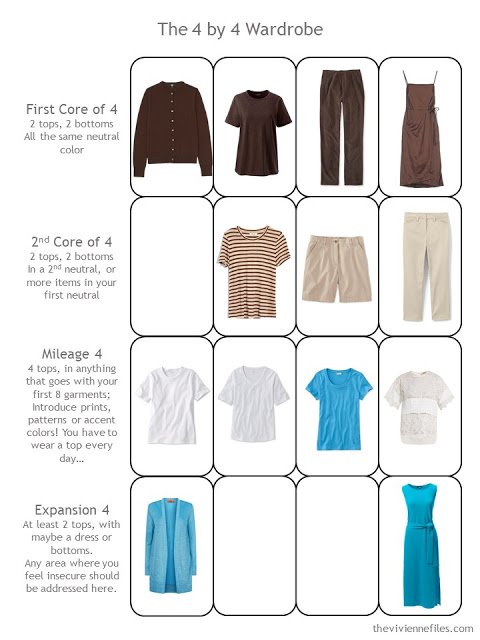 This makes it really clear what she needs to add! Since it might be cool in the evenings, a sweater's not a bad idea. Since there will be flowers there (unlike the snow at home!) she's going with a pretty tee shirt, and since it's a romantic getaway, a few sequins are ALWAYS smart…
This is how it all stacks up now – what an easy wardrobe!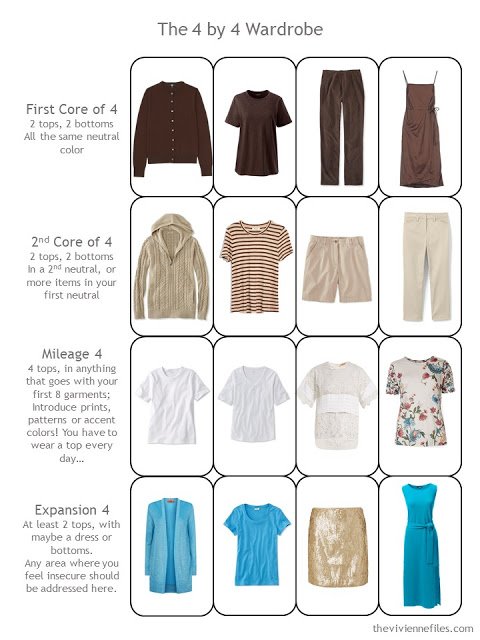 As always, she mentally rehearses what she'll be wearing…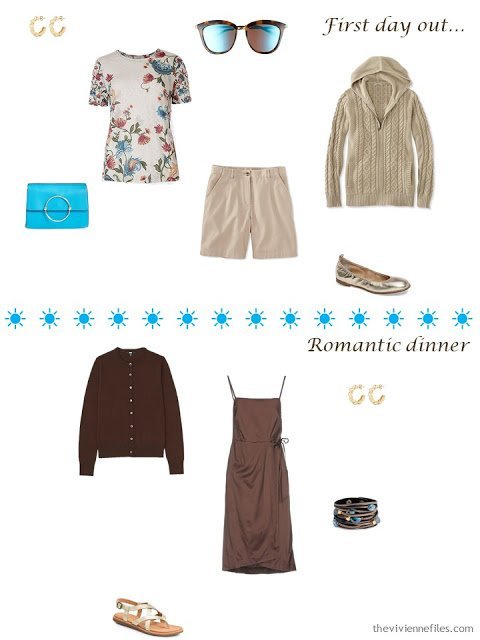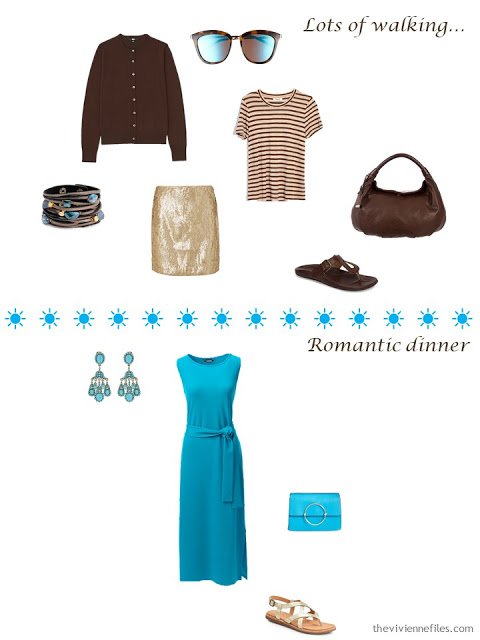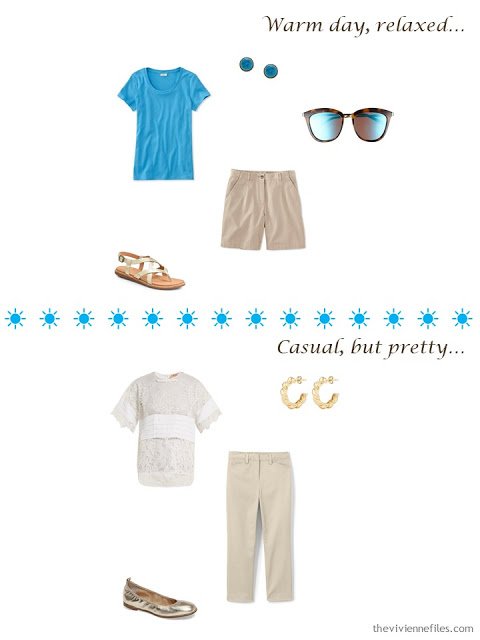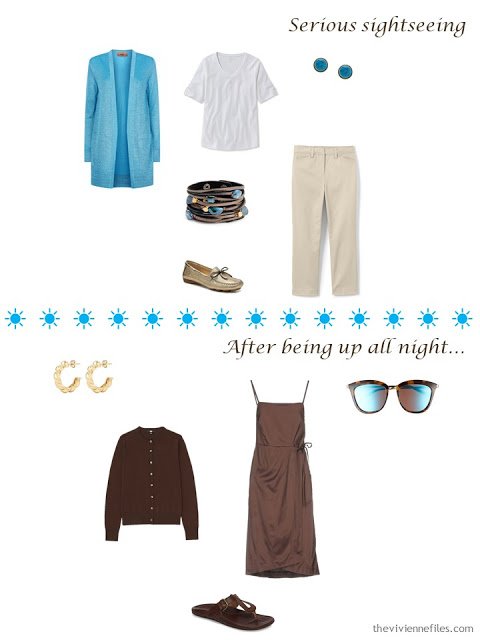 If she can go away every New Year's weekend, she doesn't mind WHAT happens in December!
love,
Janice