April, 26, 2017
Do you remember one of my very favorite all-time posts,
where a woman went to visit friends to look at the stars
? Her wardrobe colors were inspired by the colors of the common shelduck – brown, black, and white…Well, she's found a painting that she really likes, so this year, when she's going back to visit her friends again, she's in the same color scheme. The weather is warmer, but you might recognize a few of her accessories from last winter's trip…
Her color scheme expands to include cream and grey (earlier, she was pretty strictly black and white with brown leather accessories), and some day she's going to try something in sky blue. Some day…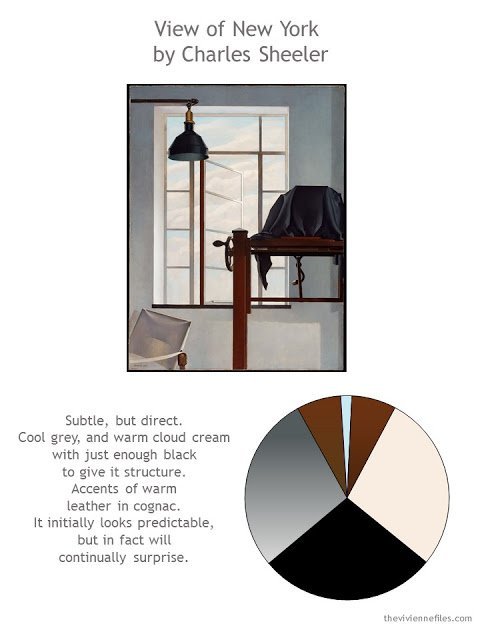 She knows that it's going to be warmer in April than it was in January, but the airplane will still be cool, so she wears "real" shoes and a cardigan, as well as a snazzy scarf. Her fondness for squared-off shapes is evident in her watch, smaller bag, and her earrings…
Her friends are planning to take her out to dinner one night, and possibly have a barbecue one evening, so she's bringing both a dress and a casual skirt. (even a casual skirt is still a skirt, and thus elevates the dressiness of whatever you're wearing!)
This is everything that she has with her – everything she packed fit easily into her Longchamp bag.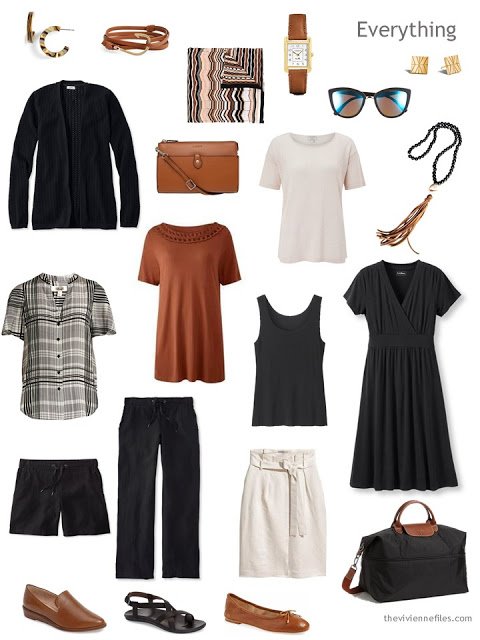 She has, as always, plenty of outfit options, for everything from sitting outside watching the birds, and later the stars, to going out with her friends to a relatively nice restaurant. If she's held over for a few days, she might need laundry, but she won't necessarily get terribly bored with this tiny wardrobe.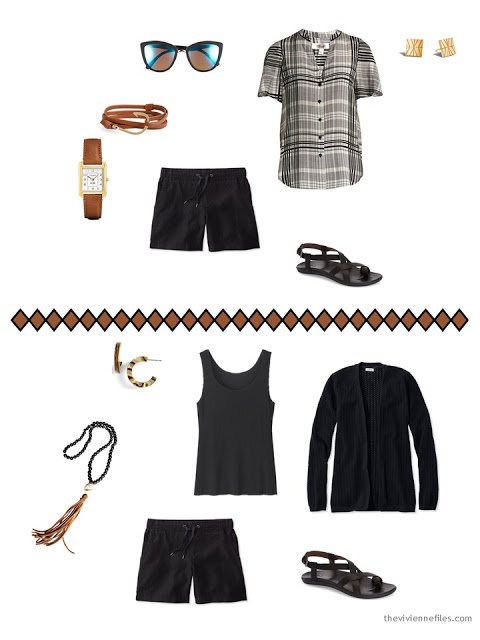 If they go to a movie or someplace that will probably be cold, she has long pants – always a good idea!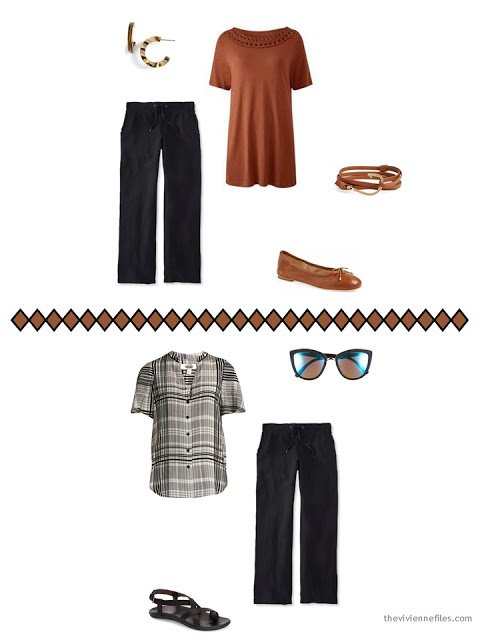 If the restaurant is relatively "nice," she won't feel self-conscious in this dress! And if it's drafty, but she still wants to get some sun on her shoulders, she can mix pieces up to suit her preferences…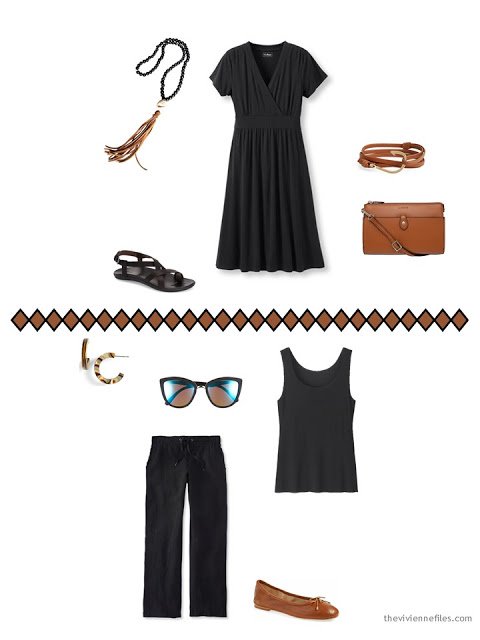 I've never indulged in anything in brown leather, but this ensemble makes it so very tempting…
love,
Janice