Okay, it's not really chaos – I'm just having some blog issues. Many of you noticed that my Blog List magically disappeared, so I got to wrestle with that…
And then there's the whole brown wardrobe question. It's difficult. Really, really difficult. Those of you who love wearing brown know what I'm talking about!
Today's also my mother's birthday, so I'm going to frankly neglect The Vivienne Files for a few hours and hang out with her; she's visit me right now, and I'm going to take advantage.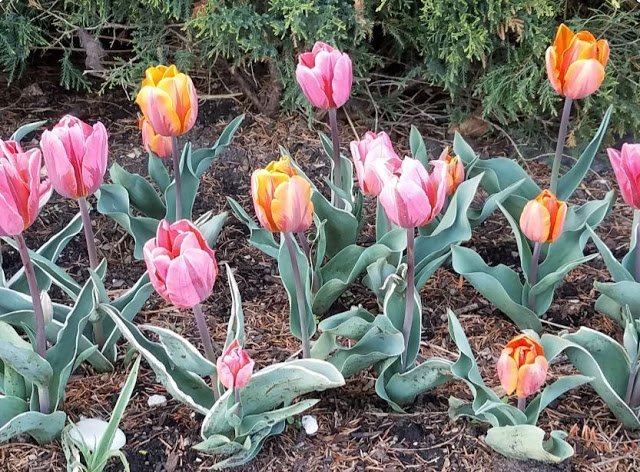 So let me leave you with this photograph taken yesterday, just down the street from Chez Vivienne Files. To me, this is a reminder that you can adopt any color scheme in the world that you want! Many of us are old enough to remember the admonishment that you NEVER wear pink and orange together – clearly the tulips did NOT get the memo…
Be yourself. I'm finally coming to grips with my innately tomboyish nature, and sturdy, "built for action" physique. Svelte I am not, but solid I can claim! And I shall do so… gradually…
love,
Janice