March 1, 2017
Always one of my favorite days of the month!
For no good reason I can explain, the earliest glimpses of spring make me want to wear a skirt, but not really get dressy. It's hard to explain, but I'm a firm believer that a skirt in a casual fabric can be a great substitute for shorts or pants; the world will think you're all dressed up, when in reality it's just a simple garment switch…
So – let's see what I found this month:
I really tried to find the perfect brown, black and grey scarf in "current production," but I finally realized that this Missoni scarf was going to be my choice. It's second-hand (but probably never worn, as is so often the case!); I have confidence that Missoni will do this color scheme again next fall…
I hesitated for a minute about the scarf, with white in it, but then I realized that some of us wouldn't want too much beige near our faces, and this scarf will lighten up the scheme just enough. Everything doesn't have to be "dye-lot" matched, of course. But it's tempting to be a real stickler, at the expense of every making a decision!
Red shoes! "I won't get any older, now the angels want to wear my red shoes…"
Yes, a long skirt! Please please PLEASE, don't let these drag on the ground. It's horrid for the skirt, it looks messy, and you don't even want to think about what kinds of dreck you drag into your home…
Okay, I have no idea why the scarf says (I think) PINEAPPLE…
Lavender athletic shoes – what could be more whimsical on a warm day?
I could get really interested in a pair of gold Keds; good thing that this kind of purchase is off-limits for the year!
The assembled wardrobes would be amazingly versatile for a long weekend trip, wouldn't they?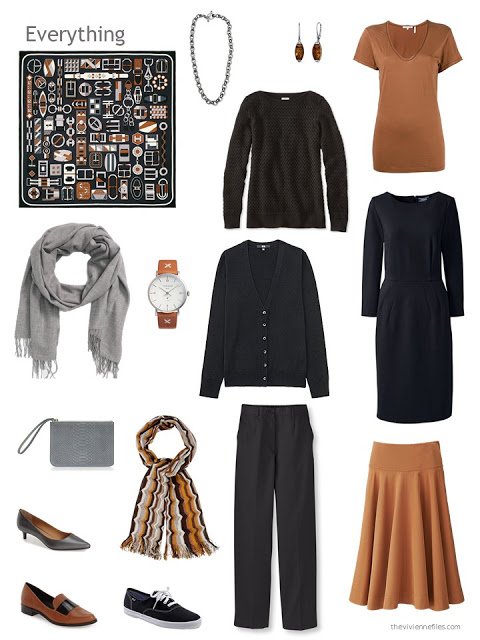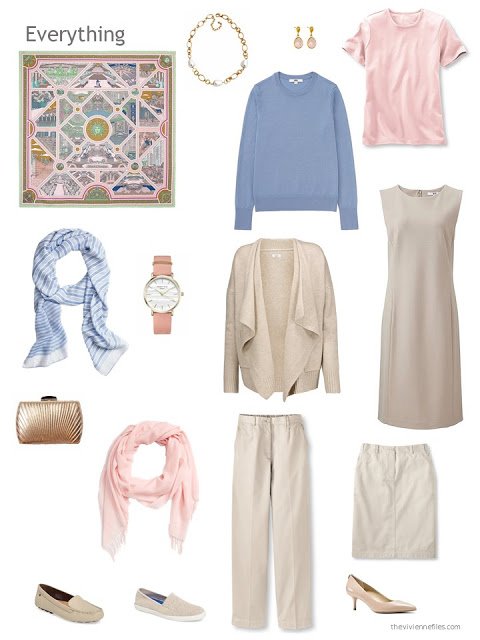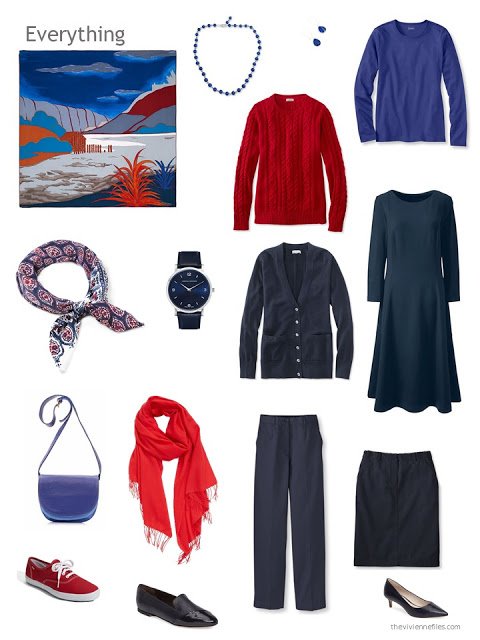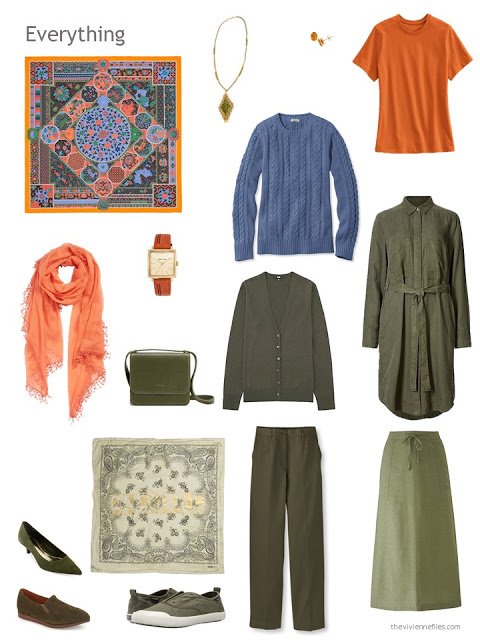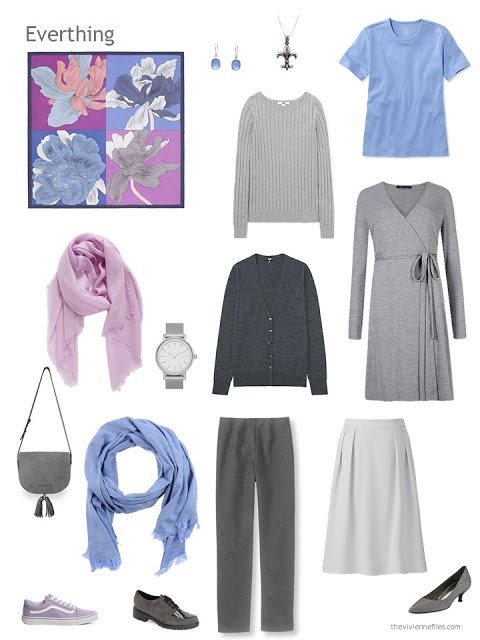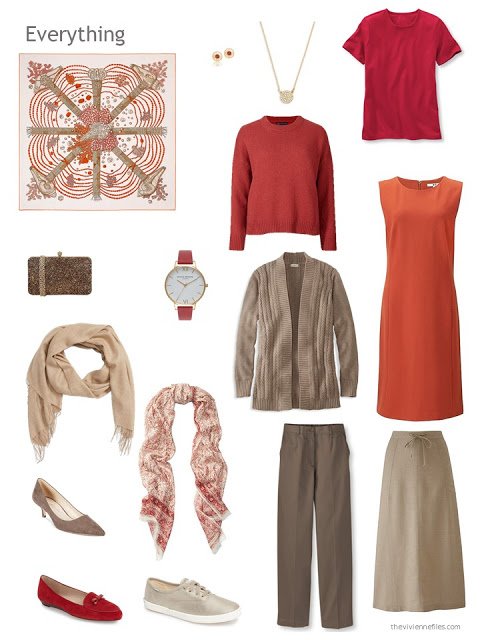 Just in the interest of giving credit where credit is abundantly due, these are the scarves. I don't get a single solitary penny of commission from a purchase of these, but I DO get the joy of knowing that one of my "as-yet unmet friends" has brought something beautiful into their world…
Please note that I'm struggling to find some of these scarves available online. If there's one on which your heart is set, please DON'T hesitate to call an Hermès boutique – anywhere – and ask if they can find it for you. Their staff will treat you like a queen, and you might still get the scarf you most prefer…
But remember, your inspiration scarf does NOT have to cost the moon, and it doesn't even have to be a scarf!
Which color scheme is your current favorite? I have to admit that I'm really leaning toward the last one, with light brown, orange and red. I surprise myself!
love,
Janice
For more in the 2017 "Build a Capsule Wardrobe – 12 months, 12 outfits" series, check out the following articles:
Looking for more ideas? Follow along as we build a new capsule wardrobe in 2018.