November 1, 2016
Since these capsule wardrobes are becoming rather complete, I decided this month that I was just going to browse clothes in the colors of the capsule wardrobe, and see what caught my fancy!The earlier months of this series can be found here: January, February, March, April, May, June, July, August, September, October.
First up, here's a reminder of the six scarves that we're using as the basis of these six capsule wardrobes: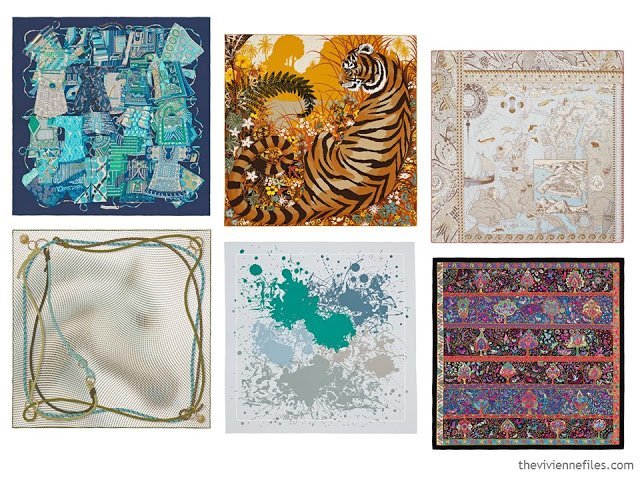 Navy– Hermès Voyage en Etoffes; brown – Hermès Tyger Tyger; beige – Hermès Le Voyage de Pytheas; olive – Hermès Cheval Mirage; grey – Hermès Cheval Surprise Remix; black – Hermès Au Pays des Oiseaux Fleurs
For this wardrobe, as soon as I saw the kimono, I knew that this woman has holiday parties in her future, but that she's NOT particularly interested in a dress…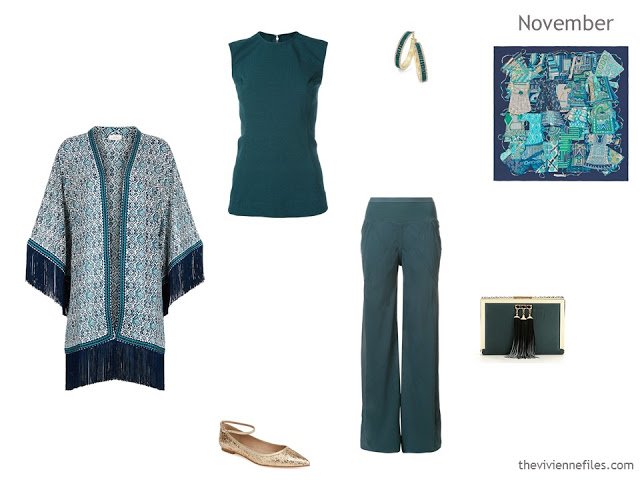 Kimono – Talitha; sleeveless top – Rick Owens; flats – Shoes of Prey; earrings – Thalia Sodi; pants – Rick Owens; clutch – Kate Landry
These wardrobes are now so large that I need to break them into two pages – one for clothing, and one for accessories. You can see how well the 3 new pieces of clothing integrate into the pieces that were here from previous months: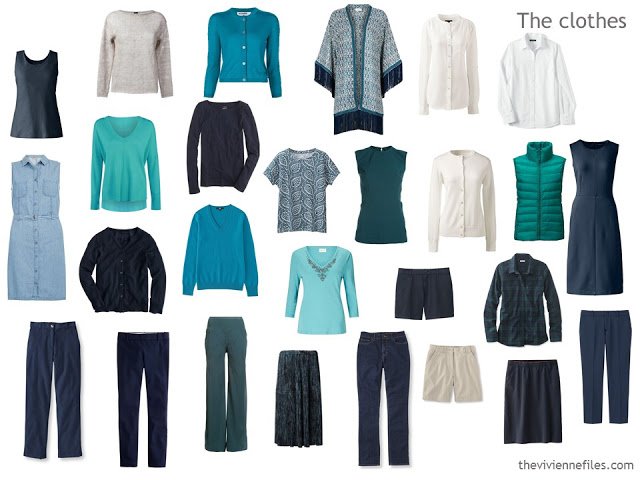 And of course the accessories look great with everything else in this wardrobe!
When you're not sure about making a purchase, always stop to think if there are other ways that you can wear a new piece. The 3 things that have been added to the wardrobe this month will all be useful in a variety of ways in the future: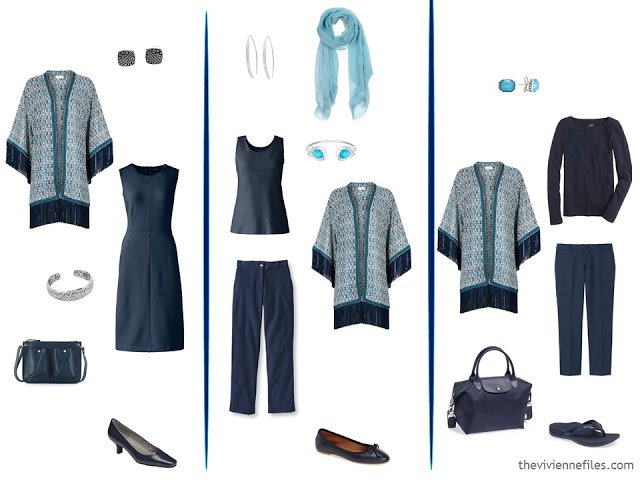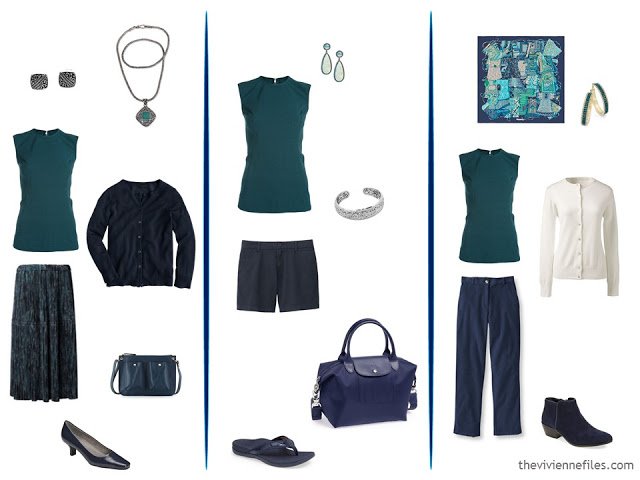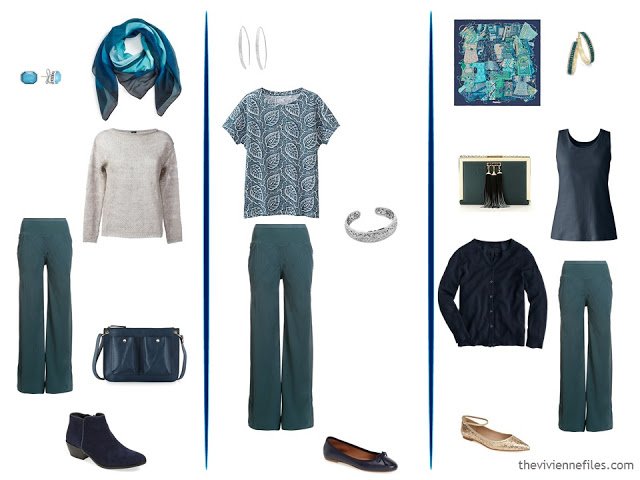 Dear oh dear…. THIS woman fell prey to a gorgeous leather jacket, and of COURSE had to fill out the rest of the outfit…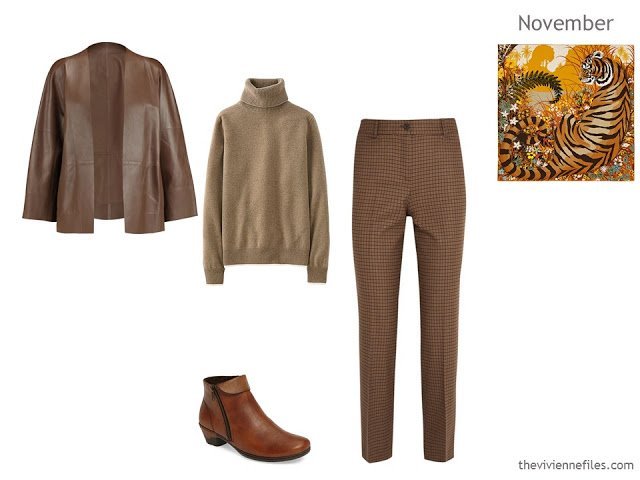 Jacket – Etro; turtleneck – Uniqlo; boots – Reiker Antistress; pants – Michael Kors Collection
Her new extravagances fit right in with her existing wardrobe: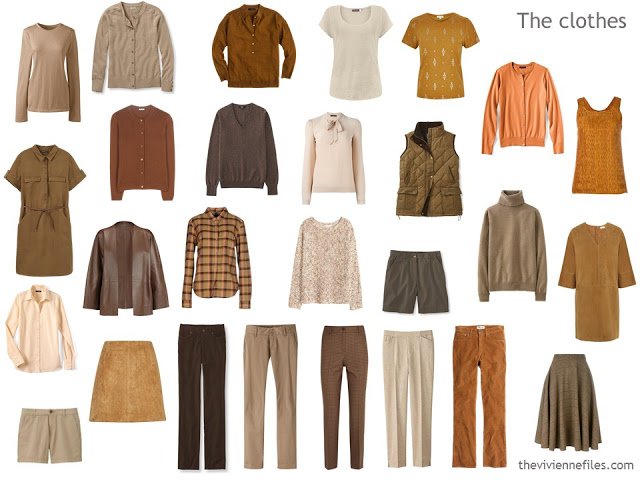 And the new boots are going to be VERY useful: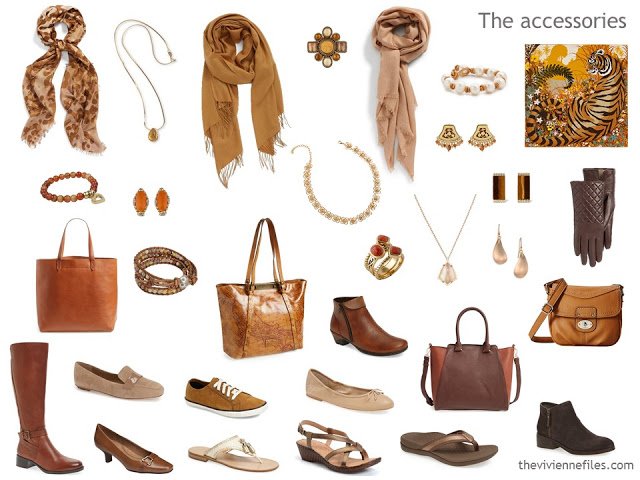 All her new clothes are going to get a good workout: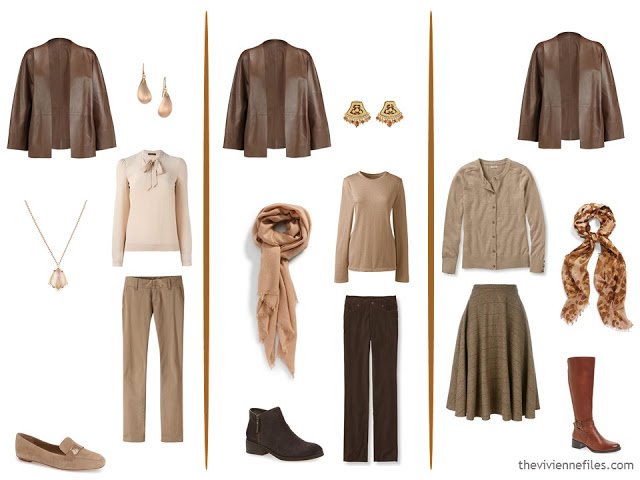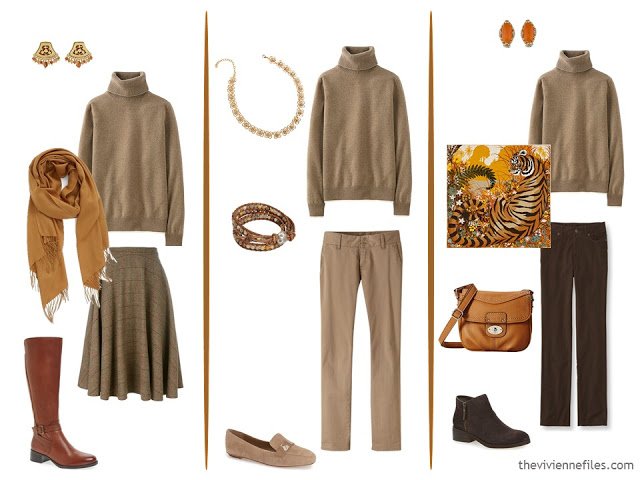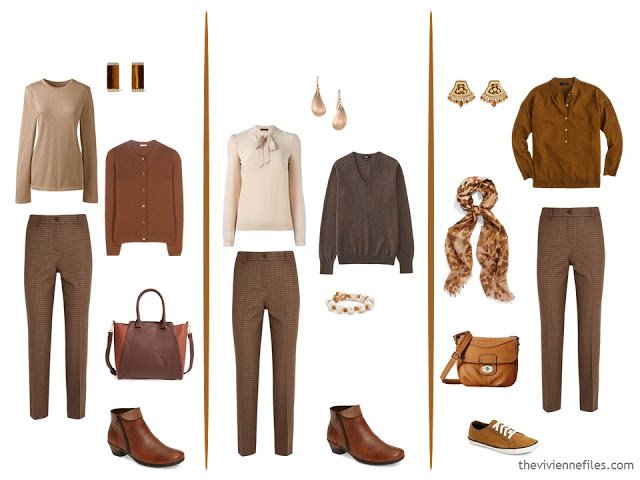 In my imagination, this woman is (a) cold, and (b) rebelling against the dark colors of winter! And she's in the mood for a bit of sparkle: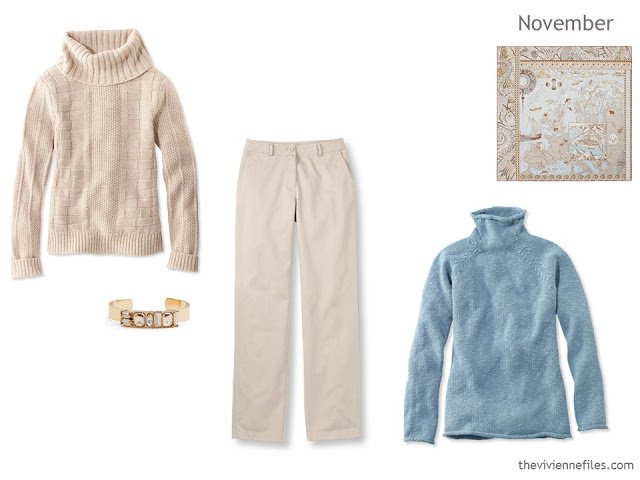 Sweater – L.L.Bean; bracelet – Nordstrom; pants – L.L.Bean; blue sweater – L.L.Bean
This wardrobe just gets prettier each month, doesn't it?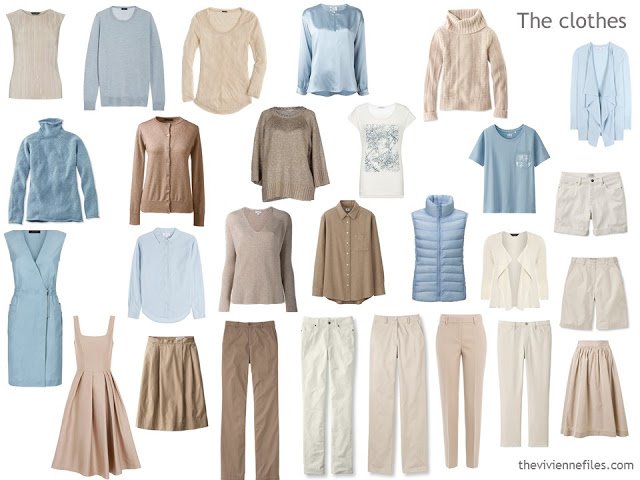 I love the light, feminine feeling here: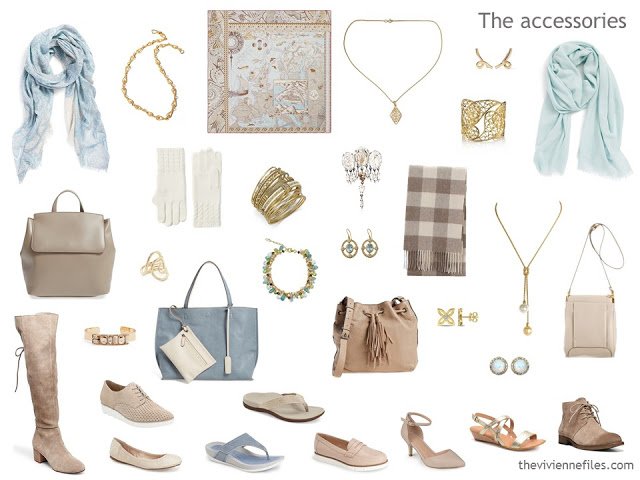 As always, the new pieces and the "old" things blend seamlessly together: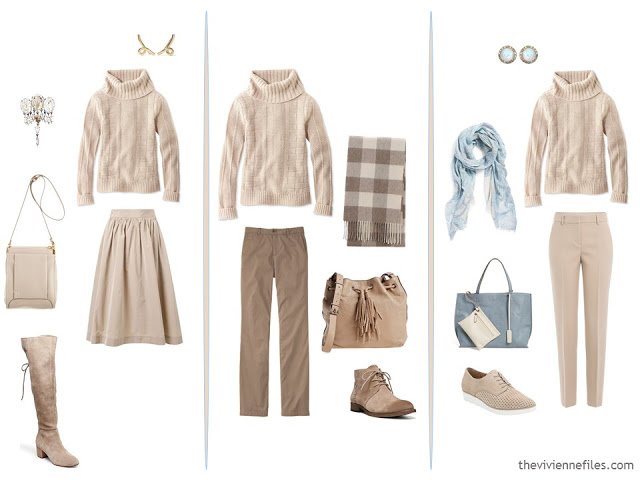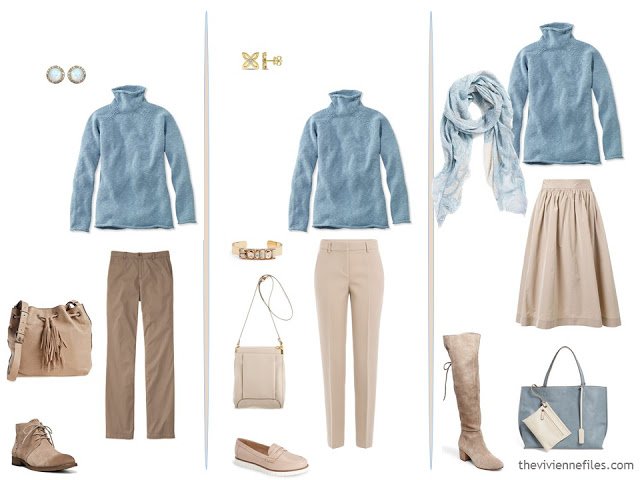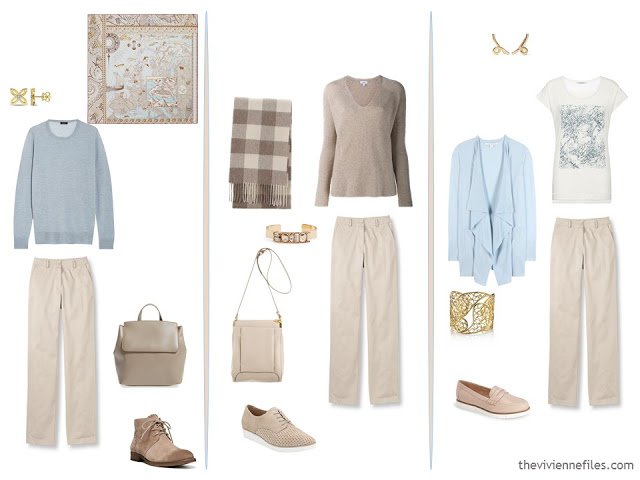 My heroine here wants some cashmere! And she's pretty smitten with a pair of gold loafers, too!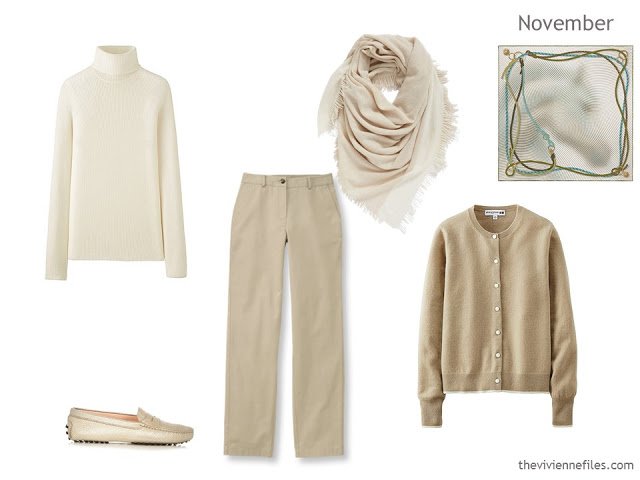 turtleneck – Uniqlo; loafers – Tod's; pants – L.L.Bean; scarf – Eileen Fisher; cardigan – IDLF Uniqlo
The new additions to this wardrobe bring some needed lightness to the palette: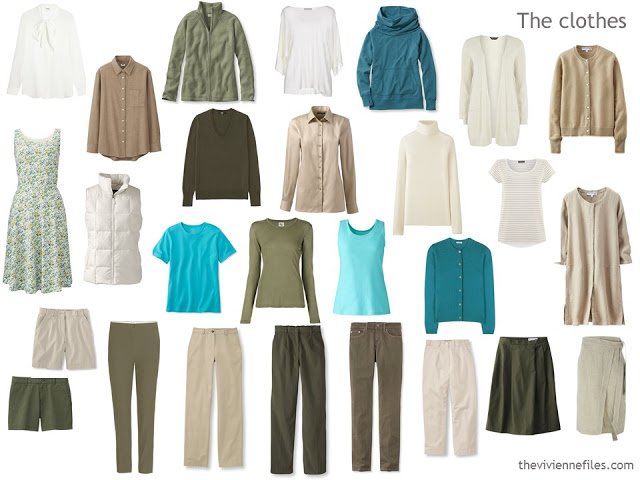 The loafers and scarf fit in well, I think.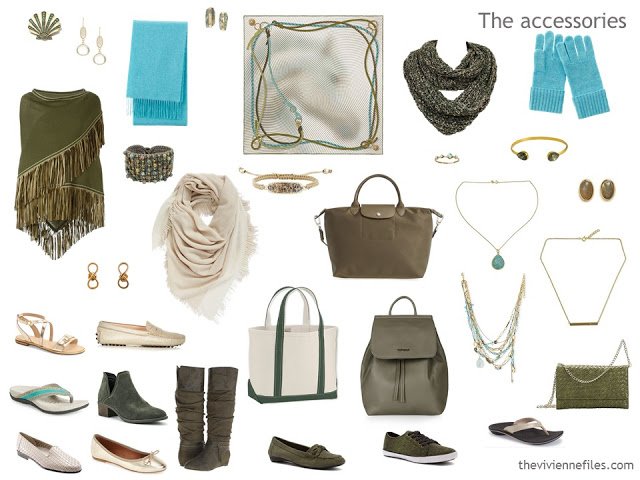 The new lighter-color pieces give a nice lift to the existing darker pieces she already owned: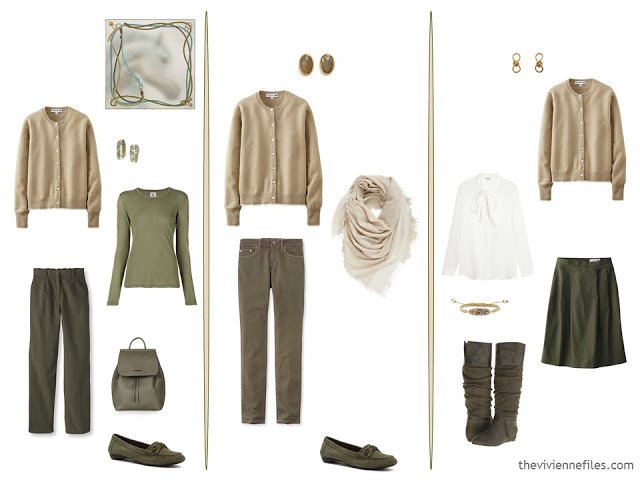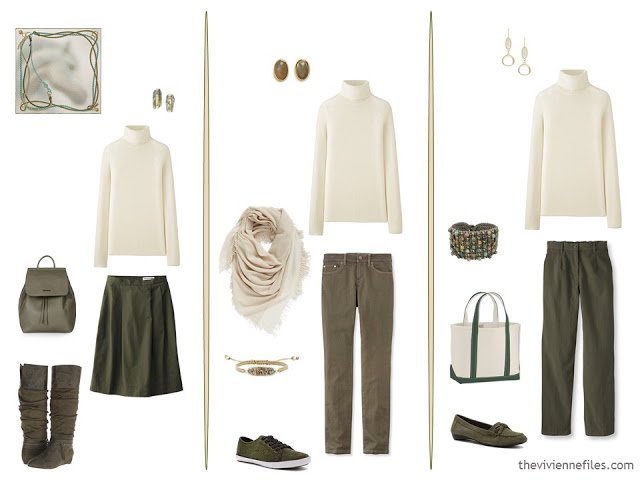 My protagonist here was browsing around for something to take on a warm-ish vacation, when she saw these pants and was stopped DEAD in her tracks. Watercolorish? Soft? Fluid? She's IN…
And when she received these earrings as a holiday gift, she knew she was on the right track!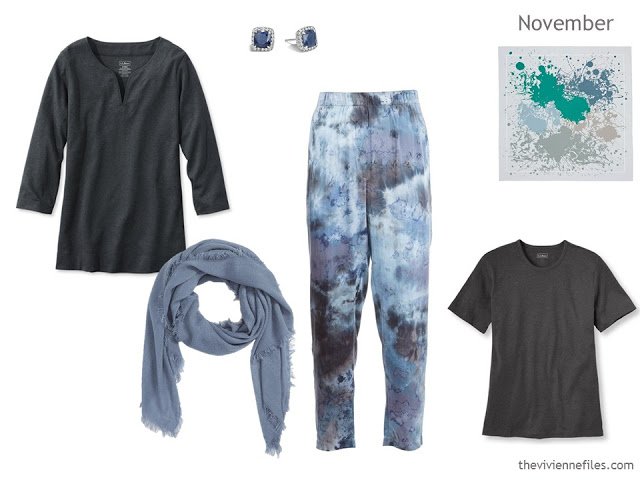 Tunic – L.L.Bean; earrings – John Hardy; scarf – Hinge; pants – Raquel Allegra; tee – L.L.Bean
As somewhat outlandish as her choice of pants might be, they still fit in pretty well in her wardrobe. And a couple of grey tops are never a bad idea…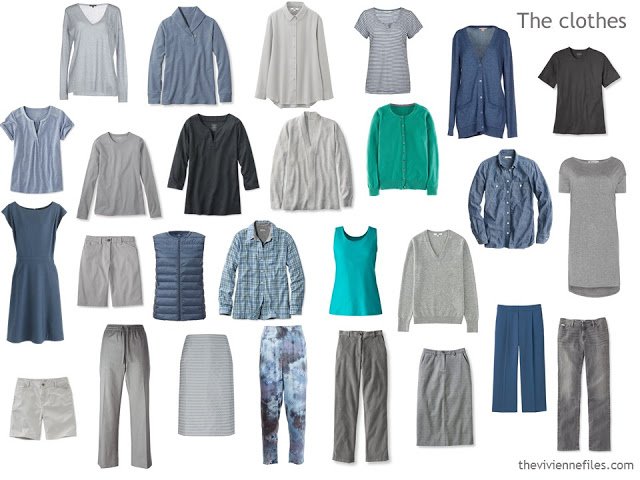 And her new scarf fits in perfectly with her other things: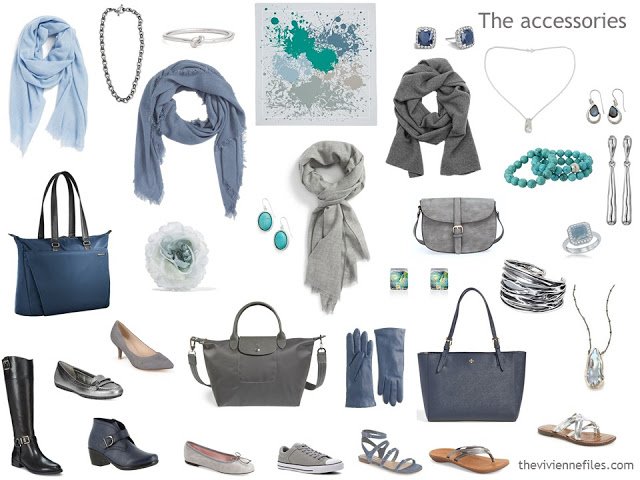 But will this new travel ensemble work well with her other things? I think so…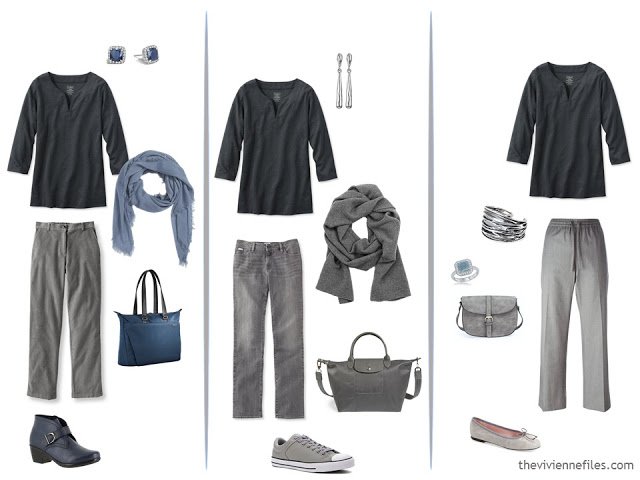 In cooler weather, these pants might be just the ticket for lounging about home, too!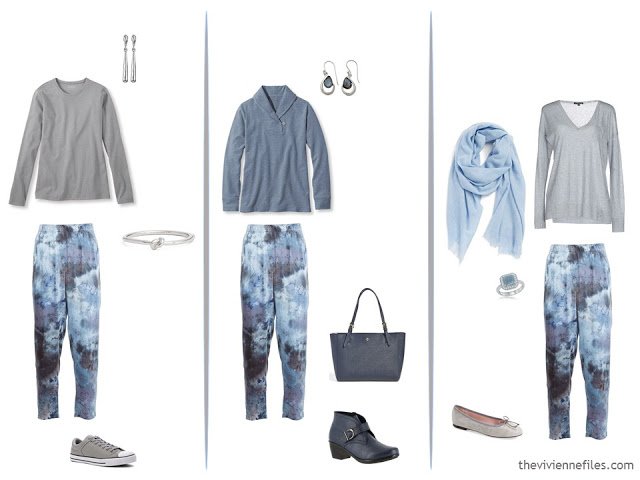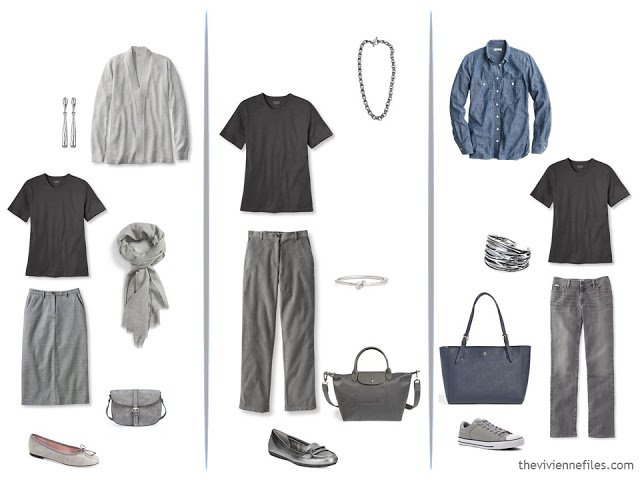 I KNEW what I was going to look at here – I'm very fond of this cardigan! If only I needed another sweater…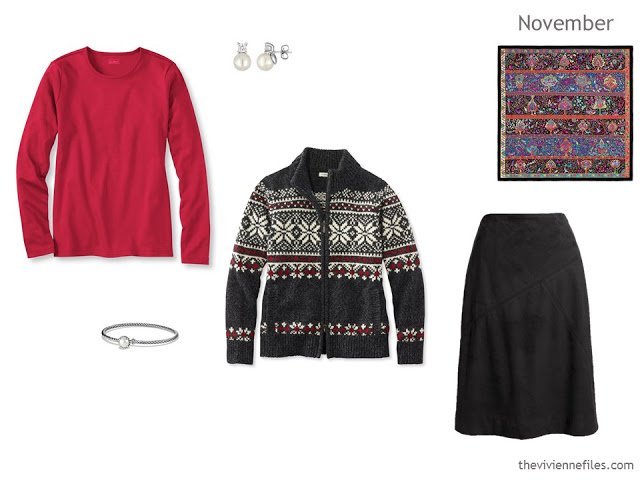 Tee – L.L.Bean; earrings – Majorica; bracelet – David Yurman; cardigan – L.L.Bean; skirt – J. Crew Factory
This all looks great together. Ideally, the red tee and the red cardigan would match… (if you have the discipline to plan for these things!)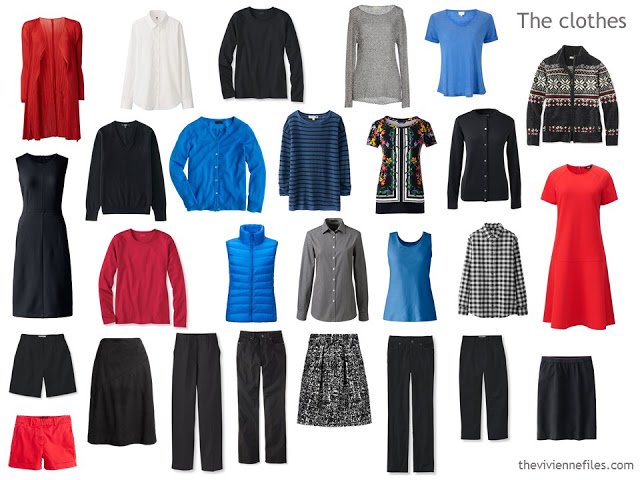 And the accessories are lovely…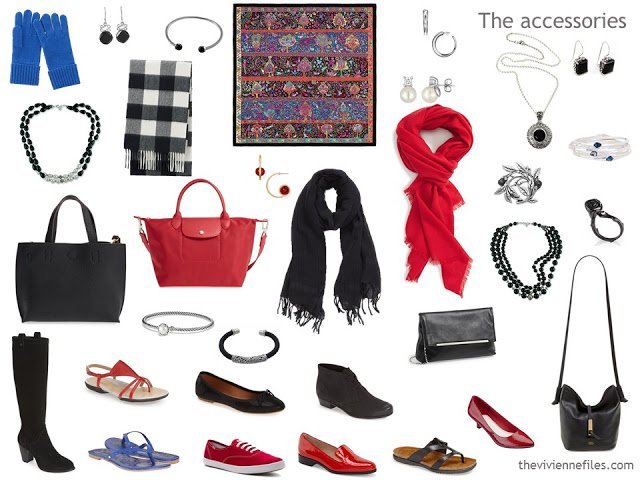 These 3 wardrobe additions give you a LOT of new outfit choices: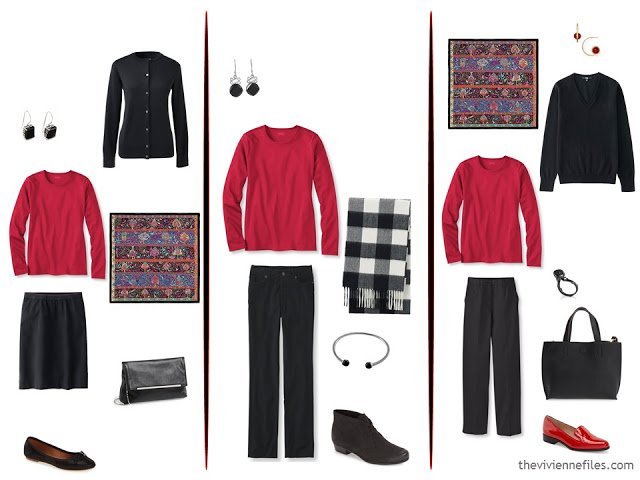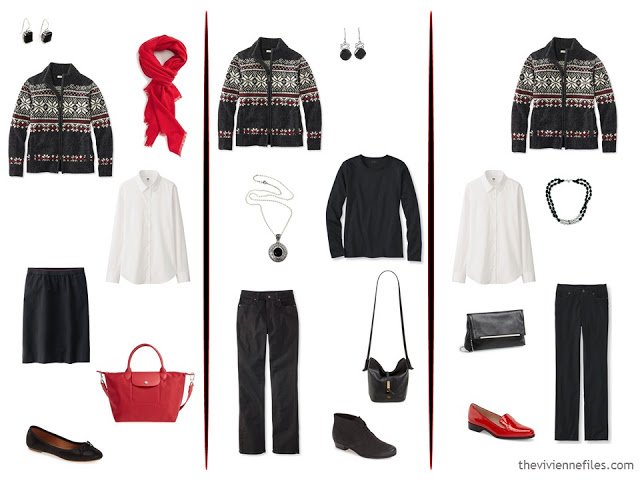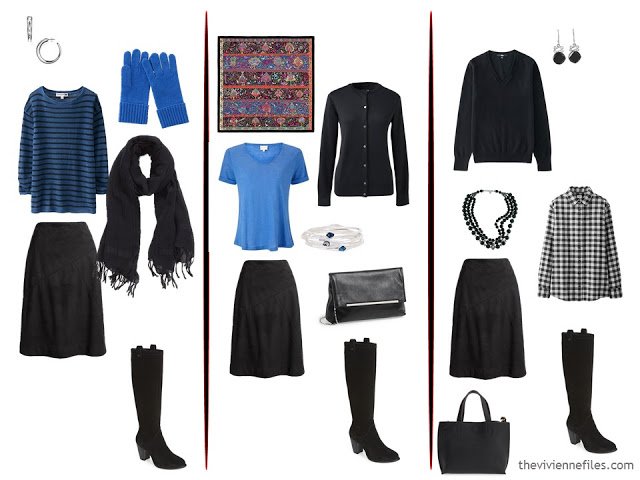 I'm already eager for next month, to finish these wardrobes off in an organized and efficient way. It might take two days – is that okay?
And should I start planning for a repeat of this experiment next year?
love,
Janice