September 23, 2016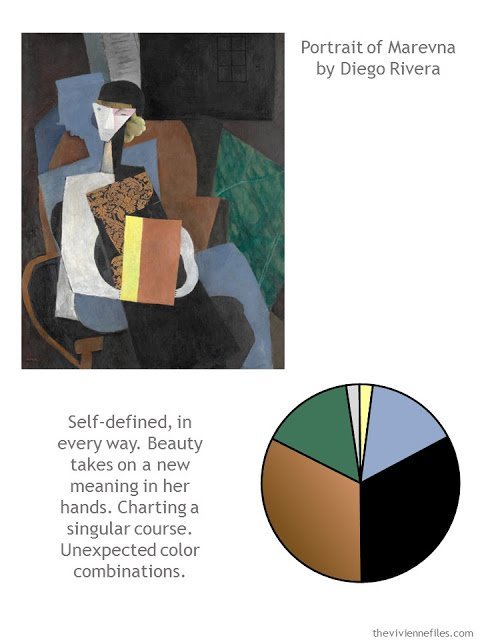 When we met her at the reunion, this was what she had with her to wear; she was deftly straddling the divide between warm and cool colors:
Just a few days later, she's headed to Europe for a 10-day… attempt to talk some more extreme individuals down off of a political ledge. It's all pretty quiet – no fanfare…
(yes, she seriously considered packing the matching leopard shell…) She's going to have to talk to a wide variety of people, in a WIDE variety of settings. She will certainly see the inside of a conference room, but also the occasional bar stool in a pub, or long walk in a city park…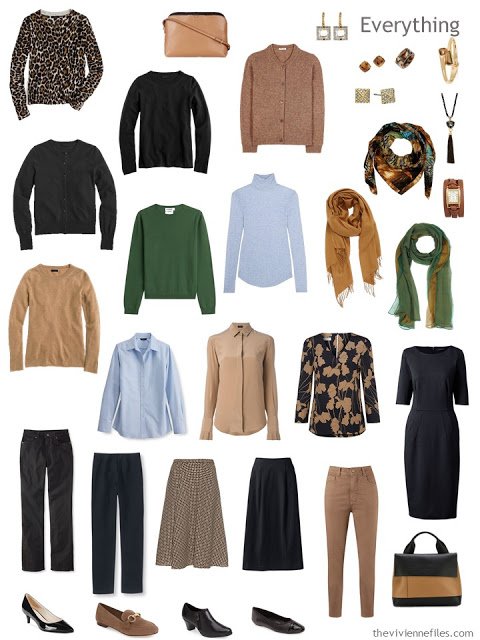 So she has calm, relaxing blues. Positively aggressive prints. Some warm textured caramel things, and enough basic black to hold it all together!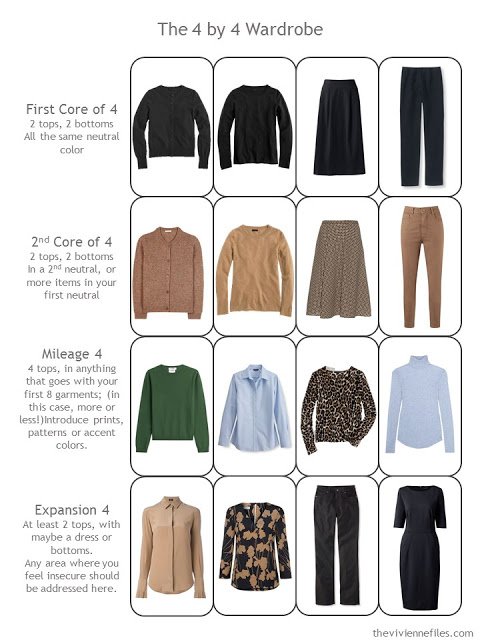 She can handle whatever's thrown at her, occasion-wise, with this wardrobe: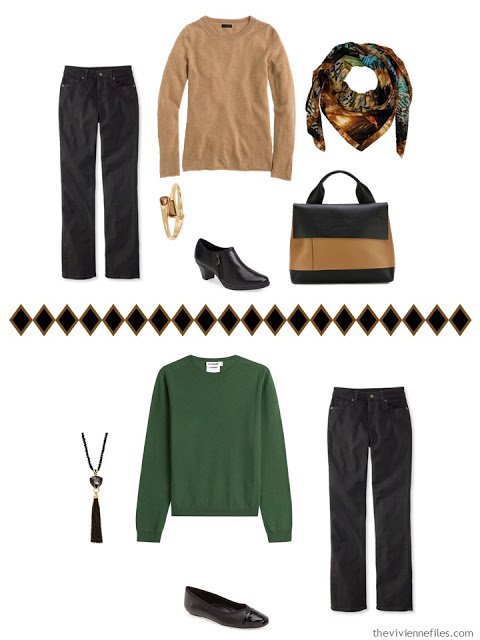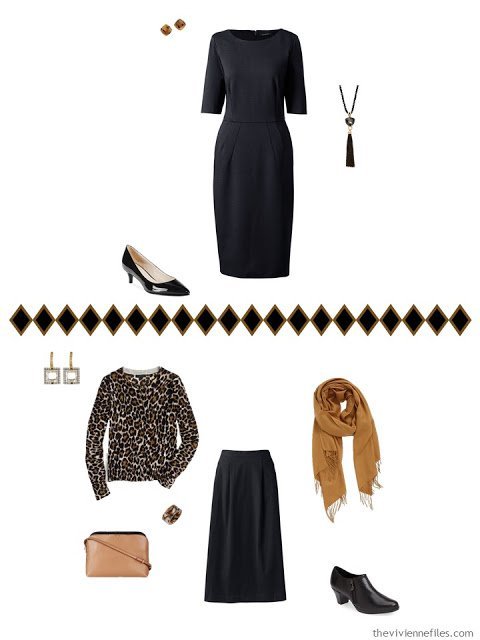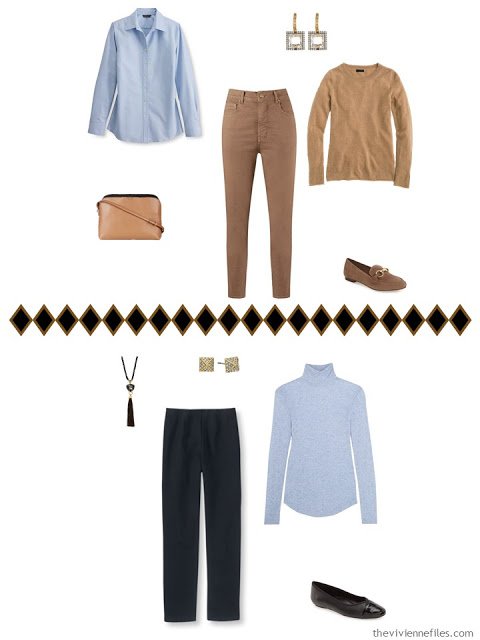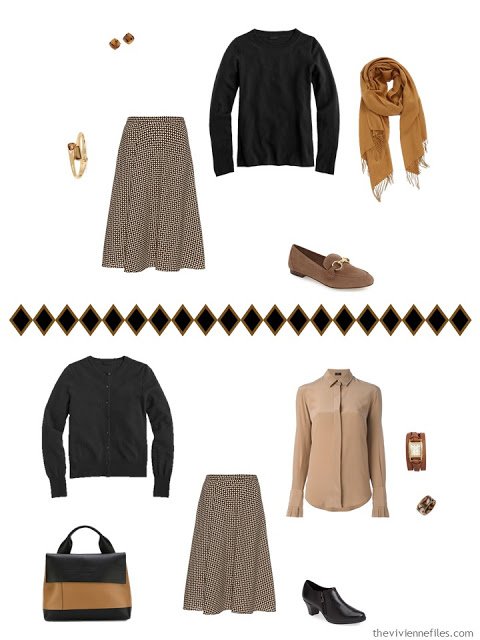 Now if her persuasive skills can work as well as her packing skills…
love,
Janice