August 29, 10`6
Durer was, unquestionably, a genius:
There are only about a TON of colors here (yes, ton is not a number, but you know what I mean…). I actually went back to the Internet to look at photographs of the actual bird in order to get a sense of what they really look like!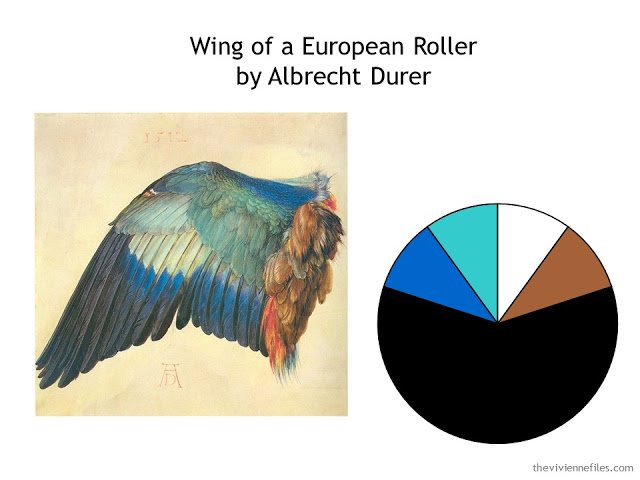 Uncompromising
She knew that she had some… difficult… preferences.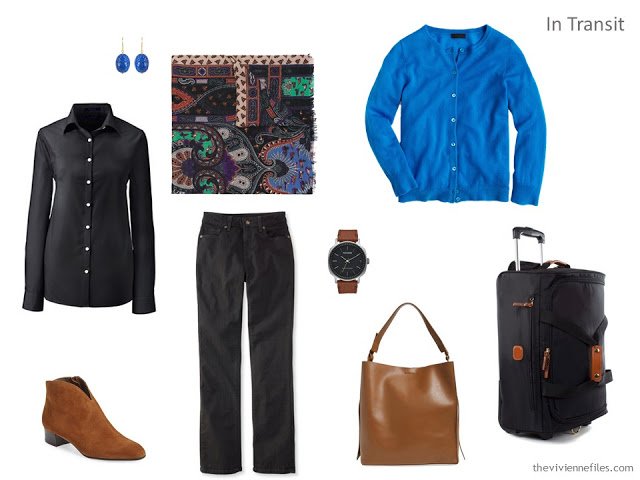 shirt – Lands' End; earrings – Aurélie Bidermann; boots – Frye; scarf – Etro; jeans – L.L.Bean; cardigan – J.Crew; watch – Nixon; tote – Allsaints; suitcase – Bric's
Even though her wardrobe is largely black and white, she prefers brown leather. She doesn't care if anyone else thinks it's a good idea…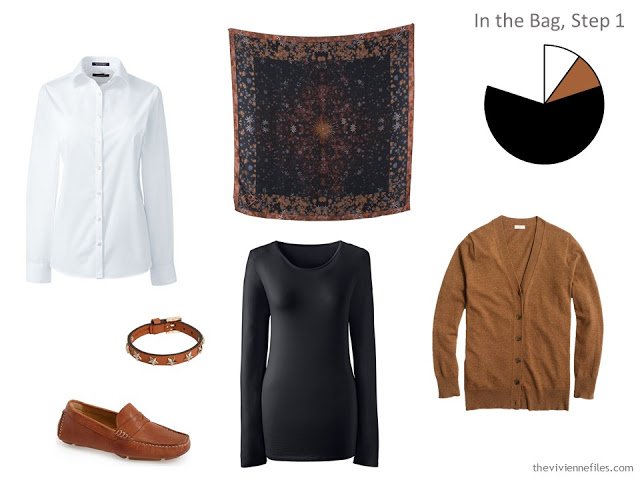 Shirt – Lands' End; loafers – Cole Haan; bracelet – RED Valentino; scarf – Bibi Herron; tee – Lands' End; cardigan – J. Crew Factory
Her favorite accent colors are two different shades of blue, which don't particularly work together. Her friends tell her that it isn't very efficient to stick so stubbornly to both colors…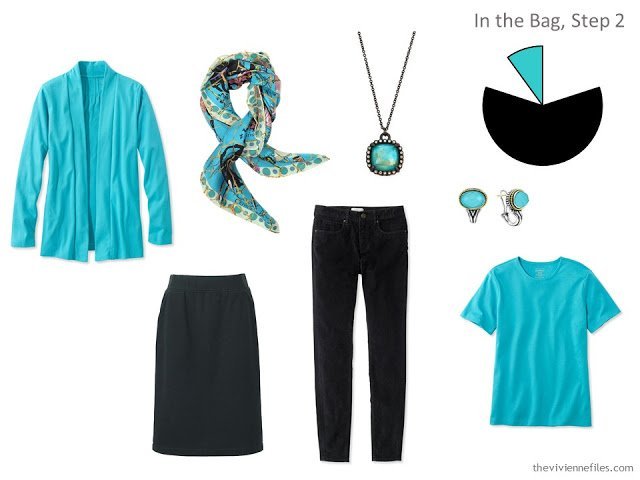 Cardigan – L.L.Bean; scarf – Christian Lacroix; sweat skirt – Uniqlo; necklace – Armenta; corduroy pants – L.L.Bean; earrings – Lagos; tee – L.L.Bean
She's been known to wear both silver AND gold jewelry. Sometimes she wears them AT THE SAME TIME. Shocking…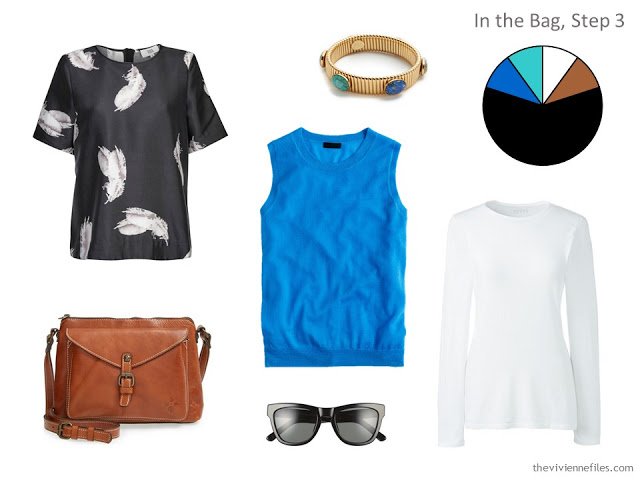 Feather top – Noa Noa; bag – Patricia Nash; bracelet – GAS Bijoux; sleeveless top – J. Crew; sunglasses – Westward Leaning; tee – L.L.Bean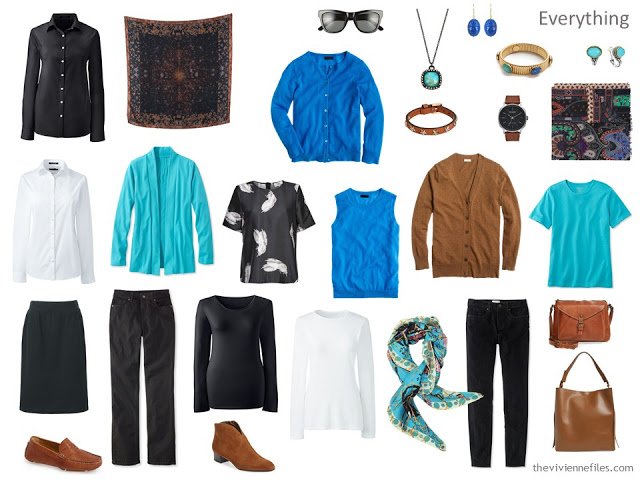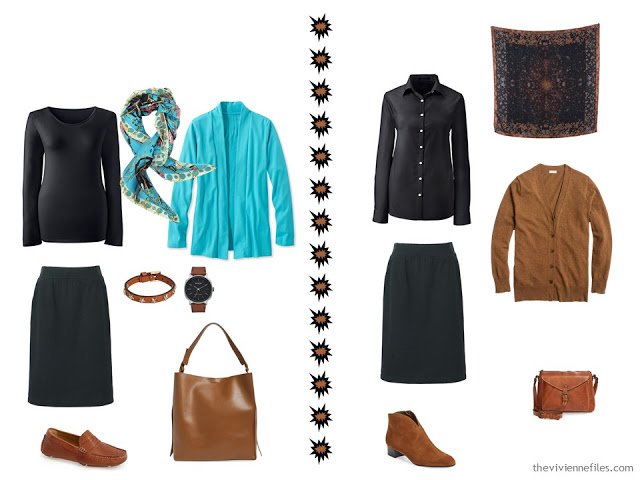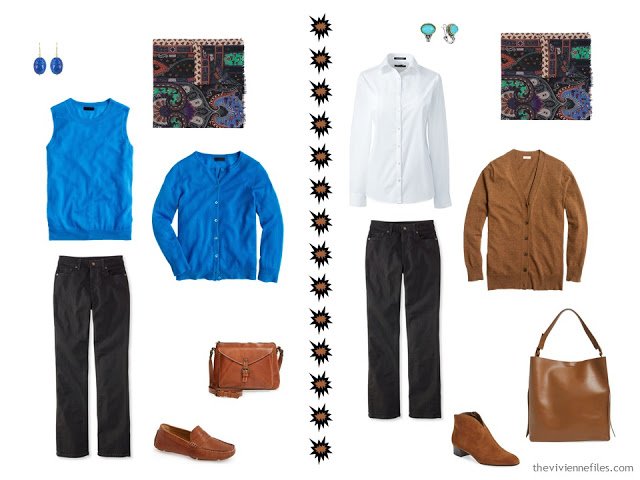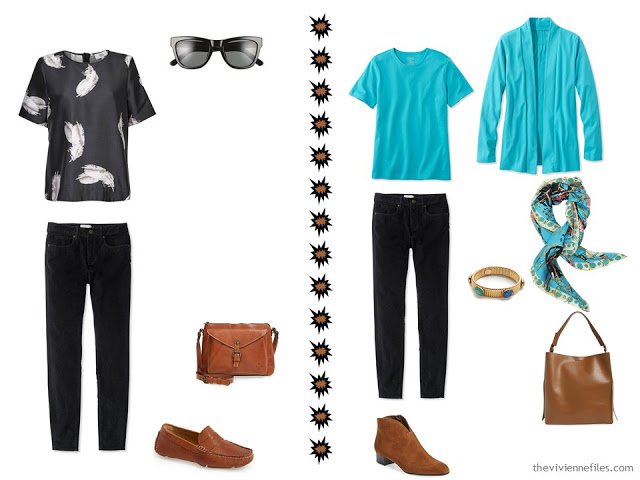 Her friends need to realize that the "Fashion Police" don't really exist…
love,
Janice