February 15, 2016
When we left this project, it was neither fish, nor fowl, nor good red meat, as they say…But that's okay, because transition REQUIRES a period of "this and that." Unless you're going to throw out absolutely everything and start from scratch (which I don't recommend, and actively discourage!), you're going to find yourself in this kind of spot if you choose to make a major wardrobe shift. Just press on, patiently and intelligently…
Step 6 – Shoes for Skirts, and a Tote
Step 6 of the clothing change gets rid of black skirts and move toward warmer pieces, so your black pumps and boots are pretty obsolete! And you might as well address a new tote bag, since you're in the "leather goods" mood.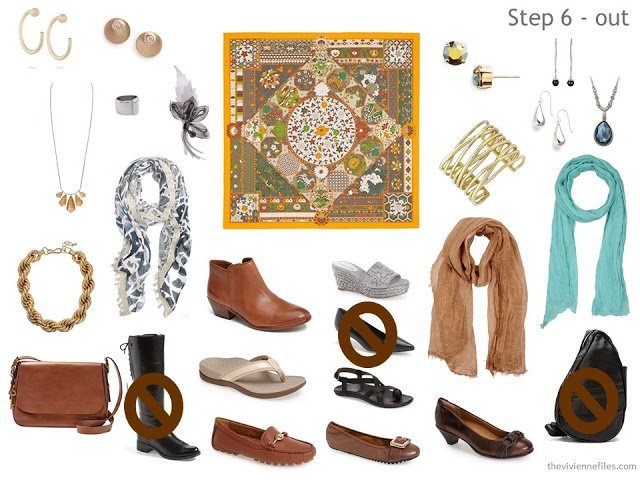 Since this wardrobe is overall a notch less dressy, I opted for a more versatile flat to take the place of your pumps. These kinds of wardrobe makeovers can do more than just change your colors – it gives you the opportunity to move toward a more casual, or more formal, style, too.
Step 7 – Summery Shoes, and Some Jewelry
Your old capris, and a couple of tops, are being replaced right now, so a pair of casual shoes is going to be important. And two pieces of warm brown and gold jewelry will be fun to find – a nice shopping project is never wrong!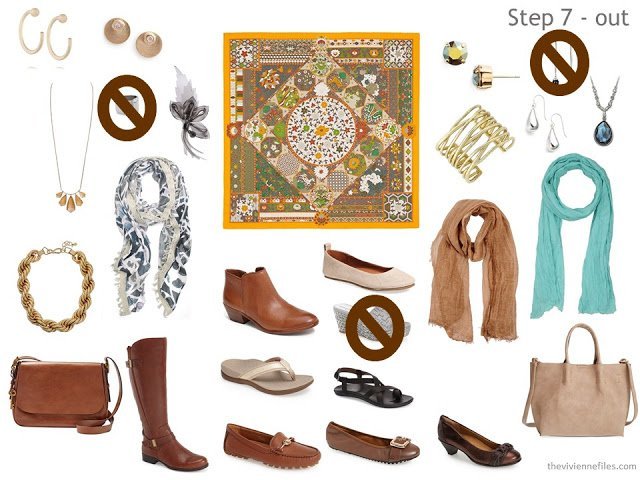 Step 8 – More Jewelry, and a Pair of Sandals
You're replacing shirts and sweaters on the clothing side of this project, so this is a good time for yet more new jewelry! (oh bother…) and let's just get rid of those black sandals – they certainly aren't being worn any more…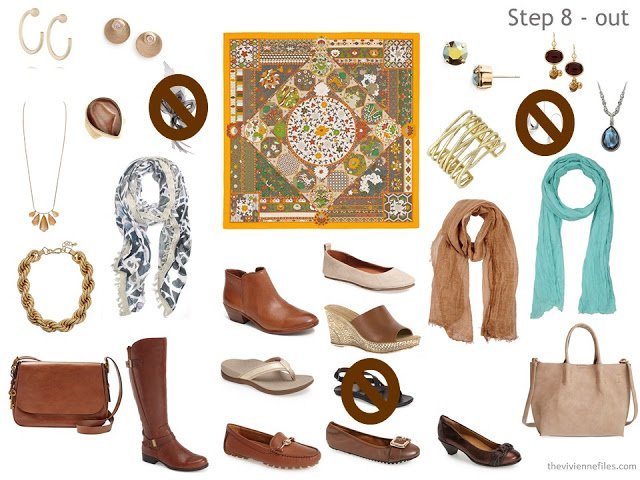 Step 9 – Lingering Items – a Scarf and a Necklace
Finish line! That last lovely scarf, and the great necklace… I'm sure you can find good homes for both pieces.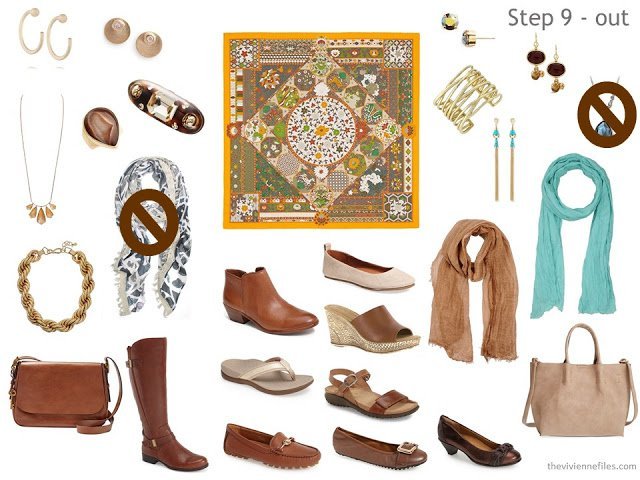 You might not be equal to buying an Etro scarf (although they're often very affordable on Ebay), but if you're in the mood, this could be a good celebratory purchase.
Your accessories: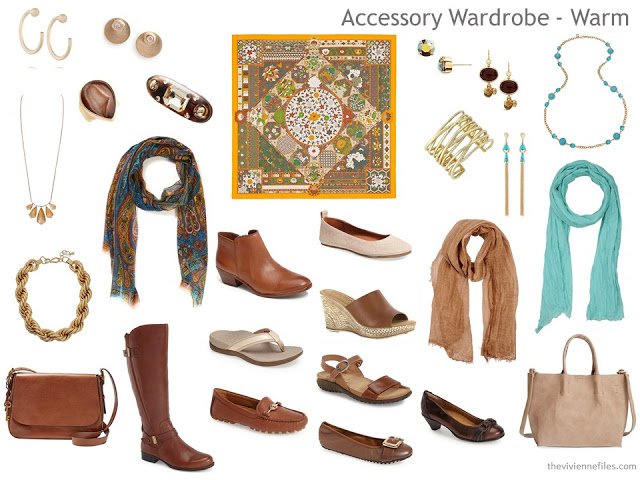 And your wardrobe: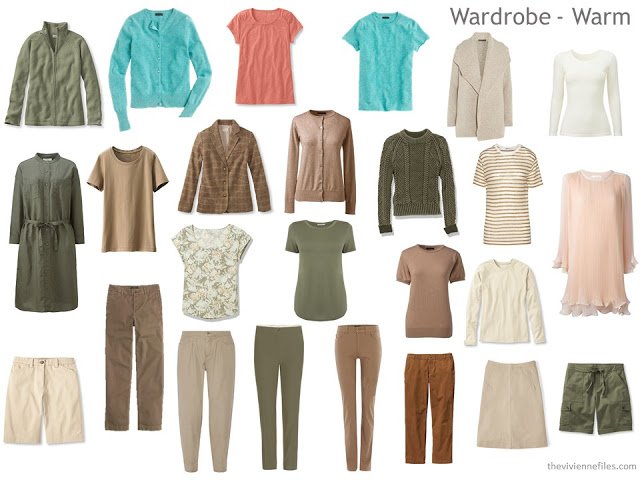 Just for fun, I pulled a few outfits, just to show how the versatility of these pieces, and how lovely the colors are: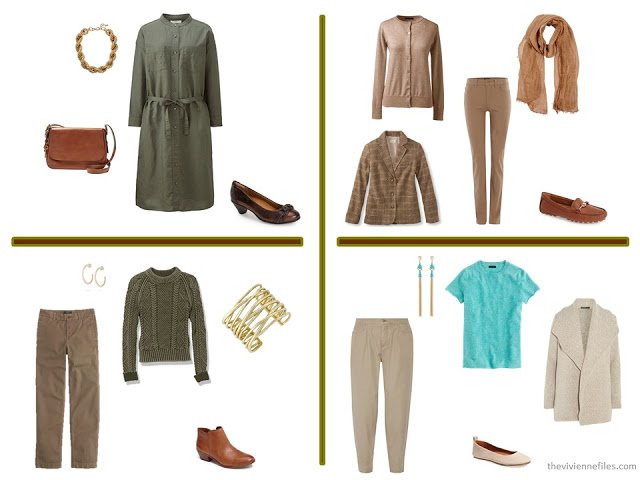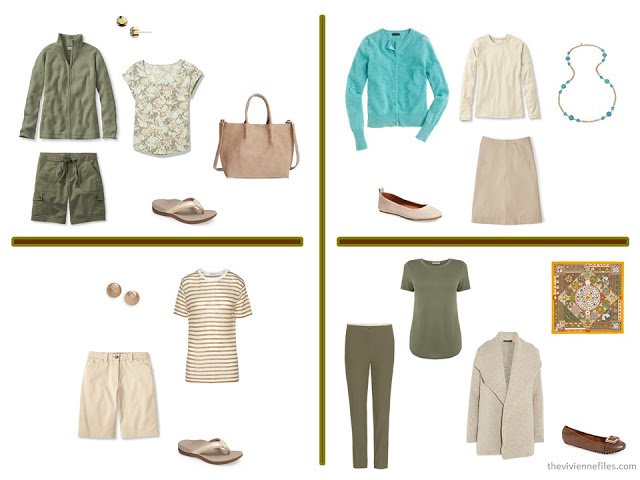 love,
Janice