So Wednesday I danced with the "cool male" cardinal; today, let's see what the "warm female" cardinal colors have to offer!
I'm going to use exactly the same red garments as I did on Wednesday, just to show how very different they feel when they're used with brown and camel.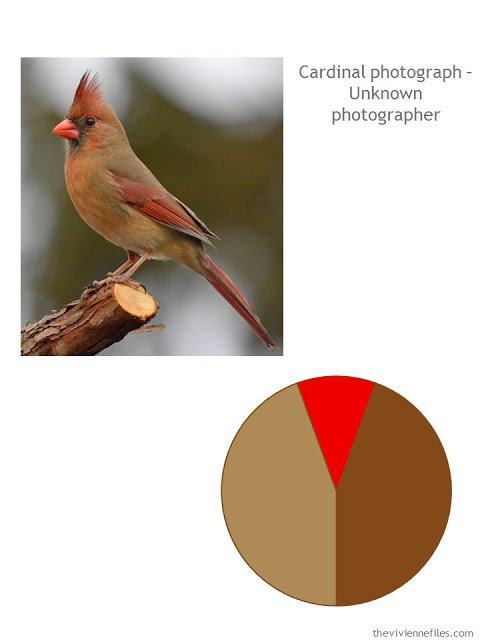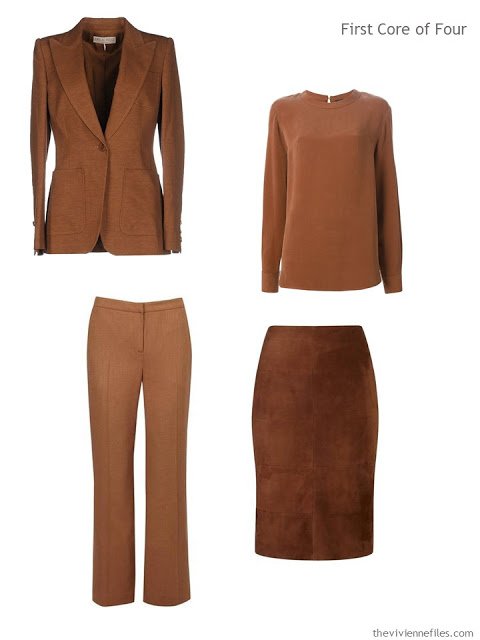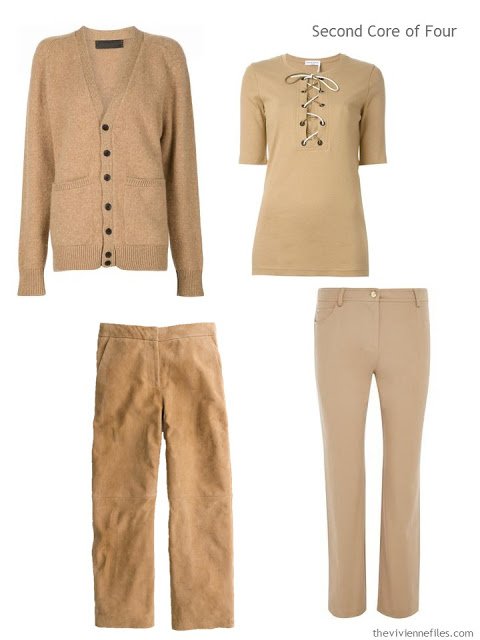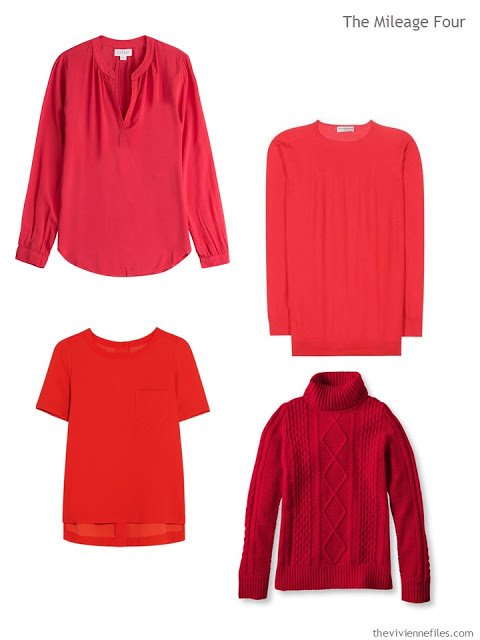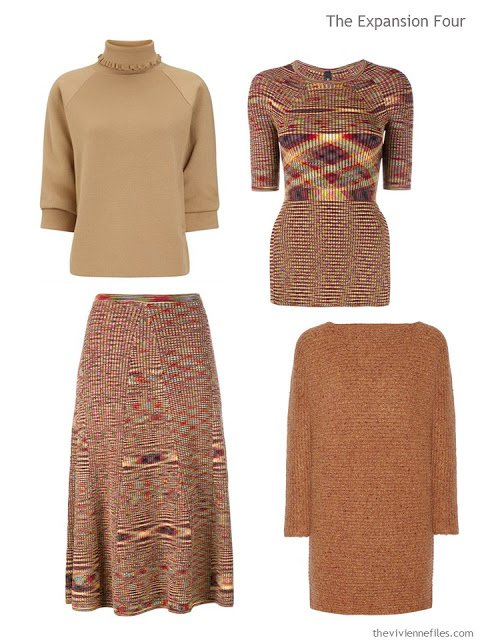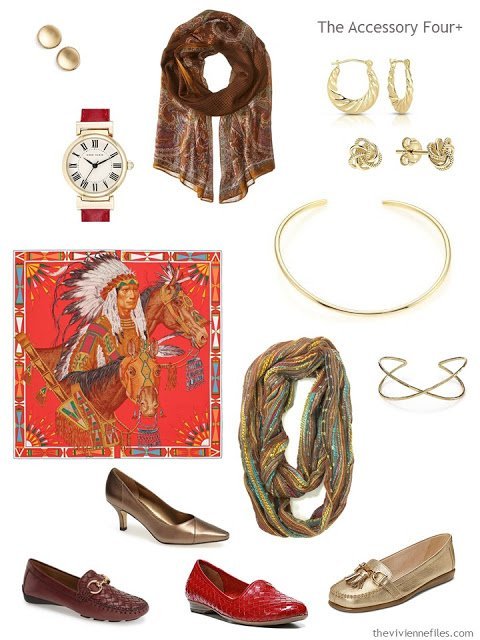 To me, it's always an education to see how an accent color can look like it's completely different when I place it into a wardrobe with different neutrals. I never tire of seeing colors working together.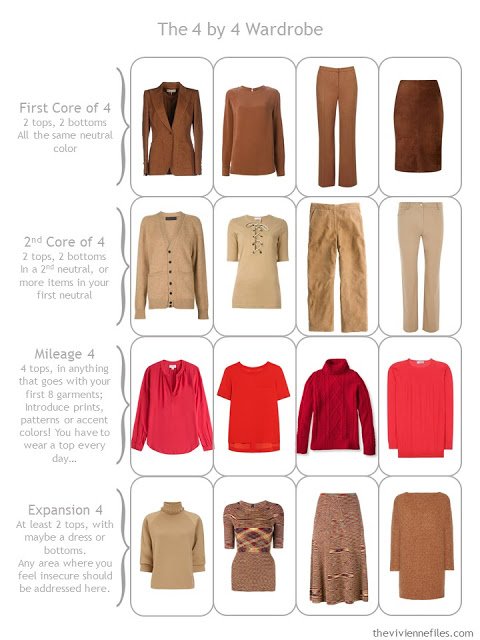 This warm wardrobe demonstrates that you can love red and NOT ever have to pair it with black or navy!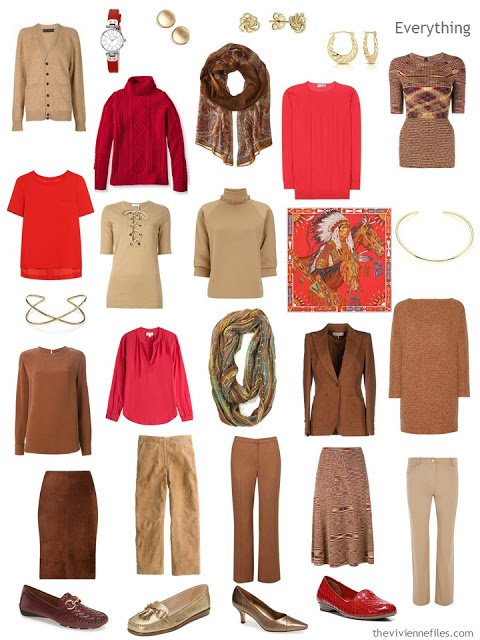 love,
Janice