Today's travel wardrobe is very much like yesterday's, but in a slightly altered color palette. This was a special request for an upcoming Bar Mitzvah, and I think it's great fun!
I chose this scarf as our leitmotif for the color scheme, because these scarves are marvelously interesting. You'll be seeing this design again, because there are a couple of color scheme available that are just striking, and I want to see what I can do with them…
look for the horses hidden in the design…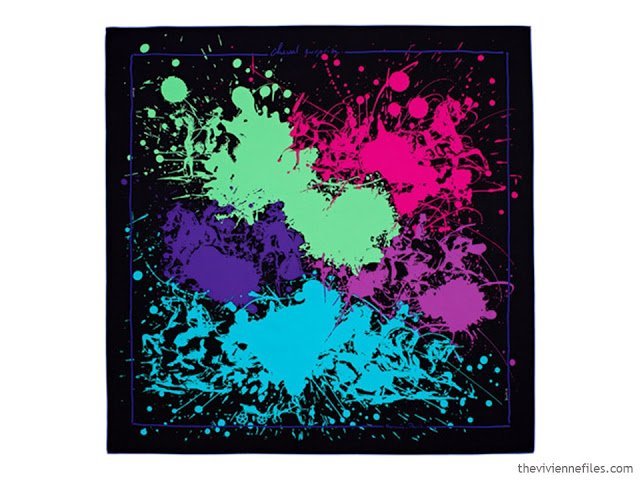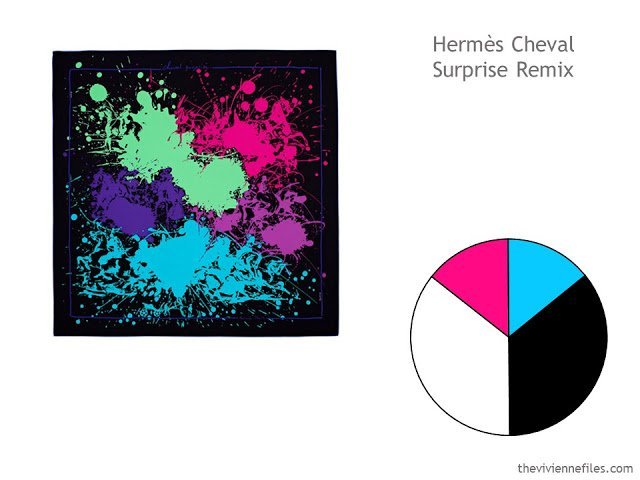 As I mentioned yesterday, this Diane von Furstenberg dress is available in a variety of colors – I just changed out for the color requested! And in place of a hat, a pretty headband. (some of us wear headbands a LOT…)
I thought that the pink dress was quite enough pink for one trip, so I chose a simple white silk top this time – if you found a pretty print, or a pink you adored, it could easily be substituted.
This casual isn't quite as casual as before – I thought a classic shirt would be a nice option, as a change from bright colors and prints.
Oh, but speaking of bright prints, I couldn't resist this shirt! And yes, I would absolutely wear it over the pink dress, with a metallic belt; if you're going to buy a beautiful dress, you might as well find a number of ways to wear it.
I like the way that this gives one options that are very bright and cheerful, or quite subdued and neutral.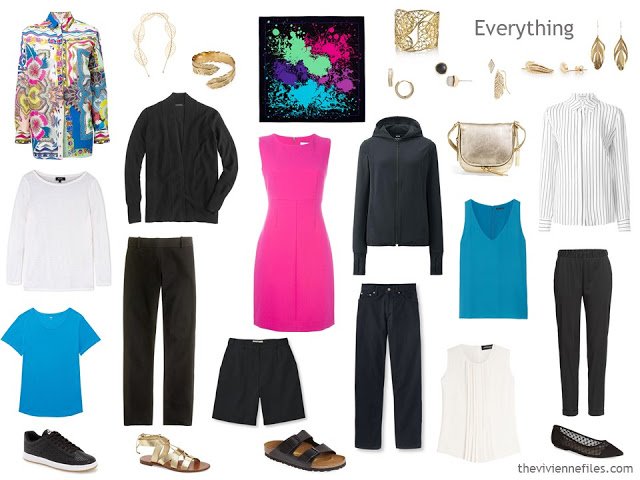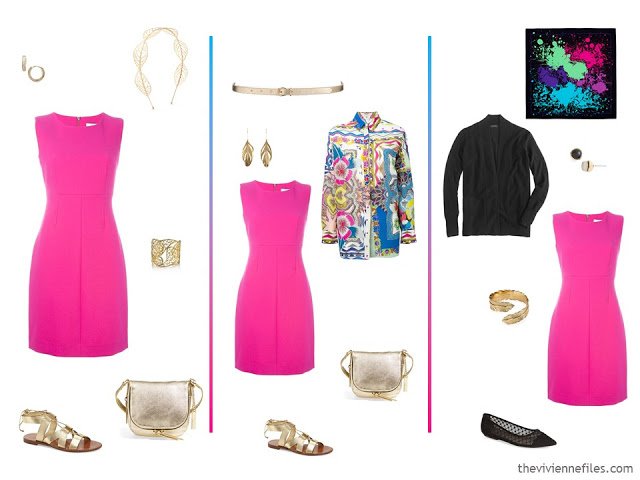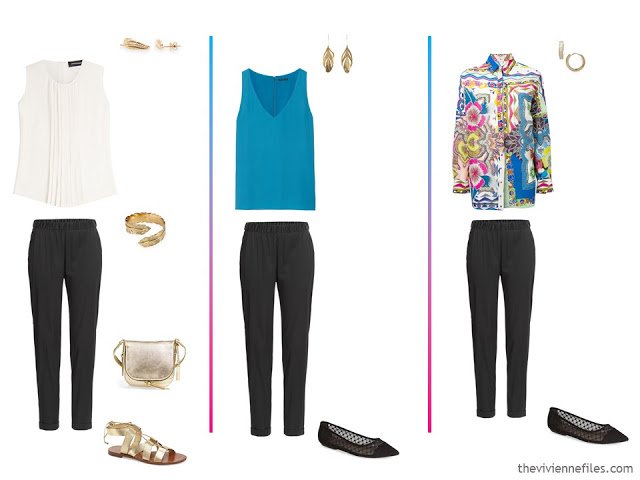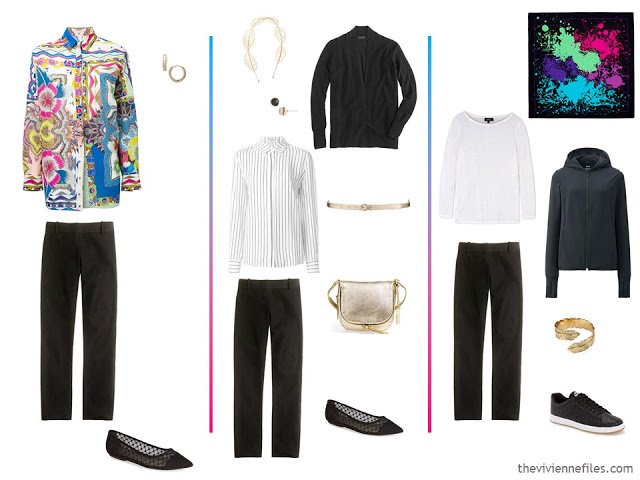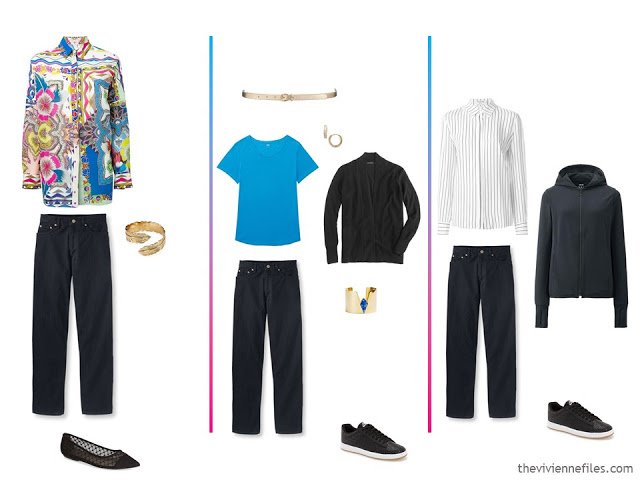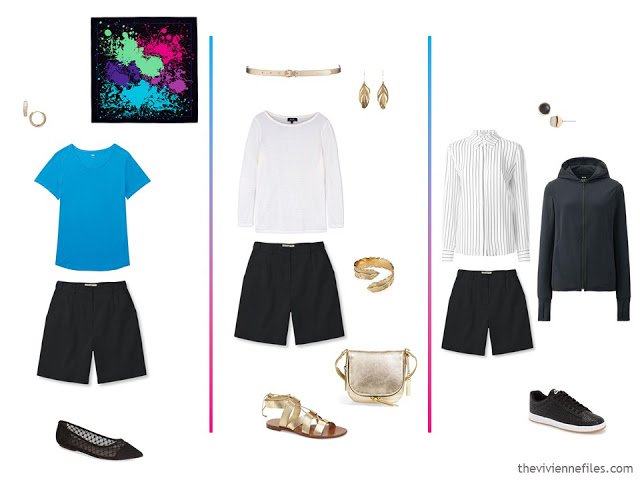 As always, I want to give you a chance to refresh your memory about the structure of the blank template.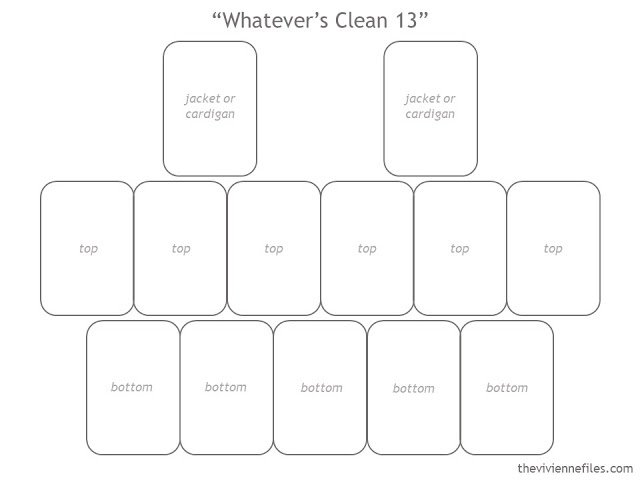 You can see how comfortably these pieces slot into the template. Clearly, a pair of white shorts, or white jeans, would work just as well here!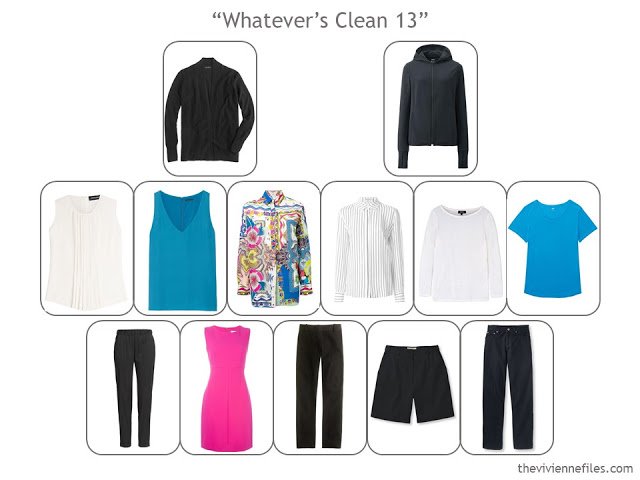 I'm definitely going to revisit "Toasting Friends" to experiment with a different color scheme. I hope it turns out well!
love,
Janice