As I mentioned yesterday, I want to look at the possibility of different accent colors for a few neutrals – today let's think about dark chocolate brown!
First up, the core four garments upon which we will build these outfits. Having these 4 pieces can make your life so much easier….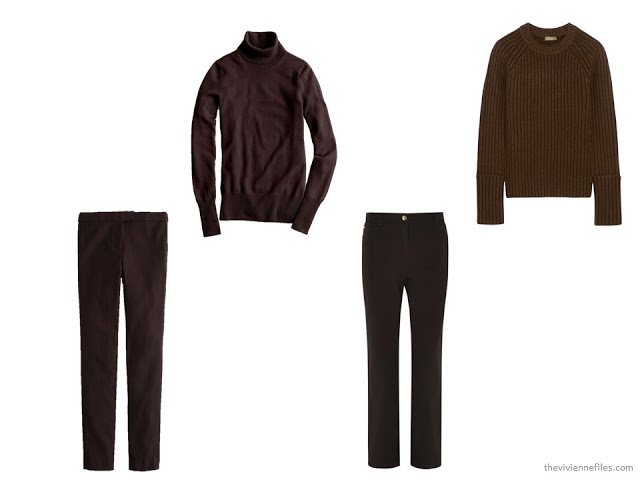 I took the same approach, starting with two neutral colors that could serve as accents in a mainly brown wardrobe. If you were building a wardrobe with more than 1 neutral, you would have lots of options like this: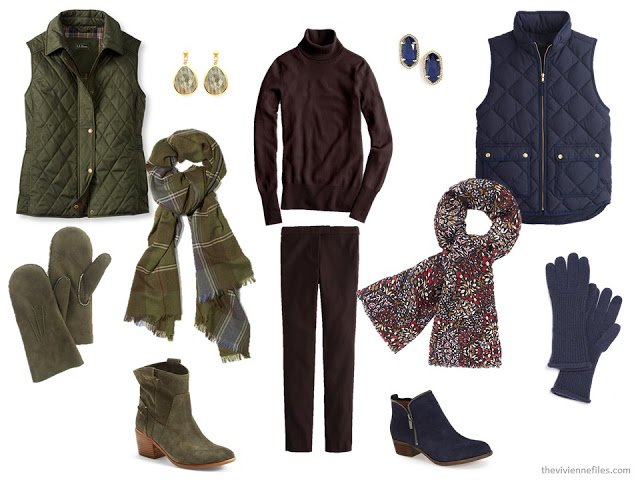 I loves these bright colors – you would certainly stand out in a sea of black winter coats if you wore one of these vests! And for many people, these are much more flattering colors…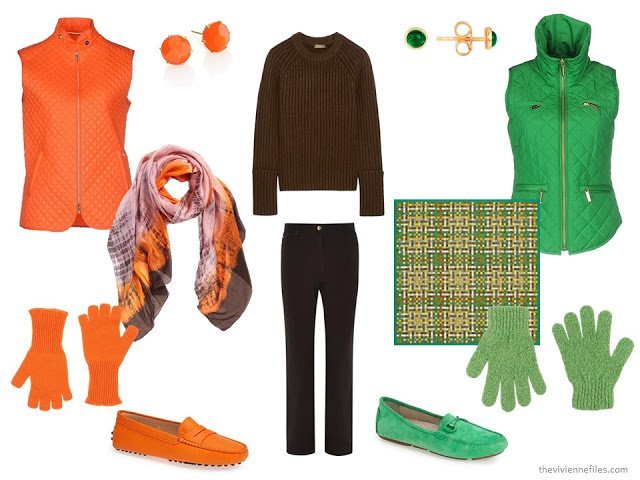 I was so happy to see that the maroon items that I showed with black ALSO look great with brown. What a flattering color! And the blush – it's an extravagance, but it makes a beautiful outfit – much dressier and more elegant than is expected when you say "a sweater and a down vest."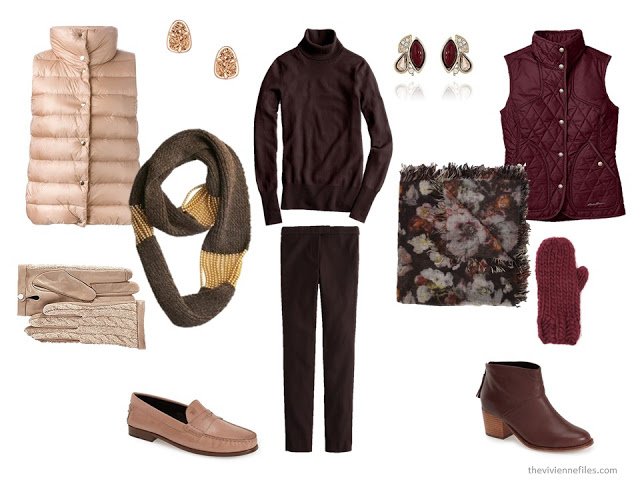 I certainly could have included the blush color as a pastel, don't you think? But I really wanted to look at this off-white/sand/whatever they call it color. (although this could also be a neutral, I think…)
Both pair of earrings are amazing, by the way. They were made to go with the scarves, I swear. Sometimes, I wonder if I'm ever going to find what I have in my mind, but my persistence is always rewarded. Patience is essential when one is shopping, even if it's only vicariously!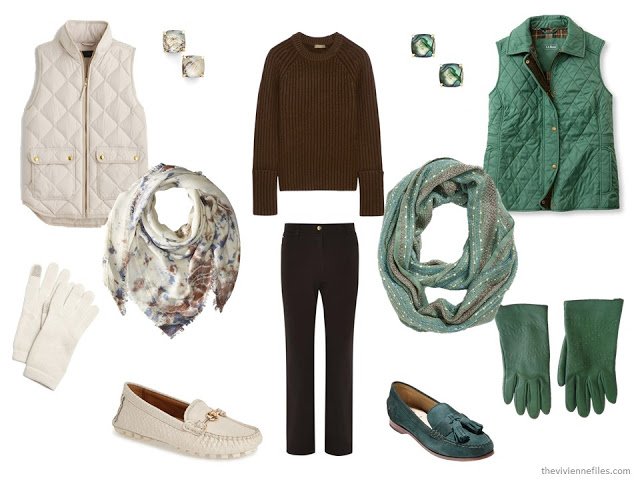 Sand vest –
J. Crew
; abalone earrings – Kate Spade; cream scarf –
Diesel
; ivory gloves –
Portolano
; chalk loafers – Coach; green earrings –
Kate Spade
; green vest –
L.L.Bean
; green scarf – BP; green gloves – Hermes; spruce loafers – Cole Haan
You can easily see how owning a couple of these little accessory families could give you a TON of mileage with a small, core wardrobe in brown.
Which makes me think I might be able to get some use out of a red vest, eh?
love,
Janice