July 1, 2015
Wow…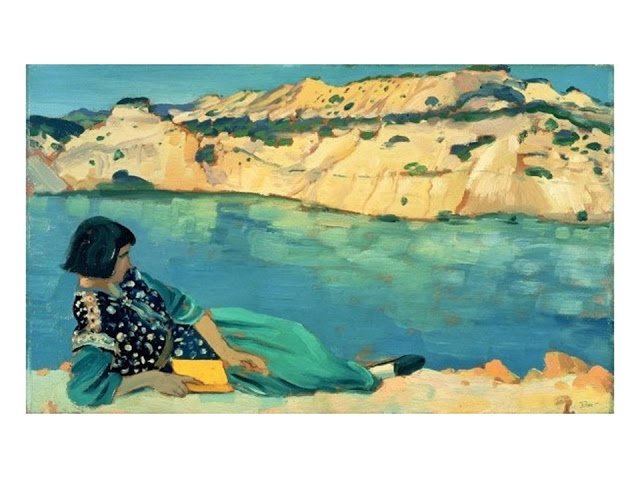 A color scheme that just cries out for some cotton khaki, and some turquoise…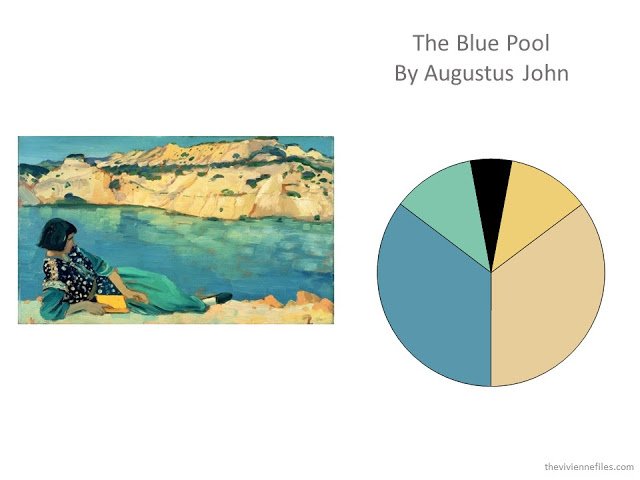 This felt to me like a quick weekend away to the lake – leaving the office early, and doing nothing more strenuous than maybe rowing a canoe… The prevailing feeling that I was looking for was outdoors, active, sunny and relaxed.
The jewelry looks great with your outfits, but isn't terribly expensive, so you can wear it without being obsessive about it. A little clutch is handy in case you dash into town for drinks or dinner.
If it's cool, you have your cardigan and trousers from work; if you want to be "dressy-ish", you have your culottes, and if you're going to get wet, you have shorts! This should give you all of the options you need, without having an overabundance of unnecessary clutter.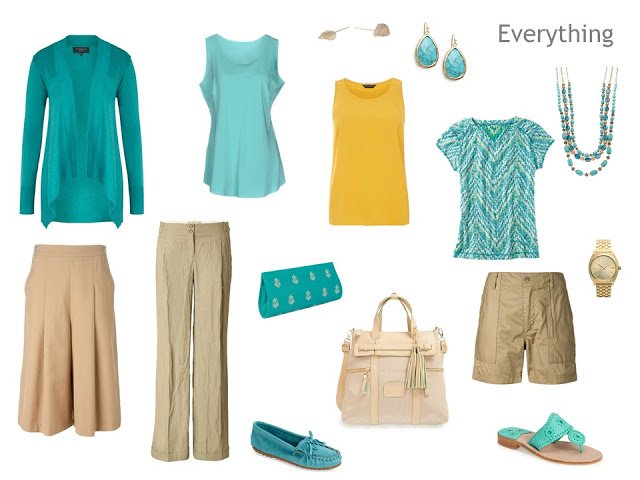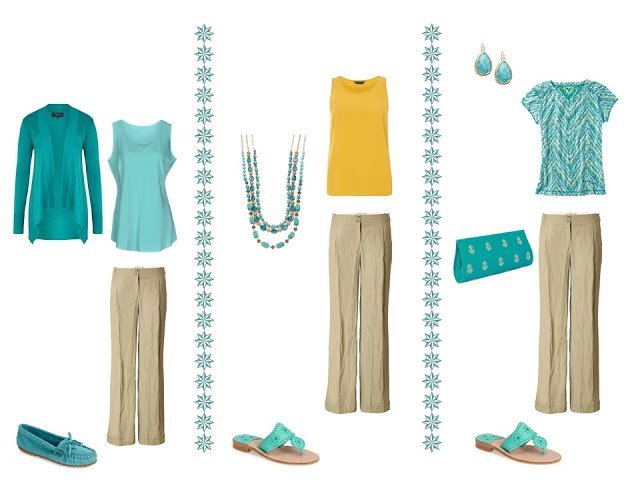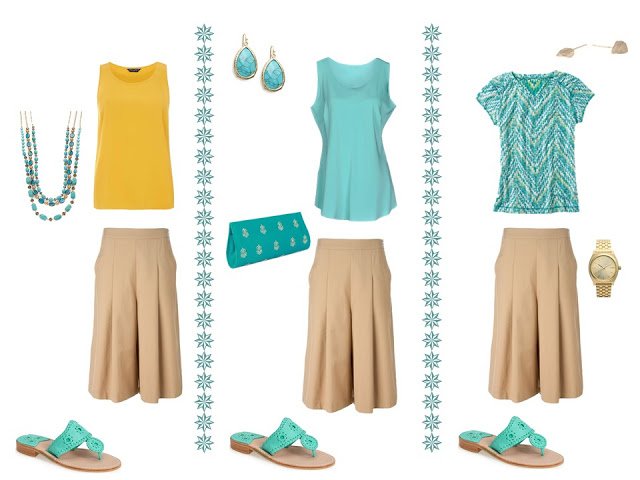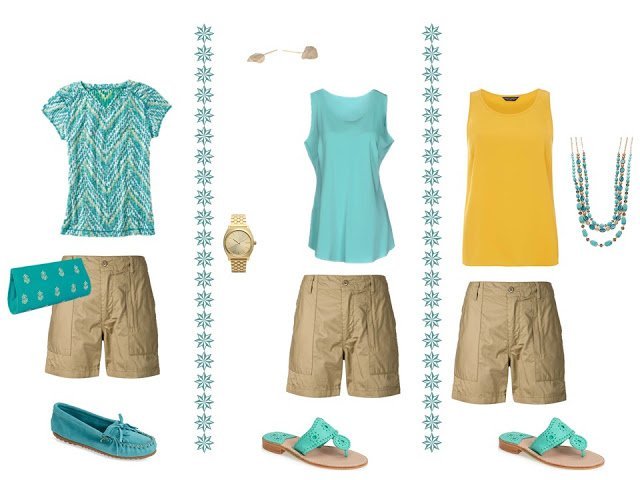 It strikes me that this would be a great way to "test-drive" an accent color. Say you already have a solid core wardrobe in beige, khaki or brown, and you decide that, for warm weather, you're going to give turquoise a try. A cardigan and two tee shirts, a couple of inexpensive pieces of jewelry, and a pair of shoes OR sandals (you wouldn't really have to have both, at first). If you really didn't care for your experiment, by the end of the summer you could get rid of these few items without a brutal guilt trip.
Or maybe this is how to incorporate that new "color of the year", without going overboard?
love,
Janice