March 14, 2015
Belovedest and I are leaving Wednesday for New York for what is either a very long weekend, or a rather short vacation – six days. B lived in New York a few different times (he had one of those jobs that required frequent transfers), and so we know the city very well. Our anniversary is next Friday, so we have an excuse for some festivities. Overall, it will be a nice opportunity to spend some time together and reacquaint ourselves with a favorite city.
My biggest packing constraint for this trip is the desire to take gym clothes with me. Normally, for European vacations, I just throw my workout routine into the shredder and assume that my walking will stand in for exercise. (uh, it really doesn't work that way, but I continue to delude myself!) But we are going to go to the gym probably every day for an hour this trip, and that will dominate my packing.
So I'm going super-minimal. Six pieces for six days. I know that if I wore my jeans on the plane I could buy myself a little bit more space, but I want to be ready to hit the streets for some wandering, and then dinner, the minute we're out of the cab. So I'm flying in a dress…
This is how I foresee things unfolding: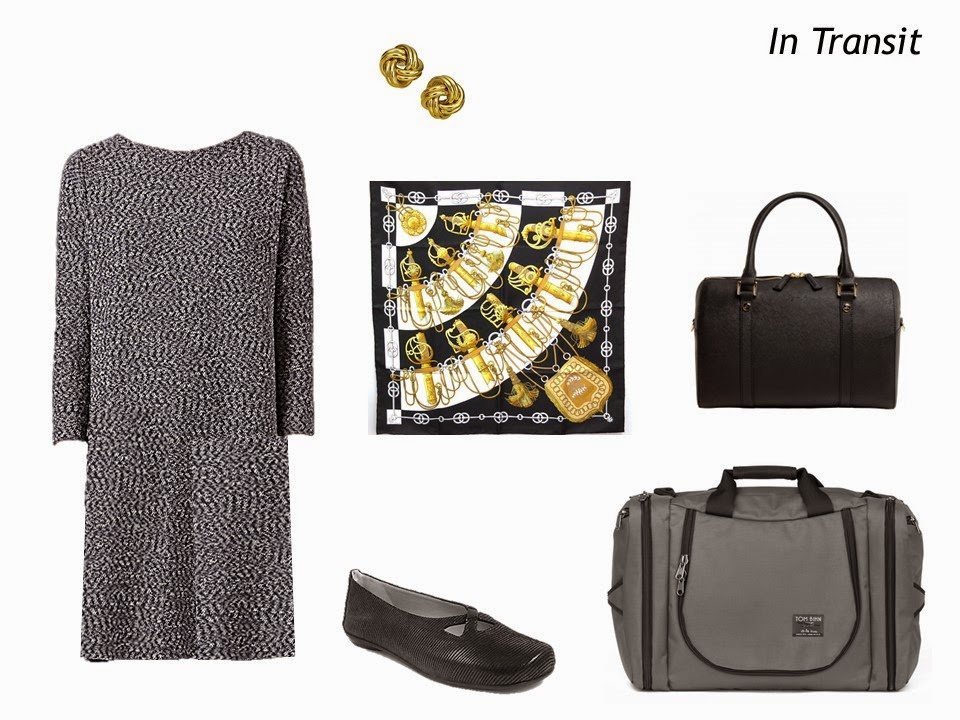 This pack actually is "shoe-heavy" because I'm tossing in a pair of legitimately dressy pumps to change into for dinners. I'm going to rely on jewelry and scarves to give me the variety I want since I'll be wearing each of the dresses twice. Happily, one can always have laundry done!
I'm probably going to wear an Eileen Fisher swing coat that I've had for years; it's lovely over dresses, and perfect appropriate with jeans. Impossible to wrinkle, too…And I have to say it again, the dress on the top left is NOT a baggy sack, the way it looks in the vendor photograph. I have no idea what they did to the dress to make it look that way!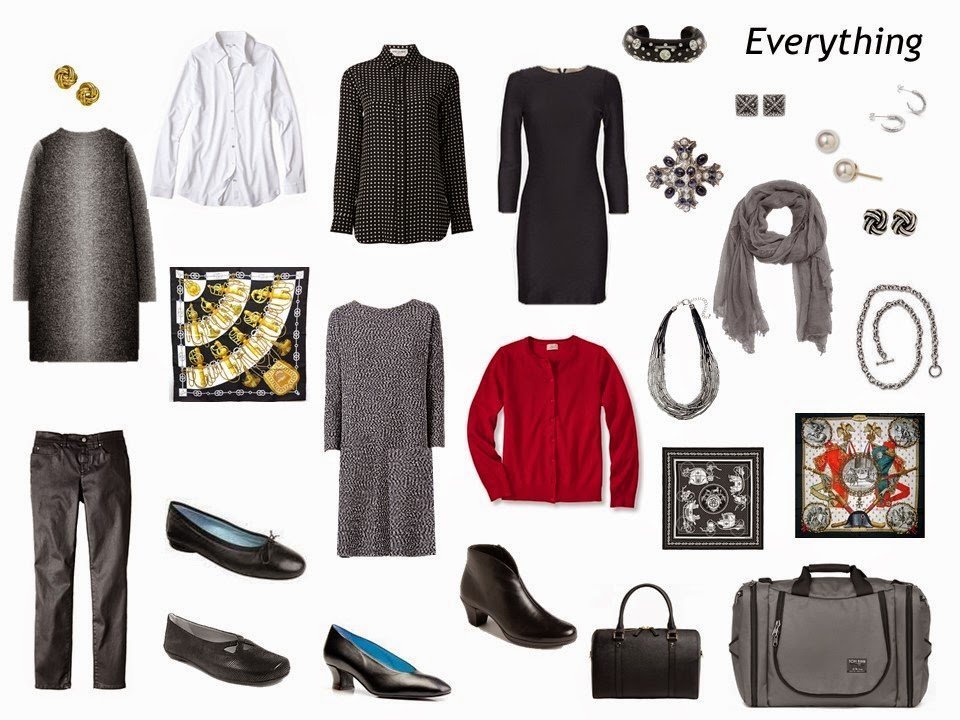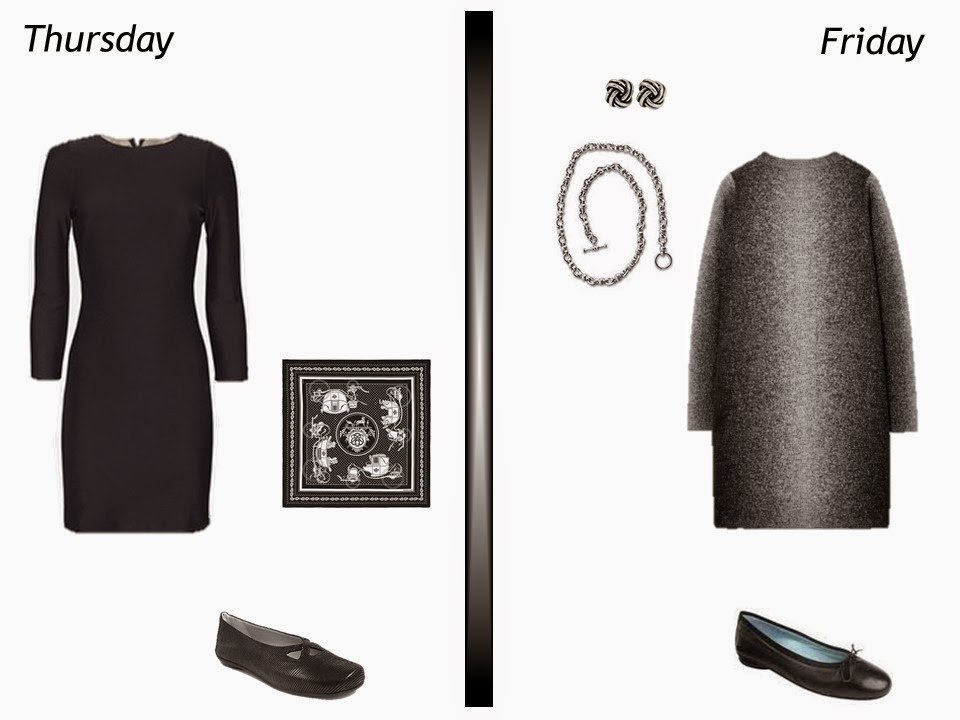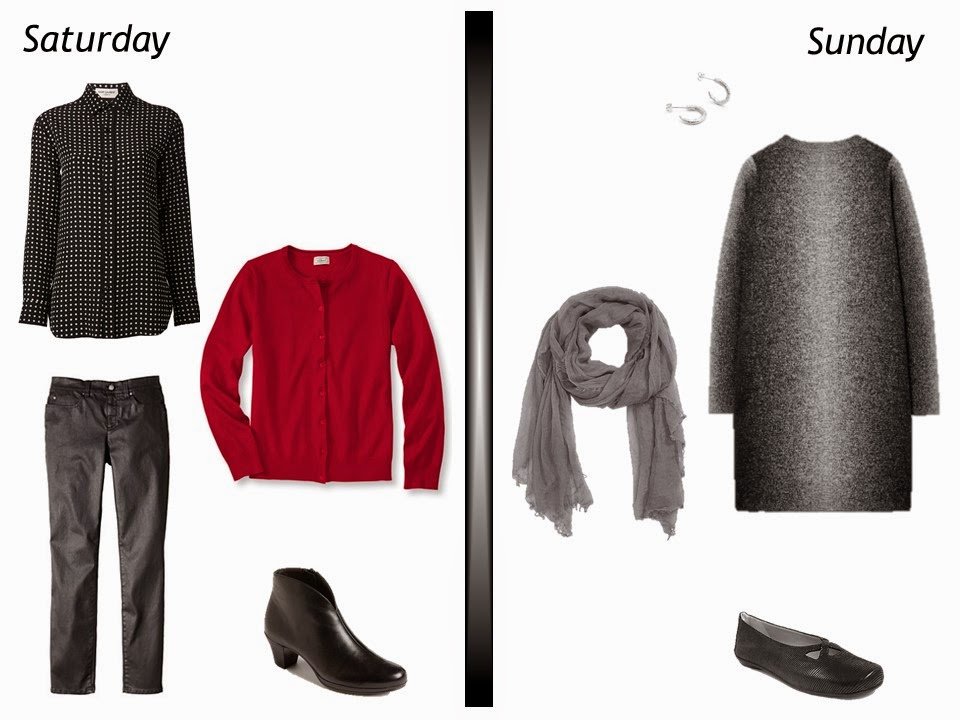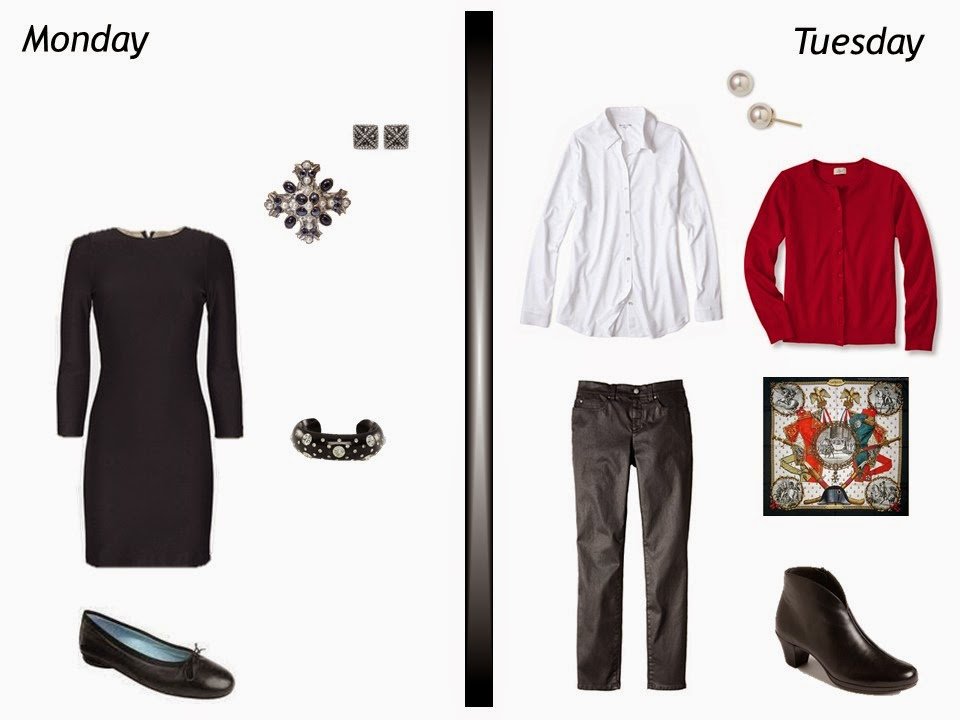 love,
Janice