February 11, 2015
As I mentioned before, I've received a couple of questions about what to wear with a special pair of shoes. When I saw these, I KNEW I was going to have fun, given my abiding love of all things black and white:
A little fearless mixing of stripes is the perfect foil for these simple flats. And a classic black dress with just a hint of white would be madly useful through the summer.
Putting dots with the houndstooth of the shoes seemed like a fun idea, and the pleated shorts are a lot more forgiving than the super-short shorts that seem to be everywhere! The red dress is easy with the black and white shoes – and a bag in a MUCH larger houndstooth pattern keeps things amusing.
Any bright color works well with black and white – if you like yellow, give it a try. And the abstract take on checks in this blouse was irresistible…
Doesn't this make a nice travel capsule wardrobe?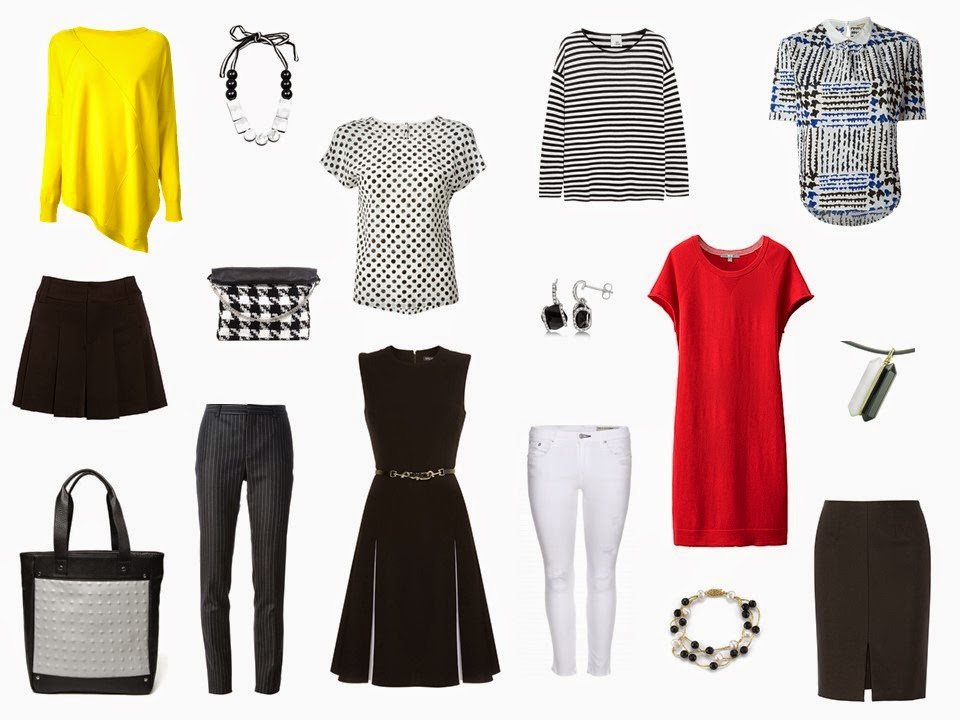 love,
Janice
PS – For more in the Maximize Your ROI series, check out the following articles:
Maximize Your ROI: Black and White Houndstooth Check Flats