July 27, 2015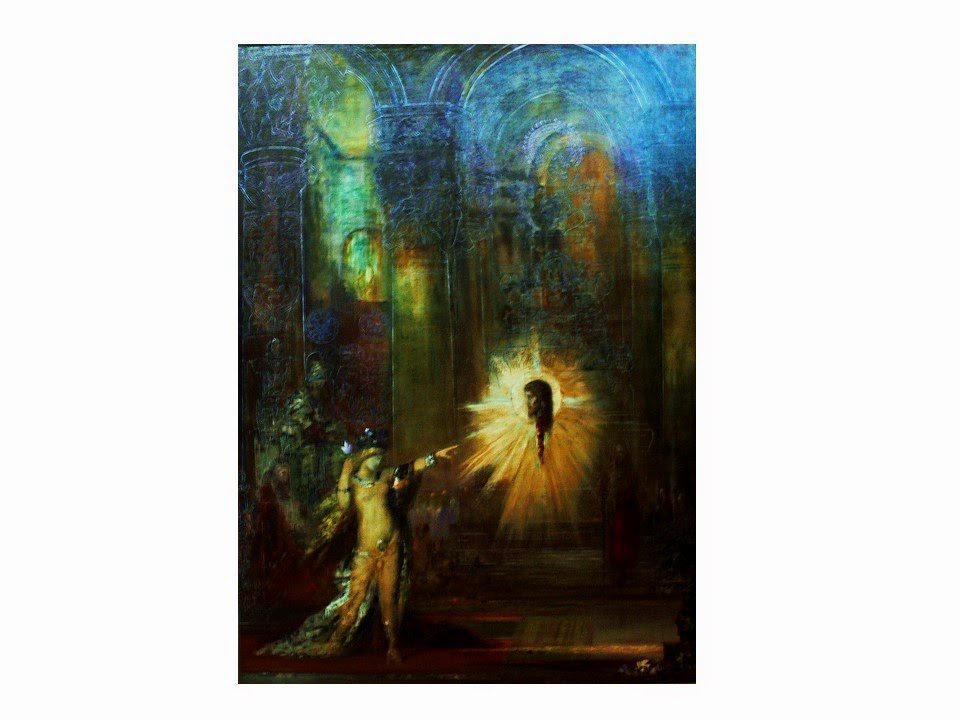 The reader who requested this was particularly interested in the black, olive and camel parts of the painting, so I've taken the liberty of cropping the top third in order to focus on the colors in question. I'm sure Moreau will forgive me, since I'm such a big fan!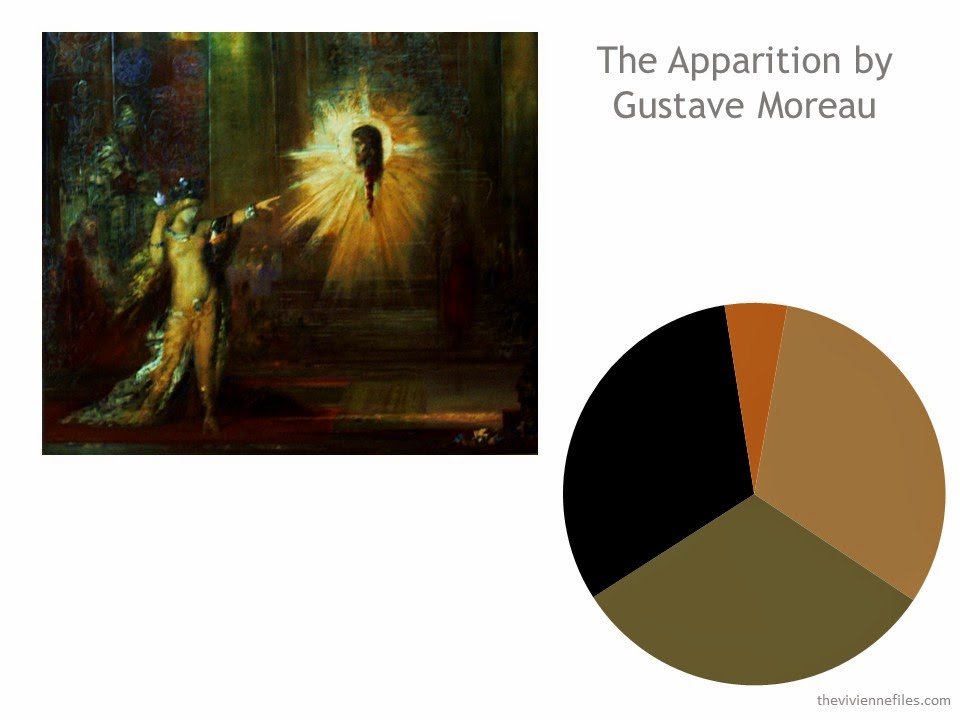 Any Moreau painting cries out for an exotic and Byzantine wardrobe, but I wanted to keep things in the realms of the wearable, so I've opted for velvet, silk and cashmere in order to express the more exotic and sensuous aspects of the painting.
Accessories are where you can really express the ornate impulses that seem to spring from this painting (and what that character in the painting is wearing!) – silk, or paisley, with suede, and some beautifully detailed jewelry. Alexis Bittar jewelry seems to suit this aesthetic particularly well.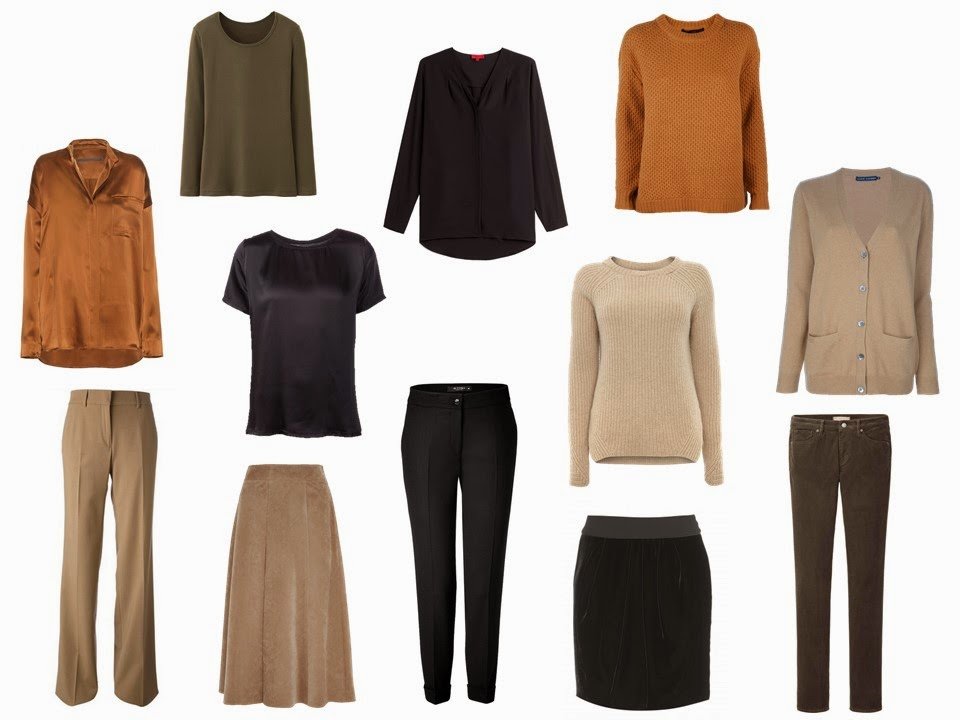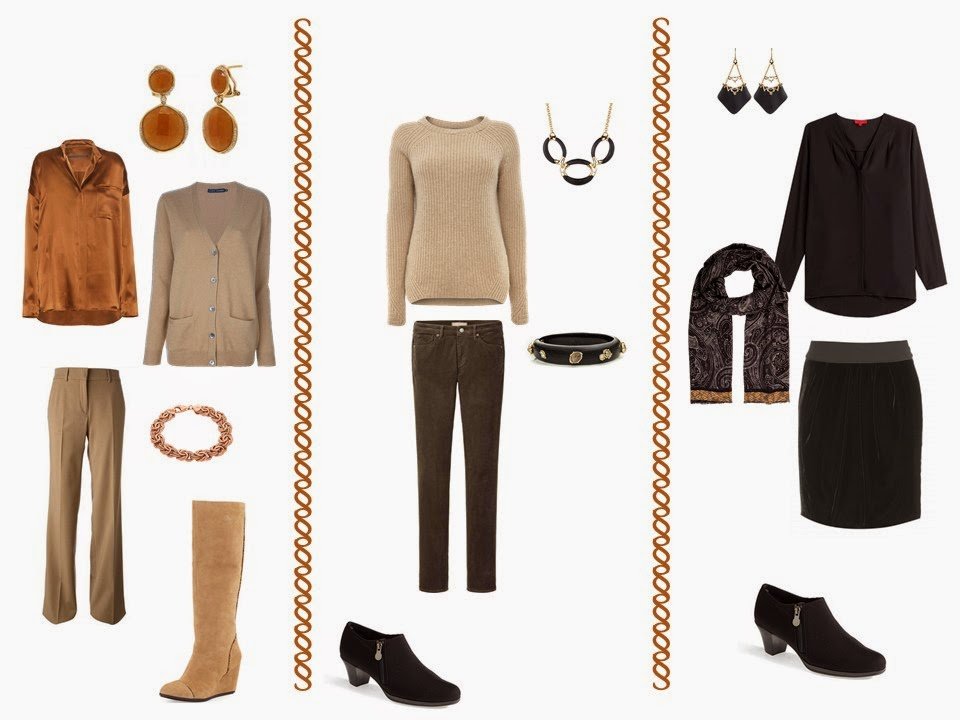 love,
Janice