When we were in Amsterdam last month, we of course went to the Rijksmuseum. They have lots of Rembrandt's, some Vermeers – it's worth the effort, trust me. It's a museum that will linger in our memories for the rest of our lives.
But there was one thing there that really caught my eye – our TICKETS!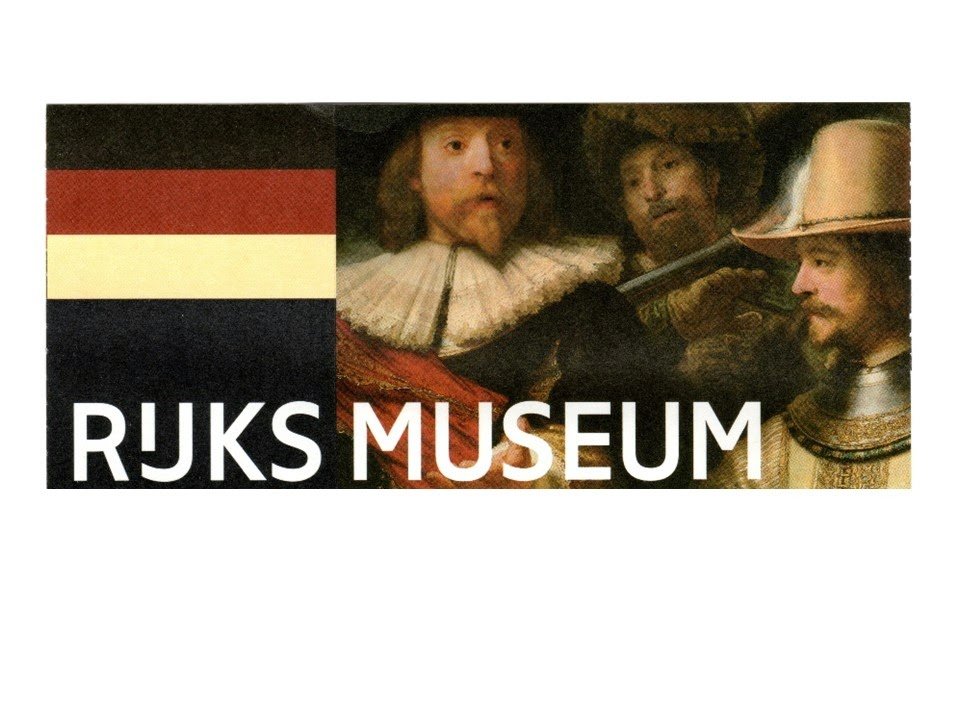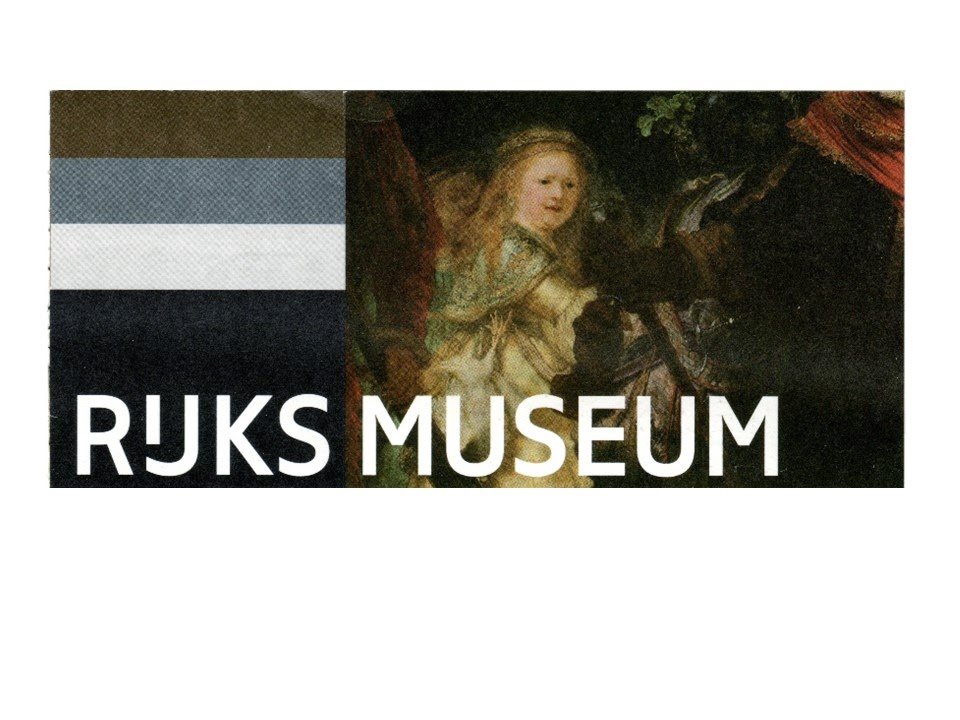 Both of the paintings are in fact details from The Night Watch by Rembrandt – arguably the crown jewel of the Rijksmuseum collection. But note the color schemes on the left side, drawn from the paintings! Remind anybody of our Start With Art?
These two bit posters were outside the entrance to the museum. The first is colors taken from The Milkmaid by Vermeer: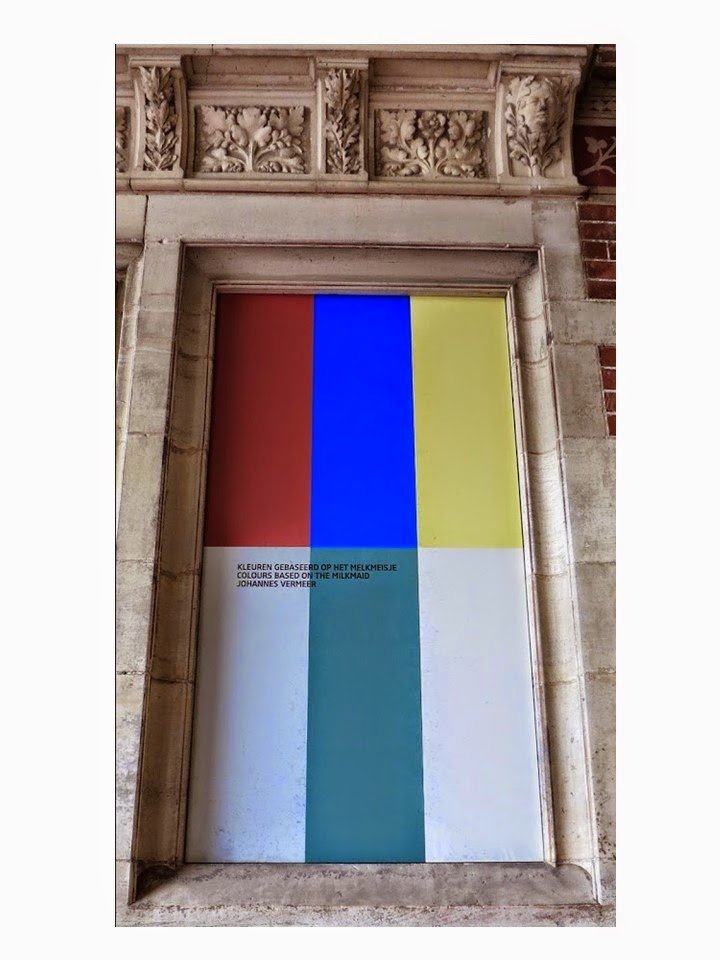 And this is colors taken from The Night Watch. I particularly like the graffiti – Find Joy!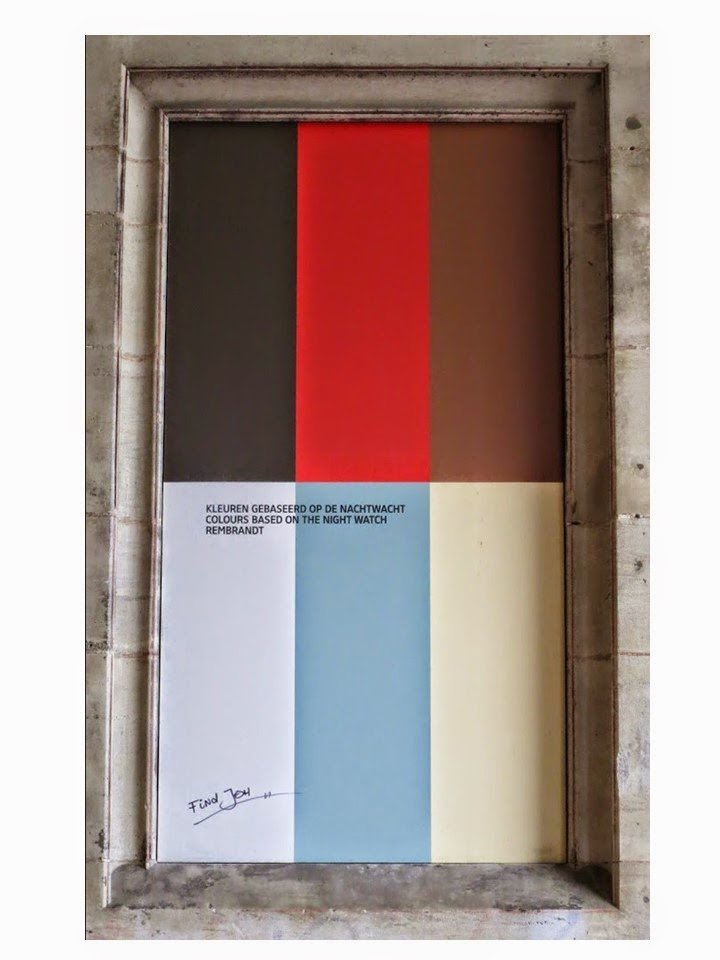 And I must share Belovedest's favorite photo: me, surrounded by luggage, before we left our lovely room in Amsterdam…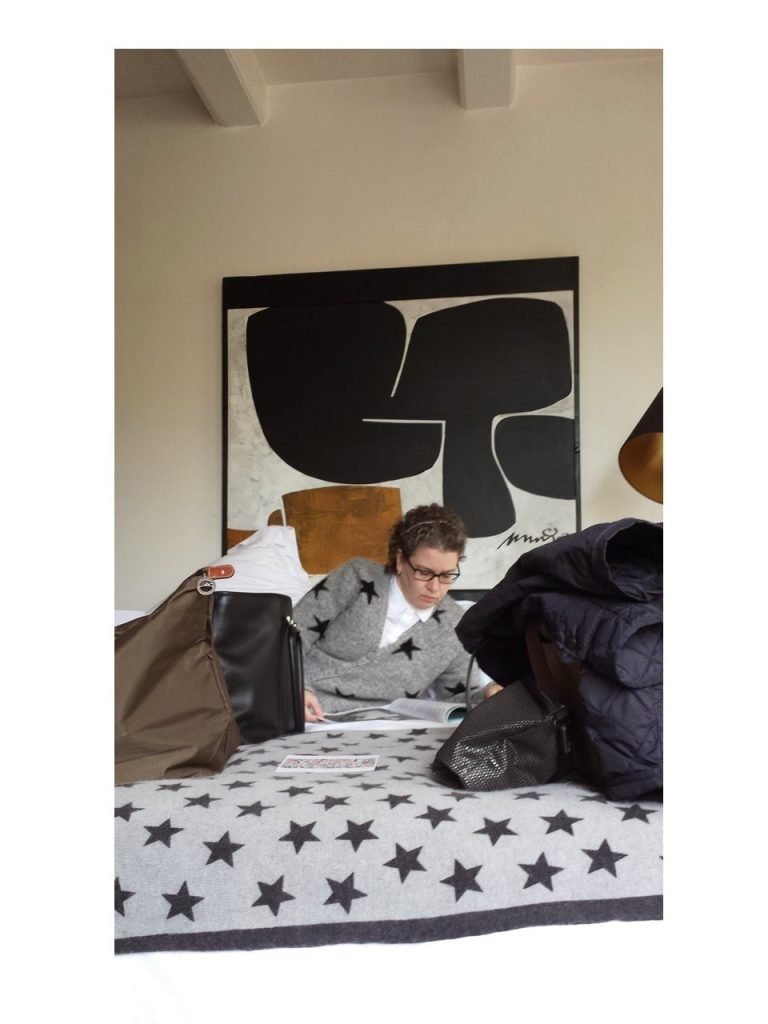 Note that my cool Maison Rika cardigan matches the throw that was on our bed… Rika's favorite motif is stars, I suspect! I can't recommend a trip to Amsterdam highly enough, everything was delightful, and we will cherish those memories forever. And I suspect we'll be back…
OOOOOH, and a present for you – I put another tab up at the top of The Vivienne Files that opens a page with all the links to all of the Step By Step Wardrobe posts. I'm going to build pages for the other themes too – Start with Art etc. It takes a while, but I'm on it!