October 9, 2014
Very popular colors – I often get requests for capsule wardrobes in these! And this year, this wine color is quite popular and readily available – if it's a color that you love, this is a good season to pick up a piece or two.
This is an long-term sweater, a blouse that should last you a couple of seasons at least, and a cardigan that you can count on for a few years. Most scarves hold up well and can be counted on for the long term. But I think the stand-out item here is the great wool shopping bag – how clever is it to make a wool bag? I can just imagine how nice this feels…
In order to give you a fuller view of just how useful these few items can be, I've found two dozen different combinations that work with The Common Capsule Wardrobe in navy and grey. Your mileage may vary, but I suspect that these new pieces will become favorites pretty quickly.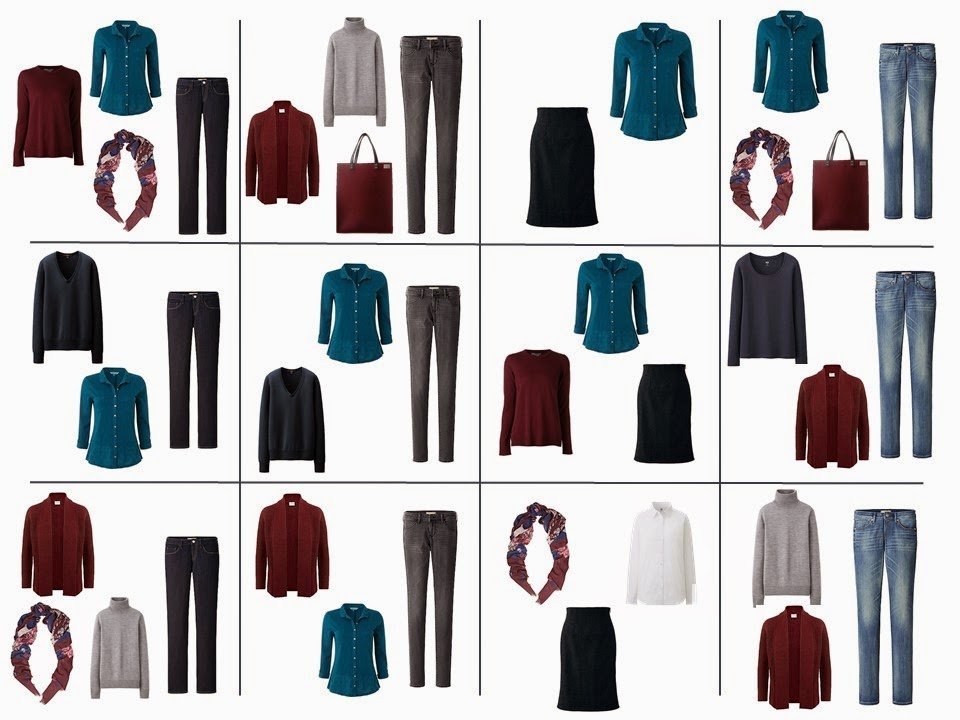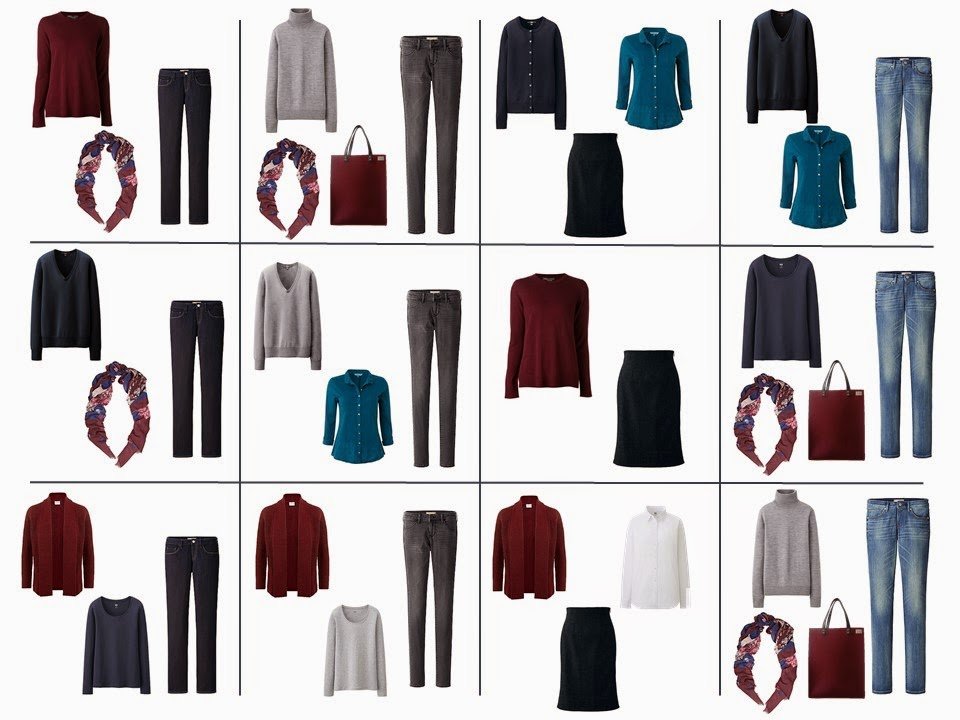 Just a reminder that we started with
A Common Capsule Wardrobe
like this. I just feel comfortable and secure imagining these items in my closet.
love,
Janice