Why do I feel confident suggesting that this may be the only fashion ensemble in history that was explicitly inspired by a cabbage? But I don't feel very apologetic about this – these cabbages look more like big, gorgeous flowers, with subtle colors. Frankly, if you find colors that you like, they can come from ANYWHERE, and you never have to tell your secrets!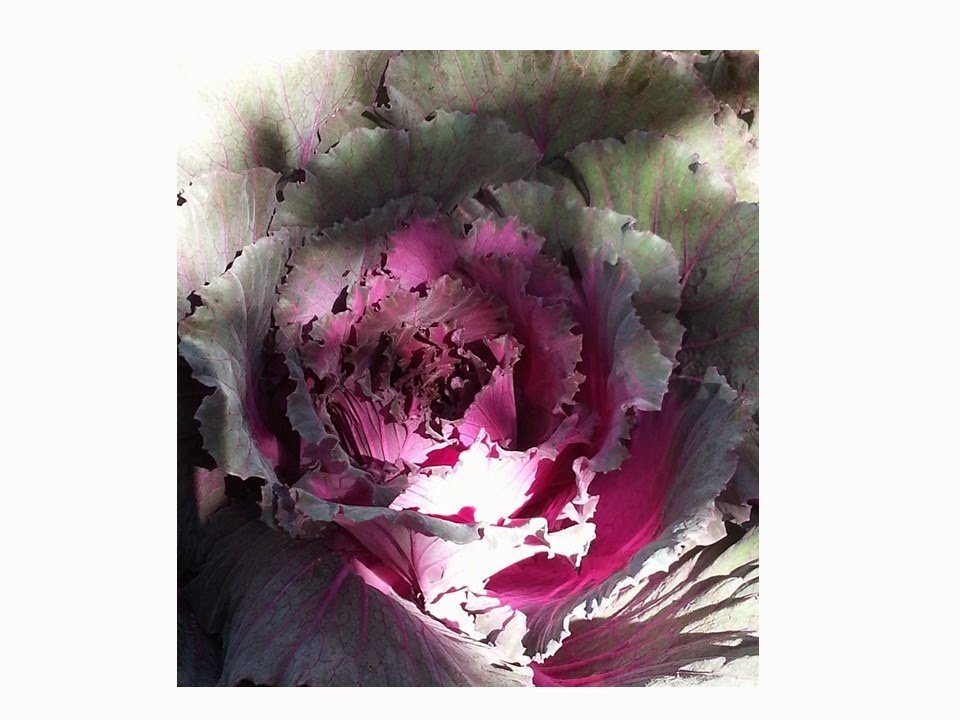 It would certainly be possible to go with more pink, and a couple of different shades, but I was in a green mood… There could also be some white in this combination, and you could use black in place of the dark grey. I can't stress enough that you should see what YOU want to see in these colors, and adjust your choices accordingly. The only real point of this is to find a way to express yourself efficiently (not a ton of clothes) and effectively (feeling happy and comfortable in your choices).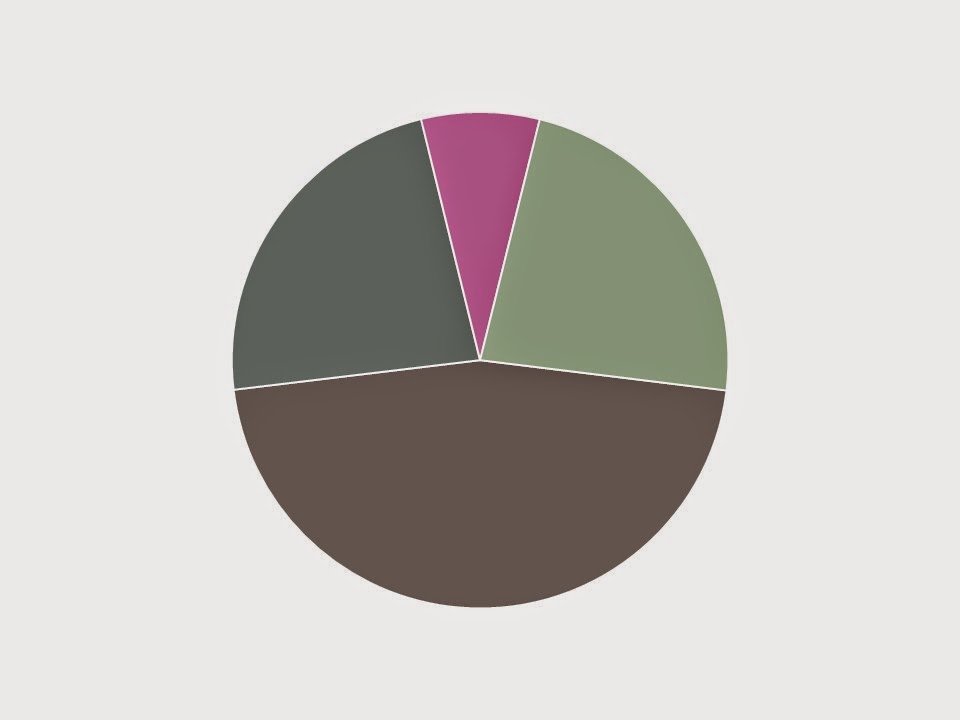 I'm starting by building a core of dark grey, but using that great bright pink as the accent. As is so often the case with me, the scarf is key, but you could also scare up a necklace or a brooch in burnished silver with pink stones.
Here's where I build more grey, but add in those luscious muted greens. The bracelet, in two shades of green, is so perfect here. Excellent jewelry doesn't have to be expensive – you can find things more reasonably priced to use with accent colors, and then you don't feel committed for eternity to a particular color scheme!
Here's where the beauty of a cardigan that buttons really shines – it functions both as a 2nd layer, and as a solo sweater. If you don't like to carry a lot of luggage, but you want a few options, a buttoned cardigan is worth your consideration.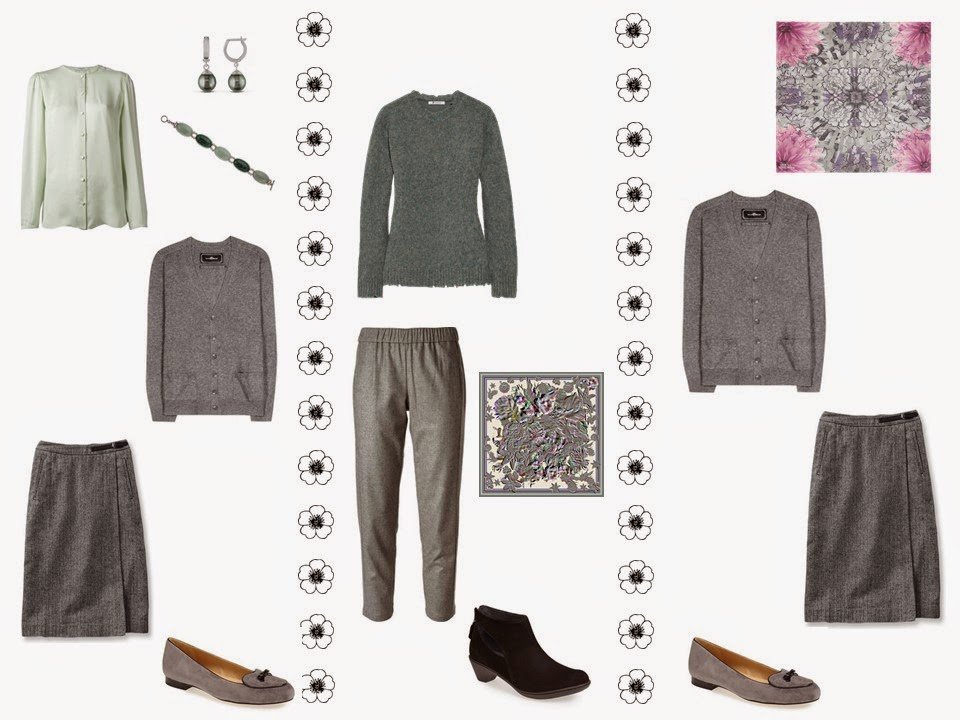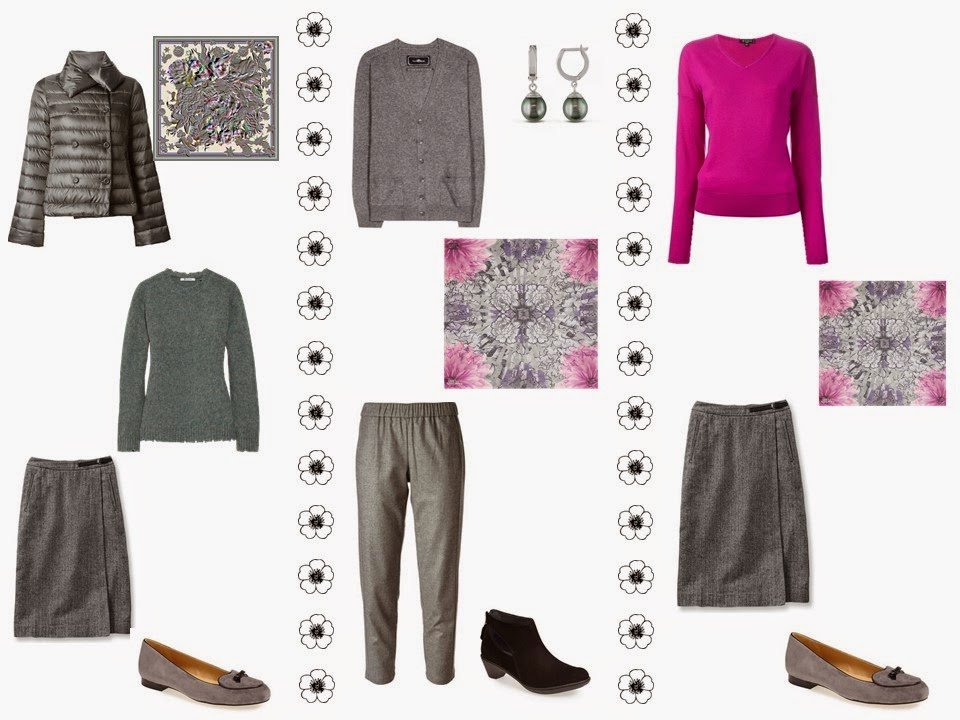 love,
Janice