October 24, 2014
Okay, some of these colors aren't easy to find, and they might be a little bit much for your entire wardrobe. But if you have a core in taupe (or brown, or navy, or black), these colors as an accent could be a lot of fun!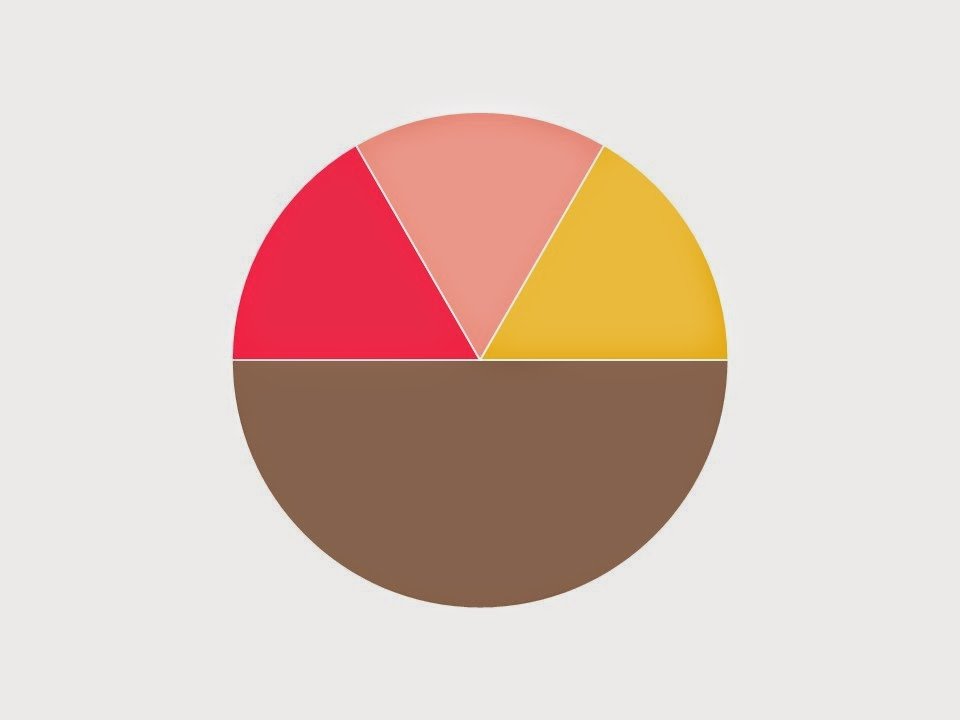 Just as a reminder, these are the Starburst Chrysanthemums I photographed a few weeks ago – they are now frozen and quite dead, but I will love this photograph for quite a long time.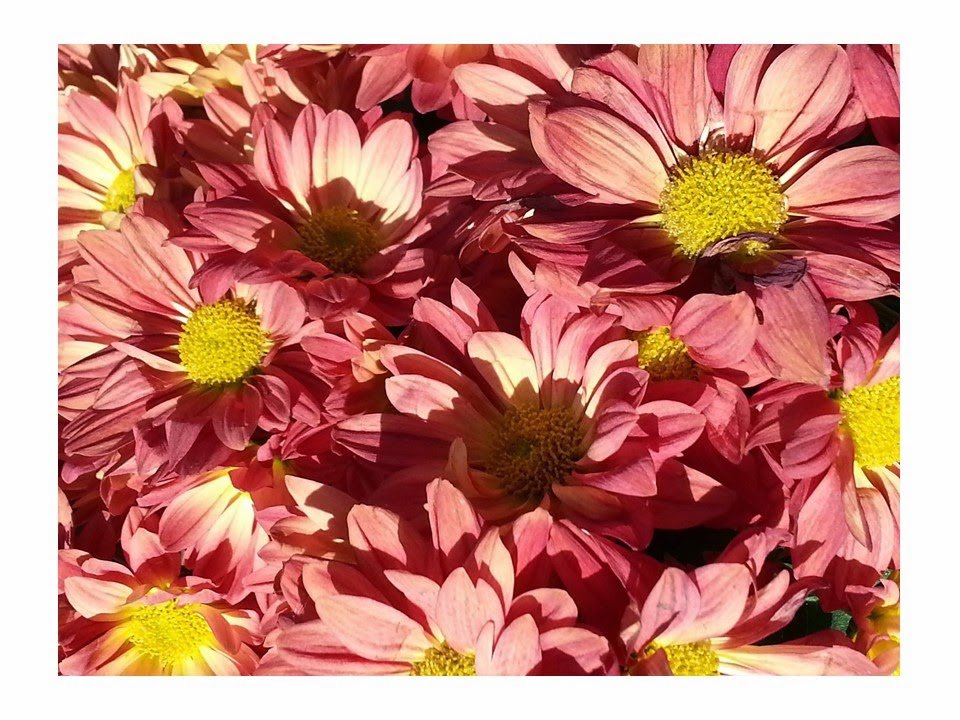 Stumbling onto the scarf was really key! It has the accent colors of the deep coral, the softer rose, and the yellow – everything after that was relatively simple! Here you can see where having the core items of a coat, trousers, boots and a tote bag in your neutral makes the rest of this much less complicated.
A four pack is really for a weekend – maybe a third day, if necessary. You can get rather dressy with a silk blouse and your good trousers, or you could be put to work in the holiday home kitchen with a short-sleeved top and jeans.
The cardigan could, in theory, be worn over either of these tops, but I was thinking that it would stand alone here. Of course, if taupe is one of your neutrals, you own a blouse or tee shirt in taupe, which would be great with the yellow cardigan and Hermes scarf!
The Missoni scarf is handy if you go out somewhere in your silk blouse and there's a draft… (there's ALWAYS another reason to have a scarf handy!)
A few options for your weekend, in colors that you don't see just EVERYWHERE, eh?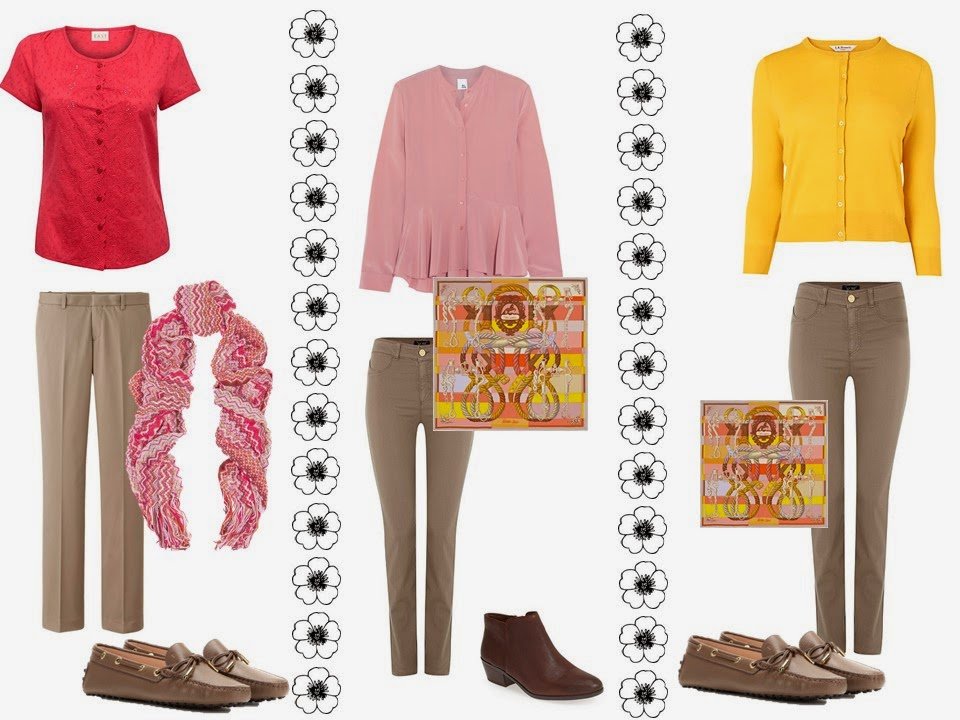 love,
Janice