October 29, 2014
Over the weekend, we had an absolutely beautiful day on Saturday – bright, clear, and warm enough to walk for miles. As we neared home, we passed this tree, and Belovedest took a photo of it for me.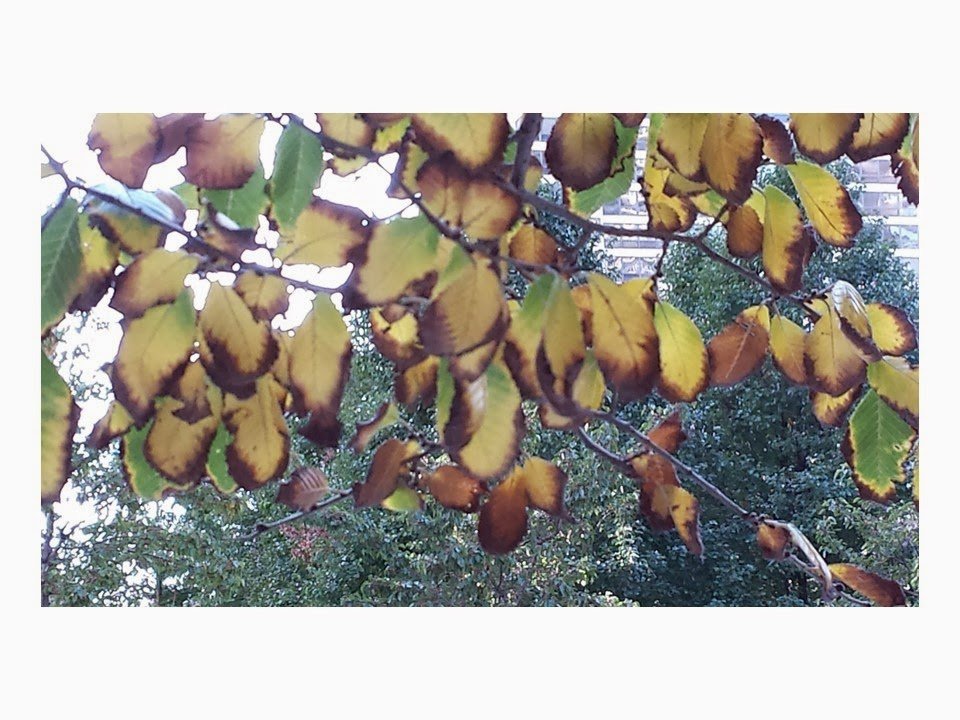 In order to really hone in on the leaves, I've cropped down the photograph to a handful of leaves, and isolated just three colors. It's easy to get overwhelmed when you see something beautiful – focusing really closely on one small thing can help a lot to clarify which colors captivate you most.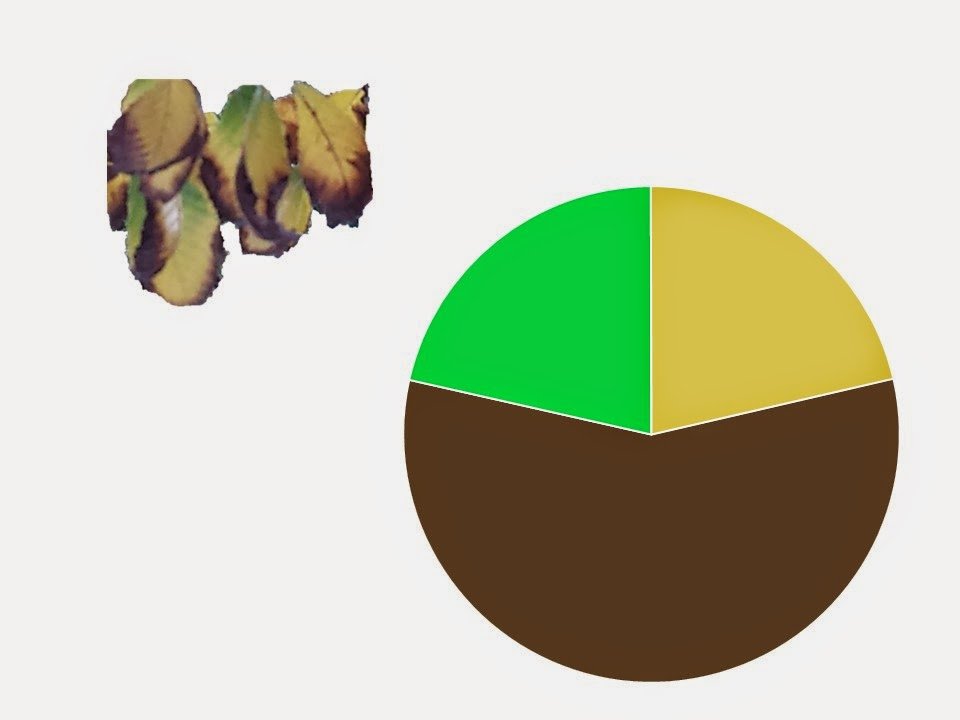 This seemed like a wonderful opportunity to find a beautiful winter coat! A core of brown, simple clothes make a good base…
For an overnight business trip, nothing but a suit and a couple of (in this case, identical) tops are really all that's needed. A great scarf, a smaller bag for your iPad, some dress shoes, and a pair of earrings, and you're ready for business!
Your obvious outfits for the day of business would be your suit with either top, but if you're held over for a day, you're not completely without options about what to wear.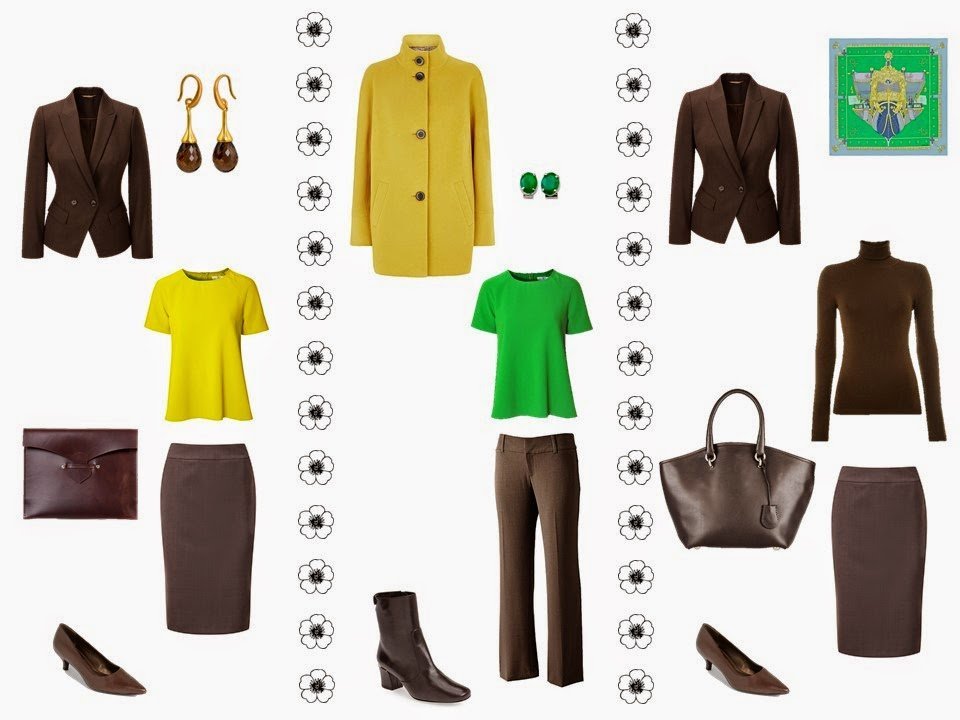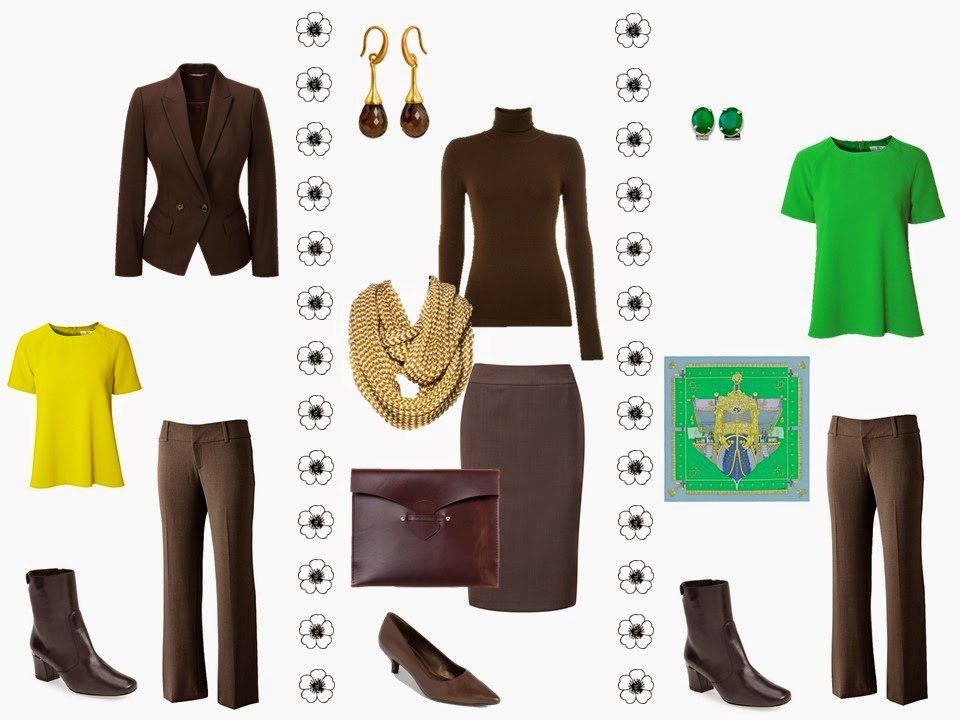 love,
Janice