I don't talk about it much, but I am pursuing Project 333 in an effort to really learn WHAT I wear most, and what I should thus be keeping in my wardrobe, and perhaps investing in when I start shopping for clothing again. (I don't plan to buy anything for at LEAST 2 or 3 months, at this stage…)
This is the clothing that's currently in my Project 333. I've got two things in here that aren't making much sense – the short-sleeved COS dress is wonderful, but I'd have to layer it, and for some reason that seems to keep it in the closet rather than on the back.
And the blue jeans? I don't HAVE blue jeans anymore… They got to be so much too big that they were donated. Things are not pretty when you're hallucinating about what's in your closet!
If you're super-alert, you'll note that I worked both of my "stars" from Amsterdam into here. I was holding onto a white tank top, as if that was going to be used in cold weather… and I don't even remember what other silly thing had to make space for that amazing cardigan!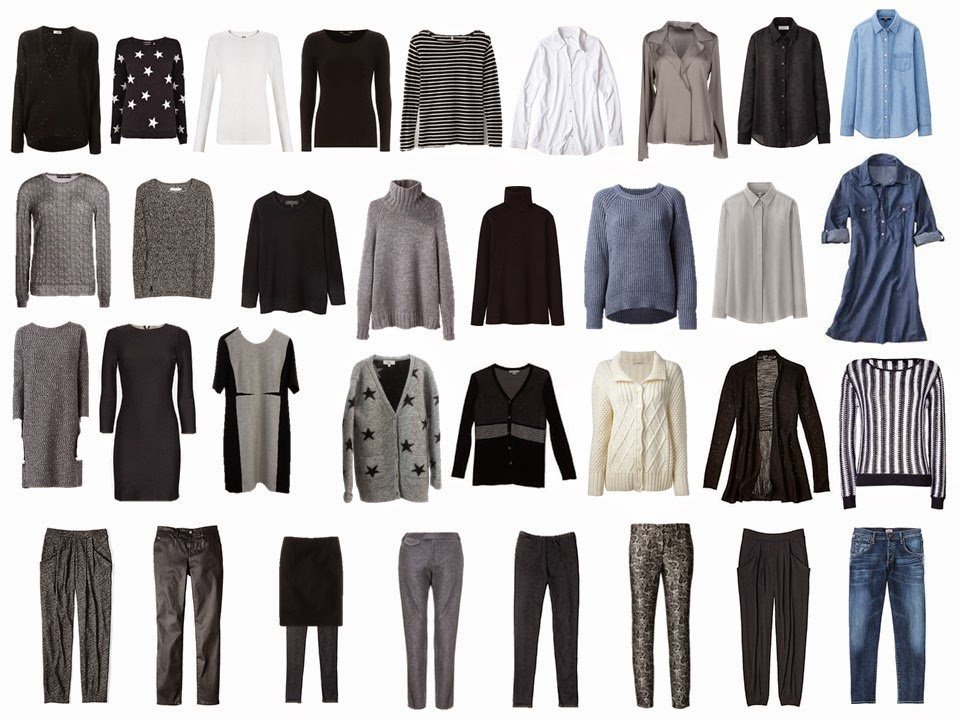 In the best of all possible worlds, we would wear out clothing equal amounts, but none of us lives in that world. So I've been using the Project 333 worksheet (check the Project 333 tab, above, below the Vivienne Files dusty toes header) to keep track of how often I wear things.
In reality, this is what October has looked like: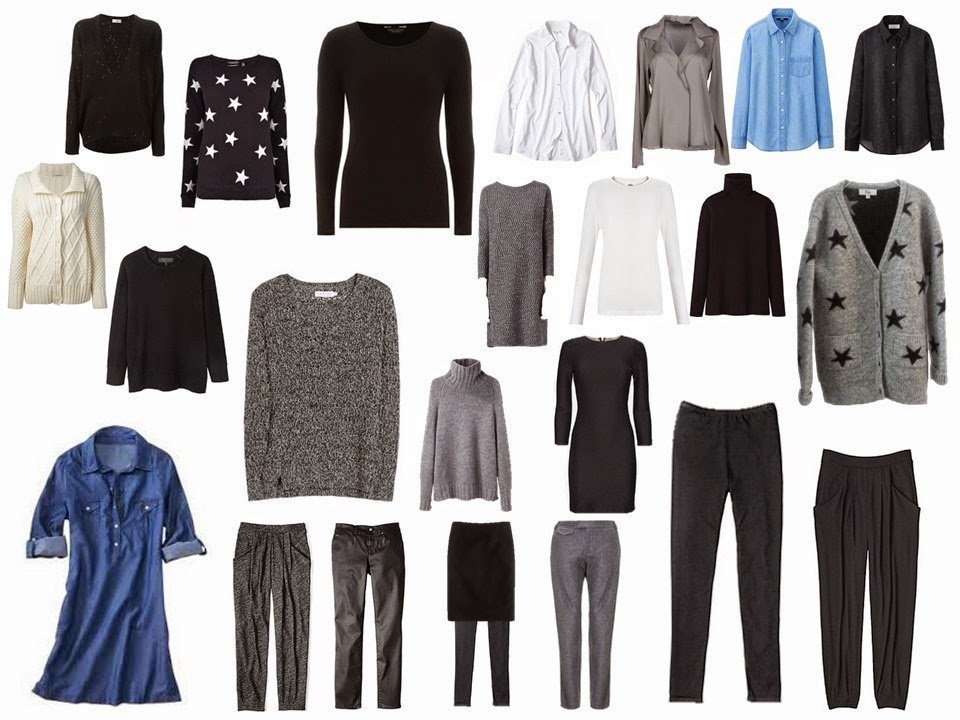 Maybe a 2nd black long-sleeved tee shirt should be in my eventual shopping plan? And for some reason, my black jeans are out and about constantly…
So, even for someone who studies wardrobes with unnatural attention, there are always things to be learned about our own actions. Isn't life interesting?
And my request – any photographs from which you would like to see a packing post/capsule wardrobe? Nature, food, animals?
love,
Janice