July 2, 2014
Somehow, one of the great mysteries of the internet, this post vanished, and was replaced in its entirety by a post from two years earlier! Happily, I have all of my images saved on my computer, and in the cloud, so I'm able to recreate the look of the original post. I think that my explanation will be much as it was, because I'm still working with essentially the same brain!
Any time you notice things that look complete bizarre or inexplicable here on The Vivienne Files, please send me a note: th[email protected]. Your assistance is deeply appreciated!
Next step in the Starting From Scratch Capsule Wardrobe – you don't own a skirt or dress yet! A skirt is the more versatile of the two, because it can be worn with a variety of tops. Right now, we're going to find a top that's very much the same tone or color as your skirt, in order to give you a solid, unbroken vertical line and a somewhat "dress-like" look.
And matching dress shoes! With a moderate heel, and in a classic style though, please.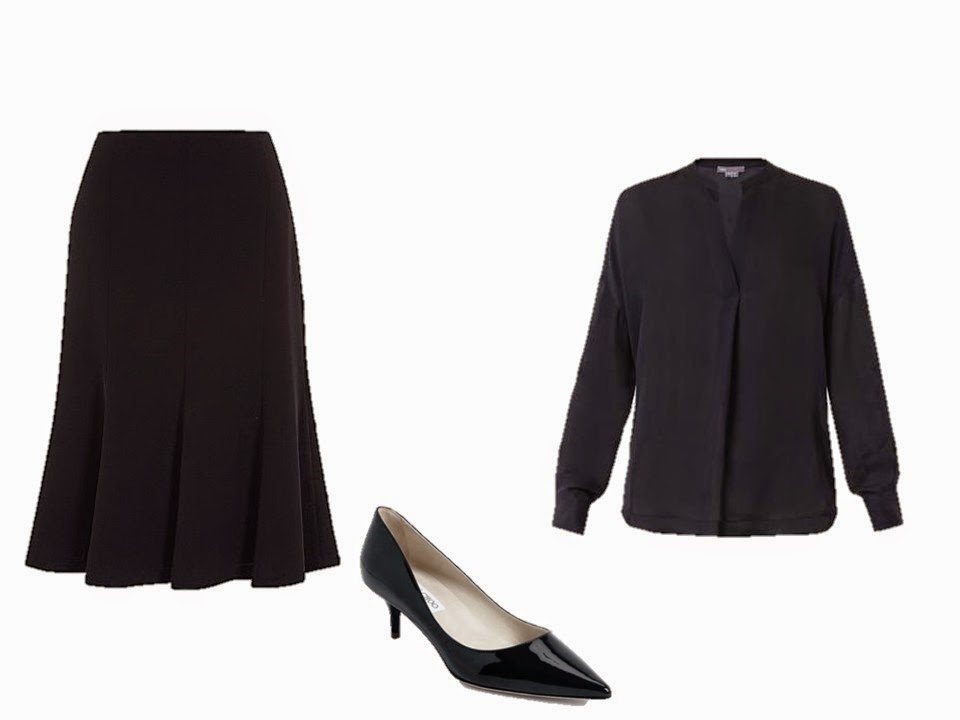 love,
Janice